Success in e-commerce is increasingly challenging for retailers that want to dominate in brand preference, customer loyalty and word-of-mouth advertising.
That's because consumers want more and more in the three Cs — channels, choices and convenience.
In a 2013 global study of commissioned by United Parcel Service, research firm comScore discovered seven key developments in online shopping preferences of consumers: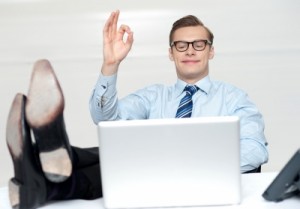 1. More information at the start of the online experience
2. More options during checkout and delivery
3. More channels for interacting with their favorite retailers
4. A seamless returns process
5. Free shipping
6. Social access
7. Mobile access
"From mobile apps to social media platforms, today's consumers value – and even expect – services to work together across the entire shopping continuum from pre-purchase to post-purchase," said Nicolas Dorget, vice president of customer solutions, UPS Canada.
"With more and more device options for staying connected to their favorite brands, retailers have a growing number of touch points through which to reach consumers," said Susan Engleson, senior director at comScore. "Retailers that customize shopping experiences so that these experiences align with how customers use different devices and platforms have a real opportunity to build brand loyalty and drive sales."
Channels
Shoppers demonstrated a preference for retailers that deliver an integrated and value-added experience across all channels, including in-store, online and via mobile devices.
The single most important factor, cited by 65 percent of respondents, was the ability to buy online and make returns in-store, while the second most important factor is availability of in-store pickup (49 percent).

Nearly 30 percent of shoppers want to be able to purchase in-store with their mobile device and want a mobile application for their smartphones.

Nearly half of consumers using a retailer's mobile app are less likely to comparison shop when using an app versus a browser.
Choices
Shoppers also indicated that they want more control over their online shopping experience.  Having access to multiple options with regards to shipping and delivery policies was proven to lead to a decrease in cart abandonment upon checkout.
Nearly 90 percent of online shoppers indicated they have placed items in their shopping carts and left the site without making a purchase.

Online consumers indicated that communicating shipping costs and delivery times early in the online shopping experience can help alleviate cart abandonment.

More than three quarters of online shoppers said they have added items to their shopping carts in order to qualify for free shipping, suggesting that retailers' minimum spending thresholds for free shipping are effective at inducing consumers to spend more.
Convenience
Simple return policies drive satisfaction and repeat business, according to the study; therefore, having a seamless returns process is essential.
Nearly 50 percent have returned a product purchased online.

Sixty-five percent of consumers will shop more with a retailer if they offer a hassle-free returns policy.
The global study is based on a survey of more than 14,000 frequent online shoppers in the U.S., Europe (Belgium, Netherlands, France, Germany, Italy and the UK), Asia (China, Hong Kong, Singapore), Australia, Mexico and Canada. Click on this animated map to learn more about each region.
From the Coach's Corner, read more about marketing:
Marketing – Why Visual Content Works on Facebook, but Hashtags Don't – Ninety-eight percent of top brands have a Facebook fan page, but Facebook's hashtags don't enhance engagement with consumers. That's one of two salient conclusions from an analysis of top-brand experiences from marketing on Facebook. 
Why Companies Are High Maintenance to Customers (but Don't Know It) – Businesses are losing more than they know because they inconvenience customers. Such negative customer perceptions result in lost opportunities in revenue growth, tarnished branding and smaller profit margins, according to a study. 
Insights – Why Marketers Should Show Moderation in Digital Communication – Businesses will decrease their chances for customer loyalty and repeat business if they don't act with more self-control in digital marketing, according to a study. 
"The web is the ultimate customer-empowering environment. He or she who clicks the mouse gets to decide everything. It is so easy to go elsewhere; all the competitors in the world are but a mouseclick away."
-Jakob Nielsen
__________
Author Terry Corbell has written innumerable online business-enhancement articles, and is a business-performance consultant and profit professional. 

Click here to see his management services

. For a complimentary chat about your business situation or to schedule him as a speaker, consultant or author, please 

contact Terry

.




Photo courtesy of stockimages at www.freedigitalphotos.net


If you want to be safe while shopping — for your retail therapy — have fun but beware.
For starters beware that most small businesses make you vulnerable to credit card fraud and ID theft.
As this portal as warned numerous times,  phishing attacks and malware are skyrocketing.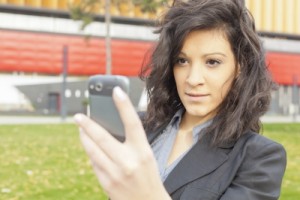 Android malware has surged via all the Android apps, and new cybercrime serves as a warning to take defensive precautions.
The data is not a surprise. Indeed, on this portal our mobile-banking warnings about security proved to be prophetic.
But if you must, remember these mobile-shopping tips:   
1. Don't make any purchases using WIFI. (It's worth noting the most-read Biz Coach column all-time:  Using Starbucks' WIFI? Security Pro Issues Warning and Security Checklist.)
2. Be careful in downloading payment applications. Use authentic store apps.
3. Only use secure sites. Sites aren't secure if you if the URL starts with " http://."
4. Think twice before you click on anything.
Tips for shopping on your computer:
1. Be careful to use only authentic Web sites. Cyber criminals are misspelling Web site names to trick users.
2. As in Tip No. 3 for mobile shopping, only use sites that start with https://, and don't shop via email.
3. Never give your Social Security number.
4. Use your computer to check your checking account, credit card and debit statements.
5. Protect your computer by installing all the regular updates from your antivirus and malware software, Windows, Java and Adobe.
6. Only use strong passwords. Note this article, a Lesson about Passwords after Theft of 16,000+ UCLA Patient Records, which is applicable for shopping, too.
7. Only buy gift cards from the original retailer. Don't buy them on Craigslist or eBay.
Basics in scam-free shopping:
1. Walmart and other retailers are using a throwback – layaway plans. They're usually legitimate, but be careful to stay current with your payments. Otherwise, you'll lose your money and your purchased item.
2. Check the fine print on big-ticket purchases – policies on check returns, rain checks, restocking fees and warranties.
3. Know your rights before purchasing memberships in dance, diet, dating, gym, and martial arts schools.
4. For tickets to events, it's best to use authorized ticket sellers.
5. Gift cards can be tricky. Read the fine print to make sure the card's value isn't reduced if you don't use it right away. Make sure you know the signs the store won't be going out of business.
From the Coach's Corner, if you operate a business, here's a question about cyber security: Is your business prepared with precautions and response philosophy? If not, see these relevant posts:
Don't Wait for Cyber Security Legislation that Affects Your Business — Not likely to pass, a data-breach bill has been re-introduced in the U.S. Senate that would regulate how businesses behave – informing customers when their personal information has been stolen. Passage or not, businesses should act on their own. It's the right thing to do.
69% of Consumers Worry about Security at Major Companies – Growth Opportunity for Small Business — Consumer worries over security, privacy and fraud from security breaches at major companies, such as Target and Neiman Marcus, are presenting opportunities for small businesses in online sales. A study by shows 69 percent of consumers were worried about the breaches as they started their 2014 holiday shopping.
Secure Your Android from Viruses and Malware with 5 Tips — Hopefully, you haven't had the nightmarish inconvenience on your Android from viruses and malware, which have plagued many users. Countless headlines detail the cyber dangers associated with Android-based devices. Don't for a second assume you'd be safer with an iPhone.
Tips to Avoid Advertising Scams Tricking You to Ask for Tech Support — Advertising scams that prey on Internet consumers have prompted four Internet companies to band together to fight the abuse. The scams use harmless-looking ads to trick consumers into using phony tech support that actually enable cybercriminals to invade the unsuspecting owners' devices.
How to Enhance Security in Your Company's Wireless Network — Do you take it for granted that your wireless network is secure? Don't make that assumption. Wireless routers present dangers. Your router is vulnerable to hackers and, hence, security issues. If you're really serious about security, WIFI might not be for you.
"Knowledge without justice ought to be called cunning rather than wisdom."

-Plato
 __________
Author Terry Corbell has written innumerable online business-enhancement articles, and is a business-performance consultant and profit professional.

Click here to see his management services

. For a complimentary chat about your business situation or to schedule him as a speaker, consultant or author, please

contact Terry

.




Photo courtesy of Adamr at www.freedigitalphotos.net