Updated March 28, 2018 –


So the 2017 Q4 GDP growth has just rocketed to 2.9%. America's economy is starting to rock like the Reagan years.
Before getting into the dirty little secrets Donald Trump has revealed about the economy, let's get something out of the way.
We can agree President Trump has been insensitive and crass, at times.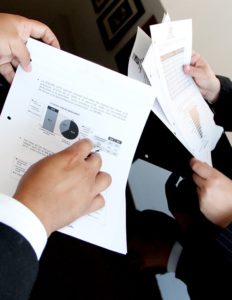 Indeed, the liberal media. Democrats, "Never Trump Republicans," and a few business leaders fail to focus on his strong economic accomplishments as president. They focus on his sometimes abrasive style.
Let's get into why.
For starters and not to minimize, Mr. Trump is a marketer – a genius at it. Moreover, he is practicing the points he advocates in his book, "The Art of the Deal."
So now as president in following his blueprint for his 2016 president campaign, he has attacked, walked away, counter-punched when attacked, and when he's won, he has been being gracious.
He comes across as arrogant in repeatedly discussing his successes. But he's using a sales technique known as "preventing buyers' remorse." He has reminded people about his successes so people remember his strengths; that he'll get the job done as president.
But is it all smoke and mirrors? Like just about any stellar politician, salesperson or marketer, Mr. Trump understands human nature. He knows he has had to tap into sufficient numbers of voter emotions in order to win re-election.
So he has pushed the envelope; to say the least. Many businesspeople get why. So also do angry entrepreneurs, and millions of different demographics of voters who are angry at the decline of America – the lowering of standards.
Marketing puffery
As a business magnate, he knows the U.S. is in so much fiscal trouble we might never solve our desperate situation. Mr. Trump engages in marketing puffery to get his urgent "Make America Great Again" message across to voters.
Sometimes he's been relentlessly vicious as president — just as he did in whittling down the field of 17 Republican candidates. That included a favorite of mine whom I interviewed, Dr. Ben Carson (Q&A with Dr. Ben Carson – The Full Meal Deal with Solutions).
"There are two Donald Trumps," says Dr. Carson.
"There's the one you see on the stage and there's the one who is very cerebral, sits there and considers things very carefully. You can have a very good conversation with him. That's the Donald Trump that you're going to start seeing more and more of," he concludes.
Mr. Trump is the only savvy Republican who has also attracted Independents, Democrats and people who never voted before.
So what are the dirty little secrets Mr. Trump hadn't discussed about the economy until now?
Trump critics
Yes, he raised eyebrows about his call to surcharge foreign products.
His critics – political and in the media – have distorted the impacts from his advocacy for high tariffs to create a trade balance.
Merely for the purpose of attacking Mr. Trump's credibility, they have claimed consumers will pay higher prices as a result of surcharges on products made overseas.
But he has created millions of of new jobs. His administration just secured his first major trade deal with South Korea by leveraging his threat of aluminum and steel tariffs to get concessions on steel exports and imports of American cars.
Mr. Trump points out the macro economics of the issues.
He attended one of the finest finance schools in America, but he doesn't get technically specific because Americans won't understand his concerns. He speaks in simple, easy-to-understand terms. He learned that technique by working in the media.
He's the only candidate to talk repeatedly about the dangers from the $21+ trillion national debt. But if we take a close look at the national debt clock (http://www.usdebtclock.org/), it's a traumatizing experience.
"Democracy is being allowed to vote for the candidate you dislike least."

-Robert Byrne
Mr. Trump knows dozens of nations own our treasuries in the trillions of dollars. Click on this federal government link, http://ticdata.treasury.gov/Publish/mfh.txt. It's also a shocker.
Root causes
What are the root causes for America's serious fiscal troubles?
Mr. Trump pointed out, for example, Americans have suffered by the dangerously low gross GDP as a result of dysfunctional Obama Administration policies.
He singled out Republicans, too. Mr. Obama assumed office from Pres. George w. Bush with an $11 trillion national debt.
The GDP under Mr. Bush was also low compared to his predecessors, Presidents Bill Clinton and Ronald Reagan.
"Mr. Obama took office during a terrible financial crisis and endured a punishing recession. Unemployment peaked at 10 percent in his first term but since then, the economy has reclaimed and added 13.2 million jobs and employment is up about 10 percent," writes Peter Morici, Ph.D.
Dr. Morici is an economist and professor emeritus at the Smith School of Business, University of Maryland, former chief economist at the U.S. International Trade Commission, and five-time winner of the MarketWatch best forecaster award.
He compares the Obama record to Mr. Reagan's.
"The Gipper faced tough times too — double-digit unemployment and interest rates, and a bruising recession. Unemployment peaked at 10.8 percent but subsequently the economy added more than 17.2 million jobs and employment rose about 20 percent," he adds.
Free trade
Presidents Obama and Bush were also advocates of free-trade policies. But free trade has killed American jobs.
China, in particular, maintains higher tariffs on U.S. products than what the U.S. imposes on Chinese imports, and manipulates the yuan. That keeps Chinese products artificially cheap and U.S. products expensive in China.
"During Obama's tenure, the trade deficit with China has increased about $100 billion, and costs American workers some 800 thousand jobs directly – and more than 1.2 million jobs counting in those lost from those workers not spending lost wages domestically," explains Dr. Morici.
Mr. Trump has pointed out roads, bridges and other utility infrastructures are crumbling. He's right.
Reminders are Seattle's natural gas pipeline explosion in March 2016 and the collapsing bridges in Washington state; and hundreds of miles away, how about the water issues in Flint, Michigan?
Flint has 14 fewer manufacturing plants, in part, because now Ford has been building trucks in Mexico.
As in Michigan, in virtually in every state, there's not enough tax revenue to fix infrastructure.
Until the Trump tax reform, companies didn't increase wages because they've been selling too few products. But they've made profits by cutting workweeks and employee hours. Nationally, the average American workweek is only 34.5 hours.
As for the healthcare debate, ObamaCare defies logic for economic, legal and moral reasons.
Ironically, a free market – with lower premiums and better choices – would have fulfilled the original intent of the law. ObamaCare is the poster child for heavy-handed government dysfunction.
Then, there's the destructive inversion crisis of big business. Mr. Trump has created jobs by incentivizing companies to stay in America, decreasing corporate tax rates, and re-building the factories.
There will be increased competition, which means lower consumer prices.
When family-wage jobs are created across the board, Mr. Trump knows people and government agencies will have higher much revenue. In essence, he's pushing a nationalistic message so enough American-made products are bought by a newly patriotic American society.
Certainly, there are other issues. But these are salient factors to ponder and solve.
Mr. Trump's economic approach is closest to Mr. Reagan's. President Trump is proving we've needed a reincarnation of the Gipper's policies.
From the Coach's Corner, here are editor's picks for relevant reading:
Remembering Nancy Reagan: Lesson in Fear, Negotiations and Perseverance — With the passing of former First Lady Nancy Reagan, thanks to her I have fond memories about a lesson in fear, negotiations and perseverance.
Like Nobility in the Age of Kings, Ruling Class Gets Trumped — Throughout history, there have been ruling classes in every region of the world. Noteworthy in Europe were the Dark Ages in which the ruling classes dominated ordinary, hardworking folks. That's true for 21st century America. But like the Age of Enlightenment in the 1700s, America's ruling class in 2016 is getting trumped by a voter revolt.
Academic Study: Rich Pay More than Their Share in Taxes — The 2016 study by the National Center for Policy Analysis reveals the current tax code is highly progressive. It's entitled, "U.S. Inequality, Fiscal Progressivity, and Work Disincentives: An Intragenerational Accounting."
Terror – 2 Democrat Presidents Provide Lessons for Obama — Presidents Franklin Roosevelt and John F. Kennedy, both Democrats, won wide respect for their handling of monster threats to America. Plus, both presidents did not hesitate to identify the enemies, call them out on their lies, and to take decisive action. Why President Obama's political correctness threatens America's free-enterprise system.
Why a 1960s' Beatles Protest Song is Still Relevant — Have you ever wondered why British groups like The Rolling Stones, The Who and The Beatles spent so much time touring abroad? To sell music for sure, but there's another reason: Abusive taxes.
"Democracy is being allowed to vote for the candidate you dislike least."
-Robert Byrne
 __________
Author Terry Corbell has written innumerable online business-enhancement articles, and is a business-performance consultant and profit professional. Click here to see his management services. For a complimentary chat about your business situation or to schedule him as a speaker, consultant or author, please

contact Terry

.


Just like your finances, human resources and other aspects of your business, your Web site should be continuously monitored for red flags and to be sure it's not out-of date.
Yes, it's time-consuming and expensive, but any problems should be solved to maximize revenue.
The trick is to do it right, cost-effectively.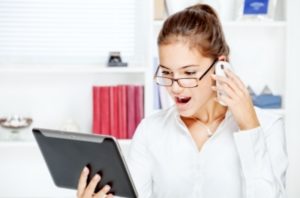 Here eight red flags:
1. Your traffic is slowing down
There are many indicators why your visitors' rate is down. Don't be lulled into complacency.
For instance,  the vast majority of Web sites experience a decline in summer months, so companies have a tendency look the other way.
But it's likely you have issues. All Web sites develop issues whether it's summer or not.
Solution: Many red flags can be spotted by simply reviewing your visitors' data, which contains valuable and insightful information.
It's not just a matter of the number of unique visitors and cumulative visits.
Here's an overview:
— Determine which pages are popular and analyze the content of each
— View the number of hits
— Check out the bandwidth used by visitors
— Consider the time-spent on your site by the average user
— Note the high bounce rates, especially starting on your home page
— Look at the visitors' locations, referring sites, browsers and operator systems (including mobile users)
— Review your HTTP status codes (e.g. there are about 12 possible internal errors to review)
2. Weak conversion into sales
Even if your rate of visitors is positive, poor sales can be a concern. It's important to learn why you're not converting sales.
Solution: Look at your Google Analytic data to see where the visitors leave. You can also start usability testing with usertesting.com and use testing tools at Visual Website Optimizer. (Note: These are unpaid recommendations.)
You might need a simple page redesign or even a site rehab. After your home page, look at your product listing page and shopping cart. Retailers continually complain about visitors who start to buy products but abruptly abandon the shopping cart.
3. Download speed
Your site should download in seven seconds or less. Not only do your visitors get impatient, but Google especially won't like a slow download speed and will penalize your site's ranking.
Solution: You can shrink your image files. Next, optimize your content and browser caching.
4. Unnecessary challenges to update your site or add content
If it's too difficult to update your site, you probably need a content management system.
Solution: You would benefit from easy-to-understand functionality and use of interfacing. The goal should be for a minimum of coding. Your visitors will appreciate simplicity.
5. A mobile Web site
Increasingly, visitors are using smartphones, tablets and other mobile devices. Worse, a mobile-ready site is critical for connecting with Millennials.
Solution: Make sure your site is responsive to such users with a specific mobile strategy.
6. Opt-in/sign ups
You have a considerable investment in your site. It's a problem if you can't capitalize on visitors. Loyal followers are a good thing.
Solution: Above the fold on each page — preferably in the upper right — insert an opt-in for visitors to put their e-mail addresses so you can contact them or forward content to them.
7. Out-of date content
Brick and mortar retailers know to refresh their window displays and endcaps to entice shoppers. If your site isn't fresh, you'll miss opportunities for growth. Quality of content is king on Google, but the search engine's crawlers also take note of content change.
Solution: One quick fix is to paraphrase your content. Another is to update your key-search words and phrases for enhanced organic search results.
Even better, update your buttons, total redesign your site, including your e-commerce process. Get knowledgeable close friends and family to use your shopping cart for all products to check usability and to prevent buyers' remorse. Then, monitor the visitor results.
Finally, if your site needs to be totally re-worked, you will find it more cost-effective to buy a site template. Terrific-looking, cost-effective templates are available at Creative Market and Envato. (These are also unsolicited recommendations.)
8. Social Media
Do you have social media links on your site for your visitors to share your content? If not, get busy.
Solution: Depending on your sales objectives, you need to insert social media buttons above the fold. At the minimum, retailers need Facebook, Instagram, Pinterest, and Twitter links.
Bloggers usually need Facebook, Google+, LinkedIn, StumbleUpon, and Twitter.
From the Coach's Corner, related information:
Worried Your Web Site Losing Visitors? Best Practices to Fix it — If your site's visitor numbers are falling, there are five possible reasons. The key is to know what's wrong before you start applying solutions. It used to be that Web-site owners only had to worry about losing traffic in the summer.
Web Site 'Priming' – 6 Tips That Will Help You Succeed — If you want to increase your odds for Internet success, you might consider priming your Web site. Priming is a method to motivate users to make decisions when they visit your site.
Download Speed Matters for WordPress Web Sites – 5 Tips — Actually, download speed matters on all Web sites. Even if your WordPress Web site has compelling content with graphics and pictures, image and user convenience are equally important. So your site's download speed matters – a lot.
11 Tips for the Best Business Mobile Web Site — If you operate a retail business, it's increasingly important for your Web site to be easy-to-use for mobile users. The use of smartphones and tablets is skyrocketing, especially among Millennials — young adults aged 32 and under.
5 Factors to Get Peak Google Results for Your Web Site – Study — What do top Web sites have in common? Successful sites produce a high number of Facebook and Twitter messages, but the sites minimize the volume of ads on its pages according to an authoritative study.
"Domain names and websites are Internet real estate."
-Marc Ostrofsky
__________
Author Terry Corbell has written innumerable online business-enhancement articles, and is a business-performance consultant and profit professional. 

Click here to see his management services

.

For a complimentary chat about your business situation or to schedule him as a speaker, consultant or author, please 

contact Terry

.




Photo courtesy of marin at www.freedigitalphotos.net


In the hunt for business profits – whenever a human resources department isn't a profit center – it's likely the right strategies and metrics aren't being implemented.
So if your HR department isn't providing you with the right information, you're not terminally unique. It's a universal issue.
Unfortunately, HR departments could do better work, according to multiple studies:
The Hay Group, a global management firm, reported 

HR pros fall short as "strategic business partners

".
HR firm Kenexa concluded a 

big gap

 exists between what human resources professionals think they know about their workforce and what employees actually believe. Issues include employee engagement, loyalty and retention.
A global strategic-consulting firm, The Hackett Group, said HR departments aren't providing their companies enough support for employees, talent recruitment, learning and development, and succession planning.
All of this results in a talent crisis and alarming conclusions to say the least.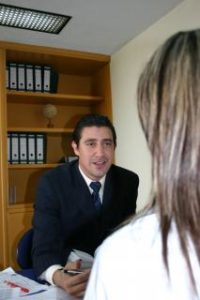 However, HR professionals are never 100 percent at fault. Nearly every company complains about recruiting and the lack of skills among workers.
Senior bosses can share in the blame, too.
Many bosses need to do a better job of sharing their visions to increase profits as well as their expectations for HR professionals.
Either way – to silence critics and to garner praise for helping their companies to profits –it's in the best interest of HR professionals to use the right strategies and metrics.
Where to start
Start with a question: What do HR pros need to do in order to alleviate your concerns as a chief executive and to win your praise?
Answer: They need to understand your big-picture perspective, and be ready with information and solutions.
HR can achieve this by starting to implement the right approaches in strategies and metrics.
Strategies
There are three salient strategies to remember:
Ask the right questions of department heads, for example:
– "What helps you to operate efficiently?"
– "What helps you to satisfy our customers?"
– "What data does the boss want most often?"
Among your departments, you'll see common threads in the most critical data.
Develop the most-relevant information. That means analyzing the numbers to discover their meaning. What are the causes of positive and adverse developments? Find out.
As CEO, you should be getting multiple recommendations.
(Note to HR professionals, communicate data better by using best practices in the art of persuasion — marketing ideas to the CEO boss.)
Continually review and study relevant data.
Metrics 
Important metrics include hiring and staffing, compensation, and the overall effectiveness of your organization.
Hiring and Staffing:
Cost per hire – the total recruiting costs (e.g., advertising, search firm fees, HR staff time, hiring manager time, and background checks) divided by the number of new hires.
Turnover – divide your number of departed employees by the average number of full-time employees (FTE):
Percentage in turnover – from the number of departing employees, subtract the number of unwanted employees (e.g., terminated employees) and divide by the average number of FTE.
Duration in hiring process – determine the median number of days that start with a job vacancy until the replacement employee starts work.
Compensation:
Compensation to revenue ratio – divide your compensation cost by the revenue.
Compensation expense to revenue ratio – divide your compensation cost by the operating expense.
Effectiveness of your organization:
Revenue factor – divide your business revenue by the total number of FTE.
Human capital value-added – from your revenue subtract the operating expenses (your compensation and benefit costs) and divide by the number of FTE.
Conclusion
Nail these strategies and metrics, and your company will increase profits.
From the Coach's Corner, related content:
Secrets in Motivating Employees to Offer Profitable Ideas — Savvy employers know how to profit from their human capital. Such knowledge is a powerful weapon for high performance in a competitive marketplace.
Power Your Brand with Employee Empowerment — Are you investing in marketing, but not getting the anticipated return on your investment? If you're disappointed by your ROI, remember marketing may or may not be the problem.
Remove Guesswork for Promoting Talent — Baseball is a great metaphor for winning in business by promoting the right employees   To win baseball championships, there's often a correlation — among  a baseball team's management, talent and farm system. A farm system's role is to provide training and experience for young players. 
4 Mindsets for Leadership in Performance Reviews — Are you nervous at the thought of giving employee-performance reviews? You're not alone. Your employees aren't exactly thrilled, either. Typically, employees aren't convinced they can get valid feedback. If they've experienced poor managers, they likely dread the performance-review process or are skeptical of the outcome.
Trust Gap between Managers and Workers — How to Drive Engagement — While it's true there are companies that are aware that good morale among employees propels profits, many businesses are missing opportunities for growth. It's not because of marketing. It has to do with internal issues.
"There is always a better way.

"
-Thomas Edison
 __________
Author Terry Corbell has written innumerable online business-enhancement articles, and is a business-performance consultant and profit professional.

Click here to see his management services

. For a complimentary chat about your business situation or to schedule him as a speaker, consultant or author, please

cont

act Terry

.


Seemingly negative surprises have often been perceived as insurmountable, but that's not always the situation in project management.
By innovatively spotting opportunities in uncertainties, the results often exceed initial expectations in budgeting, quality and scheduling.
That's the lesson according to an academic report published in 2013.
"Challenging Classic Project Management: Turning Project Uncertainties into Business Opportunities" was authored by Thomas G. Lechler, Stevens Institute of Technology; Barbara H. Edington, St. Francis College; and Ting Gao, Stevens Institute of Technology.
The publisher is the Project Management Journal, vol. 43, no. 6. It was summarized by Booz & Company at strategy-business.com.
The researchers delved into 20 major projects that encountered at least three negative surprises.
They ranged in duration from eight months to three years with budgets between $500,000 and $69 million.
More than 50 percent focused on IT or product development.
Others included:
— Business realignment projects
— Clinical trials
— Construction
— Feasibility studies
–Market prediction models
— R&D
Researchers concluded there are six types of surprises to confront:
1. Contextual turbulence: external changes set off by shifts in the markets, for example, or new legal or regulatory rules
2. Stakeholder fluctuations: shifts in the fortunes of customers, vendors, investors, and others
3. Technological uncertainty: factors that can affect the functionality of products in different markets, among other challenges
4. Project uncertainty: unrecognized complexities that crop up after a project has started
5. Organizational uncertainty: ripple effects from unexpected corporate mergers or spin-offs, for example
6. Malpractice: significant deviations from accepted project management standards
According to the authors, project managers evaluated the surprises in these ways: Were they used as positive developments or not? What were the unexploited opportunities?
Sixty percent of the project managers dealt effectively with 75 percent of the surprises for strong results. They "led to a redefinition of a project's initial baseline," wrote the researchers. Fifty-eight percent identified positive financial returns.
The benefits included: Spotting new initiatives, developing new process and applying new technologies.
Four types of opportunities
For a "broader range of potential opportunities," the researches recommend focusing on four groups:
1. Technical innovation. When negative surprises rear their ugly heads, don't give up. Look for new testing solutions to save money that will also serve as an inexpensive model for future initiatives.
2. Implementation processes. In the event of a surprise, don't panic. Develop a less-complex method to save money and time. Research showed post-implementation problems decreased by 75 percent.
3. New business. In one case study, a sponsor retired which led to lack of interest in the project. So, the project managers rolled up their sleeves and networked their way to a new sponsor. The new backer facilitated an opening to a larger audience, which meant new business opportunities.
4. Future projects. Once you solve a problem in a department, look for ways to apply the solution in different departments. One of the businesses solved a challenge in implementing software, and used the process for other successes.
Again, the project managers weren't successful in all cases. For example, one situation lacked a tracking system. A second case led to an unfortunate conclusion because of a surprise merger that resulted in staff duplication of effort.
Senior management's role
For success, the authors said "exceptional and innovative decisions" necessitate involvement of all stakeholders, especially senior executives.
"In these situations," wrote the authors, "project managers should take the role of champions and use their communication skills to bring these opportunities to the decision-making level."
Agreed. It's important for project managers to manage the boss for better performance.
The researchers also discouraged traditional risk-management thinking by senior managers.
"In situations of uncertainty," concluded the authors, "the adherence to a baseline that was defined without the knowledge of uncertainty could lead to neglected opportunities, forsaken value opportunities, and consequently the potential for project failure."
True, there are eight best practices in setting goals to alleviate uncertainty.
Things aren't always as they seem, so look for ways to benefit from adversity – even the apparent obstacles to success in project management.
From the Coach's Corner, recommended reading:
Leadership and Planning Tips for Successful Project Management –In truth, projects fail because they're not managed. Yes, there are varying degrees, but in reality they're either managed or they're not. The project manager must possess 11 leadership attributes to manage the team, stay on track and keep within budget.
18 Valuable Tips to Win in Office Politics — Most people troubled by office politics are too focused on the behavior of their adversaries. Stop giving away your personal power. Don't think or act like a victim. Here are 18 valuable tips to win in office politics.
How to Eliminate Destructive Conflict for Better Teamwork — There are two types of conflict. For better teamwork and higher performance, it's true that constructive conflict works. Usually, the best ideas evolve when ideas are discussed and debated. But when employees fail to exercise self control and their egos get in the way, emotions flare and cliques are formed in the workplace. That's destructive conflict.
"We will either find a way, or make one."
-Hannibal
__________
Author Terry Corbell has written innumerable online business-enhancement articles, and is a business-performance consultant and profit professional.

Click here to see his management services

. For a complimentary chat about your business situation or to schedule him as a speaker, consultant or author, please

contact Terry

.


U.S. manufacturers are getting a reminder about how to be successful – it's important to evaluate whether they have the human capital, processes, equipment and strategic plans for success.
That's the result of a 32-page study released in 2011 by the Wisconsin Manufacturing Extension Partnership (WMEP).
It was conducted with the American Small Manufacturers Coalition.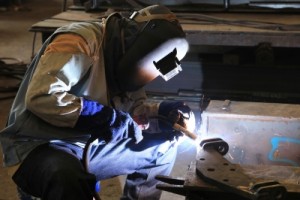 The next generation manufacturing (NGM) study points out:
— Nearly six out of 10 U.S. manufacturers could have a new leader in the next five years — a five percent increase over 2009. This presents an opportunity for manufacturers to solidify leadership and direction for years to come if they develop their next generation of leaders now.  
— Sustainability is increasingly important to manufacturers, with 59.2 percent of manufacturers reporting that sustainability is important or highly important to their future, up from 35.1 percent in 2009. Many of these manufacturers are responding to customer demands for greener products, while others recognize cost-control opportunities such as reduced energy consumption and the re-use of materials.  
— Most manufacturers have systems and equipment in place to support the current requirements of the six NGM strategies, but few describe their equipment as "state-of-the art." For example, only 18 percent have state-of-the-art equipment to support world-class innovation, and just 14 percent have state-of-the-art equipment to support world-class process improvements.  
— Few manufacturers have both talent and workforce development programs to drive world-class performance. Due to an aging workforce and gap in skilled labor, more professional training and development is needed to prepare manufacturers for the next generation.  
— Small companies need assistance in implementing NGM strategies. Smaller manufacturers are less likely than larger companies to be at or near world-class performance in the six NGM strategies, and are less likely to have best practices in place.
"Wisconsin developed the NGM concept and continues to identify new opportunities to help manufacturers in our state," says WMEP Executive Director Buckley Brinkman. "We believe the six key NGM elements define the areas critical for success, and this study shows how our manufacturers can improve in the future."
For many manufacturers, a culture change might be needed to get employees fully involved to plan for the next generation.
"Efficiency is doing things right; effectiveness is doing the right things."


-Peter Drucker
The six next generation recommendations:
1. Customer-focused innovation: Develop, make, and market new products and services that meet customers' needs at a pace faster than the competition. 
2. Engaged people/human capital acquisition, development and retention: Secure a competitive performance advantage by having superior systems in place to recruit, hire, develop, and retain talent.  
3. Superior processes/improvement focus: Record annual productivity and quality gains that exceed the competition through a companywide commitment to continuous improvement.  
4. Supply-chain management and collaboration: Develop and manage supply chains and partnerships that provide flexibility, response time, and delivery performance that exceeds the competition.  
5. Sustainability: Design and implement waste and energy-use reductions at a level that provides superior cost performance and recognizable customer value.  
6. Global engagement: Secure business advantages by having people, partnerships, and systems in place capable of engaging global markets.
A press release indicates WMEP is a private, nonprofit organization committed to the growth and success of Wisconsin manufacturers. Since 1998, WMEP has helped to generate $1.7 billion in economic impact and create and save 14,000 state manufacturing jobs, according to results documented by customers.
WMEP receives financial support from the Wisconsin Department of Commerce and the NIST Hollings Manufacturing Extension Partnership. WMEP also partners with many public and private organizations to serve Wisconsin manufacturers.
WMEP's Web site.
From the Coach's Corner, consider these related resource links:
Best Strategies in HR Training to Fix a Company's Culture — If your company is lacking in teamwork, morale is poor and profits are weak, chances are you need to change your organization's culture. Be forewarned, changing a culture is a monumental chore because it will take strategic planning and super powers of persuasion.
Why Lean Manufacturing Principles Often Don't Work — Many businesses love cutting waste and costs for profits by using lean manufacturing principles, but many global manufacturers have failed. The companies used the popular Six Sigma, Kaizen and Value Stream Mapping.
11 Financial Management Strategies for Turnaround Success — When it comes to management strategies for a successful turnaround, a quote by financial-world wizard Warren Buffett is apropos. "Risk comes from not knowing what you're doing," Mr. Buffett said.
"Efficiency is doing things right; effectiveness is doing the right things."

-Peter Drucker
__________
Author Terry Corbell has written innumerable online business-enhancement articles, and is a business-performance consultant and profit professional.

Click here to see his management services

. For a complimentary chat about your business situation or to schedule him as a speaker, consultant or author, please

contact Terry

.
Photo courtesy  of  koko-tewan at www.freedigitalphotos.net
Part one of two-part series: "Solutions for a Roller Coaster Marketplace"



Aug. 13, 2011 – 


OK, it's been a wild ride, right? Uncertainties regarding Wall Street, actions by the Federal Reserve, and funding often set off alarm bells. But if you're looking for capital, there are reasons to hope, according to leading consultant Joey Tamer.
Ms. Tamer acknowledges that the wildly gyrating stock market and withdrawals of initial public offerings are top-of-mind concerns. "…the change in IPO activity may be the most significant," she writes in a blog post, "Will stock market chaos create venture capital downturn?"
"Venture capitalists are excited by a predictable exit market, either strong M&A (mergers and acquisition) activity or several powerful IPOs coming in the near future," she writes. "If they believe they must wait for these liquidity events, or cannot predict when these will be active, the VCs will become more conservative in their choices, and protect their portfolios."
Ms. Tamer is imminently qualified to comment. As a trusted source on this business portal, she's a strategic consultant to entrepreneurs in technology and digital media, and to experienced consultants in all fields to maximize their practices.
Having experienced five downturns, she recalls the trends from the last two recessions – patterns, which could repeat now.
She says the patterns include:
Deals that were not completed at that time rarely were completed.
VCs took, justifiably, defensive measures to ensure that their existing portfolio companies had enough capital to move forward on their growth cycle.  The VCs allocated much of their existing Funds to those investments already secured.  This left much less for "venturing" into new risks. And the VC's return on investment (ROI) on their portfolios was threatened, and that ROI is the basis of the VCs being able to raise their next Fund and so to survive.
VCs became more conservative in the risks they would take.  On my various VC panels in the tech industry (Digital Hollywood, CES, and others), they admitted (this was 2008 and early 2009) they were "broadening their early stage searches" to include those startups that had revenue and market traction.  This criteria became a standard, leaving seed and Series A capital more and more to angel investors and angel groups.
Deal terms became more aggressive against the entrepreneur, to protect the VCs from potential downside.
Years of limited capital drove entrepreneurs to bootstrap their companies (since there weren't jobs for them anyway) and get their companies into a much safer stage once the capital began to flow again.
Ms. Tamer cautions "the cycles of boom and bust are coming too close together."
Specifically, she warns:
After the downturn of 2000/2001, the VCs didn't get truly active again until 2004.
The next bust was 2008, with investment beginning again in 2010, and more actively in 2011.
Three to four years of an active investing cycle is not enough time for entrepreneurs to recover from these downturns, especially if the uptick in investing lasts only 3 years going further.  This cycle stresses the VCs and their new Funds as well.
VCs are handling portfolios with an exit cycle of 6-8 years from funding.  Entrepreneurs may launch and get traction in 3 years after funding (which means 4-5 years after they begin the company), but they are rarely scaling until year 4 post-funding.
Notice the age of the potential IPOs — up to 8-10 years to build value and find a good IPO window (perhaps now closed again).
But as a knowledgeable veteran strategist, she knows fear leading to procrastination is unproductive for entrepreneurs.
I agree and often use two acronyms in illustrating the dangers of yielding to FEAR:
"Frantic effort to avoid responsibility"
"False evidence appearing real"
So, Ms. Tamer offers these strategies:
Keep building your companies, your technologies, your breakthroughs.  Who knows what will happen next week or next month?
Consider alternative forms of funding — private funding for an idea re-conceived for this new economic reality; strategic funding from a win/win bigger company that needs what you have; licensing and strategic revenue and no equity or debt funding at all;
Consider a different take on your product or service idea, or your target market sector, or your market timing, and create a company that builds wealth for you independent of the vagaries of the stock market and other people's ideas about capital, risk and what is real. This is my favorite kind of company to build.
See 6 Values for Financial Protection for part 2 of this two-part series: "Solutions for a Roller Coaster Marketplace."
From the Coach's Corner, be sure to read Ms. Tamer's opinions on other topics:
10 Characteristics of a Successful CEO — This is a 10-part series on CEO leadership by Joey Tamer, www.JoeyTamer.com. She is a consultant to experienced consultants in all fields to maximize their practices. She has also been a strategic consultant to entrepreneurs in technology and digital media.
What No One Tells You about Raising Investment Capital — Tepid economy or not, investment capital is indeed available. That's true during all economic cycles, according to leading consultant Joey Tamer.
What Should You Divulge When Asking for Investment Capital? — For many startups, it makes sense to grow organically. But for others, the answer is to seek capital by making the right presentation to investors. Here's how.
The 6 Values for Your Financial Protection — Debt is the catalyst of all financial woes, says esteemed associate Joey Tamer. Here are her six values to avoid financial traps.
8 Strategies to Consider Before Starting A Tech Business — Before you launch a tech business, here are eight salient strategies to remember.
"Do the thing we fear, and death of fear is certain."

-Ralph Waldo Emerson

­




 __________
Author Terry Corbell has written innumerable online business-enhancement articles, and is a business-performance consultant and profit professional. 

Click here to see his management services

. For a complimentary chat about your business situation or to schedule him as a speaker, consultant or author, please

contact Terry

.