Managers, especially new managers, risk burnout from not managing their time effectively.
New managers are naturally ambitious, but succumb to burnout because they try to do-it-all in performing their personal duties as well as in managing others.
It's best to learn the important concept of displacement and how to say no at work. Displacement means if you're doing one task it prevents you from doing another.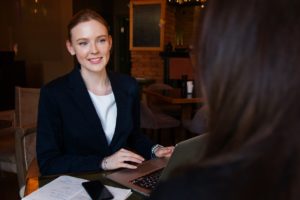 Prioritize A, B or C
When you get a request or project, prioritize its effect on your staff and company – starting with big-picture goals and responsibilities.
Judge if it's of low importance, so visualize its importance. If it isn't unimportant, put it in the C category or just say "no."
Normally, you'll need to decide on the seriousness, urgency, productivity and growth as they impact your organization.
Delegation 
Many new managers don't yet understand the intricacies of delegation, which is an important part of leadership. Delegation is a fundamental driver of organizational growth.
Managers who use best practices in employee delegation are more effective in leadership.
Twelve-hour workdays don't usually help the company succeed nor is it conducive for a balanced personal or family life.
If you're just launching your career in management in a small company or in your own startup, it's usually best to wait in starting a family until it's obvious you're on your way.
Be careful about meetings
Many meetings are a time-waster.
Make certain a meeting has an agenda. If you have the option to decide whether to attend, determine whether you can add or learn something from the meeting.
If you're scheduling a meeting, have an agenda. Plan to engage your employees in energetic, inspiring staff meetings to improve performance.
Sometimes people in business need a creative place at which to have productive conversations that are in out-of-the-ordinary locations.
Perhaps you have an employee whom you need to counsel. Or you have a peer that needs encouragement. For discussions on difficult issues, try walking meetings.
Hiring employees is expensive. So it's important to use the right tactics in probation meetings for new employee success.
If you're responsible for client relationships, you need to make certain they thank you regularly, pay your invoices promptly, and respond well to your recommendations.
If they don't, strategize for effective client meetings.
Regularly evaluate your schedule
It's important to audit your calendar and do some fine-tuning when necessary.
You'll find that some meetings or activities are no longer relevant. That's why it helps to look at your calendar before the start of the month.
Decide which duties are no longer appropriate or are a time-waster for you personally. Again, delegation might be applicable for some activities.
Also, budget time for activities that are necessary on which you might tend to procrastinate or overlook.
Make lists
Don't make the mistake of being put in the position of being a slave to your email inbox or always having to put out fires that could have been prevented.
Be assertive. Plan your schedule.
Again, prioritize A, B or C. Incorporate your projects, goals, and tasks.
And depending on your responsibilities and sector, categorize your lists and line them up horizontally. Bundle projects that are related in one way or another.
By late Thursday every week, you should be able to know your plans for the following week.
Make your job fun with "blue-sky" thinking
It's boring and a beginning to burnout, if you omit fun. Build fun into your plans – work that you'd love to do.
You'll enjoy more energy and inspiration. Remember in this day and age, it takes discipline to create fun, too.
From the Coach's Corner, here are relevant management tips:
So You Finally Got Your First Management Job? Now What? – There are 10 principles every new manager needs to know and use.
7 Management Tips – Communication with Difficult Employees – Multiple problems including loss of profit results from ineffectively dealing with difficult employees. Here are seven Biz Coach tips.
Management – How to Improve Accountability in Your Company – If business and tepid growth have affected your outlook, take a look at your human resources and consider a couple of questions. If you don't like your answer, here are eight solutions.
Management: 5 Most Common Reasons to Fire Employees – With difficult employees, you have two obvious problems – the impacts on your organization and the behavior of the individual. Here's what to do.
Why Women Are Better Prepared than Men for Management – Many women are better prepared as managers because they have emotional intelligence — a desired characteristic for successful management. Here's why.
"Good management consists in showing average people how to do the work of superior people."
-John D. Rockefeller
__________
Author Terry Corbell has written innumerable online business-enhancement articles, and is a business-performance consultant and profit professional.
Click here to see his management services
. For a complimentary chat about your business situation or to schedule him as a speaker, consultant or author, please
contact Terry

.


If sales are discouraging and you feel like you're on a treadmill going nowhere, it's probably because you're worried about the future. Trust me, you're not alone.
The trick is taking baby steps and not worrying about the future results. Instead, focus on the positive. Business success and strong sales stem are made possible by enthusiasm, and an attitude of service and gratitude.
This means not focusing on the proverbial "results department." That department door might not open. So only focus on footwork and simply knocking on the "results department door." Imagine yourself knocking on one door and then moving quickly to knock on another.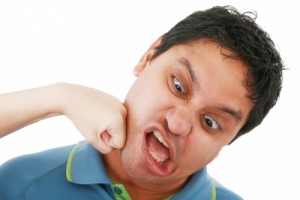 Don't wait for the doors to open because that's what leads to despair. It's true that a watched pot never boils.
Moreover, this is a good time to measure your progress – not your obstacles.
Consider the acronym, GO, an acronym for "gratitude" and "options"
By way of explanation, sometimes discouragement is so bad a businessperson obsesses about what's not working instead of relishing what is working.
By focusing solely on the problems they become bigger. When that happens, it's an endless cycle of despair. The person feels trapped.
Conversely, if a businessperson focuses on the positive, such an attitude of gratitude opens the person up to a childlike wonder and creates hope. Hope leads to options.
So, with hope, anything is possible. Know that for each problem – I prefer the word challenge – there are 10 possible solutions for options.
But how can you get gratitude and options?
First create hope for growth. Examine the progress you have made and start a gratitude list. Pat yourself on the back for any footwork. Start by asking yourself, "Where, how, when, why and with whom have I made progress?" Write or type your answers. No progress is too small to list.
Ask yourself these 10 sample questions:
What networking events, lunches or meetings have I attended?
What new acquaintances have I made?
What recognition or positive comments have been made by others about me?
What free publicity have I received either from my efforts or those of others?
Have I created a new Web site or marketing collateral?
Any new skills or knowledge?
Have I attracted any new clients or retained old clients?
Are there any companies or businesspersons indicating interest in my capabilities?
Have I done any pro bono or volunteer work?
Do I have a support system or mentor?
If you can't give a positive answer to the 10 questions, then do what you have to do for the right answers. That's just to get you started. Perhaps there are other pertinent questions you can ask.
Consider the acronym, GO, an acronym for "gratitude" and "options"
Now, it's time for a new vision for growth, here's how:
Write out your vision plan. One page will do.
Set goals for footwork – not results.
Periodically, each day ask yourself, "Is what I'm doing right now, productive?" (Chances are it isn't productive, so focus on what is.)
Keep records of your baby steps.
Honor your progress with gratitude and keep it going with affirmations.
Stay in close contact with your support system.
Get exercise, sleep and medical care when needed.
Practice stewardship of your assets. Focus on cleanliness and organization.
Focus on your favorite hobby and recreation.
Ask clients for feedback. If a client complains, don't get defensive just take notes. When you're complimented, ask for referrals to two people who might also appreciate what you have to offer.
Keep on practicing gratitude. Always hand write thank you notes — whenever someone considers buying from you or hiring you. In fact, in every e-mail, note, meeting or telephone conversation, remember 98 percent of the time a thank you and/or "please" is warranted.
Keep in mind the adage, "What goes around comes around." Try to listen more and avoid treating others as though they're invisible, and you will be accorded greater respect.
Keep smiling. A jovial Joe or Jane is an attraction to others.
Look around for someone else to help. This will help you smile.
As you succeed, carry this message to others.
As you go along and think of other pointers, add them to these suggestions.
Now, GO! Good luck!
From the Coach's Corner, here are 30 Time Management, Stress Reducing Skills. 
"The best morale exist when you never hear the word mentioned. When you hear a lot of talk about it, it's usually lousy." 
-Dwight D. Eisenhower 
__________
Author Terry Corbell has written innumerable online business-enhancement articles, and is a business-performance consultant and profit professional.

Click here to see his management services

. For a complimentary chat about your business situation or to schedule him as a speaker, consultant or author, please

contact Terry

.

Photo courtesy of David Castillo Dominici at www.freedigitalphotos.net 


Many entrepreneurs feel trapped — suffering from headaches and wasting time reacting to fires — trying to quell problems.
They'd rather be happy and investing their time and energy to manage marketplace challenges to achieve higher profits.
They can't, however, until they solve their internal problems in human resources, which constitute at least 50 percent of their headaches.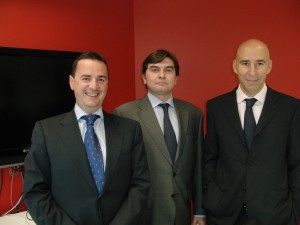 Internal factors contribute to entrepreneur insomnia, especially dilemmas over how to control costs, performance and quality.
How can you solve such challenges for profits? Upgrade your staff.
Here are 17 HR management strategies:
1. Have a job description for every position, no matter how little skill is needed. Regularly appraise workers.
Keep your most promising workers. If the others can't improve then replace them, but take precautions before you let anyone go.
2. Train and monitor your supervisors to perform. Be wary of the 20 tell-tale signs they might be under-performing.
Of course, every employee is entitled to know the answers to their three questions: 
— What's expected of me?
— How am I doing?
— What's in it for me?
3. Constantly network to find the best employees. Ask your best workers for employee referrals, use trade publications, and advertise in economical local newspapers. Although tempting, free online ads won't generate the most productive workers. Take the right steps to attract the best workers. Check references thoroughly using open-ended questions for comprehensive answers.
4. Screen for common sense, creativity and education. Einstein's theory about imagination being more important than knowledge often works in HR.
5. Target employees who possess the three A's: Attitude, appearance, and ability. Attitude is everything in showing empathy to other employees and customers. Both you and your customers will be pleased. While job knowledge or hard skills are important, so are soft skills in communication and teamwork. Coachable workers who aren't afraid to work on their strengths and weaknesses, and set goals will make you money.
6. Family and friends will work fine as workers in tight economic times. Don't forget temporary help firms for short-term projects or for hiring on a temp-to-perm basis.
Internal factors within your company contribute to entrepreneur insomnia, especially dilemmas over how to control costs, performance and quality.
7. Create a favorable first impression with a gracious welcome of new workers and encourage a buddy system. At the outset, demonstrate that you're a leader so that you inspire employee respect.
8. Improve morale by developing an inspiring communications program. Whether or not your company is undergoing dramatic change, communication is key. Use formal and informal ways to dialogue with workers about priorities, celebrate success stories and encourage feedback. Survey your workers about their priorities. Accommodate employees when feasible. In essence, power your company with employee empowerment.
9. Don't cut corners in training and development. Encourage continuous self-improvement. Invest in training, mentoring and education, but make sure you get top results from your training investment. The best workers will appreciate it. Don't let your stars become free agents.
10. Treat workers equally and regularly enforce your company's procedures. Make certain everyone knows sexual harassment is taboo. Make certain every manager knows how to avoid EEOC discrimination suits.
11. Focus on succession planning. Retain and attract leaders for your firm, and develop a succession-planning strategy to help your most talented employees ascend to senior levels. There is a link between financial performance and succession planning.
12. In talent development, make sure your new managers are trained to succeed in managing others. Help your managers to evaluate your company's HR strengths and weaknesses. Eliminate any gaps in your workforce and establish a harmonious environment for company growth.
13. Save yourself time and develop your staff for the welfare of your organization. Delegation is a fundamental driver of organizational growth. So use best practices in employee delegation.
14. Promote diversity. It's good business to consider and implement policies to recruit workers who are from other cultures. Add disabled applicants, and part-timers – such as stay-at-home parents and retirement-age workers. Remember slow motion gets you there faster.
15. In compensation and benefits, no boss wants to over-pay employees, but if you do your best to provide for employees, they'll deliver stronger performances and take better care of your company's assets. Use the right strategies if a valued employee wants a raise but your money is tight.
16. Encourage exercise and recreation.
17. Use exit interviews as opportunities for growth and to learn from any mistakes. The good workers might return or refer outstanding candidates to you, if you're seen as a caring employer.
If these tips are properly implemented, you'll see strong results.
From the Coach's Corner, here's a footnote on getting more productivity:
If you or any employees seem to be chronically tired, sleep apnea could be the culprit. Encourage your workers to participate in a sleep study.
The National Center on Sleep Disorders Research reported 12 to 18 million people have life-threatening sleep apnea. That's a condition in which people stop breathing several times each hour and they don't even know it.
"It's not the hours you put in your work that count, it's work you put in the hours."
-Sam Ewing
__________
Author Terry Corbell has written innumerable online business articles, and is a business-performance consultant and profit professional.

Click here to see his management services

. For a complimentary chat about your business situation or to schedule him as a speaker, consultant or author, please

contact Terry

.