Despite its success in earnings, Apple will fall from the ranks of top technology companies by 2020 according to one of tech's top investors.
Fred Wilson of Union Square Ventures in New York told the TC Disrupt conference on May 5, 2014 in New York City that Apple is "too rooted to hardware" and not enough to the cloud.
Of course, Apple has been hugely successful selling iPhone smartphones and iPad tablets. But Mr. Wilson's prediction is worth heeding. For a company to succeed long term, vision is of paramount importance.
In addition, Android has surpass iOS as the premier platform for smartphones. And iOS has continued to have security issues.
The same day of the investor's prediction, published reports indicated the iOS  7.1.1 update had a bug — preventing email attachments from being protected by encryption. Apple promised a fix.
But Apple's record for security was tarnished again.
You might recall in 2013, Apple began to face concerns about its possible end-of-product life cycle.
First, its heralded founder, Steve Jobs, passed away in October 2011. About six months later there was negative PR about its offshoring of jobs.
Then, consumer complaints skyrocketed over its technology followed by bugs from security deficiencies. As a result, Apple's share price plummeted nearly 50 percent from a high of $700.
Apple's response to the expose over its offshoring appeared to be effective to me.
In claiming it has created or supported 514,000 U.S. jobs — Apple, one of the top global brands – countered the negative news about its offshoring of 230,000 jobs in China in March 2012.
You might recall the ABC News report, which revealed Apple was paying nearly a quarter of a million Chinese workers – only $3,000 to $6,000 a year each – to assemble hardware. The cafeteria lunch prices are so high, it further hindered the workers from making ends meet.
Apple's response: It said it directly employs 47,000 workers in 50 states. With a multiplier effect, 257,000 more jobs are in jobs from manufacturing components to healthcare.
Unsafe working conditions
ABC News correspondent Bill Weir investigated alleged unfair and unsafe working conditions inside Apple's Chinese manufacturer, Foxconn. To Apple's credit, it allowed the journalist to see the labor situation on Foxconn's production line and allowed him to interview workers.
There were complaints that starting pay for a worker was too low to pay an employment tax – according to ABC News, here's Foxconn's response:
"We have over 75 percent of the employees in the category of earning at least 2,200 RMB ($349/month) basic compensation standard. That means they are earning 13.75 RMB ($2.18) per hour. If they work overtime on the weekend, they will earn 27 RMB ($4.28) per hour. In order to reach 3500 to be taxable, they will have to work 47 OT hours to reach 3,500."
"If the overtime hours are in weekdays, they have to work around 63 hours per month to reach that level of salary to be taxable."
"Your statement is only true when applying to the entry-level workers while over 75 percent are already over the probation and earning more than 2,200 RMB basic salary."
But it's increasingly clear that Apple misses the genius of Mr. Jobs. Apparently, only he could provide strong management and possibly vision for a new business model. Additionally, I wrote that Mr. Jobs' biography indicated he had sagacious advice for President Obama on the economy, but the president failed to listen.
Foundation for success
Apple was built on a plethora of new products that were considered the best, including a superior operating system on products ranging from computers to tablets. The profit margins were huge as it developed a cult-like following among elite customers.
Its competition consisted of Dell, Microsoft, Honeywell and IBM. Most of these failed to deliver innovation and trouble-free user experiences.
But in recent years, mistakes were made – big mistakes. It outsourced and offshored way too much, which led to deficiencies – a big schism between product design and its manufacturing. Its iPads overheated and installed inefficient antennas on its iPhones.
Again, Apple was long noted for being free from security issues. Just a month after its PR defense to the offshoring expose, I wrote: "Has Security Bloom Fallen off the Rose for Macs?"
Competitors began producing and marketing better user experiences much more cheaply. That's confirmed by Android's success in the marketplace.
Given the issues in security, PR and a major investor's 2020 prediction about the company's lack of vision, Apple's products and mission face the prospect of deteriorating to an undesired level – an end to its product life cycle.
From the Coach's Corner, here are business turnaround tips:
"The crisis of today is the joke of tomorrow."
-H.G. Wells
__________
Author Terry Corbell has written innumerable online business-enhancement articles, and is a business-performance consultant and profit professional. Click here to see his management services. For a complimentary chat about your business situation or to schedule him as a speaker, consultant or author, please contact Terry.


A government task force, the Internet Crime Complaint Center (IC3) has issued a dire warning about malware. In particular, it's a threat to Android users. As a result, IC3 issued security tips for users as early as 2011.
There's also a version of the OpFake malware for Android – it's incorporated in the Opera Mini mobile browser, according to ZDNet.
Users don't know anything's wrong until they use the legitimate software.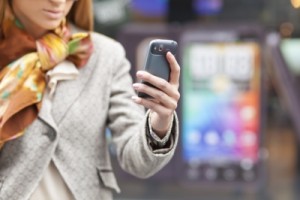 Android user beware: other security applications are fakes, too – they're Zeus malware. Known as "Android Security Suite Premium," they confiscate new SMS messages to the Android user.
Messages can include passwords and other sensitive data, according to Kapersky Lab Security News Service.
Countless headlines detail the cyber dangers of Android-based devices, which is why it was announced that 22 applications were taken off the market by Google.
The operating system's issues stemmed from malware infections.
So who can benefit? Certainly it isn't Android users.
"We continue to advise readers to be very cautious in downloading Android applications," wrote Stan Stahl, Ph.D., on his blog. "Applications should be downloaded only from 'official' stores and only after they have been 'vetted' as legit," wrote the nationally known security expert.
Google removed the apps from its Android market after they fooled users into accepting hidden, fraudulent charges.
"Applications should be downloaded only from 'official' stores and only after they have been 'vetted' as legit."
The biggest operating-system competitor to Google's Android: Apple's iOS.
Published reports indicate Microsoft is actively pursuing opportunities to capitalize on Android's woes.
Blackberry, of course, has problems with profitability. New products have been slow to market. As Blackberry's phones age and need to be replaced by business users, Apple's products might become even more attractive in the corporate world.
And if the vulnerabilities aren't resolved, both Apple and Microsoft should be in a position to profit.
From the Coach's Corner, security resource links:
BYOD, Mobile-Banking Warnings about Security Prove Prophetic — Not to be gauche, but in 2009 you saw the Internet security warning here first – mobile banking is so risky an IT security guru said don't do it. The warning was prophetic.
New Cybercrime Serves as Warning to Take Defensive Precautions — Cybercrime is only getting worse. From both sides of the Atlantic Ocean, here are three examples of countless crimes: Authorities including the Secret Service are investigating the hacking of retailer Target in 2013 – hackers stole credit and debit card data from 40 million customers.
Identity Fraud Escalates in Smartphones, Social Media — Skyrocketing mobile malware threats amid widespread use of BYOD, bring your own devices, will lead to a $1.88 billion services market in 2013. That's according to ABI Research. Cybercriminals are successfully attacking vulnerabilities in individual devices and networks to an ABI report.
Tips to Prevent Hacking of Your Bluetooth — Bluetooth technology, of course, allows you freedom when talking on your cell phone. But you'll lose other freedoms if you don't prevent scammers from exploiting your system via a trend called "bluebugging." Beware, cybercriminals using software, are able to intercept your Bluetooth signal to hack into your phone.
Why Many Healthcare Workers Are Alarmingly Responsible for Medical ID Theft — Medical identity theft is skyrocketing. It's the fast-growing trend in ID thievery. Health-care providers apparently can't trust their employees to use best practices in observing The Health Insurance Portability and Accountability Act (HIPAA), which has been in effect since 1996. You hear the acronym a lot in healthcare.
"Distrust and caution are the parents of security."
-Benjamin Franklin
__________
Author Terry Corbell has written innumerable online business-enhancement articles, and is a business-performance consultant and profit professional. Click here to see his management services. For a complimentary chat about your business situation or to schedule him as a speaker, consultant or author, please contact Terry.
Photo Courtesy AdamR at www.freedigitalphotos.net
June 7, 2010
At the Worldwide Developers Conference in San Francisco, Apple CEO Steve Jobs' keynote speech introducing the iPhone's facelift was big news. The buzz leading up to the rollout was deafening. Any time Mr. Jobs makes a presentation, it's exciting for Apple aficionados.
The big news was supposed to be all about Apple when Mr. Jobs unveiled the new-look iPhone 4. With 16GB and 32GB capacities, it's priced at $199 and $299, respectively. It's 25 percent slimmer than its predecessor. It has twice the picture resolution, and has a computing brain with video-chat function. It will be sold in 88 nations.
As expected, Google is the iPhone's default search engine. But wait, here's some surprising news – a big secondary angle is that Bing is a search option on the iPhone. Now we know why we've heard rumblings in recent weeks about meetings between Apple and Microsoft.
"…Bing will be included as one of the search engine choices within Safari on iPhone, iPad, iPod Touch and within the Safari browser on the Mac and PC," announced Yusuf Mehdi, senior vice president at Microsoft, in a blog according to CNET.
"Needless to say, we are excited that Bing will be included as an option in Safari because it will make it easier for you to search and get the benefits of Bing," he added.
"In addition, we are continuing to improve our existing Bing mobile application for iPhone which makes it easy to search, map, and find commerce and movie times," Mr. Mehdi said. "We will have a new release with even more great features very soon. For those of you that have not already tried it, you can find it in the App Store today."
Microsoft's track record in partnerships is really terrific. Indeed, in its first year, Bing also scored by being the search engine for Facebook and Verizon phones.
And I'm not certain it's getting full credit for its successes. Depending on the research firm, Bing is credited with a 10 to 11 percent market share. (But based on this Web site's visitor's data, Bing's share appears to be at least 50 percent higher.)
It's also worth noting Google has been tinkering with it home page appearance, including offering an option to change the background. To use football-announcing vernacular, "Is Google hearing Bing's footsteps?"
From the start, Bing has been offering colorful, informative schemes. For my SEO taste, Bing has a more objective search process compared to Google's quirky approach. And I love the Bing mouse-over option on the news videos.
Frankly, I don't get it when I've read bloggers' posts about Microsoft having a so-so year. The company has had a stellar year in forming partnerships. That's an excellent lesson for any company.
So regarding Bing's progress, as I used to say as a young rock 'n' roll DJ working my way through college, "The hits just keep on comin'."
From the Coach's Corner, here's more on the new iPhone.