Will you maximize the return on investment in your next event? Whether you're a nonprofit or business, great social media strategy will promote your event and your brand.
In addition, even after your event it's possible to enhance your return from social-media investment.
Ironically, aside from your time, your social-media investment is free.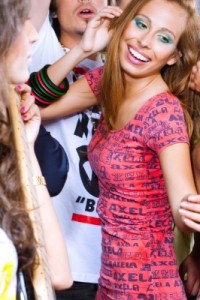 To prepare for your event with social media, you'll need a registration page for people to sign up to attend. Make sure you accessorize your efforts.
That means your registration page and Web site should have the same unique image and look. Be prepared to drive every social medium to your registration page.
The first social media to use is a Facebook event page.
Not only will people be able to sign up to attend, but their Facebook connections will see the signups on their news feeds, and they'll easily be able to invite their friends for additional publicity.
Develop a list of your Centers of Influence – key passionate people who could influence more attendees.
So post regularly, use pictures and videos, solicit people to RSVP, and tag people so their friends will notice.
Don't forget to be gracious about your participants. It's especially important to recognize your volunteers and donors.
Again, tag them in your posts to increase chances that their friends – people just like them – will notice.
Scroll down to the Coach's Corner for relevant social-media tips following this infographic by http://www.lakeshorecc.ca/weddings.
From the Coach's Corner, here are relevant social media tips:
8 Basic Social Media Tips for a Newbie in E-commerce — Are you just starting out using social media? Well, if used well, social media is an excellent tool to accomplish two goals – connecting with your existing customers and attracting fans for new business.
HR-Social Media Tips for Best Employee Morale, Culture — Social media affects your company's culture – probably as much as the employees who engage in water cooler gossip. It's true. Your company's reputation is affected internally and externally by social-networking sites.
Social Media Tips for Nonprofits to Capture Fundraising Dollars — Social media has leveled the playing field for small nonprofits competing with large nonprofits in looking for dollars. Formerly, big charities had the advantage because of their efficiency, reputation and size.
Social Media: 5 Ways to Use Instagram for Revenue — Now that marketers have learned Instagram is a potent force in social media — a study shows it beats Facebook, Twitter and Google+. You might want to learn how to capitalize on it for revenue, too.
Make Your Blogging, Social Media and PR Work to Attract Fans — Businesspeople have discovered social media is a work in progress. It takes huge amounts of time, not only to implement innovations, but to succeed.
UCLA Psychologists Tell What Triggers People to Share on Social Media — Buzz. Marketers, senior managers, business owners, and consultants crave it for revenue. Career-minded individuals engaged in self-promotion also want it. Another term for buzz is the "salesperson effect." For the first time, we learn how ideas are spread, what messages go viral on social media, and how to predict it.
"Focus on how to be social, not on how to do social."
-Jay Baer
 __________
Author Terry Corbell has written innumerable online business-enhancement articles, and is a business-performance consultant and profit professional. Click here to see his management services. For a complimentary chat about your business situation or to schedule him as a speaker, consultant or author, please

contact Terry

.
Photo courtesy photostock at www.freedigitalphoto.net


True, if you're able to get your products into big-box stores, you can quickly scale your business. However, just remember there are pros and cons in selling to big retailers.
Yes, there are downsides for which you must be aware. Things aren't always as they seem.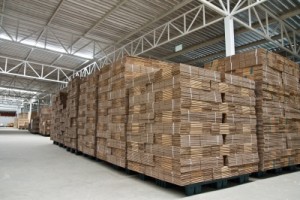 Before you try to negotiate with a big retailer, you must take at least six precautions:
1. Research your options
Investigate which companies will be a good match for you. Companies have different policies and protocols.
Visit at least one of the retailer's stores. Get really familiar with the retailer, its products and customers. Google the retailer and read all you can.
Remember that even a big box retailer has limited shelf space. If your products are a good fit, anticipate which of the retailer's products you would replace.
Imagine you're making a presentation and you feel pressure to make the sale. Suddenly you're asked about your competition. Bad mouthing competition is not a viable option. Avoid bad mouthing your competitors.
2. Think about your positioning
Big retailers expect professionalism. Differentiate your company and products.
If necessary, fine-tune your branding and logo, know the five value perceptions that motivate customers to buy and the three-step process for overcoming sales objections in the seven steps to higher sales.
Be prepared to give a potent elevator pitch. These positioning strategies will help you overcome any objections to price.
3. Look for diversity programs
More than nine out of 10 big companies have programs designed for small businesses. That certainly includes minority, women and veteran-owned small companies.
You must own 51 percent of your business to qualify. Here's a list of companies.
4. Know the terms retailers require
Every retailer is different in their net-pay terms. Read and understand the fine print. Ask enough questions.
Anticipate charge-backs. If your products don't sell, the retailer will charge you back. Take the pulse of your business. It might require you to be resourceful and creative in managing your cash flow.
Understand when you'll get paid. Forecast your cash flow and how long you can wait for payment.
Some retailers are slow paying – as many as 120 days.
5. Organize your finances
Trust is important with retailers. They must have faith in your financial capabilities.
Typically, retailers require vendors to have a D&B D-U-N-S number, to undergo a credit check and D&B Supplier Evaluation Risk assessment.
Big retailers will also want the lowest-possible price. Know your pricing limitations. Avoid making pricing mistakes.
6. Know whether you can deliver enough products to a big company
In planning for your production capacity, have you considered all contingencies? Planning is vital to make sure sales don't outstrip your capacity.
Selling to small retailers is a lot different than to big retailers. That includes the ability to fulfill large-volume orders and provide customer support.
All the while, you must be on-time in deliveries, uphold product quality and be profitable in the process. Upgrade your capacity management so production meets sales demand.
From the Coach's Corner, related tips:
For Profits, Manage Your Growth at the Right Pace — Entrepreneurs frequently try to rush their business growth. Certainly, growth is great but if you scale too fast, you're looking for trouble. The key is to prepare. Note: You aren't ready to grow if you haven't developed a business model that will enable you to attract customers – at less cost – than what they pay you. How do you get there? Success comes after you develop habits that will help you build your brand, develop sound business operations and successfully deal with people.
Big Ticket Sales – Prevent Buyer's Remorse with 4 Precautions — In big-ticket sales — from consulting services to information technology — customer emotions run high. Buyer's remorse will cost you a big sale. To prevent buyer's remorse, you need to be a calming influence in order for the customer to understand you're providing value.
Profit Margins: 11 Tips to Increase Sales and Minimize Markdowns — Imagine being able to sell your products at full or nearly full margins. How would you like a dream situation – not having to mark down your products? It's important to develop and implement responsive, multi-dimensional strategies to maximize your sales.
Tech Checklist to Provide the Best Customer Support — Ever wonder why big chains – from quick-service restaurants to electronic products – print invitations on sales receipts to entice customers to go the companies' Web sites to comment online? They're doing it for customer engagement. Businesses need insights on how they're faring with customers.
Sales, Networking Strategies to Build Strong Relationships — Knowledge has always been essential for success. But the ability to sustain strong relationships was and is both gratifying and important for success. Here are tips for strong sales and relationships.
"Profit or perish… There are only two ways to make money: increase sales and decrease costs."
-Fred DeLuca
 __________
Author Terry Corbell has written innumerable online business-enhancement articles, and is a business-performance consultant and profit professional. Click here to see his management services. For a complimentary chat about your business situation or to schedule him as a speaker, consultant or author, please

contact Terry

.
Photo courtesy Sura Nualpradid at www.freedigitalphotos.net


The holidays are an emotional time of year. Consumers spend a disproportionate amount of money during the holidays, so it behooves your business to take advantage of your seasonal revenue opportunities.
It's a time to have fun with festive marketing, and create top-of-mind awareness to beat your competition. That means planning to increase your marketing investment while making a list and checking it twice.
Write a strategy. The holidays are a whirlwind of activity. To stay on track you need a written plan of action. The actual days for holidays will vary so each year write them on your marketing calendar. Starting writing your thoughts for each.
Develop relevant offers to engage your target audience for each opportunity. Plan relevant fun events either at your locations or on the Web.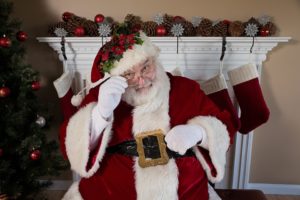 Plan for seven holiday opportunities:
— Black Friday (the day after Thanksgiving)
— Small Business Saturday (two days after Thanksgiving)
— Cyber Monday (four days after Thanksgiving)
— Hanukah (which can occur any dates from late November to late December)
— Christmas Eve (December 24)
— Return and exchanges (starting December 26 the day after Christmas)
— Kwanzaa (December 26 to January 1)
Get a jump on the competition by testing your advertising concepts, and promote your events well in advance.
Your revenue jumps significantly in Q4. Therefore, plan to invest accordingly in creative and advertising mediums that best engage your prospects and customers.
As consumers continue to start earlier and earlier to shop for their holiday giving, hone your marketing strategies.
Tools include advertising, brand protection, strategic pricing, staging events, and using traditional media and digital. That's how merchants increase profits in Q4 holiday sales.
Update listings
Of importance for the convenience of working customers, update your business hours on your Google My Business listing, Yelp, SuperPages, other online directories and in your e-mail marketing campaigns.
Strategize to capture e-mail addresses. That probably means good offers to get e-mail addresses on your Web site or in your locations.
In e-mails, include a gift of special offers or coupons. Because people are busy, don't over-do it. Keep your e-mail offers to a minimum.
If you're really great at marketing, you know your target audience. Segment your e-mail lists, according to what your customers want.
Because holidays are emotional for consumers, selling depends on your ability to provide emotional reasons for people to buy.
People appreciate important information affecting their work and lifestyles.
If you're a service company, blog with helpful holiday-themed hints and include coupons or special offers.
Expand list
Plan to send great deals, and explain to customers that you send e-mail coupons only.
Entice customers via a drawing. Motivate them to disclose their e-mail address by offering a chance to win a nice prize worth at least $300.
While you're at it, pull out all the stops to expand your e-mail list.
You know, of course, strong brand perceptions and emotional engagement drive sales. You also know your mobile-site strategy should be a priority, as a result of the skyrocketing popularity of mobile devices.
Is your mobile site actually hindering brand perception and emotional engagement? You risk sales if you don't use the right mobile-web strategy.
Two final thoughts:
While you might think only about promoting online, think traditional media, too. Remember at even Amazon.com advertises on television. And in your bricks-and-mortar locations, provide your guests with free samples.
From the Coach's Corner, more marketing strategies:
Checklist to Create Cyber Monday Sales Success – In order to celebrate your Cyber Monday sales, you must first create a happy buying environment. That means reviewing your store and Web site to attract prospects and to create happy customers.
Stage a Great Business Event with This Checklist of Tips – The details can be overwhelming in staging a major business event. You might want to hire a firm to help you. If not, you can do it yourself. Either way, communication and planning are vital for your success.
Social Media – 5 Quick Tips to Boost Your Christmas Sales – Here are five social-media ways to increase sales by the end of the holiday season.
How Small Businesses Can Profit from Cyber Strategies — Yes, it's become important for small businesses to capitalize on cyber strategies for profit. Small and even regional retailers should be cognizant of important realities.
7 Precautions for a Profitable Layaway Program — Despite the continuous changes in technology, retailers are reverting to a sales and customer-loyalty practice that was prevalent in the 1950s. That would be a layaway program to sell more products to cash-strapped customers. Big box stores, such as Walmart and Toys R Us, have benefited from PR when they've announced their layaway programs.
Energize Your Customer-Loyalty Program with 6 Steps — The quickest way for established businesses to optimize revenue is to have a stellar customer-loyalty program — there are six steps you can take for repeat sales and referrals. If you're not a great steward of your current book of business, it's futile to look for new customers.
Because holidays are emotional for consumers, selling depends on your ability to provide emotional reasons for people to buy.
__________
Author Terry Corbell has written innumerable online business-enhancement articles, and is a business-performance consultant and profit professional. Click here to see his management services. For a complimentary chat about your business situation or to schedule him as a speaker, consultant or author, please 

contact Terry

.


Emotional intelligence (EI) is important for communication and leadership. A person who has EI is able to evaluate, understand, and control emotions.
If you have EI, chances are you can better relate to the emotions of others.
There is disagreement over whether EI can be learned or whether people are born with it. In my experience, EI can be learned.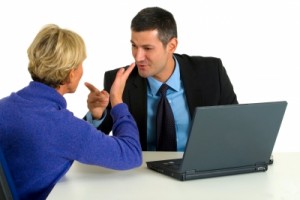 EI helps on both the macro and micro levels. If you want a high performing company, focus on EI. If you want to accelerate your career, strengthen your EI. Why?
There's a link between EI and leadership. Whether you're a senior manager or a young salesperson, EI provides the spark to accelerate your accomplishments.
Executives with high EI tend to have happier employees. They hire and promote employees who these soft skills.
This means the staff members are higher performing and aren't as likely to leave.
Moreover, companies that base their recruitment, hiring and promotion initiatives on EI will be more competitive in the marketplace.
Whether you want EI to work for your company or you personally, it's desirable to have five key characteristics:
1. Check for self-awareness
This means being aware of emotions – what we're feeling, the causes of our feelings and how we react to others. If we're fully aware of our feelings, we can manage our emotions.
We then respond, not react to others. This is vital. It's advisable to think about what to say or do before acting – that's called responding.
If we fly off the handle or get brusque with others we're not self aware. We're reacting.
The result is more favorable when we respond. We don't damage relationships and we build trust.
2. Listening expertise
When others are speaking, people who have strong EI listen intently. They don't think about how to react.
Instead, they try to understand what the other person is saying and feeling – before they respond – and then they acknowledge the person's feelings.
Even if the person is rambling off-topic or complaining about an unsolvable situation, an EI-inspired person will let the person vent.
3. Ability to be aware of emotions of individuals
If we're aware of the emotions in others, we don't have to change our exercise program – because we don't jump to conclusions. We don't rush to judgment.
Nor do we mirror the negative emotions of angry people. We don't take things personally. This means we're not giving away our power to others.
4. Reading the whole environment
A person with strong EI can read the room – the emotions of people at work. Morale is important to read, and so is sensing the collective emotions of employees that can adversely affect the workplace.
Communication can then follow.
5. Response skills
Senior managers who can predict their employees' attitudes and behaviors are more adroit in dealing with negative situations before it's too late. They can be proactive to alleviate and improve such situations.
Again, my sense is that EI can be learned and developed. If you believe in the EI concept and its benefits, understand that it takes commitment, discipline and practice.
There are four strategies to improve your EI:
1. Seek input
If you don't understand a challenge or situation, ask a mentor for insights. If you're in a disagreement with employees or peers, ask for an explanation.
If you're being criticized, simply listen and take notes. Don't get defensive or make excuses. Try to understand the criticism, own it and take corrective measures.
2. Analyze how you affect others
Be aware of your intent, tone of voice and how you negatively affect other people. Unintentionally, people marginalize others.
They don't understand the gap – what they intend to say but how it hurts others.
3. Freeze your negative emotions
Whenever you're in an uncomfortable situation, don't lower yourself to a knee-jerk reaction. Listen. Pause. Think.
4. Learn the art of empathy
Even if you disagree with someone, empathize with a response something like, "I can understand how you feel that way." Then try to understand the person's point-of-view.
You're not prostituting your values. You're merely acknowledging the person's feelings. Empathy goes a long way to resolving issues.
Finally, if you want to check your EI level, you can take this EI quiz.
From the Coach's Corner, here are related articles:
Listening Skills to Improve Your Relationships and Business Performance — What counts in communication? Listening skills for discernment and trust. Discerning people are the most successful and listening skills are important for discernment. That goes for athletes and management, alike.
10 Management Attributes for Effective Communication — Communication skills are critical for managers. People with enhanced abilities in communication typically have successful relationships at work and home. Good communicators typically have 10 attributes.
Why Executives Emphasize Communication Training for Employees — Among human resources training priorities, employee communication is often now more important than skills, say many executives. Two-thirds of executives responding to a survey say communication skills are most needed by certain employees.
10 Steps to Manage Conflict for High Performance — For progress, a business needs human interaction for ideas and innovation. Sometimes, argument, debate and conflict prove to be productive catalysts for high performance. But such catalysts can be obstacles to success, too. Here are the simplest ways to manage conflict.
To Win in Project Management, Tap Emotional Intelligence — Automated project-management models might be popular, but they don't lead to the championship-quality results. Project managers achieve greater success and long-term sustainability by leveraging emotional intelligence. Yes, mastering emotions makes it possible to motivate employees to higher performances.
"Nobody cares how much you know, until they know how much you care."
-Theodore Roosevelt
__________
Author Terry Corbell has written innumerable online business-enhancement articles, and is also a business-performance consultant and profit professional. Click here to see his management services. For a complimentary chat about your business situation or to schedule him as a speaker, consultant or author, please

contact Terry

.




Photo courtesy of Ambro at www.freedigitalphotos.net


If you are unemployed, you are probably feeling desperate. Being out-of-work is one of the top five ego-destroying emotions.
Your lifestyle is threatened. You are reevaluating your spending, where you shop and studiously comparing prices on private-label food products.
But it's time to get and stay busy. Looking for work is a full-time job.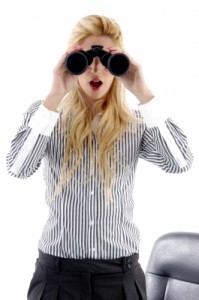 Here are 15 strategies:
1. Lean into your pain from being laid-off or being under-employed. Understand grieving is part of the process for growth and it takes time to heal. The three stages of healing: Shock-denial, anger-depression, and understanding-acceptance.
2. Get out of the house daily. Do your homework and cold call companies to make an appointment where you'd like to work. Continue to exercise and perform community service. All three will increase your morale.
The reward of high morale, alone, is worth it. Again, budget some time for volunteer work — you'll be amazed by the people you'll meet and the opportunities that will unfold. It's guaranteed to make you smile.
3. Assess your strengths and weaknesses. Be sure to analyze your interpersonal skills, too. Employers prefer teamwork and soft skills.
4. Market yourself effectively. By building on your strengths, you will be prepared to tell prospective employers how they will benefit from hiring you. They want to hear how you will save them time and money while helping them to make a dollar. For that you need a great elevator pitch.
5. Polish your resume. Your contact information should be at the top of the page and then followed by a realistic objective, and a summary of why you're qualified. Think like a recruiter – why should someone hire you? Employers want to know your skills, experience, and successes. Mention specific achievements that would be important to your prospective employer. Subdued, easy-to-read font on white or off-white, good quality bond paper is preferable.
6. Hone your career-management skills. Make a list of people to see and include your public officials at all levels. They are great centers of influence and are cognizant about economic-development efforts. Personally visit each office to make an appointment.
One technique that worked very well for me as a young job seeker: Seek the opinion of managers about your career two levels above your skill level. They are not intimidated by great skills and your potential worth to their company. At the end of the appointment, ask for referrals to other executives. But if they hire you, they likely will take you with them up the employment ladder.
7. Be open-minded and consider options, including abroad. If you are mobile, consider working in a foreign country. In this age of globalization, future employers will be impressed that you know how to conduct yourself in a foreign country.
8. Consider a new field. The best available jobs include information technology, medical and even retail sectors. And great employers can never get enough good salespeople. If you need a career change, here are 10 steps for a career makeover.
9. Make it easy to contact you. Be mobile with as much digital capability as you can. While out and about, take advantage of wireless e-mails at coffee houses and libraries, but be security-minded. Don't use a device on WIFI that contains your sensitive personal information. If you can budget it, a broadband device from your cell phone service is best if you expect to send e-mails and resumes. Otherwise, a smartphone is OK in a pinch. Forward calls to your cell phone.
10. Use the Internet. Get online – not to search job boards, but to go on offense. Applying at job boards is probably a waste of time. The competition is too great and it's too easy to be screened out. If you find an ideal job opening and you're required to apply on the company's site, here are five tips to shine in your online job application.
Create an edge by building a Web site, blogging, and leveraging social networks from LinkedIn to Twitter. (Here are seven tips to tweet your way to a great new job.)
11. Consider temporary staffing services or freelancing. Avoid collecting unemployment. Take work either at a temporary service or freelancing gig – you will be better off emotionally. If you perform well, it's probable that one of the companies where you're assigned will hire you away from the staffing company. All the company has to do is pay a "liquidation fee" to the staffing firm.
12. Accept any opportunity until you get the right job. The only exception, of course, is when you're skilled in a high-demand occupation. Look for the positives, and how you can parlay a job into a better situation at your prospective employer. If you're resourceful, you'll attract options you never thought possible.
Remember standing in line at the unemployment office will only put you in a position to network with other unemployed folks. Taking what appears to be only a temporary job enables you to network, build your resume, maintain your work ethic, strengthening your self confidence, and best of all – earning a paycheck.
13. Get a mentor. Find someone who has the success you want for personalized one-on-one strategies.
14. Body language. When you land the big interview, remember the employer thinks you've got the necessary tools. It is your opportunity to assure the company that you will solve its needs and that you'll fit into the culture. You only have a few seconds to make a favorable first impression with a warm voice, direct answers, a smile, and good body language. To err in being too formal is preferred over being too casual. Sit erect, feet on the floor, comfortable hand-placement in your lap, and maintain good eye contact.
15. Attitude of gratitude. The best time to schedule an interview is the first earliest available appointment — preferably right after the company opens for business. Why? Interviewers give higher marks to applicants interviewed early in the day.
When you get an interview, a well-written thank you letter will help you stand out in a crowd. Write anyone who helps you. Mail a thank you letter immediately after each interview so that the employer hears from you the next business day. Mention a specific topic from the interview and include a bonafide compliment for the company. Reiterate the benefits of hiring you. Thank the interviewer for her or his consideration. Prevent buyer's remorse by reassuring the reader you will provide the necessary results the company expects.
If you have not heard from the employer, it is businesslike to make a follow-up telephone call in five business days. Your odds will be enhanced once the company has had five positive contacts or interactions with you.
Conclusion
Being unemployed is not easy, but as long as you make an effort to stay productive and keep open to new opportunities, you will be fine – you might even come out stronger.
The moral: Layoffs are really stepping stones as opportunities for personal and professional growth.
From the Coach's Corner, to improve your selling ability to employers, here's related reading:
"Fall seven times, stand up eight."
-Japanese Proverb
 __________
Author Terry Corbell has written innumerable online business-enhancement articles, and is a business-performance consultant and profit professional. Click here to see his management services. For a complimentary chat about your business situation or to schedule him as a speaker, consultant or author, please contact Terry.
Photo courtesy of imagerymajestic at www.freedigitalphotos.net