Marketing segmentation is a strategy that enables you to divide a broad target into subsets of businesses, consumers and voters – based on their common interests.
Once you know their common interests, chances are you can design and implement the right strategies.
Whether you're in business or politics — if you don't have a mega budget for marketing and research — take heart. There are easy, affordable ways to use market segmentation targeting the right persons — using radio.
With radio, you can reach your audience anywhere — at home, at play, at work and in their cars.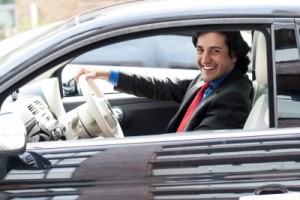 For my money, the best approach is to target civic-minded voters using traditional advertising channels. Why? I recommend reaching customers who care about their communities.
Radio and television can help you deliver a personalized message to tap into emotions of such people locally. Of the two, radio is less expensive and more effective in a more personal fashion.
But that doesn't necessarily mean putting all your commercials on talk radio.
Two 2015 studies by Nielsen show the impact of radio. Nielsen is a media research company – including the listening habits for radio stations and viewing habits for television stations.
Personally, I have great respect for Nielsen's integrity. In 2010, I wrote that the firm admitted significant errors in its Web research. Nielsen's admission really impressed me.
These days, the company studies consumer habits and trends worldwide – in more than 100 nations and the company still provides authoritative information.
"Reaching 93 percent of all U.S. adults every week and playing a leading role in consumers' purchasing decisions, radio has the ability to positively impact campaign results," says Carol Edwards, senior vice president for media analytics at Nielsen.
She made the statement when the company reported "Radio's Returns Have Advertisers across Categories Tuning In."
Nielsen reported radio advertising is especially effective in four retail categories: Department stores, home improvement stores, mass merchandisers and quick-service restaurants.
"Reaching 93 percent of all U.S. adults every week and playing a leading role in consumers' purchasing decisions, radio has the ability to positively impact campaign results."
That makes sense. (Disclosure: I'm a big believer in the power of radio — where I started my career and decades later I'm launching my own radio show in Seattle.)
Lest I forget to mention it, your stations' sales reps can provide you with credible data about radio audiences.
Impact on voters
A second study, "Morning Commute: Reaching Voters with More Than Just Talk Radio," explained how radio can be effective in election campaigns by targeting voters.
Different radio formats can be used to attract different voter types. Nielsen used voter registration and other data from Experian Simmons.
The company divided Republicans into three categories: Mild, Uninvolved and Ultra Conservative.
It also determined three categories of Democrats: Conservative, Left Out and Super Democrats.
Nielsen shows the choice of radio format is important, as its following graphic illustrates.
But Nielsen says the following graphic shows the value in selecting the top stations.
So, while it's great to get an interview with talk show hosts, it's even more productive for political consultants, their agencies and politicians to buy radio advertising as Nielsen illustrates.
From the Coach's Corner, here are more marketing strategies:
For Top Sales, 5 Rules for Targeting the Right Prospects — If you target the right prospects, you'll save time and money and increase your revenue. There are five rules to follow. They're developed for B2B but work for B2C, too.
5 Tips If You Think You Have to Rebrand Your Business — Evolution is possible in different ways whether you need to expand or redefine your business. No matter what you're considering, it's a serious decision. Any mistakes in assumptions are critical.
Do Celebrity Testimonials Really Boost Sales? — Celebrity testimonials have been common throughout marketing history. Some testimonials, work, but some don't. Here's why; plus an infographic on the successes and failures of celebrity endorsements.
A Marketing Strategy That Best Defends Your Company — What do I mean by the phrase, "A marketing strategy that best defends your company"? Protecting your assets with the right marketing strategy results in the shielding and enhancing of your brand, as well as protecting your customer base.
Companies Profit Most by Investing in Customer Engagement — Better business performance results when CEOs show leadership in providing the best-possible customer experience. That's confirmed in a global study.
"Good advertising does not just circulate information. It penetrates the public mind with desires and belief."
-Leo Burnett
__________
Author Terry Corbell has written innumerable online business-enhancement articles, and is a business-performance consultant and profit professional. Click here to see his management services. For a complimentary chat about your business situation or to schedule him as a speaker, consultant or author, please

contact Terry

.




Photo courtesy stockimages at www.freedigitalphotos.net


If used well, social media is an excellent tool to accomplish two goals – connecting with your existing customers and attracting fans for new business.
Celebrities, politicians and businesses, of course, use social media to engage their fans.
It's worth noting that social media should be synergized with other elements in your marketing approach.
Here are eight basics to remember:
1. Analyze the best social media for you to create accounts
So first you must know your target audience. What are their habits and preferences? What social media do they tend to use?
If you want to reach professionals, LinkedIn is a must for both B2B and B2C. That's true whether you want to connect with small businesspeople or folks at big firms. Facebook is the general medium to use for reaching typical B2C.
You can create a business page but the costs might exceed your budget if you boost posts with advertising. Photo-based Web sites – Instagram or Pinterest – will help you show images to engage prospects in a fun way.
Of the two, it might best and there are several ways to use Instagram for revenue. Twitter is ideal for all types of businesses. It's perfect if you want to publicize the different aspects of your customer service.
2. Make sure your branding is up-to-date
Tap into the emotions of your customers and prospects. Create an emotional need – a desire for them to buy.
Have a great slogan, logo and value proposition. Then, you can update people with a buzz about your new products and promotions and LTOs – limited time offers. Know that Internet shoppers demand the 3 Cs – channels, choices and convenience.
3. For repeat business, offer incentives
Think about how much it costs you to acquire a new customer via advertising. In many cases, it can cost $300 or more in major markets. So, you'll want each customer to become loyal and buy from you repeatedly.
Do your math to make certain you're profitable if you devise coupons, deals, discounts and specials – because most good customers want to be valued and appreciated.
4. Use social media for each of your promotions
Frequently offer your products and services – like in a restaurant menu, differentiate each time so customers will be inclined to sample all your offerings. Don't forget your value propositions.
5. Don't be predictable and boring
Like a bricks-and-mortar store frequently changes its window displays, use all your social-media options to create variety and excitement. For a unique shopping experience, that means using images, videos, contests, and links to fun/informative articles and blogs.
6. For e-commerce, insert a good shopping cart
Most customers will consider buying for five reasons: What they think of you, the image of your customer, the product or service utility, price and convenience.
So make it easy and convenient to shop.
If you like using Facebook, you can add an online store to your business page so they don't have the inconvenience of going to another site. Price your products so you can offer free shipping.
7. Strategize with a mobile Web site
Increasingly, people are shopping with their smartphones and tablets. So make sure you have a great mobile site to accommodate them.
8. Accommodate hashtag users
With the exception of Facebook (visual content works on Facebook, but hashtags don't) hashtags are an excellent tool to help customers and prospects to find you.
For each of your products or benefits, include a hashtag. For example, if you provide free shipping, insert a hashtag (#FreeShipping).
From the Coach's Corner, here are additional relevant strategies:
Why it's Never Too Early to Plan for Q4 E-commerce — Get ready ASAP for this year's Q4 online sales. It's never too early. Why? A study of e-commerce discloses some secrets you might need to know.
Trending: How Merchants Increase Profits in Q4 Holiday Sales — As consumers continue to start earlier and earlier to shop for their holiday giving, merchants are honing their marketing strategies. Their tools include advertising, brand protection, strategic pricing, staging events, and using traditional media and digital.
Marketing Tips to Run Your Online Business for Higher Profit — E-commerce has made it possible for entrepreneurs to get a fast return on their investments with higher profits. Here's how they do it.
14 Tips to Profit from Online Customer Reviews — For competitiveness and profits, businesses can't afford to ignore the potential of online reviews. They're a factor in revolutionizing commerce.
5 Business Tips to Avoid Problems with an EMV System — To make it tougher for consumers to commit credit card fraud and to make it easy for businesses to avoid charge-back liability, credit card companies are issuing EMV cards.
Plagued by Chargebacks? 5 Ways to Fight Back — Increasingly, merchants are being victimized by chargebacks in illicit of behavior credit-cardholders. To avert being victimized by such fraud, here are five key steps.
"You can't do it unless you can imagine it."
-George Lucas
__________
Author Terry Corbell has written innumerable online business-enhancement articles, and is a business-performance consultant and profit professional. Click here to see his management services. For a complimentary chat about your business situation or to schedule him as a speaker, consultant or author, please

contact Terry

.




Photo courtesy stock images at www.freedigitalphotos.net


Five personality traits have been identified as keys to overcoming stress and achieving goals academically, professionally and in personal relationships. That includes having a successful marriage.
The personality traits were identified in a 2015 study. More than 3,000 people took one of the company's tests.
PsychTests reveals the five personality traits – when developed and nurtured – yield important benefits.
The five traits:
Emotional stability
Extroversion
Openness
Agreeableness
Conscientiousness
"These attributes have been linked to academic and professional success, the ability to cope with stress, and even happier marriages," says Dr. Ilona Jerabek, president of PsychTests.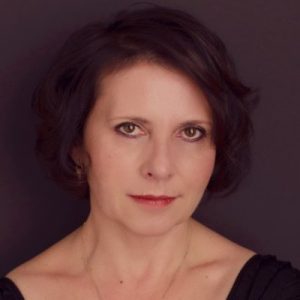 Dr. Jerabeck

"So working on developing these traits is really worth the effort. In general, those who score high on the Big Five traits fare much better in life than those who score low," she adds.
On the other hand, people with the opposite traits are less likely to have successful academic studies, careers, marriages and the ability to cope with stress.
People who have such negative traits are disagreeable, neurotic, introverted, careless and narrow-minded.
Key findings regarding the five positive traits:
83 percent thrive under stress and in high-pressure situations (compared to 5 percent of those who score low on the five traits).
98 percent consider themselves easy to get along with (compared to 30 percent of those who score low).
78 percent are considered popular in their social group (compared to 5 percent of those who score low).
93 percent have a wide variety of friends from different cultures and ethnic groups (compared to 60 percent of those who score low).
88 percent adapt well to change in general, whether at work or in their personal life (compared to 11 percent of those who score low).
65 percent are satisfied with their job (compared to 16 percent of those who score low).
75 percent have been rated as a top performer at work (compared to 22 percent of those who score low).
Of the goals they've set, 81 percent have achieved most, if not all of them (compared to 5 percent of those who score low; in fact, 37 percent of the low group actually don't set any goals for themselves).
Findings regarding negative traits:
73 percent of those who score low on the five traits experience negative emotions like sadness, guilt, shame or anxiety on a weekly basis (compared to 3 percent of those who score high).
33 percent of those who score low find themselves in serious conflict situations on a weekly basis (compared to 6 percent of those who score high).
36 percent of those who score low have sought the help of a therapist in the last year. Another 14 percent are thinking about attending a therapy session (compared to 6 percent and 5 percent respectively for those who score high).
34 percent of those who score low lack tact and have a tendency to offend others, either through their words or actions (compared to 2 percent of those who score high).
The research also reveals interesting gender differences. Men outscored women on emotional stability (score of 58 vs. 53, on a scale from 0 to 100) and Openness (score of 70 vs. 68).
Women outscored men on agreeableness (score of 69 vs. 67). No significant gender differences were found for extroversion and conscientiousness.
In terms of age differences, older age groups consistently outscored younger age groups on every trait aside from extroversion, which revealed no statistically significant differences.
Even though the research showed extroverts did slightly better, introverts need not worry.
"Contrary to popular belief, an introvert can have very good social skills, just as there are extroverts with poor social skills," she explains.
"Extroverts enjoy the benefits of a strong social support system; they have people to turn to in times of need, and tend to be better networkers," she says.
"As for introverts, their ability to turn their attention inward and immerse themselves in the world of thoughts and emotions boosts their creativity and allows them to process information in order to make well-informed decisions," concludes Dr. Jerabek.
My sense is that the Dr. Jerabek's research serves as a caution to both employers and employees. Increasingly, employers need to hire people for soft skills — the ability to get along with peers and managers.
Employees need to heed this information for career and personal success.
In my experience, if you tend to have the negative traits, you can start improving by learning how to keep an open mind. One of the quickest ways is to practice The Principle of Contrary Action.
Keep a mental note of all your activities even the mundane. Every time you do something do it differently. Try different routes to the grocery store or gym. Eventually, you learn to keep an open mind.
From the Coach's Corner, here are related personality tips:
Career Tips: 5 Morning Habits of Winning Entrepreneurs — The key is to manage the highs and lows synonymous with a dynamic roller-coaster ride. You must stay on an even keel, despite all the negative surprises. Develop habits that make certain your attitude is contagious – an attitude worth catching — to prepare for daily success.
Checklist to Build Self Confidence for Career Success — Everybody occasionally struggles with self confidence. But some people have continuing low self esteem. Their lack of confidence serves as a big obstacle.
Discouraged from Low Pay? Perhaps it's Your Cynicism — Cynics – people with a distrustful nature and who appear to be selfish – earn less money than their co-workers, according to a study involving three large research projects in Europe and the U.S.
Your Career: Fair Is Not an Adult Word at the Office — If you think your co-workers will be as thoughtful as your friends in your personal life, you might want to think again. And if you're a highly productive employee but you've been laid off after several years of service, you've experienced the same phenomenon. That stems from a lack of reciprocity and fairness among adults at work.
Make More Friends at the Office with 6 Etiquette Tips — In many companies, good etiquette is nonexistent and office co-workers fail to make friends of one another. Lack of trust and turmoil is seemingly evident everywhere. You don't have to like everyone, but it's best to be respectful, and assertive versus aggressive. That makes for good office relationships.
5 Personality Traits Why Managers Are Promoted into Leadership — In selecting candidates for leadership, the risks can be great for both the company and managers in lost time, effort and money. So when deciding which of their corporate managers should be promoted into a leadership positions, naturally, companies don't want any surprises.
"Personality is an unbroken series of successful gestures."
-F. Scott Fitzgerald
__________
Author Terry Corbell has written innumerable online business-enhancement articles, and is a business-performance consultant and profit professional. Click here to see his management services. For a complimentary chat about your business situation or to schedule him as a speaker, consultant or author, please contact Terry.