There are striking similarities between Bing and Google.
Sites for top brands rank the highest and No. 1 sites are dominant because they have quality content, as well as strong social media signals and backlinks.
Those are the timeless conclusions from a 2013 Searchmetrics study. (Searchmetrics is a top provider of digital marketing software and services.)
Seemingly, the study confirms what I've long maintained — if you rank well on Google, you'll show up well on Bing and Yahoo.
While Google might be No. 1 in market share, my sense is Bing is more accurate than Google and is less politicized. So in ranking high on Google, small brands must work harder in order to profit from cyber strategies. 
For other than top brands, the study reveals only 24.7 percent of Web pages that show on the first page of Bing results also appear on Google's first page.
The study analyzed 10,000 popular keywords and 300,000 Web sites ranked in the top 30 search results on Bing. (See correlation data here.)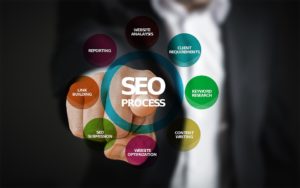 The study's key findings: 
1. Bing and Google give brands special treatment; helping them rank higher in search engine ranking pages (SERPs). Top brands dominate on both search engines. However, Google's algorithm seems to be a little more effective at identifying brands and separating them from non-brands.
"Brands rank in the top positions even if they don't meet certain criteria that non-brand sites have to — or don't meet them to a sufficient extent," says Marcus Tober, CTO and Founder of Searchmetrics.
"For example, brand websites rank in the top positions on Bing and Google despite using keywords in the title or description much less frequently, offering less content on average and having a lower number of internal links. These are things that non-brand sites seemingly have to do more if they want their pages to rank well.
"And both Bing and Google consider it natural for brands to have comparatively more backlinks with the name of the company in the link text alone — what we refer to as 'brand links' — and still not be rated negatively as would happen for non-brand sites." Why isn't the influence of brands clearly defined on Bing as on Google? "
The brand factor seems mainly to affect the very first position in Google's results, whereas for Bing, the first four to six positions show some kind of influence that seems to be caused by the brand factor," says Mr. Tober. "It seems like Bing is less sure about which sites belong to top brands and so deserve special treatment."
For other than top brands, the study reveals only 24.7 percent of Web pages that show on the first page of Bing results also appear on Google's first page.
2. Backlink numbers are closely linked to higher rankings on Bing. While both Bing and Google try to reward pages that have a profile of backlinks that looks natural — not as though it was artificially created by linkbuilding experts — Bing seems less rigorous about this than Google.
"A natural link profile means a site should not simply have a large number of perfectly optimized links that include keywords it wants to rank for in the anchor text. It should have a proportion of 'no follow' links which do not convey ranking benefits on search engines and links that contain neutral 'stopwords' such as 'in', 'and', 'to' in the anchor text — as well as links that are generic words like 'there', 'here' and 'page'," explains Mr. Tober.
But Mr. Tober says the link profiles of high ranking pages on Bing are still significantly dominated by pages with both a higher proportion of links featuring keywords and smaller proportions of no-follow links, as well as fewer links with stop words.
The study shows about 53 percent of the backlinks of Web sites ranked among the top 30 results on Bing contain keywords in the anchor text, which is about 10 percent more than Google). Two percent of backlinks of pages ranked in the top 30 on Bing contain a stop word. While on Google it's 10 percent.
"The number of backlinks seems to be the most relevant metric for Bing, whereas the majority of the other backlink features — such as no-follow links or the presence of stopwords in the anchor text — seem not yet to be as relevant for rankings as they do for Google," says Mr. Tober.
3. Social signals are closely linked to higher rankings. Web sites that rank in the top positions on Bing usually have a large number of social signals according — shares, likes, comments, plus ones and tweets. Plus, the worse the ranking, the lower the number of social signals. But Mr. Tober says correlation is not the same as causation.
"There's a lot of debate in the search industry about whether social signals directly influence rankings or are just closely correlated with rankings – because highly ranked pages will get more traffic and so attract more shares, likes, plus ones etc.," he points out. "On the one hand, the data cannot help us say definitively which is true — but on the other hand, social signals are an important user quality signal which you would very likely expect to be taken into account by search engines."
4. Quality content is important for search rankings. The quality of content on web pages is an important ranking factor. As with Google, in Bing searches pages with more text are positively correlated with rankings indicating that higher ranking pages have more text.
But on average, pages ranking in the top 30 Bing results feature about 100 more words than URLs ranking in the corresponding positions on Google.
"If we assume that the existence of more text is an indicator of quality, then quality content is linked to higher rankings on Bing as well as Google, according to our study," says Mr. Tober. "On Bing we actually found that this relationship exists up to a limit of around 700 words on average — after this the correlation tended to decrease. So you can't just go on adding text in the hope it will continue to drive a more positive rankings boost."
In Google searches, the higher the number of images on a Web site, the better the ranking in general. For Bing, the correlation of the number of images is much lower. Search engine algorithms also take into account keyword semantics and clusters of keywords related to a topic when presenting search results.
5. Consider vital on-page technical factors. Certain on-page factors tend to have a low correlation because they are present on nearly every page that appears in the top 30 search results on Bing and Google.
"These factors tended to be the very basic on-page factors such as the existence of H1 headings, a keyword in the meta description and site speed," says Mr. Tober. They are almost ever-present and should not be disregarded by SEO teams."
He says the low correlation for these factors does not mean they are not important.
"Fulfilling certain on-page criteria is now not about achieving a favorable ranking; rather, it is the opposite: It is simply negative for the rankings when web pages do not meet these criteria," he asserts. "On-page factors are therefore considered more of a prerequisite for ranking higher in search results pages."
From the Coach's Corner, related Internet tips:
SEO: Strategic Primer for a No.1 Rated Blog — For a popular blog, you must understand the process — important basics in search engine optimization (SEO).  If you've been blogging for awhile, you know success doesn't keep come automatically. SEO is arduous work. You must have a strategic blogging goal. 
Optimize for Bing to Achieve 30% Reach on Internet — Yahoo and Bing are expected to combine for 30 percent market share. If you haven't already, start optimizing your Web site for Bing. Here's how. 
Checklist: 14 Strategies to Rock on Google — Periodic changes in Google's search criteria and algorithms have indeed hurt many Web sites. But it's possible to bullet-proof your site's prominence on Google by taking 14 precautions, which is worth your time and energy.
"The Internet is becoming the town square for the global village of tomorrow."
-Bill Gates
__________
Author Terry Corbell has written innumerable online business-enhancement articles, and is a business-performance consultant and profit professional.

Click here to see his management services

. For a complimentary chat about your business situation or to schedule him as a speaker, consultant or author, please

contact Terry

.


Major players Internet players — such as Bing, Yahoo, Facebook and Google — continue to innovate to disrupt the progress of each other.
As a marketer or businessperson, are you positioned to capitalize? Consider:
Google
Because it's the longtime mega search-engine leader, let's consider Google first. Depending on which research firm you prefer, Google has about a 66 percent search market share. So whatever innovations it makes, it's important.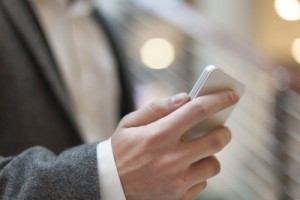 Google has made major changes in how it ranks search results probably because it's been under siege — manipulated by certain Web sites it lists. Google detailed its reasoning for best Web site rankings.
The vaunted Google algorithms – its tools that determine how it ranks Web sites – have been fine-tuned to reward publishers of original content, especially in-depth thought leadership. Here's a strategic primer for a No.1 rated blog.
Google says it involves about 12 percent of search queries. That might not sound like a lot, but 12 percent of more than 190 million bloggers in search queries is meaningful.
Google also considers search engine optimization practices.
You might recall numerous recent news stories: JC Penney, for example. The 2010 $17.8 billion retailer was chastised for dubious Internet practices. The retailer denied it approved spam-like behavior by its search-engine optimization company, SearchDex. But right after the story broke, SearchDex was fired.
Indeed, it must have been an eye-opener to Google to be labeled as the "tropical paradise for spammers and marketers" by a U.C. Berkeley scholar, Vivek Wadhwa. Hence, its algorithms upgrade.
Another search development: The Google Chrome Web browser now permits sites to prevent other sites from appearing in their results. (Its competitor, Blekko, does the same.) Google continues to prevent Web sites that have little or no unique value to dominate in search results.
Google is to be commended for dealing with a crisis confronting its quality of relevant search and its image, and placing a premium on frequent, strong informative content.)
Bing – social search
Bing grew to a 16-percent market share in February 2011, but has stayed in that position. It's created new buzz by adding Facebook "likes" that allows Internet users to see the results that their friends like.
Here's how it works: Pictures of your friends appear when you search after you connect with Bing with your Facebook account. You can disable it easily if you choose.
The Bing-Facebook partnership is unique and it affects word-mouth-marketing – as their users — businesspeople and consumers make buying decisions. This helps to make marketing fun.
It's also a reminder that content, search-engine optimization and social media should be synergized and orchestrated in your overall marketing:
Monitoring Internet-user preferences
Interacting with them to maximize your opportunities
Continually measuring results
Fine-tuning your approach
What else is important about creating buzz with social media? Marketers, senior managers, business owners, and consultants crave it for revenue. Career-minded individuals engaged in self-promotion also want it. Another term for buzz is the "salesperson effect."
Now we know how ideas are spread, what messages go viral on social media, and how to predict it from UCLA psychologists who explained what triggers people to share on social media.
With Bing and Yahoo's advertising partnership in which the latter uses Bing's search technology, the Bing-Yahoo online search partnership amounts to a 30 percent market of Internet search. If you haven't already, here's how to optimize for Bing.
Yahoo
Yahoo has been trying, but hasn't been able to move the needle. Once the big dog among search engines, it's suffered from bad senior management. You say could not seriously discuss leadership and former CEO Carol Bartz in the same sentence.
But Yahoo has since experienced success in its business and management. Despite the hysteria over Yahoo CEO Marissa Mayer's telecommuting ban, her decision is a positive example for other companies needing a turnaround. Yahoo's telecommuting ban is a model for struggling companies.
During the 2012 presidential campaign, Yahoo showed good management judgment in firing its biased news manager.
So don't be surprised if Yahoo can figure out how to move the needle. Meantime, you can still capitalize on Yahoo and the fierce competition among the search giants, which means good things for businesses and consumers. So stay current.
From the Coach's Corner, here are editor's picks for recommended reading:
Tech Drama: How Microsoft-Yahoo Can Beat Google — Here are the critical factors that will determine whether the proposed Microsoft-Yahoo merger will succeed vs. Google.
Enterprise Software: Google-Microsoft Battle Turns White Hot — Google has blatantly thrown down the gauntlet. The enterprise-software war is raging as Google has declared war on Microsoft. Both tech giants want your business.
Marketing – Why Visual Content Works on Facebook, but Hashtags Don't — Ninety-eight percent of top brands have a Facebook fan page, but Facebook's hashtags don't enhance engagement with consumers.
"Competition is the keen cutting edge of business, always shaving away at costs."
-Henry Ford 
 __________
Author Terry Corbell has written innumerable online business-enhancement articles, and is also a business-performance consultant and profit professional. Click here to see his management services. For a complimentary chat about your business situation or to schedule him as a speaker, consultant or author, please contact Terry.
Photo courtesy of adamr at www.freedigitalphotos.net


June 7, 2010
At the Worldwide Developers Conference in San Francisco, Apple CEO Steve Jobs' keynote speech introducing the iPhone's facelift was big news. The buzz leading up to the rollout was deafening. Any time Mr. Jobs makes a presentation, it's exciting for Apple aficionados.
The big news was supposed to be all about Apple when Mr. Jobs unveiled the new-look iPhone 4. With 16GB and 32GB capacities, it's priced at $199 and $299, respectively. It's 25 percent slimmer than its predecessor. It has twice the picture resolution, and has a computing brain with video-chat function. It will be sold in 88 nations.
As expected, Google is the iPhone's default search engine. But wait, here's some surprising news – a big secondary angle is that Bing is a search option on the iPhone. Now we know why we've heard rumblings in recent weeks about meetings between Apple and Microsoft.
"…Bing will be included as one of the search engine choices within Safari on iPhone, iPad, iPod Touch and within the Safari browser on the Mac and PC," announced Yusuf Mehdi, senior vice president at Microsoft, in a blog according to CNET.
"Needless to say, we are excited that Bing will be included as an option in Safari because it will make it easier for you to search and get the benefits of Bing," he added.
"In addition, we are continuing to improve our existing Bing mobile application for iPhone which makes it easy to search, map, and find commerce and movie times," Mr. Mehdi said. "We will have a new release with even more great features very soon. For those of you that have not already tried it, you can find it in the App Store today."
Microsoft's track record in partnerships is really terrific. Indeed, in its first year, Bing also scored by being the search engine for Facebook and Verizon phones.
And I'm not certain it's getting full credit for its successes. Depending on the research firm, Bing is credited with a 10 to 11 percent market share. (But based on this Web site's visitor's data, Bing's share appears to be at least 50 percent higher.)
It's also worth noting Google has been tinkering with it home page appearance, including offering an option to change the background. To use football-announcing vernacular, "Is Google hearing Bing's footsteps?"
From the start, Bing has been offering colorful, informative schemes. For my SEO taste, Bing has a more objective search process compared to Google's quirky approach. And I love the Bing mouse-over option on the news videos.
Frankly, I don't get it when I've read bloggers' posts about Microsoft having a so-so year. The company has had a stellar year in forming partnerships. That's an excellent lesson for any company.
So regarding Bing's progress, as I used to say as a young rock 'n' roll DJ working my way through college, "The hits just keep on comin'."
From the Coach's Corner, here's more on the new iPhone.
April 25, 2010
There seems to be a misconception that recent upgrades on Facebook imply an intensified competition with Google. Well, yes and no.
On three occasions since Christmas Eve, 2009, Facebook has outdrawn Google in U.S. visitors. And Google now counts social media in ranking Web sites, but ostensibly tends to disregard the importance of Facebook.
Facebook made some big news when it unveiled details about its new "Like" button.  What you should know about Facebook's changes – CNN.com was a very popular topic on the Web.
So, in defensive football parlance, Google is probably hearing Facebook's footsteps. At the same time, however, Google is also hearing Bing's footsteps. Bing provides search for Facebook, which means its capitalizing on Facebook's success. And, of course, the effect of the Bing-Yahoo advertising-search partnership will soon be obvious. My sense is that Yahoo is already doing better in search.
So what is Google doing? It continues to evolve, too.
Google is already tweaking its Google Places, which it launched in the Q4 2009. Google Places inserts listings for companies that Google lists also in local searches.
The features include:
Companies can display the territories they serve in their service areas.
With advertising tags for which Google charges $25 per month, companies can be spotlighted on Google Maps and Google.com. Their applications include pictures and coupons.
Depending where you are based, Google provides free photo shoots of business interiors. If you wish, you can also add your own pictures.
From Google Places Dashboard, you can get customized QR codes, which direct customers to your place page. Prospects can use their smartphones to scan the codes, which can be inserted on your marketing collateral.
The search engine's Favorite Places program is forwarding window decals that have codes to about 50,000 U.S. companies.
With Google Places, you will be able to learn from where customers are coming and who they are.
There are restrictions, for example, companies must indicate a mailing address and only one listing for each address.
Huh? Yes, all of these developments are true. Check them out for yourself.
Whatever your online marketing and search-engine preferences, such competition is exciting and provides more options for businesspeople and consumers.
From the Coach's Corner, there are Google restrictions. Here are the Google provisos.
April 10, 2010 –
Internet usage continues to grow in 2010 – by 7.6 percent in March – but at a much slower pace than reported during the same period a year ago, according to a published report.
Website Magazine reports that recent comScore research indicates Americans increasingly used the Internet last month but not at the torrid rate of increase during the same period a year ago.
Google's market share declined from 65.5 percent to 65.1 percent. Yahoo's share increased by .01 percent to 16.9 percent. Bing moved up from 11.5 to 11.7 percent.
Here is the Internet usage-growth by reporting period:
March, 2010 – 7.6 percent
February, 2010 – 10.4 percent
January, 2010 – 12.4 percent
December, 2009 – 16.5 percent
September, 2009 – 17.3 percent
June, 2009- 21.8 percent
March, 2009 – 33.1 percent
Obviously, it's hard to sustain double digit growth indefinitely. And it's way too early to conclude that the Internet has reached its saturation point like mature companies and sectors will do over time.
From the Coach's Corner, also from Website Magazine: Weekend Warrior Websites You Can Build This Weekend.
March 16, 2010 –
The Internet world has been buzzing after Facebook enjoyed more visits than Google in the U.S. during the second week of March, according to the research company, Hitwise. This is ostensibly the third time Facebook has beaten Google as the No. 1 engaged Web site since Christmas Eve, 2009.
Facebook is credited by Hitwise with 7.07 market share percent compared to Google's 7.03 percent.
A competing research firm, comScore, reports Facebook's share was helped by its 10 percent growth rate – from 395 million visits January to 436 million visits in February.
The Internet's intrigue is exciting. Three years ago MySpace was the No. 1 Web when Google took over. And for most of 2009, Twitter seemed to be the recipient of most of the online buzz.
Now, it's Facebook because it makes it easy to share content and information, and it's becoming a first destination site for users.
Most importantly is the implication that Facebook will ultimately help Bing in its competition with Google. Bing handles search for Facebook. This is another indication of Microsoft's brilliance in forming strategic alliances.
Meantime, Hitwise differs by about 25 percent from other research companies, comScore and Nielsen, in estimating Bing's performance. Hitwise only pegged Bing at 9.7 percent market share in search.
For example, in February, Bing continued to accelerate its growth according to Nielsen. The Nielsen press release states Bing's market share is 12.5 percent. That's a 15 percent jump since January. Nielsen also reports Google lost market share for two consecutive months – from 67.3 percent in December to 66.3 percent in January to 65.2 percent in February.
Nielsen also says Yahoo has dropped to 14.1 percent. This might represent a red flag for Bing if it is only taking market share from Yahoo. Bing needs to demonstrate success against Google. That's because Bing and Yahoo will soon join forces in their 10-year deal with Bing being responsible for search and Yahoo handling the advertising.
So, it's hard to say at this point whether the bloom is falling off Google's rose. Other than death and taxes, nothing is ever certain but change.
From the Coach's Corner, here's the latest Nielsen press release: