Updated May 3, 2018 –


Regarding the Trump Administration's efforts to reset the balance of trade with China to further create jobs, the jury is still out.
But there's significant progress. The president's policies have lowered the unemployment rate to 4.1 percent. Today, it was reported that April hiring jumped 20 percent compared to 2017, according a report by LinkedIn.
Reshoring is underway. Forty percent of manufacturers have moved their operations back to America from China and India, according to a 2012 study  sponsored by the Council of Supply Chain Management Professionals.
For manufacturing jobs to return to America, the salient question: Will federal, state and local governments change public policy to take advantage of economic developments in China?
With China's gross domestic product dropping sharply, reportedly to 7.5 percent, vehicle sales down 1.3 percent, labor shortages, and the second-largest economy experiencing a real estate bubble with lower sales prices – it would appear China's economic problems are worse than expected.
Plus, a study by a world-class consulting firm offers hope to regions in the United States beleaguered by high unemployment – the firm predicts labor issues in China mean U.S. firms will be less inclined to offshore jobs.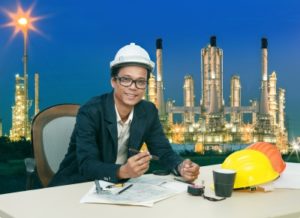 As some U.S. states develop reputations as low-cost manufacturing centers and China's wages increase, offshoring of jobs was expected to decline by 2016, according to an international consulting firm. That's the essence of a 2011 study by The Boston Consulting Group (BCG).
The firm's report: "Made in the USA, Again: Manufacturing Is Expected to Return to America as China's Rising Labor Costs Erase Most Savings from Offshoring."
As usual, BCG offers enlightening insights.
"With Chinese wages rising at about 17 percent per year and the value of the yuan continuing to increase, the gap between U.S. and Chinese wages is narrowing rapidly," said the firm's press release. "Meanwhile, flexible work rules and a host of government incentives are making many states—including Mississippi, South Carolina, and Alabama—increasingly competitive as low-cost bases for supplying the U.S. market."
That's thanks to a labor-shortage issue.
"All over China, wages are climbing at 15 to 20 percent a year because of the supply-and-demand imbalance for skilled labor," said Harold L. Sirkin, a BCG senior partner. "We expect net labor costs for manufacturing in China and the U.S. to converge by around 2015. As a result of the changing economics, you're going to see a lot more products 'Made in the USA' in the next five years."
It's a complex issue, but BCG further explained the rationale.
"After adjustments are made to account for American workers' relatively higher productivity, wage rates in Chinese cities such as Shanghai and Tianjin are expected to be about only 30 percent cheaper than rates in low-cost U.S. states," stated the press release. "And since wage rates account for 20 to 30 percent of a product's total cost, manufacturing in China will be only 10 to 15 percent cheaper than in the U.S.—even before inventory and shipping costs are considered."
Cost advantages in China will lessen
"Products that require less labor and are churned out in modest volumes, such as household appliances and construction equipment, are most likely to shift to U.S. production," according to BCG's Web site. "Goods that are labor-intensive and produced in high volumes, such as textiles, apparel, and TVs, will likely continue to be made overseas."
Sirkin, who authored "GLOBALITY: Competing with Everyone from Everywhere for Everything," advised U.S companies to examine all the labor costs.
"They're increasingly likely to get a good wage deal and substantial incentives in the U.S., so the cost advantage of China might not be large enough to bother—and that's before taking into account the added expense, time, and complexity of logistics," said Sirkin.
BCG said the reversal has started.
"Caterpillar Inc., for example, announced last year the expansion of its U.S. operations with the construction of a new 600,000-square-foot hydraulic excavator manufacturing facility in Victoria, Texas," the press statement indicated. "Once fully operational, the plant is expected to employ more than 500 people and will triple the company's U.S.-based excavator capacity."
Caterpillar acknowledged why.
"Victoria's proximity to our supply base, access to ports and other transportation, as well as the positive business climate in Texas made this the ideal site for this project," said Gary Stampanato, a Caterpillar vice president.
Two other companies change course
"NCR Corp. announced in late 2009 that it was bringing back production of its ATMs to Columbus, Georgia, in order to decrease the time to market, increase internal collaboration, and lower operating costs," said the consulting firm. "And toy manufacturer Wham-O Inc. last year returned 50 percent of its Frisbee production and its Hula Hoop production from China and Mexico to the U.S."
U.S. unions, of course, have been an obstacle.
"Workers and unions are more willing to accept concessions to bring jobs back to the U.S.," noted Michael Zinser, a BCG partner who leads the firm's manufacturing work in the Americas. "Support from state and local governments can tip the balance."
Mr. Zinser said U.S. executives need to look a bigger wage-cost picture.
"If you're just comparing average wages in China against those in the United States, you're looking at the problem in the wrong way," Zinser cautioned. "Average wages don't reflect the real decisions that companies have to make. Averages are historical and based on the country as a whole, not on where you would go today."
Another factor is labor shortage.
"In the U.S., we have highly skilled workers in many of our lower-cost states. By contrast, in the lower-cost regions in China it's actually very hard to find the skilled workers you need to run an effective plant," added Doug Hohner, another BCG partner who focuses on manufacturing.
China will continue as a major player in manufacturing U.S. products, but Mr. Hohner offers these forecasts:
First, investments to supply the huge domestic market in that nation will continue.
Second, in the absence of trade barriers that prevent offshoring, Western Europe will continue to rely on China's relatively lower labor rates since the region lacks the flexibility in wages and benefits that the U.S. enjoys.
Third, even though other low-cost countries—such as Vietnam, Thailand, and Indonesia—will benefit from companies seeking wage rates that are lower than China's, only a portion of the demand for manufacturing will shift from China. Smaller low-cost countries simply lack the supply chain, infrastructure, and labor skills to absorb all of it.
Public policy
My sense is the big question is whether government will start doing the right thing in public policy? Oops, that goes for unions, too, and the ostensible political motivations of the National Labor Relations Board (NLRB).
"I don't make jokes. I just watch the government and report the facts."




-Will Rogers
A brouhaha comes to mind – those issues over Boeing launching a manufacturing plant in South Carolina. For years, state government and union political activity gave the aerospace giant no option, but to look for a better locale-alternatives to build the 787 Dreamliner.
You'll recall the disingenuous complaint by the National Labor Relations Board against Boeing. It took months to settle.
So we don't forget, here was the issue:
An editorial, "The right way to win Boeing jobs for Washington state" in a Tacoma, WA newspaper, The News Tribune, made a salient comment: "The NLRB complaint – which alleges that Boeing retaliated against its workers for striking when it choose to expand in South Carolina rather than Washington – appears to be little more than an attempt to assuage battered union interests."
In a similar editorial, "NLRB complaint against Boeing needs critical look," The Seattle Times cited President Obama's rhetoric about generating jobs.
"Really a president does not create manufacturing jobs. He creates policies that may encourage companies to create jobs — companies like Boeing, which has now had the creation of 1,000 jobs in South Carolina second-guessed by Obama's National Labor Relations Board," wrote the editorial writers.
"In its complaint, the NLRB is attempting to reverse a U.S. investment by the nation's No. 1 exporter 17 months after the company decided to make it — after the money has been spent, after the equipment is set up and after 1,000 workers have been hired. In South Carolina, assembly of the first 787 is scheduled to begin this summer. For the government to demand now that the company move everything to another state shows no sense of practical reality," the newspaper asserted.
Let's hope the trends remain positive and BCG was right. But more than political rhetoric, we need competence in government. If the right public policies are implemented, political and economic liberties will improve for everyone – not just the unions' leadership.
From the Coach's Corner, here are more Biz Coach thoughts on job creation:
Artificial Intelligence: U.S. Lags Behind in Educating Students – Study — America's educators rank just ninth among all nations in terms of preparing students for the real world of automation, according to a study released by a research group associated with The Economist magazine. Here are some solutions.
Both Democrats and Republicans Endanger U.S. Economy — Have we not learned any lessons from the horrors of the Great Recession from a decade ago? Apparently not.
Earnings Are Important, But Psychology and Reforms Matter — Much has been written about the growth of the stock market and U.S. economy. Three percent growth has returned in the gross domestic product. Tech has played a role. But a red flag has emerged as an obstacle.
How Bad Policy and Journalists Hinder Economic Prosperity — The nation's economy will continue its strong growth if we capitalize on lessons from the common-sense economic-growth policies of two late presidents.
"I don't make jokes. I just watch the government and report the facts."

-Will Rogers
__________
Author Terry Corbell has written innumerable online business-enhancement articles, and is a business-performance consultant and profit professional. 

Click here to see his management services

. For a complimentary chat about your business situation or to schedule him as a speaker, consultant or author, please 

contact Terry

. 




Image courtesy khunas at www.freedigitalphotos.net


In news coverage about the airline industry, there are countless worldwide news reports about the plight of most airlines suffering from high fuel costs.
So, it's about airline jobs, and commerce – enhanced aviation service for businesspeople and consumers — as fuel expenses constitute as much as 30 percent of an airline's operational costs.
But an aviation biofuel industry has taken hold in the Pacific Northwest, thanks to a  partnership called Sustainable Aviation Fuels Northwest (SAFN), which produced results from a 10-month study in May, 2011. In effect, the report is a SWOT analysis for developing public policy and biofuels for the airline industry.
The study's partners: Boeing (NYSE: BA), Alaska Airlines (NYSE: ALK), Portland International Airport, Seattle-Tacoma International Airport, Spokane International Airport and Washington State University.
"It is critical to the future of aviation that we develop a sustainable supply of aviation biofuels," said Boeing Commercial Airplanes President and CEO Jim Albaugh. "Airlines are particularly vulnerable to oil price volatility, and the aviation community mst address this issue to maintain economic growth and further mitigate the environmental impacts of our industry."
How will it be possible?
"The Pacific Northwest has the diverse feedstocks, fuel-delivery infrastructure and political will needed to create a viable biofuels industry capable of reducing greenhouse gases and meeting the future fuel demands of the aviation industry," states the SAFN's press release . "Creating an aviation biofuels industry, however, will depend upon securing early government policy support to prioritize the aviation industry in U.S. biofuel development."
SAFN indicates a biofuels industry for aviation is the next logical step, and explains how it can be accomplished.
"To make a sustainable biofuels industry a reality, the study outlines an integrated approach recommending the use of many diverse feedstock and technology pathways, including oilseeds, forest residues, solid waste and algae," according the SAFN press statement." In addition, the study outlines the long-term importance of securing aviation biofuels as a top government priority and using the aviation industry to drive growth in domestic production."
The SAFN study encompassed the full gamut from biomass production to airline usage.
"However, as with any new energy supply, political support at the state and federal level is critical in the early stages of development," cautioned the press release. "While the study does not advocate for permanent government support, it recognizes that focused public investments and parity with other biofuels programs will be needed to place the industry on an economically competitive basis."
Participating airports
Port of Portland is one of the three Northwest airports that are participating in SAFN.
"The Northwest is uniquely positioned to serve as a blueprint for developing a U.S.-based, sustainable aviation biofuels industry," said Steve Schreiber, Port of Portland aviation director.
The Port of Seattle says biofuels for aviation are an environmental solution.
"Airports have been leaders for years in finding ways to reduce their environmental footprint, from clean fuel sources for taxis and shuttles to electrification of ground equipment and pre-conditioned air, but in order to take the next big step we have to address emissions from aircraft," said Bill Bryant, Port of Seattle commission president.
"We can't get there without biofuels. It not only will help the sustainability of the Northwest but also the aviation industry," he asserted.
Spokane International Airport says biofuels is important for competitiveness.
"We can no longer base our future on imported petroleum, especially if the United States wants to remain an aviation leader," said Lawrence J. Krauter, chief executive officer, Spokane International Airport. "The SAFN study proves domestic biofuels are feasible and offers an economic opportunity for us to remain competitive as an industry and move toward a sustainable, domestic fuel supply."
Washington State University
Washington State University makes a prediction.
"WSU will combine our world-class biofuel and agricultural researchers along with significant institutional assets to leverage the Northwest's abundance of agricultural and natural resources necessary to create a dynamic new aviation fuels industry," said Dr. John Gardner, vice president for Advancement and External Affairs at Washington State University.
"The long-term payback will be a stateside industry that greatly enhances our traditional economic strengths; from farming and forestry to engineering and aerospace, creating new opportunities and new jobs for the Northwest," added Dr. Gardner.
SAFN originated in 2010 with more than 40 partners.
From the Coach's Corner, here are articles related to the airline industry:
Lessons for Struggling Businesses from American Airlines — Labor strife, high expenses, bankruptcy and now a merger: In a sense, a legendary American company bites the dust. In a bid for sustainability, the American Airlines (AA) $11 billion merger with US Airways makes it the world's largest carrier.
Strategic Planning Lessons: Why United Airlines Was Forced to Merge with Continental — United Airlines (UAL) was forced to merge with Continental Airlines because of anemic strategic planning. It was a $3-billion merger with about 1,200 jets and more than 86,000 workers. Sadly, after eight decades, UAL's logo is history. The Continental logo remains.The merger entailed a mega review of 2,000 policies and procedures.
Boeing, Airbus Rivalry – Lessons in Strategic Planning — It would make a great Hollywood movie. Boeing leads Airbus in the sales war so far in 2014. Boeing has sold 941 aircraft to Airbus' 722. Delivery-wise, Boeing also leads Airbus 461 to 289. However, each has at least an eight-year backlog in delivering jets. Probably to the chagrin of the American company, Airbus has invaded Boeing's home turf – it's assembling 10 percent of its A320s in Alabama. And China is building jets to compete with Boeing and Airbus.
"Where there is an open mind there will always be a frontier."
-Charles F. Kettering
 __________
Author Terry Corbell has written innumerable online business-enhancement articles, and is a business-performance consultant and profit professional. Click here to see his management services. For a complimentary chat about your business situation or to schedule him as a speaker, consultant or author, please contact Terry.


United Airlines (UAL) was forced to merge with Continental Airlines because of anemic strategic planning and poor execution. It was a $3-billion merger with about 1,200 jets and more than 86,000 workers.
Sadly, after eight decades, UAL's logo became history. The Continental logo remains.The merger entailed a mega review of 2,000 policies and procedures.
UAL's loading procedure prevailed — for the fastest-possible boarding time — window passengers seated first, and aisle passengers seated last.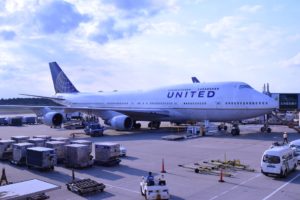 Its policy for loading pets remains – they're loaded onto the jets' tail — first. Amen.
But starting with the new branding slogan, "Let's Fly Together," one has to wonder if the airline will get it right.
The slogan does not convey a fun experience with value and safety.
When the student is ready, the teacher appears. In a dubious way, management at UAL is our teacher in strategic planning.
History of good planning?
In 2002, I wrote an uncomplimentary commentary about UAL's management. UAL's bankruptcy filing was a major concern to businesses, investors and workers. It was the largest airline bankruptcy in the nation's history.
UAL comprised about 10 percent of Boeing Capital's $11.5 billion loan portfolio as a result of jet deliveries to UAL.
Boeing's move to Chicago, which is also UAL's home, made it easier for the manufacturer to monitor bankruptcy proceedings and to persuade the airline to make good on its financial commitments. My sense was that other reasons included the attitude of labor, the Washington State Legislature's approach to business and the need to be close to money markets and be more centrally located for stakeholders.
In May 2005, UAL's plan to terminate employee pensions – the largest corporate pension default in U.S. history – was approved by the bankruptcy judge. UAL managed to dump its pension obligations on the Pension Benefit Guaranty Corporation (PBGC).
In Oct. 2005, the airline got a $3 billion loan from JPMorgan Chase & Co. and Citigroup Inc., and emerged from bankruptcy in Feb. 2006.
But starting with the new branding slogan, "Let's Fly Together," one has to wonder if the airline will get it right.

The slogan does not convey a fun experience with value and safety.
Poor ESOP model
In the wake of UAL's financial collapse, it might have seemed logical to rebuke employee-owned companies, or employee stock ownership plans.
UAL's failure was not a reflection of ESOPs but it provided lessons in developing a productive business model and operating a complex enterprise. After all, there are more than 11,000 successful employee-owned companies throughout the nation.
The ESOP concept evolved when it was theorized that company employees are more productive when they feel a sense of ownership. But UAL's ESOP was established for the wrong reasons in 1994.
You might recall the acrimony at UAL when the CEO, Stephen Wolf, threatened to break up the airline and outsource maintenance projects. Instead, Mr. Wolf was given $30 million to walk away as the unions embarked on their plan to save thousands of jobs.
UAL essentially became an employee-owned company, 55 percent of the shares, in 1994. Employees gave up some $700 million in wages and conceded some work rules. In exchange, the workers bought out the boss and stockholders.
The TV ads were glitzy and impressive as UAL's stock ultimately soared above $100 a share in 1997. Then it happened: The concept was failing and UAL's TV ads touting the airline as an employee-owned company disappeared from the airwaves. The sky-high stock price began to descend.
Published reports in 2002 indicated union members needed to conduct a reality check about their misdirected anger – they blamed the Air Transportation Stabilization Board for refusing to make a $1.8 billion loan to UAL.
There are good reasons why UAL's ESOP failed to blossom and the bud fell off the rose. It wasn't because of 9/11, or because the airline was refused the government bailout.
Simply put, harmony and healthy participatory management are needed for ESOP success. UAL's ESOP proved to be an anomaly – management and employees were not united.
Strategic-planning lessons
Of the 14 major airlines before 1978, only six remained in 2002. Like the 120 carriers that have failed in recent decades, UAL failed because of an unproductive business model:
Infrastructure. Bigger isn't always better. In 2002, UAL was the second-largest carrier behind American Airlines. It dropped to fourth in passengers flown. UAL had unsuccessfully operated hubs in Washington D.C., Chicago, Denver, San Francisco, and Los Angeles. A modified hub system with more direct flights would have been less costly to operate.
Did UAL finally learn that it will have more leverage if it limits its purchases to one manufacturer? No. UAL bought from both Boeing and Airbus.
Uniformity. It only seems logical and cost-effective to operate a single aircraft brand for the majority of operations instead of a hodgepodge of planes. There are usually rewards for being loyal to vendors, including cost savings in purchases of jets and parts, as well as maintenance and operation simplification with one aircraft line instead of multiple aircraft makes.
Finally in 2009, UAL began negotiating with Airbus and Boeing for the purchase of 150 fuel-efficient planes to replace part of its aging fleet. Given its balance sheet, it was anticipated that UAL would depend heavily on the manufacturers for financing.
Did UAL finally learn that it will have more leverage if it limits its purchases to one manufacturer? No. UAL bought from both Boeing and Airbus.
Market conditions. Yes, airlines have had a tough time, especially because of fuel prices and passenger demand. But profitable airlines have consistently utilized economic principles, such as a no-frills approach, while UAL failed to adapt in losing $8 million a day. UAL lost $2.1 billion in 2001 and $1.74 billion for the first nine months of 2002.
UAL's losses continued throughout the decade. For example, it lost $792 million in Q3 2008. In 2009, UAL failed to capitalize on plunging fuel prices. Its 2009 Q3 fuel bill decreased almost 57 percent or 1.1 $1.1 billion, but the airline lost $57 million.
Contrast UAL with Alaska Airlines, which netted $13.1 million in Q1 2010, and that's typically its weakest-earning quarter each year. Alaska ranks well in on-time performance.
Failure to keep arms length from employees. With adversarial union leaders represented at the board level, it was impossible to keep labor costs at a realistic level.
Corporate welfare. In 2002, I pointed out this disturbing incident: Behind the scenes, the Air Transportation Stabilization Board had allowed accountants from competing carriers to examine UAL's financials. They pointed out numerous flaws; consequently, the board gave the carrier several opportunities to revise its deficient business plan. UAL failed to do so.
Again, the company dumped its underfunded pension obligations on the PBGC. CEO Glenn Tilton kept his $4.5 million pension and is paid$10.3 million a year – considerably more than his peer airline CEOs.
Management. With due respect, Mr. Tilton was hired to save the company without sufficient airline experience. He was recruited from the oil industry. Plus, it takes a strong, non-confrontational administrator to cope with such challenges, and his team wasn't strong enough to offset his weak points.
It's also unfortunate that Mr. Tilton failed to avoid nearly $400 million in losses on fuel hedges in recent years – despite his decades of experience in oil.
In terms of strategic planning, UAL has not flown high, but had started to show some signs of corporate wisdom.
UAL started the process of improving its infrastructure. For example, it laid-off 36 employees at Manchester-Boston Regional Airport, and cut capacity in half because its two flights to Chicago's O'Hare airport have been replaced by United Express and its smaller aircraft. This was part of UAL's plan to cut its overall capacity by 10 percent.
Failure to honor tradition. Regarding the purchase of new planes, tradition and relationships should have been considered by the airline. Yes, UAL operates outside the U.S., too, with flights to Asia, Europe and Latin America with 3,300 flights to more than 200 destinations.
But my sense is UAL should have only gone with Boeing for three basic reasons:
— In recognition of its Boeing roots starting eight decades ago
— Boeing's past goodwill in service
— Boeing's risk-taking in extending more than $1 billion in financing to the carrier
Customer service. Consider UAL's rankings in The Air Travel Consumer Report in 2008 by the Department of Transportation's Office of Aviation Enforcement and Proceedings:
On-Time Arrivals: Near the bottom with 27.2 percent of its flights delayed.
Complaints: The worst.
Baggage Mishandling: United ranked 9th out of 19 places for baggage mishandling.
By September 2011, UAL still didn't rank well in on-time flights – ranked third in flight delays at an average of 84 minutes per delay, according to Air Travel Consumer Reports for 2011.
UAL could learn from Alaska Airlines. I've flown both and there is no comparison. Connecting flights and poor customer service are a nightmare. My business associates have made similar unsolicited comments.
Then there was Dave Carroll, a Canadian musician from Halifax. He spent more than nine months trying to get United to pay for damages caused by baggage handlers to his guitar.
So he retaliated with the following YouTube video, which was viewed by at least six million people.
The merged airline has a long way to travel if it's going to successful.
From the Coach's Corner, here are strategies for mergers and acquisitions:
HR Lessons from Failed Mergers of Canadian Businesses — Only 20 percent of Canadian mergers and acquisitions succeed, according to a survey of finance executives. Here's why.
If a Merger & Acquisition Tempts You, Consult Your HR Pro First — If you're contemplating a merger, be very careful about your human capital – whether you're in the public sector, a small business or a global company.
Like Creating a Healthy Salad, M&As Need Key Ingredients — Mergers and acquisitions (M&As) might seem simple in small business. But for success in either small or big business, M&As are a complex process. They require the right ingredients much like building a great-tasting, healthy salad.
Buy a Business to Grab Market Share but Study 10 Financials — One of the fastest ways to grow is to buy a competitor or to acquire another business. But you must exercise due diligence in 10 steps.
Selling Your Mid to Large-Size Business? Beware of the Obstacles — With plenty of angst and working long hours, you've spent a lifetime building your company. Now, you're dreaming about an exit strategy – selling out before your retirement for easy living. Perhaps you've exhausted so much time and energy growing your company you haven't given any thought to the business-selling process. Here are recommended strategies.
"If black boxes survive air crashes, why don't they make the whole plane out of that stuff?"
-George Carlin
__________
Author Terry Corbell has written innumerable online business-enhancement articles, and is a business-performance consultant and profit professional.

Click here to see his management services

. For a complimentary chat about your business situation or to schedule him as a speaker, consultant or author, please

contact Terry

.