You won't achieve long-term profitable growth merely by slashing your costs. That's usually a defensive strategy.
Why? Many of your expenses actually represent opportunities for your business growth. It's true.
While it's common for entrepreneurs to be fearful and reactionary in the face of expenses, it's more productive to be unemotional when making decisions to bolster objectives.
Wholesale cost-cutting isn't an approach that will enable you to go on offense. To grow, you must remain on offense.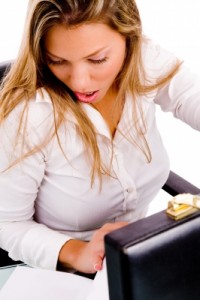 True, profitable business leaders do cut expenses to align their costs with their business strategies. But they do it strategically.
They know cutting the right costs translate into opportunities that prepare them for growth by unleashing resources that actually support progress.
You can, too. By strategically cutting costs, you will develop a resilient business-growth model.
Start with understanding and identifying the differences in your expenses and how they align with the marketplace while concurrently keeping in mind your customers' needs and preferences,
Hint: Always remember your customers and clients have to cope with the same uncertainties as you.
So, strive to fully grasp your customer needs and wants as well as the necessary techniques you can use to enhance your abilities to respond to your customers.
Just as you differentiate your company to your customers, you must differentiate your costs to propel your business growth.
A reminder about value: For instance, are you always mindful that your customers expect value? And that value to one customer might differ from another?
In analyzing value, they always look for convenience.
They inherently want to easily understand your offerings. They want it to be easy to buy your products and services. And they want to easily maintain your product or use your services.
Before launching cost-cutting initiatives, understand how each of your costs affects your business.
Just as you differentiate your company to your customers, you must differentiate your costs to propel your business growth.
In other words, keep in mind that costs aren't necessarily harmful.
Here are strategies for dangerous costs, helpful costs, and necessary costs:
1. Dangerous costs
Dangerous costs are wasteful. They don't align well with your business growth objectives and should be cut immediately. The savings should be allocated to the resources that promote growth.
2. Helpful costs
Once you fully understand your customers, you can choose to embrace helpful costs. Then, you can use them as investments in your business.
For example, do you need to invest in certain technology that placates your customers?
In my consulting practice which includes marketing, some of my clients have used media advertising in their marketing mix. So we used testimonials and interviews of my clients.
Rather than ask each of them to drive 30 miles from their suburban locations to downtown Seattle recording studios – over my accountant's objections – I purchased broadcast-quality mobile equipment to record interviews at client sites. That saved them time and money and kept them happy clients for years.
3. Necessary costs
Actually, necessary costs will set you apart from your competition. Competitors will try to copy your strategies.
However, my sense is that when done well nothing is ever as good as the original – even when replicated. Necessary costs will help you construct and multiply your differentiated services and products.
From the Coach's Corner, here are related resources:
Manage Health Costs by Improving Your Culture 3 Ways — Is your company saddled with high health costs? By improving your culture in three ways to minimize stress, your company will improve performance and long-term sustainability.
For the Best Cash Flow, Manage Your Inventory Costs with 8 Tips — With proper inventory management, you can lower your expenses and increase your cash flow. For many businesses, it means taking a look at your inventory costs.
To Cope with Rising Costs, Review your Pricing Strategy — Increased costs weigh heavily on the bottom line. If you're being pressured by costs, it's probably time to review your pricing strategy.
8 Strategies When Sales Drop and Costs Cut into Your Profits — If your sales are down and costs are hurting your profits, you're not alone. The irony is you can do something about it — with these eight tips.
19 Best Practices in Due Diligence for Profitability — To lead your company to high profitability – and to stay there – due diligence is needed in critical values.
"Beware of little expenses. A small leak will sink a great ship."
-Benjamin Franklin
 __________
Author Terry Corbell has written innumerable online business-enhancement articles, and is a business-performance consultant and profit professional. Click here to see his management services. For a complimentary chat about your business situation or to schedule him as a speaker, consultant or author, please contact Terry.




Photo courtesy imagerymajestic at www.freedigitalphotos.net 
Food for thought — 5 tips on franchising success.


Some micro-business owners like their situations and don't want to grow. Most entrepreneurs want to expand. If you, too, want to grow and if you use the right methods, your company can grow profitably.
Also, when there's no cash, you can organically grow your business.
A growing business can also become an attractive target, if you want to sell. (Whatever the goal, it's always best to have an exit strategy.)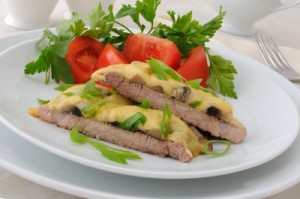 Meantime, mega growth requires mega capital.
One alternative to worrying about mega capital is to franchise.
Franchising can provide the capital to fuel growth.
You don't need nearly as much cash on hand for facilities, products, services and talent.
Of course, you'll need more than passion.
You'll need a strong business model that's applicable in various regions and locales.
To entice people to buy a franchise, in easy-to-understand terms you'll need explain several benefits:
Your business product/service utilities
Your unique value propositions
Know who are your prospective customers
Explain how your business can help a franchisee to make money
Your business as a turn-key operation without requiring highly technical skill sets
You'll need compelling messages. Demonstrate that in buying a franchise from you, a franchisee will drastically shorten the time en route to profits without all the uncertainty for success.
Also, consider:
1. Get good counsel
Your strength as an entrepreneur – in being independently strong-minded – can also be a weakness.
So you'll need quality counsel – legal, financial, marketing and franchising expertise to lay a strong foundation for success.
The details are endless. Just to give you some ideas of what to anticipate: There will be considerations in franchising pricing, fees, contracts, branding and protection for your intellectual property.
2. Make certain you have strong human capital 
One mistake would-be franchisers make is not having a strong management team with an effective human resources program.
They don't give enough attention to establishing a strong human-capital foundation. That includes the right people for planning, operations, technology and financial.
You won't enjoy long-term sustainability if you don't have quality people with a vision and fortitude for growth. That also means creating new products as warranted and being adaptable to changing conditions in your marketplace.
3. Recruit only quality franchisees
The franchising process is analogous to recruiting key talent. But in franchising, in a sense, we're talking about a long-term partnership with you as the majority partner. You don't want to mistakenly sell to franchisees who won't be suitable for your company.
They have to agree – but eagerly comply and follow through – with your policies.
In effect, they're your image in the community. They're your ambassadors. They have to present themselves with a positive appearance and outlook with a dedication for community service. In this day and age, branding should include cause-related marketing. It's the right thing to do, and it provides a competitive edge.
Many company owners are so anxious to sell franchises, their criteria for franchisees is too simple – they only look for people who have a healthy net worth and cash to buy.
But more is involved. You'll want to sell to intelligent people with common sense, folks who are self-motivating to work hard, and who will enthusiastically follow your game plan.
They have to be motivated and skilled to provide a great customer experience for repeat business and word-of-mouth advertising.
4. Don't give away your power
Avoid the pitfall of giving too much autonomy to your franchisees. Flexibility is important because market conditions in various regions can differ. But a number of companies have suffered unnecessarily because they give too much marketing authority to their franchise co-op groups.
That's why such managements have had countless battles with franchisees – in all their regions – regarding the expenditure of marketing dollars and branding. Believe me it can be a nightmare. It's happened to well-known brands, including the world's largest franchise, Subway.
5. Support and training
It isn't enough to provide a great game plan for each franchisee. Your support and training have to be more than adequate. Both have to be exemplary and ongoing. By the same token, you'll have to listen whenever there are foreseen developments.
Certainly, this isn't a complete list, and very situation is different. Indeed, you'll have challenges but you'll succeed if lay the right foundation and are prepared to continuously improve as conditions warrant.
From the Coach's Corner, here are additional expansion tips:
Many Managers Aren't up-to-date on Opportunities in Emerging Markets — Seventy-six percent of business managers at global companies don't have information for their needs – even though it's necessary for productive decisions in expanding into emerging markets.
Growth Strategies to Successfully Expand into New Markets — So you see opportunities by expanding into a new market. Whether you're expanding across town or into a different region, there are risks to anticipate in alleviating any uncertainty.
Buy a Business to Grab Market Share but Study 10 Financials — One of the fastest ways to grow is to buy a competitor or to acquire another business. But you must exercise due diligence in 10 steps.
"If you can believe it, the mind can achieve it."

-Ronnie Lott
__________
Author Terry Corbell has written innumerable online business-enhancement articles, and is also a business-performance consultant and profit professional.
Click here to see his management services
.
For a complimentary chat about your business situation or to schedule him as a speaker, consultant or author, please
contact Terry

.




Photo courtesy Apolonia at www.freedigitalphotos.net


If sales are discouraging and you feel like you're on a treadmill going nowhere, it's probably because you're worried about the future. Trust me, you're not alone.
The trick is taking baby steps and not worrying about the future results. Instead, focus on the positive. Business success and strong sales stem are made possible by enthusiasm, and an attitude of service and gratitude.
This means not focusing on the proverbial "results department." That department door might not open. So only focus on footwork and simply knocking on the "results department door." Imagine yourself knocking on one door and then moving quickly to knock on another.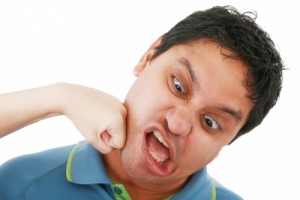 Don't wait for the doors to open because that's what leads to despair. It's true that a watched pot never boils.
Moreover, this is a good time to measure your progress – not your obstacles.
Consider the acronym, GO, an acronym for "gratitude" and "options"
By way of explanation, sometimes discouragement is so bad a businessperson obsesses about what's not working instead of relishing what is working.
By focusing solely on the problems they become bigger. When that happens, it's an endless cycle of despair. The person feels trapped.
Conversely, if a businessperson focuses on the positive, such an attitude of gratitude opens the person up to a childlike wonder and creates hope. Hope leads to options.
So, with hope, anything is possible. Know that for each problem – I prefer the word challenge – there are 10 possible solutions for options.
But how can you get gratitude and options?
First create hope for growth. Examine the progress you have made and start a gratitude list. Pat yourself on the back for any footwork. Start by asking yourself, "Where, how, when, why and with whom have I made progress?" Write or type your answers. No progress is too small to list.
Ask yourself these 10 sample questions:
What networking events, lunches or meetings have I attended?
What new acquaintances have I made?
What recognition or positive comments have been made by others about me?
What free publicity have I received either from my efforts or those of others?
Have I created a new Web site or marketing collateral?
Any new skills or knowledge?
Have I attracted any new clients or retained old clients?
Are there any companies or businesspersons indicating interest in my capabilities?
Have I done any pro bono or volunteer work?
Do I have a support system or mentor?
If you can't give a positive answer to the 10 questions, then do what you have to do for the right answers. That's just to get you started. Perhaps there are other pertinent questions you can ask.
Consider the acronym, GO, an acronym for "gratitude" and "options"
Now, it's time for a new vision for growth, here's how:
Write out your vision plan. One page will do.
Set goals for footwork – not results.
Periodically, each day ask yourself, "Is what I'm doing right now, productive?" (Chances are it isn't productive, so focus on what is.)
Keep records of your baby steps.
Honor your progress with gratitude and keep it going with affirmations.
Stay in close contact with your support system.
Get exercise, sleep and medical care when needed.
Practice stewardship of your assets. Focus on cleanliness and organization.
Focus on your favorite hobby and recreation.
Ask clients for feedback. If a client complains, don't get defensive just take notes. When you're complimented, ask for referrals to two people who might also appreciate what you have to offer.
Keep on practicing gratitude. Always hand write thank you notes — whenever someone considers buying from you or hiring you. In fact, in every e-mail, note, meeting or telephone conversation, remember 98 percent of the time a thank you and/or "please" is warranted.
Keep in mind the adage, "What goes around comes around." Try to listen more and avoid treating others as though they're invisible, and you will be accorded greater respect.
Keep smiling. A jovial Joe or Jane is an attraction to others.
Look around for someone else to help. This will help you smile.
As you succeed, carry this message to others.
As you go along and think of other pointers, add them to these suggestions.
Now, GO! Good luck!
From the Coach's Corner, here are 30 Time Management, Stress Reducing Skills. 
"The best morale exist when you never hear the word mentioned. When you hear a lot of talk about it, it's usually lousy." 
-Dwight D. Eisenhower 
__________
Author Terry Corbell has written innumerable online business-enhancement articles, and is a business-performance consultant and profit professional.

Click here to see his management services

. For a complimentary chat about your business situation or to schedule him as a speaker, consultant or author, please

contact Terry

.

Photo courtesy of David Castillo Dominici at www.freedigitalphotos.net