Businesspeople are constantly under pressure. Daily events make it challenging to make critical decisions to be a pace-setter in innovation for financial sustainability.
Businesspeople want to alleviate uncertainty in business – challenges from their marketplace forces and their human capital – so they will experience growth.
Unfortunately, a study showed CEOs lose sleep from 10 issues and many feel puzzled in coping.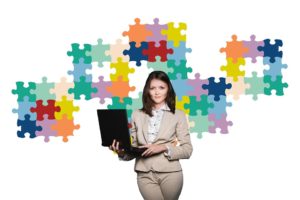 Perhaps that's why since the birth of this business-coaching portal in 2009, the most-popular categories have been human resources strategies, and marketing and sales strategies.
They're among 1,200 business-coaching articles.
Trend watching
Astute readers also watch for trends.
Businesspeople must be mindful that their customers face the same realities. Customers are under financial pressures, too.
They want empathy with the best-quality products and services at the lowest-possible price. So readers prefer the video pages that keep them contemporary and current from business to lifestyle events.
Videos from respected media sources such as The Wall Street Journal, CNBC and Reuters, topics include: Business, Science & Tech, U.S. & World, Health, Politics, Arts, Sports and Life & Culture.
That's what leaders and innovators do. They watch and capitalize on trends.
Efficiency
Extensive research showed how and why corporate projects result in cost overruns and failures; of which management reels from five frequent causes of cost overruns and failures.
By being efficient and understanding the long-range concerns of customers, it's easier to stay relevant with them so your margins don't dissipate.
So you must constantly evaluate your situation and develop the right strategies to become the best innovator.
There are many facets of your business to consider – it's a painstaking process to evaluate risk management from staffing to supply chain with the right manufacturers.
"Most of us understand that innovation is enormously important. It's the only insurance against irrelevance. It's the only guarantee of long-term customer loyalty. It's the only strategy for out-performing a dismal economy."

-Gary Hamel
In a coordinated effort with the assistance of an outside participant or consultant, that means you and every key employee should be asking the right questions about innovation in your business.
The innovation questions include:
How can you determine what your customers will need?
How can you prevent your customers from going elsewhere?
How can you provide the best offerings at the lowest-price and stay profitable?
How can you differentiate your business?
How can you thrive despite the risks of continuously new competitors?
How can you defeat the alternatives competitors are offering your customers?
How will you respond from the pressures of your competition?
How will you maintain the right attitude to deal with competitive forces?
How will you continually determine what your customers will need in the years to come?
How can you improve efficiency and cut costs on an ongoing basis?
Obviously, your company and employees will need to stay resilient and persistent for continuous relevance in the minds of your customers.
That means understanding trends, retaining talented competitive-minded employees and making the right choices for long-term growth.
From the Coach's Corner, here are related strategies:
Why Companies Stay Successful When Others Fail — There's a common thread among companies that succeed long term. A Stanford University professor calls the reason "organizational ambidexterity. That's the ability needed to manage business lines while simultaneously strategizing and implementing change as the world and marketplace evolves.
Strategies to Make Change Management Programs Work — Management is mostly to blame because most change-management programs crash and burn. Why? It's up to management to hire the right people, and to invest in the right tools while inspiring employees to accept and drive change. Here's how.
Powerful Example for Business: Course Correcting in Sailing — Cunning and skill are paramount for success for both business and sailboat racing. A salient concept in sailing is course correcting. Here's how to apply it in business.
10 Red Flags Your Business Needs Strategic Planning — Many entrepreneurs are so busy putting out fires, they fail to take care of business in two ways. They fail to plan strategically and they don't make marketing a priority each day.
HR Strategies to Drive Engagement, Productivity and Quality — For performance-measurement in human-resource administration, the key is to design measurement systems to drive engagement, productivity and quality. Here's how.
Finance Checklist for Strategic Planning, Growth — Strategic planning in finance for growth means avoiding trendy fads. Instead, it requires an ongoing down-to-earth approach in order to create value. Here are seven steps.
"Most of us understand that innovation is enormously important. It's the only insurance against irrelevance. It's the only guarantee of long-term customer loyalty. It's the only strategy for out-performing a dismal economy."
-Gary Hamel
__________
Author Terry Corbell has written innumerable online business-enhancement articles, and is a business-performance consultant and profit professional. Click here to see his management services. For a complimentary chat about your business situation or to schedule him as a speaker, consultant or author, please 

c

ontact Terry

.
First, it's important to accept the facts. The new economy – challenging times – is here to stay.
A business should perform like a championship sports team. That means protecting your turf while aggressively pursuing new opportunities, and making full use of technology.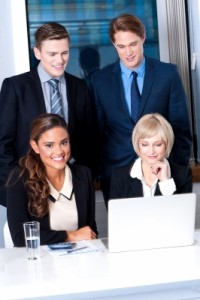 For new or existing businesses, here's a checklist of strategies:
1. Evaluate your strengths and weaknesses, opportunities and threats — including yours, key employees and the mission of your business.
Consider a SWOT analysis at every level. You need to understand your talents, and your special niche. 
2. Study your marketplace. Your customers want to anticipate how your products and services will work for them. 
3. Develop a new marketing approach to differentiate your business from your competitors.
Design a unique message with a minimum of five value propositions, a branding slogan and logo that demonstrates value.
Use the right verbiage. Increasingly, customers favorably respond to words that connote security, convenience, good, new, proven, results, community involvement and green or environmentally safe. 
4. Write a vision plan, strategic action plan or a business plan, which is even better. Determine clear, pragmatic goals and how you will achieve them for the short and long term. 
5. Get the right advice. At the least, get a mentor who is successful and understands your business. Additionally, a network of business advisors will work. 
6. Monitor your expense and eliminate unnecessary costs. 
7. Leverage the insights of financial, legal and insurance professional, whom you can trust. 
8. Determine where your most profitable customers are. Get to know and understand their concerns and needs. Provide exemplary service. 
9. Recruit and hire the best talent. Look for attitude, education and soft skills. Pay them well. Be mindful of their lifestyles and family concerns. 
10. Continually look for multiple revenue streams and new product lines that make sense for your business. 
11. Don't become a low-price leader. Be careful in using loss-leader pricing, and remember coupons only attract price-conscious customers. They will not be loyal and become repeat customers. 
12. Be pro-active, which means doing the footwork, and making old-fashioned cold calls. 
13. Nurture your relationships by sending greeting cards, thank you notes, special offer notifications, and an occasional visit or phone call to just chat and not sell. 
14. Make certain your small business voice is heard – vote, and make your business concerns known to lawmakers. 
15. Develop a succession plan and exit strategy, especially if you're approaching retirement. 
From the Coach's Corner, here are more resource links:
10 Scholarly Solutions for Selling More Products –Small business owners face more predators than ever, which makes decision-making about growth seem very challenging. In order to minimize the likelihood of entrepreneurial migraine headaches during bad-hair days, a business owner needs to perform like a masterful clairvoyant when decision-making about growth.
Marketing Essentials on a Shoestring Budget — Why do businesses sometimes falter? Let's get the perspective of a retired longtime business professor and business counselor who is actively pursued for his opinions. "One reason is they fail to understand their special niche or their market," said Neil Delisanti, who enjoyed a unique, long career as a business professor at the University of Puget Sound and The Evergreen State College. He also ran the Small Business Development Center (SBDC) in Tacoma, WA, where he advised more than 2,000 firms.
Management and HR for higher performance — In analyzing the growth rates of small businesses – every great entrepreneur has one salient quality – the ability to be an effective manager. An effective manager efficiently allocates resources for achieving goals. Quality management usually results from an independent SWOT analysis – assessing internal strengths and weaknesses along with evaluating external opportunities and threats.
You Can Creatively Manage Your Cash Flow 7 Ways — If you're taking the pulse of your business, of course, the first thing to consider is your cash flow. If your cash flow is poor, you feel poor because you can't pay the bills nor can you use money for what you'd like to do. Your image can also suffer with vendors or with customers, if you don't manage your cash flow.
Cutting Costs — 9 Best Practices to Avoid Making Reactionary Decisions — In chaotic times, it's common for businesspeople to be fearful and reactionary when they feel they must cut expenses. But entrepreneurs need to be unemotional so that they make decisions that will bolster their objectives. They can take the emotion out of their decision-making — by eliminating stress factors — if their priorities are clearly defined with values. This is facilitated by documenting goals and priorities.
"If your goal is anything but profitability – if it's to be big, or to grow fast, or to become a technology leader – you'll hit problems."
 -Michael Porter
__________
Author Terry Corbell has written innumerable online business-enhancement articles, and is a business-performance consultant and profit professional.

Click here to see his management services

. For a complimentary chat about your business situation or to schedule him as a speaker, consultant or author, please

contact Terry

.
Image courtesy of stockimages www.freedigitalphotos.net
Question: How is your year progressing?
If not tracking well, some hand-wringing is to be expected.
If you're like other businesspeople in not meeting expectations, you're likely having trouble focusing on priorities. The tendency is to be too preoccupied in fearing failure instead of focusing on strengths.
Is this your situation? If so, productive steps need to be taken for market leadership.
It's important to develop an IQ for keeping an open mind for change and improved competitiveness. Adaptability and flexibility to adopt old and new ideas are keys to success in a dynamic marketplace.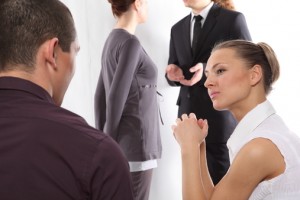 Here's a checklist of reminders:
Daily review your financial reporting. Cash flow is king.
Don't get sidetracked. Take prudent steps for financial balance. Control your expenses but devote enough time for marketing and selling – each day.
If you have employees, implement a collaborative environment to execute strategy. For a great profit driver,  partner with your employees. But know how and when to delegate.
Use the latest thought leadership to evaluate your workers and ensure employee loyalty. Retaining talent is important for keeping your human, intellectual capital.
Customers love environmentally responsible companies. Consider how you can differentiate your firm from competitors. For strategies, see this article: 

Checklist for Branding, Selling Your Biz as Green

.

Decide on a social cause in cause-related marketing. Enhance your participation in causes,  and in socially responsible management practices.
Examine your customer-support practices. Understand what it takes for customer loyalty and for branding in attracting new business via traditional and emerging media.
Take steps for price satisfaction, but don't give away the store. History shows businesses fail when they focus too much on selling at the lowest price. For more explanation, see: 

8 Simple Strategies to Give You Pricing Power

.
Continually talk with your customers, and read, research and implement strategies for growth.
As much as possible, stay current on technology to save you time and money.
Whenever possible, keep it simple. That includes everything from your business processes to your value propositions.
Don't throw the baby out with the bath water. Younger businesspeople, in particular, tend to impulsively make unnecessary changes. It's important to check motives. Consider whether such decisions are fact-based solutions or stem from ego.
Explore all options to grow organically before buying other firms. Before you embark on a merger, consider all human resources and cultural factors. Most mergers aren't successful for this very reason (see

If Mergers & AcquisitionsTempt You, Consult HR Pros

).

Include strategies for multiplying your revenue stream.
Speak and act with conviction about your mission to passionately meet the needs of your customers. Execute with authentic optimism. Smile even when you don't feel like it. Customers, employees and other stakeholders love a jovial Joe or Jane. Make certain your attitude is contagious – that it's worth catching.
Good luck in your business planning for the new economy.
From the Coach's Corner, this business portal has countless tips on marketing/sales.
Here are recommendations for hiring the best talent, and how to properly evaluate employees:
Increase Profits by Hiring Talent with the Best Trait — You'll increase your odds for profits with high-performing employees with the right culture — if you hire for the right personality trait – enthusiastic people. That's right. Look for people who have the makeup to being committed and who will care for the welfare of your company. You'll increase your chances for the strongest results.
Are You Hiring? Advertising Tips to Attract the Best Talent — Whether your business has grown so you need to hire a key professional or you're replacing person, here are advertising-recruitment tips.
Risk Management in Hiring: Pre-Employment Screening Tips — Here are two questions about hiring: 1) what's the biggest mistake companies make in hiring employees; and 2) what's the biggest legal obstacle employers face in hiring? Here's what to do about background screening.
10 Talent-Recruitment Strategies that Lead to Business Profit — By developing strategic recruiting plans, human resources professionals will make significant contributions to the bottom-line profit goals of their employers. So, it's imperative to innovate in your recruiting processes and market your strategies to senior management and hiring managers.
Write Better Job Descriptions to Attract Best Talent – 16 Tips — To inspire the best applicants to apply at your company, there are at least 16 strategies to incorporat e in your job descriptions.
Human Resources – Slow Motion Gets You There Faster — Hoagy Carmichael's phrase, "Slow motion gets you there faster," is apropos in hiring the best workers for high performance. Here's why and how to do it.
Human Resources: 12 Errors to Avoid in Evaluations — How should you properly evaluate employees? Make sure you are careful to avoid errors in evaluations. Naturally, you want to praise good performance and discourage bad, and avoid 12 common errors.
Money can't buy happiness, but  it sure makes misery easier to live with.