Updated May 3, 2018 –


Regarding the Trump Administration's efforts to reset the balance of trade with China to further create jobs, the jury is still out.
But there's significant progress. The president's policies have lowered the unemployment rate to 4.1 percent. Today, it was reported that April hiring jumped 20 percent compared to 2017, according a report by LinkedIn.
Reshoring is underway. Forty percent of manufacturers have moved their operations back to America from China and India, according to a 2012 study  sponsored by the Council of Supply Chain Management Professionals.
For manufacturing jobs to return to America, the salient question: Will federal, state and local governments change public policy to take advantage of economic developments in China?
With China's gross domestic product dropping sharply, reportedly to 7.5 percent, vehicle sales down 1.3 percent, labor shortages, and the second-largest economy experiencing a real estate bubble with lower sales prices – it would appear China's economic problems are worse than expected.
Plus, a study by a world-class consulting firm offers hope to regions in the United States beleaguered by high unemployment – the firm predicts labor issues in China mean U.S. firms will be less inclined to offshore jobs.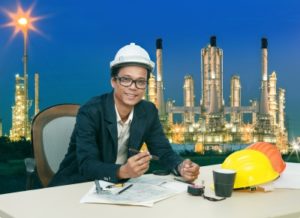 As some U.S. states develop reputations as low-cost manufacturing centers and China's wages increase, offshoring of jobs was expected to decline by 2016, according to an international consulting firm. That's the essence of a 2011 study by The Boston Consulting Group (BCG).
The firm's report: "Made in the USA, Again: Manufacturing Is Expected to Return to America as China's Rising Labor Costs Erase Most Savings from Offshoring."
As usual, BCG offers enlightening insights.
"With Chinese wages rising at about 17 percent per year and the value of the yuan continuing to increase, the gap between U.S. and Chinese wages is narrowing rapidly," said the firm's press release. "Meanwhile, flexible work rules and a host of government incentives are making many states—including Mississippi, South Carolina, and Alabama—increasingly competitive as low-cost bases for supplying the U.S. market."
That's thanks to a labor-shortage issue.
"All over China, wages are climbing at 15 to 20 percent a year because of the supply-and-demand imbalance for skilled labor," said Harold L. Sirkin, a BCG senior partner. "We expect net labor costs for manufacturing in China and the U.S. to converge by around 2015. As a result of the changing economics, you're going to see a lot more products 'Made in the USA' in the next five years."
It's a complex issue, but BCG further explained the rationale.
"After adjustments are made to account for American workers' relatively higher productivity, wage rates in Chinese cities such as Shanghai and Tianjin are expected to be about only 30 percent cheaper than rates in low-cost U.S. states," stated the press release. "And since wage rates account for 20 to 30 percent of a product's total cost, manufacturing in China will be only 10 to 15 percent cheaper than in the U.S.—even before inventory and shipping costs are considered."
Cost advantages in China will lessen
"Products that require less labor and are churned out in modest volumes, such as household appliances and construction equipment, are most likely to shift to U.S. production," according to BCG's Web site. "Goods that are labor-intensive and produced in high volumes, such as textiles, apparel, and TVs, will likely continue to be made overseas."
Sirkin, who authored "GLOBALITY: Competing with Everyone from Everywhere for Everything," advised U.S companies to examine all the labor costs.
"They're increasingly likely to get a good wage deal and substantial incentives in the U.S., so the cost advantage of China might not be large enough to bother—and that's before taking into account the added expense, time, and complexity of logistics," said Sirkin.
BCG said the reversal has started.
"Caterpillar Inc., for example, announced last year the expansion of its U.S. operations with the construction of a new 600,000-square-foot hydraulic excavator manufacturing facility in Victoria, Texas," the press statement indicated. "Once fully operational, the plant is expected to employ more than 500 people and will triple the company's U.S.-based excavator capacity."
Caterpillar acknowledged why.
"Victoria's proximity to our supply base, access to ports and other transportation, as well as the positive business climate in Texas made this the ideal site for this project," said Gary Stampanato, a Caterpillar vice president.
Two other companies change course
"NCR Corp. announced in late 2009 that it was bringing back production of its ATMs to Columbus, Georgia, in order to decrease the time to market, increase internal collaboration, and lower operating costs," said the consulting firm. "And toy manufacturer Wham-O Inc. last year returned 50 percent of its Frisbee production and its Hula Hoop production from China and Mexico to the U.S."
U.S. unions, of course, have been an obstacle.
"Workers and unions are more willing to accept concessions to bring jobs back to the U.S.," noted Michael Zinser, a BCG partner who leads the firm's manufacturing work in the Americas. "Support from state and local governments can tip the balance."
Mr. Zinser said U.S. executives need to look a bigger wage-cost picture.
"If you're just comparing average wages in China against those in the United States, you're looking at the problem in the wrong way," Zinser cautioned. "Average wages don't reflect the real decisions that companies have to make. Averages are historical and based on the country as a whole, not on where you would go today."
Another factor is labor shortage.
"In the U.S., we have highly skilled workers in many of our lower-cost states. By contrast, in the lower-cost regions in China it's actually very hard to find the skilled workers you need to run an effective plant," added Doug Hohner, another BCG partner who focuses on manufacturing.
China will continue as a major player in manufacturing U.S. products, but Mr. Hohner offers these forecasts:
First, investments to supply the huge domestic market in that nation will continue.
Second, in the absence of trade barriers that prevent offshoring, Western Europe will continue to rely on China's relatively lower labor rates since the region lacks the flexibility in wages and benefits that the U.S. enjoys.
Third, even though other low-cost countries—such as Vietnam, Thailand, and Indonesia—will benefit from companies seeking wage rates that are lower than China's, only a portion of the demand for manufacturing will shift from China. Smaller low-cost countries simply lack the supply chain, infrastructure, and labor skills to absorb all of it.
Public policy
My sense is the big question is whether government will start doing the right thing in public policy? Oops, that goes for unions, too, and the ostensible political motivations of the National Labor Relations Board (NLRB).
"I don't make jokes. I just watch the government and report the facts."




-Will Rogers
A brouhaha comes to mind – those issues over Boeing launching a manufacturing plant in South Carolina. For years, state government and union political activity gave the aerospace giant no option, but to look for a better locale-alternatives to build the 787 Dreamliner.
You'll recall the disingenuous complaint by the National Labor Relations Board against Boeing. It took months to settle.
So we don't forget, here was the issue:
An editorial, "The right way to win Boeing jobs for Washington state" in a Tacoma, WA newspaper, The News Tribune, made a salient comment: "The NLRB complaint – which alleges that Boeing retaliated against its workers for striking when it choose to expand in South Carolina rather than Washington – appears to be little more than an attempt to assuage battered union interests."
In a similar editorial, "NLRB complaint against Boeing needs critical look," The Seattle Times cited President Obama's rhetoric about generating jobs.
"Really a president does not create manufacturing jobs. He creates policies that may encourage companies to create jobs — companies like Boeing, which has now had the creation of 1,000 jobs in South Carolina second-guessed by Obama's National Labor Relations Board," wrote the editorial writers.
"In its complaint, the NLRB is attempting to reverse a U.S. investment by the nation's No. 1 exporter 17 months after the company decided to make it — after the money has been spent, after the equipment is set up and after 1,000 workers have been hired. In South Carolina, assembly of the first 787 is scheduled to begin this summer. For the government to demand now that the company move everything to another state shows no sense of practical reality," the newspaper asserted.
Let's hope the trends remain positive and BCG was right. But more than political rhetoric, we need competence in government. If the right public policies are implemented, political and economic liberties will improve for everyone – not just the unions' leadership.
From the Coach's Corner, here are more Biz Coach thoughts on job creation:
Artificial Intelligence: U.S. Lags Behind in Educating Students – Study — America's educators rank just ninth among all nations in terms of preparing students for the real world of automation, according to a study released by a research group associated with The Economist magazine. Here are some solutions.
Both Democrats and Republicans Endanger U.S. Economy — Have we not learned any lessons from the horrors of the Great Recession from a decade ago? Apparently not.
Earnings Are Important, But Psychology and Reforms Matter — Much has been written about the growth of the stock market and U.S. economy. Three percent growth has returned in the gross domestic product. Tech has played a role. But a red flag has emerged as an obstacle.
How Bad Policy and Journalists Hinder Economic Prosperity — The nation's economy will continue its strong growth if we capitalize on lessons from the common-sense economic-growth policies of two late presidents.
"I don't make jokes. I just watch the government and report the facts."

-Will Rogers
__________
Author Terry Corbell has written innumerable online business-enhancement articles, and is a business-performance consultant and profit professional. 

Click here to see his management services

. For a complimentary chat about your business situation or to schedule him as a speaker, consultant or author, please 

contact Terry

. 




Image courtesy khunas at www.freedigitalphotos.net


Updated March 13, 2015 –


There were more fireworks between China and Google on the 25th anniversary of the 1989 Tiananmen Square Massacre last year. It was from Chinese state media aimed at Google, Apple, Yahoo, Microsoft, Cisco Systems and Facebook.
The Chinese journalists wanted the government to "to punish severely the pawns" of the U.S. government. The tech firms are accused of spying on China.
It wasn't entirely clear why the attacks were launched by a People's Daily microblog and the English-language, China Daily. But my sense it was a smokescreen by China to dilute the renewed negative PR damage from the Tiananmen Square Massacre.
Ostensibly, it was related to the revelations by former U.S. National Security Agency (NSA) contractor Edward Snowden. You might recall his publicizing NSA's widespread spying program.
The security issue between China and Google had quieted down after it appeared to be taking on new ramifications – threatening proprietary information for business and government agencies, if they do business with the giant search engine.
When Google was hacked in 2009 by cybercriminals in China, they stole a computer program that managed access to Google's programs, according to a New York Times article.
In the past, Google has denied hackers were able to access personal information from Gmail accounts, but the search engine did not respond to The New York Times report.
Cloud services
"As the story makes clear, businesses considering cloud services like those offered by Google, Amazon and others must 'look before they leap'," warns Internet security expert Stan Stahl, Ph.D., Citadel Information Group, Inc. (www.citadel-information.com).
"While it's probably obvious to look at the security provided by the cloud provider, less obvious is that the business needs to also look at that part of security that will still be its responsibility, the part of security that the cloud service provider isn't providing," says Dr. Stahl, as the go-to security authority.
"Security can never be a matter of looking at 'this' or 'that.' Security must always be about looking at 'this' and 'that'," he adds.
Two key questions
As a management consultant, I wonder about two other questions:
What about the privacy of Google's 

services

,

 and business and government agencies?

Is the threat to Google's business model more severe than first thought?
Google's services for the private and public sectors are not limited to the following but they include:
 AdSense is a platform for publishers to generate income by displaying a bevy of click-through advertisements, but Google requires sensitive information in order for publishers to receive payment. Google's AdSense automatically inserts display and text ads, which are frequently changed.
Google Analytics is a service that helps Web site owners to understand how they're faring with visitors , such as how they reach your Web site and what they visit.
AdWords is a sponsored links section. It's the largest service of its kind and Google has the No. 1 market share.
Merchant Center uploads product listings in for use in a variety of ways. They include AdWords ads, Google Search, Google Product Search, and Google Commerce Search.
Checkout helps businesses increase sales by selling online.
Website Optimizer, with access to sites, tests content in order for publishers to optimize the conversion rates of their visitors.
(Disclosure: This business portal uses Google's AdSense.)
Google's "Gaia"
There are other Google services, but you get the idea.
The news article provided more alleged details including Google's "Gaia." That was Google's stolen password system. Gaia is the Greek mythological goddess of earth. Gaia managed the entry to its services for the private and public sectors.
For more of the report's details, see: Cyberattack on Google Said to Hit Password System
If The New York Times article was accurate, and my sense is that it was, businesses and public agencies doing business with Google might want to consider a security-needs assessment by a qualified expert.
The U.S. hasn't been the only country to have complained about Chinese hackers.
British defense firm BAE Systems was hit by sophisticated Chinese online attacks more than 300+ times annually, according to a published report: British defence giant blames Chinese hackers for wave of cyber attacks.
Considering China's size and record of hacking, this has also been a bigger threat to Google's business model than we first believed. Its share of the Chinese search market plummeted to less than three percent after being forced to leave some years ago.
And ramifications remain for other businesses and governments.
From the Coach's Corner, here are links to Internet security tips:
Security Precautions to Take Following Citibank's Second Reported Online Breach – Citibank's admission that private information of 360,083 North American Citigroup credit card accounts was stolen by hackers in 2011, which affected 210,000 customers, serves as a warning for all businesses and consumers to take precautionary steps.
Has Security Bloom Fallen off the Rose for Macs? – For years in terms of security, Windows has been considered inferior to Macs. But no longer thanks to malware security epidemics.
Tips For Internet Security to Prepare you for New Cyber Attacks – Do you need more evidence to be diligent in using best practices for security on the Internet? Internet attacks have been impacting businesses, with the majority of them reporting significant effects in the form of increased help desk time, reduced employee productivity and disruption of business activities.
"Diligence is the mother of good luck."

-Benjamin Franklin 
__________
Author Terry Corbell has written innumerable online business-enhancement articles, and is a business-performance consultant and profit professional. 

Click here to see his management services

. For a complimentary chat about your business situation or to schedule him as a speaker, consultant or author, please 

contact Terry

.


When Google quietly removed its anti-censorship warning in December 2012, it was another victory for China. Google deleted the warning for Internet users in China who were searching for politically sensitive information.
But no matter. It had become well known that Chinese officials disconnect users who search using politically sensitive phrases. But Google had made valiant efforts to deal with the Internet tyranny.
Google has been paying attention to a free-enterprise business compass. Earlier, the search engine threatened to extract itself from China over censorship and cybercrime issues. Because it's a huge marketplace, Google and other companies had been tolerant of such problems.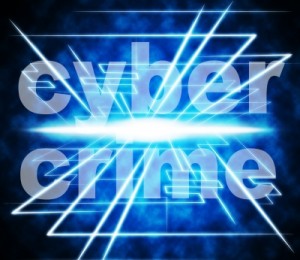 Actually, tolerating an uncontrollable, hostile environment violates principles in best-practices management. So it's a tardy development, but let's roll out the welcome mat.
After President Nixon bridged the diplomatic gap between the U.S. and China in 1972, companies and nations have tolerated and perhaps even encouraged China's bad behavior.
This includes censorship, violation of human rights, intellectual-proprietary thefts, currency manipulation for cheap exports, other discriminatory-protectionism policies, and Communist Party activities.
In 2006, I wrote that I was disappointed by the decisions of Internet companies that decided to acquiesce to China's behavior and environment.
It's one thing to accept it, but another to condone it and build a business model around it.
My reasons:
– Values matter
– The free-enterprise system works best
– Economic and political freedoms are connected – lose one and you lose the other
Business Leadership
To be a business leader, it's important to know who you are…what your roots are…plan strategically…and always try to do the right thing – even if your decisions and actions are unpopular.
Actually, this principle applies to all facets of life and even sports. And I love writing sports metaphors for business topics.
For example, many Seattle Seahawks' fans were delighted with the selection of Pete Carroll as coach, especially, after his initial press conference upon being hired away from the University of Southern California. That was when he explained why he was previously unsuccessful in the NFL. By any standard, he was dominant in his tenure at USC.
Before coaching at USC, his pro football teams – the New York Jets and New England Patriots – were mediocre. It was refreshing when he admitted in Seattle that he didn't know himself or who he was in his earlier pro jobs.
In referring to his new team he made this comment: "When we start this thing off, they're going to know where I'm coming from, because I know where I'm coming from." Now he coaches a dominant team.
One of his Seattle predecessors, Mike Holmgren, had success as coach of the Seahawks and Green Bay Packers. But he was unsuccessful his first four years in Seattle because he was both coach and general manager. It was only after the management responsibilities were taken from him that he coached the team to the Super Bowl in 2005.
During that time, I speculated that his lack of success stemmed from the Peter Principle. In essence, people rise to their level of incompetence.
Few people are equipped to handle both responsibilities. Even if they have all the technical and management skills, their attention to detail, energy and efficiency will plummet.
So possibly, the Google brain trust needed to learn about themselves and the downsides from conducting business while abandoning their values.
Socrates was right
Ancient Greek philosopher Socrates is known for his aphorism: "Know thyself." And it's right out of my human resources training materials.
For individuals, a complete self-assessment of strengths and weaknesses is the key to success. Once an employee knows who she or he is, then it's possible to effectively set goals. Then, execution comes into play.
For success in business, an analysis of strengths, weaknesses, opportunities and threats will pave the way for writing a productive strategic plan and a business plan. And again, it's important to execute.
Google's courage will help other businesses to fully realize about the problems associated with foregoing their values in order to do business in China. Certainly, it will be a catalyst for discussion.
Google believes its security was violated by hackers based in China. But there is probably another motivation. The search giant has relatively little to lose unlike companies such as General Motors.
Again, at least Google is at least making effort in upholding corporate values, but General Motors isn't. Buick is huge in China but it's at the detriment of the U.S.
"U.S. automakers are essentially blocked from selling American made vehicles in China's huge market, even though Chinese manufacturers are terribly uncompetitive," writes noted economist Peter Morici, Ph.D.
"U.S. carmakers are compelled to form joint ventures and share knowhow with Chinese partners to produce and sell in the world's second-largest economy," he adds.
"These and similar restrictions steal millions of American jobs in autos and supporting industries like electronics, metals and plastics and computer software," he explains. "Eliminating the resulting $450 billion trade deficit on oil and manufactured products would create more than 4 million new jobs directly, and at least another 2.5 million as those additional workers' spending spread through the economy."
Professor Morici is a faculty member at Robert H. Smith School of Business, University of Maryland, and his Op Ed analyses are published on this portal here and his U.S. economic forecasts are found here.
Coincidentally, American taxpayers have never been asked to bail out Google. But General Motors' underwent a bankruptcy and got a massive bailout, and is still selling out.
Here is Google's explanation of its new perspective in dealing with China.
See the difference between the two companies? General Motors' management needs to look at itself in the mirror and implement better strategies to increase profits.
From the Coach's Corner, editor's picks for related content:
Has China Prompted U.S. Tech Innovation and Funding? — There are two reasons why China has a strategic advantage over the U.S. in technology. It is No. 1 in tech sales and owns the rare-earths market. Both have serious implications for U.S. security.
How China-Google Controversy Still Affects Business, Government Security — The security issue between China and Google appears to be taking on new ramifications – threatening proprietary information for business and government agencies, if they do business with the giant search engine.
Will Manufacturing Jobs Return to U.S. from China? — Will federal, state and local governments change public policy to take advantage of economic developments in China?
"The only valid censorship of ideas is the right of people not to listen."
-Tommy Smothers
__________
Author Terry Corbell has written innumerable online business-enhancement articles, and is a business-performance consultant and profit professional. Click here to see his management services. For a complimentary chat about your business situation or to schedule him as a speaker, consultant or author, please contact Terry.
Photo courtesy of Stuart Miles at www.freedigitalphotos.net