Social responsibility leads to a good return on investment (ROI) if marketing is implemented properly. But some CEOs make the wrong choices in trying to implement social responsibility initiatives.
"A lot of firms question the benefit of corporate social responsibility (CSR) activities, because they are often viewed as more of a cost," says Sachin Modi, an associate professor in Iowa State University's College of Business.
"Firms may not always see the benefit because they have to make an investment," he adds. "What we want to show is that if a firm is good and has some complimentary capabilities, it can gain a lot from CSR activities."
That's one of the conclusions from a 2016 study by Professor Modi and Saurabh Mishra, an associate professor at McGill University. The researchers say a strong marketing department delivers the anticipated ROI from CSR.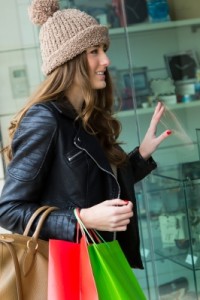 To determine the resulting long-term value and increases in stock prices, they analyzed six types of CSR:
— Environment
— Products
— Diversity
— Corporate governance
— Employees
— Community
The researchers concluded strong marketing and CSR delivered a 3.5 percent increase in stock returns.
For the average market capitalization, there was a $242.34 million increase in stock value.
But there was a caveat. The rate of return depended on the CSR activity.
With the exception of charitable giving and philanthropy, the companies profited from five of the six types.
Companies errantly selected CSR activities based on their personal preferences not what consumers, employees and vendors thought.
Charitable giving didn't always work because it was difficult for consumers to substantiate, which meant they didn't buy the companies' products.
"As firms pick what initiatives to get involved with for the community and for charitable giving, they might want to focus on those which are more easily verifiable by consumers, explains Professor Modi. "So they don't necessarily have to advertise it, consumers just come to know this firm does a lot for a particular charity."
The upshot:
"It is very important to give from a community and charity standpoint. And it may be a more true form of giving, because it doesn't always give the firm value in return," he adds. "We're not saying firms shouldn't give to charity, because it is a very important component, all we're saying is we don't see a financial return."
With strong marketing, he says the most profitable CSR activities often stem from messages about product improvements, environmental friendliness, a diverse workforce and use of sustainable resources.
But he emphasizes weak marketing doesn't work.
He also says companies have to be astute. In citing an example, Sun Chips, he says promoting its biodegradable packages failed to work because customers complained about the loud noise when chip bags were merely touched.
"Our hope is that firms see it is important to be socially responsible. It's not a choice of one versus the other," he concludes. "Firms have to do multiple aspects of being socially responsible."
From the Coach's Corner, some recommendations:
Why Your Customer-Loyalty Program Might Not Be Profitable — Researchers are warning businesses that their customer-loyalty programs, which are designed to increase repeat business, may be causing more harm than good.
For Top Sales, 5 Rules for Targeting the Right Prospects — If you target the right prospects, you'll save time and money and increase your revenue. There are five rules to follow. They're developed for B2B but work for B2C, too.
Critical Essentials to Develop the Best Marketing Formula — There are critical essentials for marketing, which includes the right channels and developing the right message. That includes the right branding slogan and logo. Unless your targeting upscale consumers, many consumers prefer value marketing — not cute, which doesn't necessarily mean selling at a lower price than your competitors. Hyper-consumerism is history. Humor is great, but more importantly, traditional values with a purpose are in vogue. Why? Consumer attitudes are changing.
Cause-Related Marketing Can Increase Sales by Double Digits — The Biz Coach has long-advocated cause-related marketing. Customers love community-minded businesses. Now, he's happy to report on a major study.
Earn Profits via Innovation, Relationships and Local Marketing — If your company is struggling as a result of declining profits, at least three factors are responsible: The clutter of competition, management, and ever-expanding and head-scratching list of advertising options.
"To improve is to change; to be perfect is to change often."
-Winston Churchill
__________
Author Terry Corbell has written innumerable online business-enhancement articles, and is a business-performance consultant and profit professional. Click here to see his management services. For a complimentary chat about your business situation or to schedule him as a speaker, consultant or author, please contact Terry.
Photo courtesy nenetus at www.freedigitalphotos.net


For one thing, enlightened marketers know that women make 80 percent of household buying decisions. And in most cases, even when a husband goes to make a purchase, he often defers to his wife.
Whether it's a suit or a computer, she usually prevails on choosing the color and the price.
So, if you want to be successful in attracting female customers, enhance your odds by making your company a great place for women to work.
That means making a commitment to giving back in your communities from where you derive income.
Why?
Many women enjoy working for companies focused on social responsibility and marketing, which can lead to big profits — see this article: Cause-Related
Marketing Can Increase Sales by Double Digits
A seemingly timeless study released in 2010 provides a warning signal to companies finding it difficult to retain female talent.
A survey of women managers indicates they're happier with their employers, if social responsibility is practiced.
Ironically, however, many females aren't aware of it even when their companies are socially responsible.
Such were the findings in a survey of 380 women managers by the Simmons School of Management in Boston, which was underwritten by Hewlett-Packard.
The study indicated socially responsible companies benefitted three ways:
Their female talent had a higher rate of job satisfaction, they were less inclined to think about resigning, and they were more likely to speak highly of their companies outside of work.
But again, many women were unaware of their employers' corporate socially responsible initiatives.
Some of the survey's conclusions:
75 percent preferred "making a positive impact on society" and "expressing and acting in line with my values."
Only 45 percent were of their employers' social responsibility activities.
Only 35 percent participate in such initiatives.
The study also provided some recommendations:
Increase communications about social responsibility efforts.
Discuss the level of commitment in terms of resources
Mention the success of the programs
Provide occasions for women to participate without the activities interfering with their jobs.
View the study here.

From the Coach's Corner, here related retention tips:
Small Business – Easy Ways to Boost Your Employees' Morale — Employee morale affects performance. Study after study shows a significant percentage of worker morale is mediocre, at best. That's often the case even for companies that are able to pay competitive wages and benefits. As you might guess, it's a bigger quandary for business owners that don't have enough cash flow for raises.
Management: How to Help Employees to Grow Professionally — Managers owe it to the organization to help their employees grow professionally. It's hard, time-consuming work. But the return on investment is terrific. The organization benefits from higher employee performance and lower turnover. Strong employee retention obviously saves the employer a lot of time and money.
Human Resources — Red Flags You're Losing an Employee — In employee retention, you never have to be surprised again. There are common traits among employees who are likely to quit — even those who are secretive about their plans. Surprisingly, workers who are reading job listings in non-work hours, leave work promptly at the end of the work day or who start taking more vacations — aren't necessarily going to quit.
Non-financial Incentives Motivate Most Employees – Study — Want motivated workers? Recognition for good work is appreciated by 70 percent of workers – a great motivator for high performance, according to a study by two companies. "Workplace technology today, such as gamification, provides many new opportunities for non-tangible recognition," said Cindy Ventrice, author of "Make Their Day! Employee Recognition That Works," (www.maketheirday.com).
13 Management Tips to Solve Employee Absenteeism — Absenteeism causes migraines for a lot of bosses. Obviously, your company will make healthier profits, if you don't have an absenteeism problem. Check your attendance records. You'll see Monday is the most-abused day of the week and January is the worst month for absenteeism.
"Diversity has been written into the DNA of American life; any institution that lacks a rainbow array has come to seem diminished, if not diseased."
–Joe Klein 
__________
Author Terry Corbell has written innumerable online business-enhancement articles, and is a business-performance consultant and profit professional. 

Click here to see his management services

. For a complimentary chat about your business situation or to schedule him as a speaker, consultant or author, please 

contact Terry

.