Updated March 17, 2018 –


The U.S. Senate's rollback of some Dodd-Frank's banking rules appears to be a good sign for small banks and small-business owners.
Small banks would be permitted to exclude their cash balances as they determine how much money to keep on hand in reserve.
At issue has been over-regulation in the wake of the Great Recession, which hurt small banks. This means small banks would allowed to operate at higher limits in lending to provide more capital to small businesses.
Senate Bill 2155 now goes to the House of Representatives.
Small business owners have been facing unnecessary financial risks because they increasingly seek debt consolidation and loan refinancing as the result of high interest rates and onerous fees, according to a small-business lender.
Lender Quarterspot reported, for example, that nearly 25 percent of the $10 million in aggregate loan requests it received from July 7 to August 7 in 2013 were for loan consolidation and refinancing.
But in refinancing their old loans, those businesses face "effective interest rates well above triple digit percentages" said the company.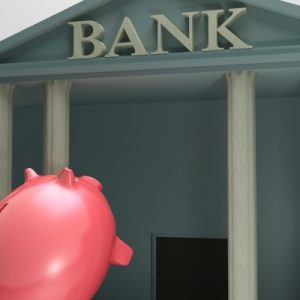 "There is obviously pent-up demand for business loan refinancing, but this also shows that many small business owners are entering into their original loan agreements without fully understanding the terms and implications," said Adam Cohen, CEO and co-founder of QuarterSpot (http://www.quarterspot.com).
"We want to educate all owners so that they understand the difference between good and bad loans, and are able to secure the best possible loan for their business," he asserted.
Due diligence
He warns borrowers to ignore advertised rates and to calculate the true cost of loans.
In a press statement, he claims small business owners are "blindly entering into loan agreements with fixed interest payments and poor terms…since most merchant cash advances and small business loans charge a fixed amount of interest and can include prepay penalties, many of these businesses will be faced with effective interest rates well above triple digit percentages if they refinance."
Instead, he said business owners should continue to pay on the original until paid off, and get another loan if more funding is needed.
Many press releases and studies published by organizations are self-serving, so it's important to have a healthy skepticism. That's my first thought about small-business lender Quarterspot.
Great Recession's residual effects
The Great Recession was caused in part by the predatory behavior of small-business lenders. In How to Ease Debt-Collection Headaches, I explained how tight credit traumatized 360,000 businesses thanks to unscrupulous practices of lenders like the nation's 15th largest credit card company, Advanta, headed by CEO Dennis Alter:
Advanta has been repeatedly accused of bilking countless customers with predatory interest rates at higher than 30 percent for dubious reasons, and abruptly cutting credit lines without warning to unsuspecting businesses long before the recession was acknowledged by economists. Little wonder about Advanta's downfall. Its business customers couldn't pay their credit card bills.
Advanta and others also wrecked the personal credit of entrepreneurs by requiring personal loan guarantees and Social Security numbers.
So Mr. Cohen's representations hit a nerve with me.
"There is obviously pent-up demand for business loan refinancing, but this also shows that many small business owners are entering into their original loan agreements without fully understanding the terms and implications."

–Adam Cohen
Quarterspot recommendations
He provides six tips:
1. Make sure your business credit profile is accurate by requesting a copy from Experian, Equifax or Dunn & Bradstreet
2. Maximize your good credit accounts by working with businesses that report trade information
3. Positive payment history is a major component of a strong credit profile so be sure to pay creditors on time
4. Maintain sufficient cash reserves in your business checking account to increase your credit limit
5. Choose a business loan without prepayment penalties or fixed interest repayments
6. Compare loans and other financing options calculating the total borrowing costs (interest paid + fees + loan amount) in dollars and cents
"Business owners should ignore advertised rates and instead compare borrowing costs in dollars and cents," continued Mr. Cohen. "Many online lenders and merchant cash advance companies calculate interest and fees using methods that cost small businesses double or more."
Quarterspot representations
He claims QuarterSpot can reduce borrowing costs by as much as 85 percent when compared to traditional lenders. He says QuarterSpot does not require small business owners to provide personal loan guarantees or to undergo personal credit checks.
Borrowers can apply for a loan in five minutes or less and receive funding in as little as 24 hours for loans ranging from $5,000 to more than $1 million.
"Small businesses employ nearly half of America and account for half of GDP, yet most small businesses cannot get a bank loan."said Mr. Cohen in an earlier release. "They are often forced to accept extremely high rates and fees from alternative sources, and worse yet – owners risk losing their personal belongings and damaging their personal credit if things don't work out."
If you apply to Quarterspot, please let us know about your experience. (We don't have any connection with Quarterspot.)
From the Coach's Corner, here are tips on obtaining a bank loan:
Applying for Bank Loan? Here's How to Shorten the Process — Business owners generally have two concerns when trying to get a bank loan or line of credit. Either they can't qualify or they face scrutiny beyond belief. Wouldn't it be great to save time and shorten the process?
Financial tips:
Primer for Best Practices in Preparing Financial Statements – A good financial system is vital for your business. Not only will a properly prepared financial statement tell you what's transpired in your business, it will give you a snapshot regarding your future. 
Budgeting Basics for a Micro Business – For entrepreneurs, often the most difficult part of launching a business is preparing financial projections. It may not be the most enjoyable task, but budgeting is imperative for maximizing performance.
Accounting / Finance – Why and How to Determine Your Break-Even Point – Uncertainty can kill hope in business. Best practices in management mean having the right information to alleviate uncertainty in business. For that you need the right tools. 
"It's easy to get a loan unless you need it."
-Norman Ralph Augustine
 __________
Author Terry Corbell has written innumerable online business-enhancement articles, and is a business-performance consultant and profit professional. 

Click here to see his management services

. For a complimentary chat about your business situation or to schedule him as a speaker, consultant or author, please 

contact Terry

.




Photo courtesy of Stuart Miles at www.freedigitalphotos.net


To answer the question, I have a simple one-word answer: No. It appears at least one of the Federal Reserve's 12 districts does not have a practitioner's understanding of small business. 
Small business is really the straw that stirs the drink in the nation's ability to increase the number of jobs in this country. 
According to Small Business Administration (SBA) figures, small businesses make up more than 99 percent of all employers and employ more than half of all workers. Another SBA stat stands out: Small businesses have created 64 percent of all jobs in the last couple of decades.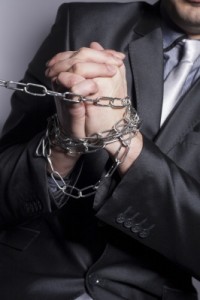 But small businesses have really suffered during and after the Great Recession. 
The Federal Reserve simply doesn't understand why its policies leaves small businesspeople feeling as though they're restrained in chains.
So why is it that a 2011 study by the Federal Reserve Bank of New York draws the wrong conclusions as to why small business employee rolls dropped a lot more than big-business employment in the recent recession? 
The Fed's study concludes that a drop in consumer demand triggered the cutbacks. Huh?
Fortunately, a blog by Dr. Scott Shane nailed the reason.
"I think two factors – reduced access to credit and the concentration of small businesses in the worst hit sectors of the economy – play a bigger role than the Fed researchers acknowledge," he wrote.
I like his work, and have quoted him previously (Is the U.S. in Danger of Becoming Second-Rate in High Tech?). Dr. Shane is an entrepreneurial scholar – the A. Malachi Mixon III Professor of Entrepreneurial Studies at Case Western Reserve University.
The Fed was right about the loss of small-business employment rolls — 10.4 percent among companies with fewer than 50 employees. And Dr. Shane agreed. As Biz Coach, a business-performance consultant, I see it every day. Small businesses did lose more jobs than their bigger counterparts during the Great Recession. So, we're in agreement on the job losses.
"Businesses with fewer than 50 employees accounted for 28 percent of the 121 million Americans employed in the private sector in 2008, the latest Small Business Administration figures show," wrote Dr. Shane. "That's too much employment in small businesses for policymakers to find a way to fix the job problem without getting the smallest companies to boost hiring."
He's right again.
"Small businesses are underrepresented in two sectors that have weathered the downturn relatively well: exporters and those in research-and-development-intensive industries," he wrote. "And small businesses account for much more of the employment in the sectors hardest hit by the downturn."
As an example, he cites construction.
"While total employment fell only 4.4 percent from 2007 to 2009, employment in construction dropped a 19.4 percent. With so many small businesses in construction, this has meant heavy job loss," he explained.
"The Fed researchers also play down the importance of tightened credit markets in accounting for the losses, arguing that most of the decline in borrowing by small businesses during the recession came from a decrease in demand for loans – not a reduction in supply," he asserted.
He cites figures from the National Federation of Independent Business: "In March 2009, at the depth of the recession, only 29 percent of small business owners reported that their borrowing needs were being met, down from 40 percent back in February 2007."
Dr. Shane points out home-price declines adversely impacted small business credit.
"A 2007 survey by Barlow Research Associates shows that one-quarter of small business owners use the equity in their homes to fund their businesses," he wrote. "And research by Kean University professor Samuel Bornstein shows that many of the loans used to tap that equity were the Alt-A, adjustable-rate and interest-only mortgages at the toxic heart of the crisis…"The decline in housing prices sucked a large amount of small business credit out of the system."
Dr. Shane indicated home equity loans for small businesses decreased $25 billion.
"If policymakers want to counteract the job losses in small business, they need to do more than say that the cause is decreased demand," he concluded. "Rather, they need to stimulate the small business heavy industries that were badly damaged by the recession and keep credit flowing."
Amen. Naturally, it follows that new strategies for small business credit are needed. However, now there's a bigger problem.
My sense is that the small business credit situation – in the aggregate – won't qualify such firms for loans. The chicanery by big banks led to reduced credit limits and they got away with charging 38 percent interest on business credit cards for dubious reasons.
From the Coach's Corner, here's a resource link:
11 Tips to Win Your Entrepreneurial (Marathon) Race — If you fear losing your entrepreneurial race, there are right steps to take and there are wrong. The good news is not all small businesspeople have cash flow issues. They've run the race and survived the marathon.
"Dreams come true if you survive the hard times!"

-George William Curtis
 __________
Author Terry Corbell has written innumerable online business-enhancement articles, and is a business-performance consultant and profit professional. Click here to see his management services. For a complimentary chat about your business situation or to schedule him as a speaker, consultant or author, please contact Terry.
Photo courtesy of patrisyu at www.freedigitalphotos.net
Updated July 15, 2010 – 3 p.m.
An influential U.S. senator, Sen. Maria Cantwell (D-WA), worked to regulate the perilous use of derivatives by Wall Street bankers, and criticized the Obama Administration in the process. But her derivative strategy worked. The sweeping financial reform legislation will regulate the risky, intangible instruments.
This means derivative trading now faces regulation, and financial institutions will have to set up a fire wall by moving their derivative departments elsewhere.
"This isn't about poking the White House, it's about getting capital flowing to small businesses," Sen. Cantwell said in an interview with Les Blumenthal, a reporter for McClatchy's Washington state newspapers.
She helped lead the fight against investment bankers, who were bailed out by taxpayers only to shell out big bonuses and who are at it again. Instead of extending credit to business, Wall Street is back to the old tricks of playing risky derivative games that helped lead to Wall Street's meltdown and the global-financial disaster.
She's also had a testy exchange with Treasury Secretary Timothy Geithner over the failed efforts to bail out community banks and the associated credit issues faced by her Washington state constituents and other American businesses and consumers.
"We are trying to keep the focus on what needs to be done to get credit flowing and avoid another bubble," Sen. Cantwell also said. "Do I wish the White House team was more attuned to these issues? Yes."
 Yes is right. It's commendable that she's become outspoken about regulating Wall Street's behavior.
If she's successful, we'll see job creation – the only way out of this mess. I've been harping about this and asking for answers to questions for an extended period of time starting with this column, "Is it Time to Police Pay at Wall Street Banks?"
And she was right about voting against the reappointment of Fed Chair Ben Bernanke. Few in Congress seem to understand Main Street issues and his tardy, tepid handling of the Great Recession at the Fed.
Firewall partnership
Sen. Cantwell partnered with Sen. John McCain (R-AZ), the former GOP presidential candidate, to bring back the commercial/investment banking firewall. This will prevent risk-taking by commercial banks that exacerbated two downturns in the 1930s and the most-recent  financial chaos. The two worked together on the Senate Commerce Committee.
Cash flow and credit are critical for operating a business. With too-few funds available in loans, businesses have been failing or, at least, suffering from bad credit as a result of not having access to capital.
Efforts by the Obama Administration and Small Business Administration to provide more loans are to be commended. However, they are way too-little and too late. Most afflicted small businesses now have poor credit because of the cash cutoffs and they won't qualify for any the funding.
Credit card regulations were too late, too.
Nothing has been done to help repair the credit of the millions of small businesspeople and consumers who were victimized by the credit card companies – domiciled in a handful of states that permit predatory behavior – their rapacious interest rate hikes for bogus reasons and slashed credit lines.
Sen. Cantwell also indicated her disappointment that the Obama Administration twice reneged on promises for action on the proposed firewall between commercial and investment banks.
"Their economic team is not living up to what they said they would," she explained to Mr. Blumenthal.
Hmm. Broken promises? That's not what America needs, but we can appreciate Sen. Cantwell's candor and successful efforts.
From the Coach's Corner, on another somber note regarding credit: Customers of the hospitality industry are ostensibly the No. 1 target of hackers, here's the article.