Despite its democratic approach, how crowdfunding – a vehicle to help entrepreneurs raise money – is remarkably similar to venture capital funding.


Crowdfunding got a stamp of approval as a stable source of raising capital for both established companies and startups. This, following a 2013 study by Wharton management Professor Ethan Mollick.
The trend is made possible by Web sites. The sites make it affordable and easy for entrepreneurs to raise cash.
Ironically, crowdfunders are just as savvy as traditional sources of funds – venture capitalists – in picking the winners in which to invest.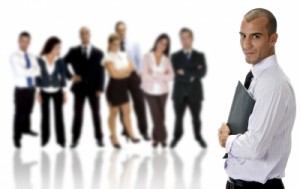 "They are looking for similar signs of quality," says Dr. Mollick. "There are things that increase the chance of being [crowd]funded if your backers don't know whether you're going to be successful yet."
He examined Kickstarter, a crowdfunding site, for clues in how donors evaluate possible investments.
Entitled, "Swept Away by the Crowd? Crowdfunding, Venture Capital and the Selection of Entrepreneurs," he studied 3200 projects – hardware, product design, software, and video games.
Funding priorities
The professor examined the funding priorities of investors:
"Does the project creator have experience in the field? Do they have a prototype? Do they have an endorsement from a prominent organization or individual? Those factors increase the chance a company is going to be successful, and they're things a venture capitalist looks for as a signal of success. They seem to be the things crowedfunders look for, too."
For example:
"You either believe that we have an existing system that makes sure the best computer science people work at Google and the best entrée funding is given by venture capitalists … or you believe that talent and opportunity are more widely distributed and that because of differences in opportunity, geography and background, people don't have similar chances," states the professor.
"What makes crowdfunding so interesting is that this puts the possibility of creating things in the hands of more people," he adds.
Veronica Mars
The movie, "Veronica Mars," is a good case study.
Creator Rob Thomas set a $2 million goal. Warner Bros. pledged n marketing and distribution support for a limited theatrical run.
The objective was attained in just 11 hours on Twitter. Later, 91,585 backers funded $5.7 million in a 30-day period.
Twitter's role is not a surprise. Here's how Twitter levels the playing field for small cap companies.
Kickstarter touts more crowdfunding successes: 10 percent of entries at a Robert Redford Sundance Film Festival in 2013.
"Something's happening: There's a lot of money flowing, there's policy and there's promise. It's the culmination of a bunch of things we care about," adds Dr. Mollick.
"Trends like this have been coming together for a long time now," he says. "Is it more democratic? Yes. But quality seems to matter, and that's important and interesting. There are still a whole bunch of interesting questions that we don't have answers to."
Read his paper here.
From the Coach's Corner, millions of entrepreneurs, investors and job seekers are excited about the Securities and Exchange Commission's crowdfunding rules.
Here are more resource links:
What Should You Divulge When Asking for Investment Capital? — If your startup is the next big thing, but you want venture capital, you can start smiling. Yes, financing has been difficult to obtain in recent years. But entrepreneurs wanting venture capital have reasons for at least a small celebration.
How to Attract an Angel Investor — Now that a UNH study indicates early stage financing by angel investors is more advantageous than venture capital money, what now? An angel investor offers seven tips.
8 Strategies to Consider Before Starting A Tech Business — Before you launch a tech business, here are eight salient strategies to remember.
"If you can dream it, you can do it."
-Walt Disney
__________
Author Terry Corbell has written innumerable online business-enhancement articles, and is a business-performance consultant and profit professional. 

Click here to see his management services

. For a complimentary chat about your business situation or to schedule him as a speaker, consultant or author, please 

contact Terry

.




Photo courtesy of imagerymajestic at www.freedigitialphotos.net


Need capital for a startup? Just about anybody can invest in startups now; after the Security and Exchange Commission (SEC) approved equity crowdfunding in 2016.
You might recall the SEC rules issued in March 2015, also known as affecting "Reg A+, put Title IV of the JOBS act into effect. Passage of the 2012 law was designed to make it easy for startups to easily raise funds.
Much like an initial public offering, an emerging business can raise from $5 million to $50 million in one of two tiers. In Tier I, an enterprise can raise $20 million in one year; and in Tier 2 it can raise as much as $50 million.
However, unlike an IPO, the regulatory burden of proof on the company is less stringent, which makes it riskier for investors.
From independent filmmaking to Web sites for kids, businesspeople have increasingly depended on crowdfunding for raising cash. Crowdfunding is a way to raise small amounts of money from a lot of people and investment groups online.
There's even an organization – the National Crowdfunding Association (NLCFA.com). The association partnered with the Film Finance Awards (FilmFinanceAwards.com) and Premier Media to produce the first annual "Film Crowdfunding Awards" in 2013.
How crowdfunding works:
Many small businesses issue an online appeal for money – they fundraise via donations, pre-sales or licenses. One Web site, for example – indiegogo.com, accepts donations from people who contribute money.
Indiegogo's commission can range from 4 to 9 percent.
Millions of entrepreneurs, investors and job seekers were waiting for the SEC to act — a decision was due in November 2012.
However, two issues delayed SEC action:
Questions about investor education and fraud protection hadn't been adequately vetted.
SEC chairman Mary L. Schapiro had resigned. Her departure meant a further delay.
The law relaxed restrictions on venture capitalists, private equity firms and hedge funds so they can more easily market to investors.
When the JOBS Act was signed into law, the most talked about parts of the law were its crowdfunding provisions. They're meant to ease restrictions on small businesses so that they can raise more money – from more investors – more easily.
SEC involvement
SEC rules will still require such funds to sell only to accredited investors. Accredited investors have a net worth of $1 million or more, or who make in excess of $200,000 annually for two years. A couple must earn $300,000.
"In the last few years, the new sources of capital have included Super Angels (experienced successful entrepreneurs supporting new entrepreneurs), incubators and accelerators," says Joey Tamer, the strategic consultant to entrepreneurs in technology and digital media, and to experienced consultants in all fields to maximize their practices.

"Now crowdfunding has joined in as one of the newer capital sources that is becoming popular among all sorts of start-up ventures, beyond music and the arts," observes Ms. Tamer.
Welcome relief for capital
Inability to get a bank loan is a widespread headache for countless small businesses. Many banks aren't loaning money, or most small business owners have an inadequate credit score to qualify for a loan or a line of credit.
Their bad credit scores are a result of slow sales and predatory lending practices of some big banks and credit card companies. If a businessperson was just one day late paying a bill, other big banks and credit card companies spotted it on the person's credit report and then piled on. They were charging interest rates as high as 38 to 40 percent – usually for dubious excuses.
One such bank was Advanta. Ironically, it suffered huge losses because small businesspeople couldn't afford the high interest rates and their principal amounts never decreased. Later, in bankruptcy court, Advanta's CEO blamed his bank's demise on the economy, but media reports indicated otherwise, such as Dennis Alter and the Tragedy of Advanta | Philadelphia Magazine.
So, small business is craving capital. However, fraud is a big concern.
Even though companies will be able to target investors via advertising, they won't be able to guarantee returns.
"It remains to be seen if these protections will be useful in supporting crowdfunding (so it is not perceived as a scam) or a hindrance to its implementation in the startup world," Ms. Tamer cautions.
Generally, investors like to jump on opportunities early. That's when they have the best chance for bigger profits. However, their risks are highest in the early stages because that's when small businesses usually fail.
From the Coach's Corner, read these resources:
What Should You Divulge When Asking for Investment Capital? — If your startup is the next big thing, and you want venture capital, you can start smiling.
Why Startup Companies Fail – How to Win — It's vital to conduct a thorough needs-assessment of strengths, weaknesses, opportunities and threats – followed by development and implementation of a strategic action plan.
You Have a Great Business Idea, but You're Stuck in 1st Gear? — Budding entrepreneurs often have great ideas but many hit self-created stumbling blocks. The typical excuses and reasons are varied. They're afraid of having their idea stolen. They're indecisive about how to proceed. They're not expert in management and operations. They're unsure about the economy. Sound familiar?
8 Top Entrepreneurs Share How They Get Ideas — How can you get inspiration for outstanding business ideas? Not sure? Well, eight top innovators — alumni from the Stanford Graduate School of Business — have their favorite techniques. 
"Investors have to ask themselves two questions. How much can we grow our investments? And, can we afford our mistakes?"
-Mohamed El-Erian
__________
Author Terry Corbell has written innumerable online business-enhancement articles, and is also a business-performance consultant and profit professional.

Click here to see his management services

. For a complimentary chat about your business situation or to schedule him as a speaker, consultant or author, please

contact Terry

.