Updated May 30, 2017 –


You might recall President Obama loosened business restrictions with Cuba, opened travel, re-established diplomatic relations with Cuba, and gave a legal path for illegal immigrants.
But apparently no cigar.
Look for possible rollbacks in Cuban policy by the White House.
That's according to John Kavulich of the nonpartisan U.S. – Cuba Trade and Economic Council in published reports.
Meantime, whether or not there'll be rollbacks in policy, don't get excited about the prospect of a new Cuban market.
Doing business in Cuba is not a panacea for American business ventures.
More than five decades ago, Fidel Castro declared Cuba a socialist state after the U.S. embargoed most exports to his country.
A year later, President John F. Kennedy was embroiled in the Cuban missile crisis.
It's still the same Cuba. In fact, there's a new twist: A war on women.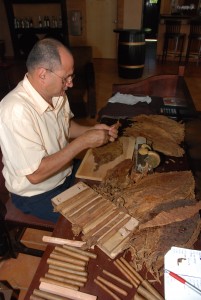 There have been other worrisome published reports. Business certainty in Cuba is uncertain – a nightmare – definitely an obstacle to success.
Why?
Cuba has troublesome business and foreign investment laws:
1. Cuba will own your company
Yes, Cuba will take a 51-49 percent ownership. It can even be a higher percentage in Havana.
2. Cuba will likely saddle you with their selections for managers
Cuba won't like your preferred team, especially if it's comprised of Cuban exiles.
This means Cubans will control your management decisions and any dealings with the government.
3. Cuba will hire your workers
You'll be subjected to Cuba's hiring practices. History shows it'll be based on cronyism. Hiring will not be based on merit or skills.
4. You will have questionable proprietary intelligence or information
Cuba controls all intelligence with its Dirección de Inteligencia, or under the direction of intelligence. You'll struggle to protect your proprietary data. Doesn't appear to be an intelligent move to me.
5. You'll be subject to phony vendors
With Cuba's relationships with China, Iran, Russia and North Korea, you'll probably be forced to have vendors from those countries. So your confidential information will be up for grabs.
Business certainty in Cuba is uncertain – a nightmare – definitely an obstacle to success.
6. Finances are dubious
Cuba has a history of unreliability in finances. The country's credit rating is bad and its track record in making payments is also poor. Birds of a feather flock together. So with China, Iran, Russia and North Korea in the mix, you won't have stability in capital or contracts.
The only possible silver lining is that you'd gain favor with those countries.
7. The Castro regime has stolen all property
You'll be dealing with property stolen from others. Should the government be ever overthrown – even in favor of a democracy – the new democratic government might conceivably cancel your agreement and your property would likely be returned to the original owners.
Conclusion:
Therefore, it might not be an impossible dream to succeed in Cuba, but it's close. Beware of the red flags.
From the Coach's Corner, here are more global business tips:
Take Your Business Globally with These 12 Tips — If you want to export your products to the international marketplace, keep in mind and implement 12 steps. They include: 1. Begin on a small scale in an English-speaking country. Unless you speak other languages fluently, begin in a nation where English is spoken. Identify the country where your product will be in demand.
Are You up-to-date on Opportunities in Emerging Markets? Why Many Managers Aren't – Seventy-six percent of business managers at global companies don't have information for their needs – even though it's necessary for productive decisions in expanding into emerging markets. Some 86 percent agree that data – market sizing and growth estimates – is vital. However, only 24 percent say the information isn't available at their companies.
Expanding Globally? Why Singapore Might Be A Good Bet— Singapore continues as a bastion of success as 43 percent of companies doing business there forecast continued growth financially and strategically until at least 2017, according to a Telstra Global Report in 2014.
11 Travel Tips – Save Money, Prevent against Cyber Theft, Fraud – The most vulnerable travelers are businesspeople. That's because they have to use Internet and e-mail. They're in danger expressly from vulnerabilities, such as from wirelessly accessible passports to using WIFI. To save you from aggravation and money losses, here are 11 quick tips.
"So, there is enormous instability in the global economy with a shift of winners and losers."
-David Korten
 __________
Author Terry Corbell has written innumerable online business-enhancement articles, and is a business-performance consultant and profit professional. Click here to see his management services. For a complimentary chat about your business situation or to schedule him as a speaker, consultant or author, please 

contact Terry

.




Photo credit: Kevin_P from morguefile.com