Success in e-commerce is increasingly challenging for retailers that want to dominate in brand preference, customer loyalty and word-of-mouth advertising.
That's because consumers want more and more in the three Cs — channels, choices and convenience.
In a 2013 global study of commissioned by United Parcel Service, research firm comScore discovered seven key developments in online shopping preferences of consumers: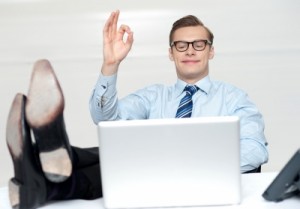 1. More information at the start of the online experience
2. More options during checkout and delivery
3. More channels for interacting with their favorite retailers
4. A seamless returns process
5. Free shipping
6. Social access
7. Mobile access
"From mobile apps to social media platforms, today's consumers value – and even expect – services to work together across the entire shopping continuum from pre-purchase to post-purchase," said Nicolas Dorget, vice president of customer solutions, UPS Canada.
"With more and more device options for staying connected to their favorite brands, retailers have a growing number of touch points through which to reach consumers," said Susan Engleson, senior director at comScore. "Retailers that customize shopping experiences so that these experiences align with how customers use different devices and platforms have a real opportunity to build brand loyalty and drive sales."
Channels
Shoppers demonstrated a preference for retailers that deliver an integrated and value-added experience across all channels, including in-store, online and via mobile devices.
The single most important factor, cited by 65 percent of respondents, was the ability to buy online and make returns in-store, while the second most important factor is availability of in-store pickup (49 percent).

Nearly 30 percent of shoppers want to be able to purchase in-store with their mobile device and want a mobile application for their smartphones.

Nearly half of consumers using a retailer's mobile app are less likely to comparison shop when using an app versus a browser.
Choices
Shoppers also indicated that they want more control over their online shopping experience.  Having access to multiple options with regards to shipping and delivery policies was proven to lead to a decrease in cart abandonment upon checkout.
Nearly 90 percent of online shoppers indicated they have placed items in their shopping carts and left the site without making a purchase.

Online consumers indicated that communicating shipping costs and delivery times early in the online shopping experience can help alleviate cart abandonment.

More than three quarters of online shoppers said they have added items to their shopping carts in order to qualify for free shipping, suggesting that retailers' minimum spending thresholds for free shipping are effective at inducing consumers to spend more.
Convenience
Simple return policies drive satisfaction and repeat business, according to the study; therefore, having a seamless returns process is essential.
Nearly 50 percent have returned a product purchased online.

Sixty-five percent of consumers will shop more with a retailer if they offer a hassle-free returns policy.
The global study is based on a survey of more than 14,000 frequent online shoppers in the U.S., Europe (Belgium, Netherlands, France, Germany, Italy and the UK), Asia (China, Hong Kong, Singapore), Australia, Mexico and Canada. Click on this animated map to learn more about each region.
From the Coach's Corner, read more about marketing:
Marketing – Why Visual Content Works on Facebook, but Hashtags Don't – Ninety-eight percent of top brands have a Facebook fan page, but Facebook's hashtags don't enhance engagement with consumers. That's one of two salient conclusions from an analysis of top-brand experiences from marketing on Facebook. 
Why Companies Are High Maintenance to Customers (but Don't Know It) – Businesses are losing more than they know because they inconvenience customers. Such negative customer perceptions result in lost opportunities in revenue growth, tarnished branding and smaller profit margins, according to a study. 
Insights – Why Marketers Should Show Moderation in Digital Communication – Businesses will decrease their chances for customer loyalty and repeat business if they don't act with more self-control in digital marketing, according to a study. 
"The web is the ultimate customer-empowering environment. He or she who clicks the mouse gets to decide everything. It is so easy to go elsewhere; all the competitors in the world are but a mouseclick away."
-Jakob Nielsen
__________
Author Terry Corbell has written innumerable online business-enhancement articles, and is a business-performance consultant and profit professional. 

Click here to see his management services

. For a complimentary chat about your business situation or to schedule him as a speaker, consultant or author, please 

contact Terry

.




Photo courtesy of stockimages at www.freedigitalphotos.net


Attendees at trade shows would rather chat with marketing and sales staff as opposed to managers.
A study released by the Center for Exhibition Industry Research (CEIR) says 56 percent of trade-show visitors prefer meeting with salespeople. It was published in an October 2012 Exhibition World article.
It indicates 30 percent of exhibitors assign marketing and sales personnel compared to 27 percent that show up with management.
A key trait preferred by 94 percent of attendees: Product knowledge.
Fifty percent of visitors would like to meet with exhibitors' researchers and developers.
But only 3 percent of exhibitors do so.
So are companies missing a chance to garner customer feedback for new product ideas?
Yes, says the study.
"Attendees regard exhibit staff as the face of the company," Exhibition World quoted CEIR research director Nancy Drapeau. "It is their chance to engage face-to-face with the people behind an organization and brand."
She reiterated the necessity to respond to attendee preferences.
"This human interaction gives exhibitors the unique chance to make a powerful connection that can translate into new business for their long-term success; therefore, having staff with the right job functions, level of experience and demeanor is key to positioning an exhibiting organization for success," she added.
… 56 percent of trade-show visitors prefer meeting with salespeople.
For the most part, the study's conclusions make sense. But I'd be careful about allowing interaction of attendees with your researchers and developers. You don't want employees who are not used to dealing with customers to inadvertently share trade secrets.
From the Coach's Corner, recommended sales reading:
8 Strategies for Trade Show Success – Trade shows are an excellent vehicle to scale your business. If managed correctly, they're cost-effective and provide you valuable face time with a targeted audience.
Want More Business? Build Trust with Consumers…Here's How — With consumers trying to cope with information overload – you will increase B2C sales with long-term customer loyalty – if you build trust by using best practices. It may be an obvious approach, but it's confirmed by a study that shows 84 percent of the respondents declared trust must be warranted before they buy.
Sales Strategy When Tempted to Bad Mouth Competitors — Imagine you're making a presentation and you feel pressure to make the sale. Suddenly you're asked about your competition. Bad mouthing competition is not a viable option.
Strategies, Precautions When Expanding into a New Market — So you see opportunities by expanding into a new market. Whether you're expanding across town or into a different region, there are risks to anticipate in alleviating any uncertainty. Even it doesn't seem risky, due diligence is required and certain precautions are imperative for success.
Elevate Sales via 5 Best Practices in Pricing and HR Training — Sophistication in pricing by salespeople is an excellent driver to grow earnings rather than just looking for ways to cut costs. Instead of growing their profits with sophistication in pricing, many businesspeople miss growth opportunities when they mistakenly cut muscle – usually in human capital and branding. Here's a better way.
"Every great business is built on friendship."

-JC Penney
__________
Author Terry Corbell has written innumerable online business-enhancement articles, and is a business-performance consultant and profit professional.

Click here to see his management services

. For a complimentary chat about your business situation or to schedule him as a speaker, consultant or author, please

contact Terry

.




Photo credit: SDRandCo