April 13, 2013 


The man had a vision and now he's being recognized for it.
Former Washington State Auditor Brian Sonntag, who is in retirement this year after superb performances in five terms, has won a prestigious national honor. That would be induction into the "Heroes of the 50 States: The State Open Government Hall of Fame."
Mr. Sonntag stood out as the epitome of state-government transparency. Yes, as an elected official, he had an unparalleled vision.
Count me as a fan – not only as a citizen and business consultant, but as a columnist who interviewed him on multiple occasions as the "Biz Coach" on KING5.com and two other Washington media Web sites; as well as the host of "Washington Business Weekly," the Association of Washington Business radio program.
It can't be over-stated. He was a conscientious public servant dedicated to doing the right thing for taxpayers.
WPC weighs in
His award drew praise from a state public-policy think tank, Washington Policy Center (WPC).
"Sonntag has also been a strong advocate for Washington Policy Center's proposed legislative transparency reforms,"said Jason Mercier, director, for WPCs Center for Government Reform. "NFOIC's acknowledgment of Sonntag's long-time support for open government is well deserved."
His selection was announced by the National Freedom of Information Coalition (NFOIC) and the Society of Professional Journalists (SPJ).
The State Open Government Hall of Fame is a joint venture by SPJ and NFOIC. It was developed by leaders in both organizations as a way to recognize long-term contributions of individuals to open government in their states.
Induction into the State Open Government Hall of Fame recognizes "long and steady effort to preserve and protect the free flow of information about state and local government that is vital to the public in a democracy." The award is intended to honor individuals – living or dead – whose lifetime commitment to citizen access, open government and freedom of information has left a significant legacy at the state and local level.
When Mr. Sonntag announced his intention to retire, it was a sad day for the state.
To review history and a record of his achievements, here's what I wrote here on this portal:
No Lame Duck, Washington Official Enhances Economic Public Policy
Oct. 20, 2011  
Like all inspiring great leaders, he and his staff are tenacious in delivering value for all of Washington. Who? State Auditor Brian Sonntag.
Mr. Sonntag is a favorite on this portal, a sagacious Democratic, who has consistently delivered value to state residents, and has always been available to answer questions. Admittedly, I was a bit melancholy about Mr. Sonntag's announced retirement in 2012.
He has served constituents well, particularly, with his agency's performance audits and initiatives in improving state-government performance.
And to the end, he continues to do what's best for the state. He's working to enhance entrepreneurship, which will help put the state on sound economic footing.
Another favorite entity is Washington Policy Center (WPC). The think tank also provides noteworthy analysis and timely updates.
A blog by Jason Mercier is how I learned Mr. Sonntag has been focusing on business regulations to enhance Washington's economic environment for the creation of jobs. 
Mr. Mercier cites a salient assessment of the state's regulatory processes in the state auditor's March 2011 report.
A few highlights:
The complexity of Washington State's regulatory system creates costs for governments and businesses alike. Not only are there many regulations, but many requirements change every year or two based on new legislation or state agency amendments to existing rules. The Office of the Code Reviser reports that in 2009 alone, state agencies proposed more than 14,000 pages of new or revised rules. 
Many regulatory costs to business are fixed, with larger firms able to spread those costs over a greater number of employees, meaning that small businesses bear a disproportionate part of the regulatory burden. A 2007 Department of Revenue study on the business survival rate in Washington found that 'taxes and costs of complying with government regulations are factors that contribute to business failure because most small businesses are not profitable in the early years.' (BSSUG, 2007
This is a noteworthy conclusion:
Improving the effectiveness of Washington's regulatory regime through streamlining, clear rule writing, reducing the administrative burden, and other innovations will benefit businesses, state government and taxpayers in general. Clear, fair and efficient regulations will keep Washington competitive in the global economy."
In his blog, Mr. Mercier indicates we can look forward to five Sonntag performance audits:
Agency efforts to streamline their administrative rules
Agency permit process time
State regulations in excess of federal regulations and the value added for the extra regulation
Agency inspection process and coordination amongst agency inspections
Effectiveness and opportunities for improvement for the 

state's one-stop portal for business regulations

.
As a result of WPC's September 2011, the Legislature is getting feedback from small business (What Do Small Business Owners Need from Washington State Policymakers?).
The state's small businesses want the following:
Review environmental regulations to ensure that Washington rules don't exceed federal regulations
Legislature should not grant general rule making authority to agencies, but rather be specific about rules to be put in place
Legislature should listen to and follow up on State Auditor Office reports on regulatory reform (tie)
Sunset provisions for regulations (tie)
So a Biz Coach tip of the hat to Mr. Sonntag and his team, as well as to WPC. It's past time to evolve from an adversarial state government-business relationship to one of effective public policy for economic development.


Frustration is trying to find your glasses without your glasses. 
 __________
Author Terry Corbell has written innumerable online business-enhancement articles, and is a business-performance consultant and profit professional. 

Click here to see his management services

. For a complimentary chat about your business situation or to schedule him as a speaker, consultant or author, please 

contact Terry

. 
If you want to continue the strong economic climate and job creation, and freedom from bad public policy and public officials, obviously it's time to act this year.
This is a critical time.
What is decided at the polls will affect us now and our grandchildren, too, when they're in the business world.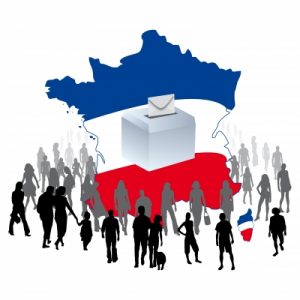 So this is the most succinct business-coaching article ever published here on this site.
The message is simple.
Please do your homework.
Naturally, you can always count on us here at The Biz Coach to monitor and research public-policy issues and provide timely insights in our  Public Policy Category.
Discuss these issues with your associates, friends and relatives. Get involved. Volunteer your services for the right causes.
Then vote by Tuesday, Nov. 6.
From the Coach's Corner, for all the right information about a healthy economic climate in Washington state, visit these Web sites:
— Washington Policy Center (www.washingtonpolicy.org)
— Association of Washington Business (www.awb.org)
This all about knowing and implementing what's important for economic development and job creation. You'll be glad you did.
"Democracy is the only system that persists in asking the powers that be whether they are the powers that ought to be."
 -Sydney J. Harris 
__________
Author Terry Corbell has written innumerable online business-enhancement articles, and is a business-performance consultant and profit professional. 

Click here to see his management services

. For a complimentary chat about your business situation or to schedule him as a speaker, consultant or author, please

contact Terry

.




Photo courtesy xedos4 at www.freedigitalphotos.net


Here's a premise on which most businesspeople and educators probably can agree: the legendary Peter Drucker, Ph.D. – as a writer, teacher and consultant – was the ultimate as a business-role model.
Surprisingly, he surprisingly had some periodic critics in education.
He preferred Claremont Graduate University and reportedly turned down four professorship offers from Harvard.
At the age of 95 in a published interview in 2004, he was asked if he had any regrets about his work.
His response:
"There are many books I could have written that are better than the ones I actually wrote. My best book would have been "Managing Ignorance," and I'm very sorry I didn't write it."
Dr. Peter Drucker

He was a voracious reader, wonderful inspiration to millions, and he lived a long, rich life. As one of my heroes, I selfishly wish he lived longer – he passed away Nov. 11, 2005. His teachings have particular significance for me.
If given the opportunity for an interview, with great delectation I would have relished the visionary's analysis on numerous fronts regarding the economy.
That includes these four developments:
No. 1: Decrease in educated Americans. The National Center for Public Policy and Higher Education has issued some disturbing news in a policy alert, which is entitled, "Income of U.S. Workforce Projected to Decline if Education Doesn't Improve." It calls on the 50 states to do a better job in education to prevent a projected decline in worker skills in order to brighten the future of America's economy.
The public policy group contends the American workforce is undergoing major change; especially the core of workers, age 25 to 64. Until at least 2020, the study shows worker wages will continue to decrease. Simultaneously, the number of workers with high school and college diplomas will decline exponentially.
Why? The number of educated white workers will drop from 82 percent to 63 percent while the number of less educated minorities will increase from 18 percent to 37 percent.
No. 2: Decline in math and science. America's expertise in science and technology is fast deteriorating, according to a study by the National Academy of Sciences. The report was written by a group of top corporate executives, educators and scientists and is entitled, "Rising Above the Gathering Storm: Energizing and Employing America for a Brighter Economic Future."
In essence, the panel of experts sets four goals:
Improve math and science education in grades K-12.
A more cordial milieu for science for college and post graduate studies.
Increase federal funding for scientific research.
Encourage the growth of family-wage jobs in evolving industries with tax incentives and other fiscal tools.
It wasn't surprising that the report identified two Asian countries, India and China, as among the nations that will surpass the U.S. in job creation and innovation.
No. 3: The quandary over China. The U.S. is appeasing China to excess, according to economist and professor of international business at the University of Maryland, Peter Morici.
"These policies impose huge trade deficits and unemployment on the United States, create enormous imbalances in the global economy, and contribute importantly to the Great Recession," he wrote in a commentary Oct. 8, 2005.
He is on a quest to educate America about China's approach, as evidenced years ago in a 2005 e-mail to me: "To secure its supply of oil, extend its influence and solidify internal security, the Chinese government is building a blue-water navy and spending massively to modernize its army.
More than a decade later, what's changed? By even us advocates of free trade, it is hard to ignore the professor's conclusions.
"That means targeted trade sanctions if China does not revalue its yuan and does not respect intellectual property, and if it exploits worker rights to achieve export advantages or otherwise breaks the norms and rules it acknowledged by joining the World Trade Organization, International Labor Organization and other international organizations," he said.
"Arrogance is being proud of ignorance."

-Dr. Peter Drucker
"It's time to face up to the fact that China, rather than evolving into a democratic society with a market economy, could just as easily morph into a fascist menace with global reach," he said. "Appeasement didn't work for Britain dealing with Germany in the 1930s, and it is not working for America with China now."
Could Dr. Drucker have related to Dr. Morici's analogy? Who knows? But when the Nazis banned and burned one of his essays in the 1930s, Dr. Drucker fled to England. He argued against the appeasement of Germany by England.
No. 4: Creation of jobs. Three-fourths of all the planet's new jobs will be generated by just 9.8 percent of new businesses, according to a research organization, Global Entrepreneurship Monitor (GEM), in its assessment of entrepreneurship in 39 countries.
While women entrepreneurs are a major force in America, most of these anticipated startups are to be launched by well-educated men aged 25-34 years with high incomes in the U.S., Canada, Australia and New Zealand.
Ostensibly, monetary trade issues and the pressures of an uneducated workforce will apparently vex a major economic engine – the world's startup entrepreneurs.
So, how would Dr. Drucker analyze such developments?
For starters, consider:
In his book, "Managing for results," he wrote: "Waste runs high in any business. Man, after all, is not very efficient. Special efforts to find waste are therefore always necessary."
And while training the board of directors of an organization, I was reminded once again that his writings are a great resource. In answering a question about how I continually evaluate my efficiency, I told the audience that I never end my day's work until I assess my activities. That is one of my daily efforts thanks, in part, to the management pioneer.
In "Management Challenges for the 21st Century," Dr. Drucker suggested that it is important for a manager to know the answer the question, "Where do I belong?"
But to answer that career dilemma, he pointed out it is actually necessary for a person to know the answers to three questions:
What are my strengths?
How do I perform?
What are my values?
What a wonderful scholar. In my experience as a business practitioner and journalist, I know he was right.
Candidly, as a management consultant, I meet few managers and staff in the workplace who innately know to ask and answer such questions. But after they're trained in how to accurately assess their strengths and weaknesses, they benefit from an average 30 percent increase in self esteem. As a result, organizations progress nicely as their managers and workers perform much better.
By the way, for many years in HR training classes, I've quoted this Dr. Drucker statement: "Arrogance is being proud of ignorance."
In other words, continual study and evaluation will help a person to avert complacency.
If every businessperson practiced these principles, promoted education and focused on managing ignorance, the economic outlook would be brighter.
From the Coach's Corner, more thoughts on learning and education:
"An education isn't how much you have committed to memory, or even how much you know. It's being able to differentiate between what you do know and what you don't."
-Anatole France
__________
Author Terry Corbell has written innumerable online business-enhancement articles, and is a business-performance consultant and profit professional. 

Click here to see his management services

. For a complimentary chat about your business situation or to schedule him as a speaker, consultant or author, please 

contact Terry

.