Budding entrepreneurs often have great ideas but many hit self-created stumbling blocks. The typical excuses and reasons are varied.
They're afraid of having their idea stolen. They're indecisive about how to proceed.
They're not expert in management and operations. They're unsure about the economy.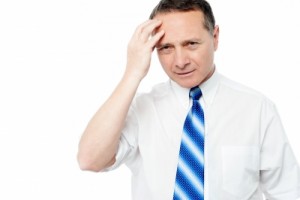 Sound familiar?
So nothing gets done – it's called paralysis from analysis.
You don't just boot your computer and expect things to happen.
Simply put, you have to turn on the light of knowledge and action.
Well, to get started, there's a simple solution: Get feedback from knowledgeable sources.
Personally, my experience is that people are generally honest and have too many other priorities to steal ideas.
Yes, there are predators who can't be trusted. But you can still get started.
Step No. 1
If you don't have trustworthy savvy associates, do the necessary legal footwork.That might mean a non-disclosure agreement, copyright, trademark and appropriate contracts.
Be sure to have an exit strategy. You should always have an exit strategy in place – no matter what. Whether you're just starting out or you're a veteran business owner, you should always have an exit strategy. Here's how.
Step No. 2
Get feedback. One of the salient reasons for startups' failures is that they don't intimately know their niche and marketplace.
You might have an outstanding idea. But it's only good if you can learn the right insights. That comes from soliciting feedback in order to sell your product or service.
So get your non disclosure agreement signed. Then, get your feedback.
Step No. 3
Implement your idea.
From the Coach's Corner, for new entrepreneurs here are more resource links:
Been There… Done That… Here's How – New York Times — Terry Corbell, a management consultant, does not work for start-ups. "People who are starting businesses aren't good at what they do yet," he says. But Mr. Corbell, founder of CMS – Corbell Management Services (https://www.linkedin.com/company/837833/) in Federal Way, Wash., and author of a column called "The Biz Coach" that appears on the Web sites of an all-news radio and television station in Seattle, is happy to advise people whether they should become entrepreneurs and, if they do, what the basic rules are for success.
Advice on Taking an Entrepreneurial Leap – New York Times — Terry Corbell, a management consultant, has some advice for all the readers who responded to an invitation I made last month to send him questions about running a business. Make a list of your weaknesses, he told those who asked how to get started. Because so many e-mail messages poured in, Mr. Corbell, the author of a column called The Biz Coach that appears on the Web sites of an all-news radio and television station in Seattle, chose to address in this column the ones that reflected three major entrepreneurial dilemmas: how to take the leap into the small business world, how to market your product and, for retail ventures, how to find the best location.
Management and HR for higher performance — Part three: How to grow your small business. In analyzing the growth rates of small businesses – every great entrepreneur has one salient quality – the ability to be an effective manager. An effective manager efficiently allocates resources for achieving goals. Quality management usually results from an independent SWOT analysis – assessing internal strengths and weaknesses along with evaluating external opportunities and threats.
Marketing Essentials on a Shoestring Budget — Why do businesses sometimes falter? Let's get the perspective of a retired longtime business professor and business counselor who is actively pursued for his opinions. "One reason is they fail to understand their special niche or their market," said Neil Delisanti, who enjoyed a unique, long career as a business professor at the University of Puget Sound and The Evergreen State College. He also ran the Small Business Development Center (SBDC) in Tacoma, WA, where he advised more than 2,000 firms.
10 Scholarly Solutions for Selling More Products — Part one of a three-part series: How to grow your small business. Small business owners face more predators than ever, which makes decision-making about growth seem very challenging. In order to minimize the likelihood of entrepreneurial migraine headaches during bad-hair days, a business owner needs to perform like a masterful clairvoyant when decision-making about growth.
"A journey of a thousand miles must begin with a single step."
-Lao Tzu
__________
Author Terry Corbell has written innumerable online business-enhancement articles, and is a business-performance consultant and profit professional. 

Click here to see his management services

. For a complimentary chat about your business situation or to schedule him as a speaker, consultant or author, please 

c

ontact Terry

.
Image courtesy of stockimages at www.freedigitalphotos.net


As a critical thinker, Dr. Peter Drucker left a giant legacy of thought leadership. For my money, the world's foremost business philosopher left us with timeless teachings.
A personal favorite of mine is one of his lesser known quotes: "Arrogance is being proud of ignorance."
The quote is applicable in a myriad of ways – whether it pertains to professionals' careers or the companies for whom they work. As a business-performance consultant, I strongly recommend self-assessments for careers and a business-performance analysis for companies.
It's vital to conduct a thorough needs-assessment of strengths, weaknesses, opportunities and threats – followed by development and implementation of a strategic action plan.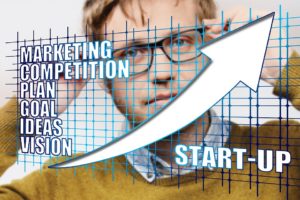 Of course, Dr. Drucker's quote is also applicable in understanding the No. 1 reason why startups fail.
Such companies don't have a clear picture of their situations. They complacently assume that they do, but most don't.
Consequently, nine out of 10 fail because they self destruct – not because they're defeated by competitors. This is true in any sector.
Now, there's informative confirmation about the reasons for startup failures from another source, Genome. It was a timeless 2011 report.
A Genome report on 3,200+ tech firms cited what it calls "premature scaling."
The startup Genome report concluded that too many early-stage companies try to grow at a pace inconsistent with their capabilities.
Among the Genome-study authors' conclusions:
No startup that scaled prematurely passed the 100,000 user mark.
Ninety-three percent of startups that scale prematurely never break the $100k revenue per month threshold.
Startups that scale properly grow about 20 times faster than startups that scale prematurely.
"A startup can maximize its speed of progress by keeping the five core dimensions of a startup Customer, Product, Team, Business Model and Financials in balance," write the study's authors. "The art of high growth entrepreneurship is to master the chaos of getting each of these five dimensions to move in time and concert with one another.
"Most startup failures can be explained by one or more of these dimensions falling out of tune with the others," assert the researchers. "In our dataset we found that 70 percent of startups scaled prematurely along some dimension."
Inefficiency causes failure
My sense is that such new entrepreneurs' behavior fails to match their goals for success. Too often, they lack cohesive-business behavior. The study appears to confirm this point.
"Every startup has an actual stage and a behavioral stage," assert the authors. "Actual stage is measured by customer response to a product. A startup is classified as inconsistent when any behavioral dimension is at a stage that is different than the actual stage."
Hence, they call it premature scaling.
Conversely, the study points out that some companies behave in inferior proportion to their actual situation. For example, they're not expanding fast enough or they fail to add enough of the right employee skills when they are needed.
Candidly, it's one thing for new entrepreneurs to have great ideas, but it's another when they fail because they don't understand and implement best practices in management. As a result, they don't properly manage financials and there are too many unnecessary opportunity costs.
Often, new entrepreneurs simply aren't good at what they do because they don't have enough practical management experience, so they insist on charging ahead too fast or they head in the wrong directions.They fail to have exit strategy for leaving at an opportune time. Ultimately, they errantly burn capital.
Bottom-line:
The solutions lie in avoiding the pitfalls implied in Dr. Drucker's quote: "Arrogance is being proud of ignorance."
New entrepreneurs need to temper their approach and be pragmatic – don't allow conviction and passion to lead to unproductive exuberance. That's what leads to chasing ill-health and results in failure.
Instead, seek Drucker-like expertise to fully understand your situation and to guide you. That means you should get a mentor.
Then, you'll be in a position to hire the right people at the right time, objectively calculate risk management, optimize processes for critical performance improvements, and adroitly fill the needs of customers for acceptance in the marketplace.
From the Coach's Corner, here are two other resource links – my startup strategies published by The New York Times:
Here are additional Biz Coach articles on growth:
Clues You Need a Vision Plan for Growth – How to Write It — If you don't have a written vision for fast growth, the reality is that you're losing out on potential business. A written business plan is best. But if you don't have the time and resources to write it, go to plan B – a vision plan.
Mindset, Best Practices in Strategic Leadership for Growth — Whatever your situation in pursuing growth, the mindset and best practices in strategic leadership means maintaining a delicate balance – preparing for details and keeping an open mind regarding business uncertainty.
For Business Growth, the 3 Best Practices in Cutting Costs — You won't achieve long-term profitable growth by slashing costs. By strategically cutting costs, you will develop a resilient business-growth model. Just as you differentiate your company to your customers, you must differentiate your costs to propel your business growth.
Finance Checklist for Strategic Planning, Growth — Strategic planning in finance for growth means avoiding trendy fads. Instead, it requires an ongoing down-to-earth approach in order to create value. Here are seven steps.
For Profits, Manage Your Growth at the Right Pace — Entrepreneurs frequently try to rush their business growth. Certainly, growth is great but if you scale too fast, you're looking for trouble. The key is to prepare.
"When you play solitaire, you can only beat yourself."
 __________
Author Terry Corbell has written innumerable online business-enhancement articles, and is a business-performance consultant and profit professional.

Click here to see his management services

. For a complimentary chat about your business situation or to schedule him as a speaker, consultant or author, please

contact Terry

.