Typically, there are critical mistakes made by entrepreneurs. In essence, they're so busy putting out fires, they leave their financial security in doubt.
Yes, they need to put out their fires.
However, they also need to budget time to focus on important functions of business: Marketing/sales, human resources, cash flow and making astute financial plans.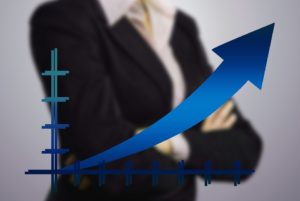 By focusing on these matters, entrepreneurs also are in a better position to prevent catastrophes, if they've planned well financially.
Points to consider:
Envision your financial future.
Automate savings and investment strategies. Minimize expenses and spending.
Do all necessary due-diligence, and get financial planning expertise — before you do anything.
Given the importance of financial planning for your security, here are 12 tips:
1. Grow your retirement savings
Set up automatic monthly withdrawals to pay off your mortgage.
Pick the best tax-advantage retirement strategy for you such as a 401 (k) or a Roth IRA and add to it every month (see tip No. 10). And very importantly, don't tap into your retirement fund for any reason.
2. Plan for premature death
It might seem inconceivable, but your comprehensive financial planning must allow for emergencies including premature death.
To be sure, you need to set aside enough money for six months if you lose your revenue streams. But if you have a family, you need to have enough assets to take care of your death expenses and to provide funds for your loved ones.
The funds have to be liquid in personal savings and life insurance. Plus, remember the how and what you do are important for beneficiary designations and proceeds.
3. Invest for the long-term
Prepare for the future like a world-class marathon runner.
As legendary investor Warren Buffett is wont to do – only invest in what you know really well, hold it indefinitely, focus on quality and value, and only follow the advice of successful people you know and trust.
As you age near retirement, remember a conservative approach in investing is best.
4. Focus the right way on capital ownership
Remember it's important to focus on how you'll get paid, not how much.
If you're the owner of capital, you'll never be taxed on appreciation until you want to be taxed. Such appreciation is subject to preferred long-term capital gains tax rates.
You'll also benefit in preferential taxation from the returns of long-term capital gains and capital-qualified dividends. You'll benefit more long-term, if you can afford to be compensated in stock vis-à-vis ordinary income.
5. Stay out of debt
Invest in your business, but manage your money to stay out of debt. This means paying off your most-expensive debt first such as credit cards or loans, student loans and mortgage debt.
Avoid future debt and cut back your spending. That includes unnecessary small expenditures.
For instance, if you're an expresso coffee aficionado, make your own coffee instead of patronizing Starbucks every day. You'll save as much as $100 a month or more.
6. Discuss money issues with your partner and family
Whether it's a business partner or personal partner, discuss financial goals. If you have children, teach them about money management.
7. Evaluate and update insurance policies
As you grow and evolve in your business, make certain your insurance policies provide the right types and amounts of coverage.
That goes for business insurance, car insurance, disability insurance, health insurance, homeowner insurance and life insurance. Don't ignore your beneficiary designations and coverage amounts should you die.
8. Remember your children
Do something for your offspring. Whatever is applicable: Fund a 529 account for college, if they're disabled fund 529 ABLE accounts, or establish a small investment account or a trust.
But do your homework about all plans. Not all are advantageous.
9. Re-finance loans
Whether you've got business loans, you're still paying off your own student loans or are concerned about your children's future, consider consolidating or refinancing your loans.
10. Invest in a Roth IRA
To begin paying a lower rate of taxes and not paying taxes on withdrawals, consider converting your traditional IRA or 401 (k) to a Roth IRA.
Just make certain to keep your marginal tax bracket in check before you make any switches. If you make a change before December 31, you make change back if you get second thoughts for any reason.
11. Consider the right retirement risk-management strategy
Study cost-effective options for your retirement income now. You'll need to allow for market volatility and your long-term healthcare as a retiree.
12. Find a professional to advise you
You're best advised to find a great financial-planning professional. Look for credentials such as the CFP®, ChFC®, CLU®, CFA® or RICP®.
From the Coach's Corner, related sources of information:
6 Best Practices to Capitalize on a Business Loan — Whether it's a business loan, a cash advance against your credit-card income, equipment lease or purchase or commercial mortgage loan, don't have stars in your eyes. Be pragmatic.
11 Tips to Negotiate Your Commercial Real Estate Lease — Depending on your locale, commercial real estate is either readily available or hard to find. Either way, it requires due diligence and skills to negotiate the best commercial real-estate lease.
Business Insurance Tips to Keep Money from Walking Away — As an entrepreneur you've worked long hours, scrimping, saving and planning in your fight for survival. But do you regularly take time to financially protect yourself and business?
Best Practices to Protect Yourself in a Business Partnership — Business partnerships often end in catastrophes because they're not based on solid legal foundations. Here are five best practices in due diligence for your protection.
Applying for Bank Loan? Here's How to Shorten the Process — Business owners generally have two concerns when trying to get a bank loan or line of credit. Either they can't qualify or they face scrutiny beyond belief. Wouldn't it be great to save time and shorten the process?


"Planning is bringing the future into the present so that you can do something about it now."
-Alan Lakein
__________
Author Terry Corbell has written innumerable online business-enhancement articles, and is a business-performance consultant and profit professional. Click here to see his management services. For a complimentary chat about your business situation or to schedule him as a speaker, consultant or author, please contact Terry.


How can you get inspiration for outstanding business ideas? Not sure?
Well, eight top innovators — alumni from the Stanford Graduate School of Business — have their favorite techniques.
In the post, 8 Different Ways to Get Great Ideas, they share how they achieve creativity.
Here are excerpts of the eight interviews:
1. "Interrupt the logical mind and allow space to daydream"
"What inspires me is beauty and the human desire and capacity to create it," says Rob Forbes (MBA '85), founder of Design Within Reach and PUBLIC Bikes.
"I listen to Glen Gould's piano pieces or other acoustic music in the morning," he adds. "My best ideas come randomly. I take naps and steam baths. You need to interrupt the logical mind and allow space to daydream."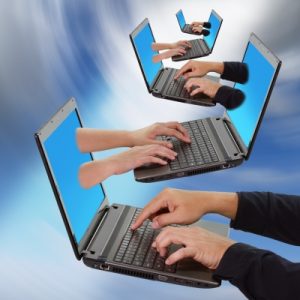 2. Listen and reflect
"Every real insight I've had has come from being a good listener," says Jessica Jackley (MBA '07), cofounder of Kiva.
"I need to have time for quiet reflection to digest it and consider how it affects me, to figure out my voice and how I can contribute to that story," she explains. 
3. Expand the "adjacent possible"
"I have worked in so many different industries and niches: big companies, small companies, government, for-profit, not-for-profit, etc.," says Denise Brosseau (MBA '93), CEO of Thought Leadership Lab. "My best ideas come from this collage of experiences."   
4. Don't seek out great ideas
"Great ideas find you," says Lecturer Andy Rachleff (MBA '84), Cofounder of Wealthfront Inc. "I don't think you find great ideas. Look at Microsoft. EBay. Dropbox. Airbnb. None of those guys was looking to start a business. The ideas just hit them. The great ones just know." 
5. Collaborate with others
"I come up with my best ideas by engaging and talking with other people," says Trae Vassallo (MBA '00), general partner at Kleiner Perkins Caufield & Byers. "Great ideas are not solitary things. Feedback from other people is the best catalyst."
6. Spend time away from your industry
"I get my best ideas when I get off the grid and detach myself from my industry," says Laura Ching (MBA '00), cofounder of Tiny Prints. "Spending time thinking about fashion, toys, or architecture frees me up to think imaginatively. It's hard to be innovative when you are stuck in your own industry." 
7. Observe consumer behavior and culture
"I enjoy observing consumer behavior and culture." says James Gutierrez (MBA '05), founder of Progreso Financiero. "I like to envision what could be, and I ask myself: Why isn't this better? How could it be better? I start to play out that scenario in my head.
"The best ideas come out of pain points I experience in my daily life and based on what I learned of gaps in financial services at Progreso," he adds. 
8. Free up your mind
"For some reason more ideas come to me when I am near water — even taking a bath," says Chip Conley (MBA '84), founder of Joie de Vivre Hotels. "I just did a weeklong meditation retreat. Freeing up the mind is a good way to get to inspiration."
" We fill our lives with so little space. Inspiration looks for crevices to parachute into," he adds. "The fewer crevices you create in your life, the less likely you are to have inspiration come through you. You need to allow yourself to be a vessel so that something can come through you." 
From the Coach's Corner, here are related posts:
16 Desirable Mental Approaches for Entrepreneurial Success — Humor me, as I recall a great sports metaphor for business. The greatest switch-hitting slugger in baseball history – Hall of Famer Mickey Mantle – was at his best in clutch World Series action. 
Feeling Less Creative? You're Not Alone – What to Do — Is it an epidemic? Creative professionals increasingly admit to a decline in their effectiveness and children's creativity has also waned, according to two studies. 
8 Strategies to Consider Before Starting A Tech Business — Before you launch a tech business, here are eight salient strategies to remember. 
Best Practices for New Women Entrepreneurs to Stay Focused — The keys for business women are to plan well, create the right balance, persevere and have the right support system. It isn't commonly known, but women entrepreneurs inherently have stronger skills than men in key areas. 
You Have a Great Business Idea, but You're Stuck in 1st Gear? — Budding entrepreneurs often have great ideas but many hit self-created stumbling blocks. The typical excuses and reasons are varied. They're afraid of having their idea stolen. They're indecisive about how to proceed. They're not expert in management and operations. They're unsure about the economy. Sound familiar? 
"You'll find boredom where there is the absence of a good idea."
–Earl Nightingale
__________
Author Terry Corbell has written innumerable online business-enhancement articles, and is a business-performance consultant and profit professional.

Click here to see his management services

. For a complimentary chat about your business situation or to schedule him as a speaker, consultant or author, please

contact Terry

.




Photo courtesy of nokhoog_buchachon at www.freedigitialphotos.net


May 12, 2014 –


In its 51st year, the annual charade is underway. The week traditionally highlights government events for entrepreneurs.
President Barack Obama proclaimed May 12 to 16 as National Small Business Week 2014 in saying the right things about small business: "the lifeblood of our economy, employing half of our country's workforce and creating nearly two out of every three new American jobs."
But governments' lip service to small business is underwhelming.
Not to be a spoil sport, but it doesn't feel as though the federal government has given us sufficient reasons for a celebration. That's why it's been ignored on this portal until a blog was published June 17, 2013 at Washington Policy Center (WPC), www.washingtonpolicy.org. 
It was written by Erin Shannon, the director of the Center for Small Business at WPC.
In her piece, "It's Nice to Acknowledge Small Business Week – but Actions Speak Louder than Words," she asserts:
"The Competitive Enterprise Institute reports the Obama Administration is 'in a class by itself' when it comes to 'economically significant' rules, which are defined by the feds as those estimated to cost the private sector at least $100 million each.
In the first three years of Obama's Administration (2009-2011), 106 'economically significant' regulations were put in place, with a cost to the private sector of $46 billion annually.  The Administration finished 57 'economically significant' regulations in 2012, and another 167 are in the works.
So far this year, 26 of these 'economically significant' regulations affect small business.
It isn't just the economically significant regulations that are proliferating and costing businesses and consumers more money.  According to the CEI report, the Code of Federal Regulations hit an all-time high of 174,545 pages in 2012, an increase of more than 21% over the past decade.  The number of pages in the Federal Register, which includes new rules as well as proposed rules and supporting documents, has also grown.  Obama set the all-time record of 81,045 pages in 2010, and his Administration has the dubious honor of posting three of the four largest paperwork years on record."
Washington state government
But she doesn't stop at the federal level. Washington state is equally unproductive.
"Over the course of two years (2011-2012), during which there was a moratorium on "non-critical" agency rulemaking, state agencies imposed a total of 805 new, permanent rules and 909 temporary, emergency rules that together fill 15,754 pages and change 10,047 sections of the Washington Administrative Code.
The Washington Economic Development Commission (WEDC), which is comprised of stakeholders representing business and labor, agency directors and lawmakers from both parties, says the key to job growth is to reform our state's regulatory policies.  In a strongly worded condemnation of our state's regulatory climate, the WEDC says, 'Washington's overly burdensome regulatory system must be addressed as a top economic development priority.'"
She pointed out Washington state Governor Jay Inslee hadn't joined in the recognition of small business.
She also reminds us of WPC's astute "long-standing policy recommendations to improve our state's business climate." Indeed, they're certainly worth reviewing and enacting.
Seattle
And how is the city of Seattle helping small business?
The city engineered two threats to small business:
— The Seattle City Council passed its "Job Assistance Bill." Effective November 1, 2013, this means employers cannot ask job applicants about their criminal history until after the initial screening process. That is, unless employers can show they have a "legitimate business reason," a dubious exception.
— And then there's the new minimum wage: $15.
Businesspeople and human resources folks will have fun. Neither threats will help small business. They'll lead to higher prices, drive entrepreneurs elsewhere, and will decrease opportunities for low-skill workers.
From the Coach's Corner, you can read more about government/public policy issues here.
Rather than just pointing out the flaws in government policy, here are related small business tips:
Don't let Minimum Wage Mandates Ruin Your Business — Your cash flow, credit access, pricing and profit margins are all directly or indirectly at-risk with the proposed mandates to increase the minimum wage. Workers should be paid well, if they're good performers.
Minimizing Liability and Managing an OSHA Inspection — Government is making it harder and harder to run a business. Many business owners dread onerous government regulations, including from OSHA.
Small Business – Easy Ways to Boost Your Employees' Morale — Employee morale affects performance. Study after study shows a significant percentage of worker morale is mediocre, at best. That's often the case even for companies that are able to pay competitive wages and benefits.
Searching for Profits? Escape the Wilderness of Uncertainty — The quest for profits is challenging if you're lost in the wilderness of uncertainty. But success is possible. Hard work isn't a cure-all for success in business. True, passion and enthusiasm help to a degree, as well. But success requires more than just these qualities.
"Good judgment comes from experience, and a lot of that comes from bad judgment."

-Will Rogers
__________
Author Terry Corbell has written innumerable online business-enhancement articles, and is a business-performance consultant and profit professional. Click here to see his management services. For a complimentary chat about your business situation or to schedule him as a speaker, consultant or author, please contact Terry.


So, you have a job and would like to fire your boss to work at home. Let me caution you. Starting a business at home might be the biggest challenge of your life.
Starting a home-based business has risks. It can sap your energy and time. Even if you have sources of other income, you stand to lose a lot of sleep and comfort. There are precautions to take in starting a new business before you quit your job.
For many, a business for mom entrepreneurs is a great idea.
Benefits
The good news is that it can be very rewarding. A good business will insure you'll be in charge of your time. You'll have flexibility and only a 15-second commute. You'll be able to make your own decisions.
You'll save money on an office rental. Play your cards right and you'll have a tax deduction for your home office. And once you're successful, you'll feel gratified and will have earned more money for your family, hobbies and dreams.
But you need more than passion.
In launching your dream, here are ways to minimize risks:
1. See to it that you have the right underpinnings. Do your homework. Make certain you have enough income so that in starting a home business you don't embark with unnecessary fear.
Save some money and start networking. Analyze what you'd like to do for fun in your own business.
Remember balancing work and family can be difficult. Take baby steps. It will take some time before you're established enough to pay for your daily expenses.
Ideally, before you launch full time, you'll need to enough money in your bank or credit union to cover your business and personal expenses for a year.
2. Make certain you understand basic accounting and cash flow. Use financial software for recordkeeping. Be sure to be mindful to increase your startup's cash flow.
3. Set aside an adequate work space.starter. Structure your daytime hours for actually working.
Work smarter, not harder. Educate your family about what you're undertaking to minimize interruptions.
If you make some money, for IRS purposes, you can take a deduction. But make sure you comply with IRS regulations.
4. Get a mentor for personalized help. Hopefully, you know a woman who has want you want – successful business and family life. If not, volunteer in a charitable organization to meet new people. Ask your clergy for ideas.
Read the "people promotions" page in your local newspaper to get ideas. When you spot someone, be bold and ask the lady for an appointment. Explain you'd like her opinions. Don't be afraid. Fear is also why women receive less angel funding than men.
A great mentor will answer your questions and guide you through the maze of unforeseen problems. There are many – slow sales, fickle customers, unreliable vendors and an uncertain economy. To prepare for a financial roller coaster, don't let sales drop and don't let costs cut into your profits.
5. Plan for the worst – hope and work for the best. Think about the image you want to portray that will lead to a good income. For the ultimate respect, remember that size doesn't matter but image and professionalism count.
6. Focus daily on sales and marketing. You'll never know when you run into a prospect so know what to say when you'll come face-to-face with sales opportunities so develop and rehearse a great elevator pitch, and become proficient in making sales.
Get some positive public relations. Leverage the news media.
Like the old adage says, "cash is king," or in your case, a queen. So, when there's no cash, organically grow your business. Develop policies and procedures for preparation on how to deal with obstacles to success.
Have a strong Internet presence. The key to Internet dominance is to think integration. If you like to write, good. Good communication skills are important. If you want to implement content marketing or blogging, great.
7. Make customer retention a priority. Good repeat customers can keep your business afloat. So focus on how to keep your customers happy.
8. Have an exit strategy. Some startups are so successful, they decide to grow by franchising.
However, many don't.
Many attract buyers. Others decide they don't want a life as a mom entrepreneur. Whatever the reason, you should always have an exit strategy.
Meantime, never stop growing and learning to stay ahead of your competition.
Good luck! Share your success with others. Drop me a line and let me know how you're doing.
From the Coach's Corner, here are more entrepreneurial tips I gave The New York Times in two interviews:
"To any entrepreneur: If you want to do it, do it now. If you don't, you're going to regret it."
-Catherine Cook
 __________
Author Terry Corbell has written innumerable online business-enhancement articles, and is a business-performance consultant and profit professional. 

Click here to see his management services

. For a complimentary chat about your business situation or to schedule him as a speaker, consultant or author, please 

contact Terry
For entrepreneurs, often the most difficult part of launching a business is preparing financial projections.
It may not be the most enjoyable task, but budgeting is imperative for maximizing performance.
"Eight out of 10 companies fail in the first two years due to insufficient cash," warns esteemed financial consultant Roni Fischer (rlf associates, inc).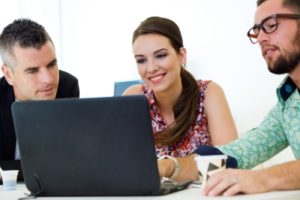 In addition, you'll need to be on top of your financials in order to grow – whether you hope to obtain a bank loan, attract investors, invest in equipment, or hire employees.
"Companies need to develop both an annual operating budget and a cash plan," says Ms. Fischer.
"The annual operating budget provides a roadmap for your operations for the next 12 months – including your projected sales to customers, your associated costs to produce these items, your marketing and customer services costs, as well as your overhead expenses," she explains. "The difference between the revenue (sales to customers) and the costs is your projected income (or loss) for the year.
"Along with the annual operating budget, you'll want to project your cash flow," adds Ms. Fischer. "For early stage and emerging companies, cash flow is difficult to sustain as growth always requires cash. Therefore, it is imperative to know when you will be collecting receipts from your customers and when your bills need to be paid to ensure you have adequate cash to honor your payroll and vendor payment commitments."
Ms. Fischer is president of RLF Associates, Inc. in the Los Angeles area. I'm very familiar with her work. As a leading consultant for over 25 years, she provides expert financial and management solutions for firms ranging from start-up companies to multi-hundred million dollar corporations.
"Eight out of 10 companies fail in the first two years due to insufficient cash."
Ms. Fischer offers the following guidance for preparing your monthly projections:
Key Elements for an Annual Operating Budget:
Prior Performance. If you have data from the prior year(s), this can be helpful in preparing your current year budget.

 

Sales Projections. Be pragmatic about your forecast. Include how much you plan to sell and at what price. Anticipate the elasticity of customer demand vis-à-vis economic conditions and price points.

 

Cost of Goods Sold. This includes materials and labor (your "direct" costs for producing the items), and your "indirect" costs for manufacturing.

 

Expenses. Include your sales and marketing expenses as well as your overhead costs – such as salaries, rent, utilities and supplies.

 

Operating Income. Calculate sales, less cost of goods sold, less expenses to determine your operating income (or loss).

 

Assumptions. Ensure that your assumptions are reasonable and achievable. Base your projections on your experience, instincts, market research and other available information.
Key Elements for a Cash Plan:
Beginning Cash Balance. Start with the cash you currently have in the bank.

 

Cash Receipts. Estimate the cash you anticipate receiving from your customers; considering the payment terms you have offered to them. Keep in mind that although you may have "sales" in December, you may not collect the cash until January or February (or later).

 

Cash Disbursements. Project the cash you will need to pay your expenses in a timely fashion. Consider every expense from payroll (and associated payroll taxes) to rent to other operating costs.

 

Cash Surplus or Shortfall. Starting with your beginning cash balance, add your cash receipts, and subtract your cash disbursements. If the result is a "positive" number, you have a surplus. If the result is a "negative" number (less than zero), you have a shortfall, and will need to review your annual operating budget to determine which expenses you can reduce, which payments you can defer, or where you can obtain a loan to cover this shortfall.

 

Financing. Determine if you have the required funds for the period in question. Hopefully, you will have a surplus. If not, consider other sources for obtaining money such as a bank line of credit, factoring your accounts receivable or obtaining a loan from friends or family members. Make sure you maintain a cash reserve for contingencies.

 

Ending Cash Balance. Calculate your ending cash balance by starting with your beginning cash balance, adding your cash receipts and any financing, and subtracting your cash disbursements. The resulting amount will be the beginning cash balance for the next period.
You've no doubt heard the adage, "Cash is king." So make certain you have ample reserves to operate your business.
From the Coach's Corner, here are some related resource links:
Primer for Best Practices in Preparing Financial Statements — A good financial system is vital for your business. Not only will a properly prepared financial statement tell you what's transpired in your business, it will give you a snapshot regarding your future.  Measurement of cash flow is paramount.
Accounting / Finance – Why and How to Determine Your Break-Even Point — Uncertainty can kill hope in business. Best practices in management mean having the right information to alleviate uncertainty in business. For that you need the right tools. One important tool – know your break-even point (BEP).
Do You Know What Drives Your Profit? (There Are 4 Drivers) — For profits, entrepreneurs must learn how to manage their financials and performance, which are difficult tasks. Savvy business owners know who their ideal clients or customers are. Entrepreneurs realize financial benefits when their revenue from business exceeds their expenses and taxes. This results in a much easier task – deciding whether to save, spend or invest the profit back into the business. So, it's imperative to know what drives profit.
Embezzlement – 21 Tips to Protect Your Nonprofit or Company Assets — Embezzlement is a widespread nightmare in business and the public sector. If you surf the Internet using the key word, embezzlement, you'll find seemingly countless headlines.
6 Values for Financial Protection — Part two of two-part series: "Solutions for a Roller Coaster Marketplace"   Debt is the catalyst for all financial woes – for individuals and the aggregate economy in the United States and globally, esteemed associate Joey Tamer astutely reminds us.
11 Tips to Win Your Entrepreneurial (Marathon) Race — For successful small firms, strong cash flow doesn't just happen. Advertising firms to tech startups have a system. They plan and implement with precision. Using these strategies, you, too, will safely walk the tightrope to stay above water.
"If you aren't practicing and playing to be first, then maybe you shouldn't be an entrepreneur."
–Robert Kiyosaki
 __________
Author Terry Corbell has written innumerable online business-enhancement articles, and is a business-performance consultant and profit professional.

Click here to see his management services

. For a complimentary chat about your business situation or to schedule him as a speaker, consultant or author, please

contact Terry

.
Photo courtesy nenetus at www.freedigitalphotos.net