Why work years building your business only to sell it without fully profiting from your efforts?
For maximum profit – whether you want to sell your company to raise funds for a new venture or to simply retire – plan well to create value. Negotiate with multiple buyers to get competing offers.
Yes, business owners should plan a profitable exit strategy. That includes strategic planning to sell the digital asset, too.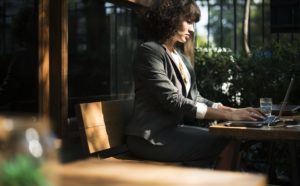 Here are exit strategies:
Understand buyer motives
You should anticipate the motivation of buyers with an attractive business model. That means taking steps for a high valuation of your business and online presentation to prospective buyers.
For starters in piquing the interest of prospects, candidly it's best if your site has the appearance of a potential for long-term passive income.
Naturally, new owners desire four basics:
Great content.
Excellent traffic.
A turn-key, low-operational involvement with the site.
Reassurance that a new owner would not lose customers and that growth is likely.
Trust
Trust is paramount. A buyer wants to be able to trust you – it's always an emotional decision. Outsource valuation of your company.
No matter what your business model is, your site must include a trustworthy 'About Us Page'. Of course, the rest of your site should have attributes conveying trust.
However, trust is a two-way street. Require a breakup fee if the deal falls through.
NOTE: A confidentiality agreement is insufficient. You can discuss generic results — but until you have a qualified buyer and negotiate a written offer with the right terms — do not reveal proprietary information such as your processes, client list and trade secrets.
Search-engine rankings
Your site should have great traffic to inspire confidence in a buyer. That includes your use of search-engine optimization techniques.
A buyer will want top search-engine rankings and to be confident about growth – the potential in attracting new customers and how to sustain it.
So, stay on top of SEO Trends.
Marketing
A smart buyer wants a site with short-term and long-term sustainability. You must get a big bang for your buck in promotion and be aware of trends in digital marketing.
By the way, for successful promotion, your Google search ads should be cost-effective.
But again, you can discuss results but not how you accomplished it until the time is right.
Competition
Marketplace competition will be on the mind of any buyer:
Whether the niche has long-term potential.
The level of market penetration and whether there are obstacles to growth.
The potential threats from competition.
Customers
Your customer base must be strong as possible, and you should launch the initiatives needed to retain customers for life-time value and to attract new customers.
Mobile site
It's increasingly important to have an easy-to-use mobile site.
With the skyrocketing sales of smartphones and tablets, comes a warning from Google. If you don't have a mobile site, you should.
Make sure it has what Google calls "mobile friendliness." Implement Google's seven precautions for a top Google ranking.
Advertising vis-à-vis affiliate marketing
Unless, you're selling your own products or services, decide on a passive-income marketing site – such as an advertising or affiliate marketing model.
Certainly, the two models have similarities in promoting a third-party partner.
In the advertising model, the goal is to entice the maximum number of site visitors to click on the advertisements.
Unless you sell ads, your option is to sign up with a pay-for-click service such as Google AdSense. With a service, you'd have control over the types of advertisers.
The problem is that you have to generate a lot of traffic as you'll only get a very small amount of money from each click. Also, be aware that countless other sites will publish the same ads.
In affiliate marketing, the approach is to garner a percentage of a sale or a fixed amount when a visitor clicks on an ad in a certain way.
For instance, affiliate marketers might want you to refer followers for their newsletters. When visitors subscribe to newsletters of affiliate marketers, you as the publisher would be  paid.
Affiliate marketing requires more due diligence than for advertising, for example:
You will lose potential income if there's an affiliate hacking, which means you will not earn credit for referring visitors.
Unfortunately, many affiliate marketers have bad reputations in terms of credibility – either in not paying, poor products, customer service or in other business practices.
And there's a lot of competition for you as countless other sites are likely to be using the same affiliate marketers.
E-Commerce
With e-commerce, you'll have more control over finances by selling products and services to visitors who pay you online.
E-commerce has made it possible for entrepreneurs to run their online businesses for higher profit.
Saas (Software as a Service)
This is on-demand software, and is increasingly popular as a model because it provides cloud access for customers to software applications on a subscription basis.
Basically, such software applications are accessed through the user's browser as they're centrally hosted.
While SaaS helps to cut IT costs and responsibilities, it means giving up control of your site. There are often issues in identity and access-management, and staying in compliance with government regulations on storing customers' data remotely.
Whether you need a site for lead generation or need to maintain ownership of content, keep in mind self-hosting gives you better control.
Operations
A buyer will want to know about how the site is operated:
The minimum level required in technical expertise.
The quality and documentation of standard operating procedures.
Management of employees and contractors.
Cementing the deal
Whatever your site's model, you must provide justification for your selling price. Valuation drivers play a role here, such as dominance in your industry and niche.
Ask questions. Get to know the person's concerns and be prepared to give added value like providing post-sale consultation for a year to cinch the deal.
To get a top selling price and to put savvy buyers at-ease, it's best have your representations verified by a recognized authority.
From the Coach's Corner, here are related strategies:
SEO Tips to Rank No.1 on Bing and Google — Study — There are striking similarities with Bing and Google — Web sites for top brands rank the highest and No. 1 sites are dominant because they have quality content, as well as strong social media signals and backlinks.
21 Mistakes to Avoid in SEO (Infographic with Valuable Tips) — For online success it's vital for your site to place high on the search engines. It's possible if you use best practices in SEO. Here are 21 mistakes to avoid.
For More Sales, 8 Vital Mobile Marketing Tips — Put your brand where prospects and customers are likely to see it. That means leveraging mobile marketing.
Marketing Tips via Mobile Devices, Reviews, Coupons — Digital marketing opportunities keep growing and growing. For instance, 70 percent of consumers research product reviews while they shop in stores. Ninety percent are relying on their mobile devices as they make in-store buying decisions.
Selling Your Mid to Large-Size Business? Beware of the Obstacles — With plenty of angst and working long hours, you've spent a lifetime building your company. Now, you're dreaming about an exit strategy – selling out before your retirement for easy living. Perhaps you've exhausted so much time and energy growing your company you haven't given any thought to the business-selling process. Here are recommended strategies.
"The best things in life are often waiting for you at the exit ramp of your comfort zone."
-Karen Salmansohn
__________
Author Terry Corbell has written innumerable online business-enhancement articles, and is a business-performance consultant and profit professional. Click here to see his management services. For a complimentary chat about your business situation or to schedule him as a speaker, consultant or author, please 

contact Terry

.


Good news if you're concerned about obtaining capital for your startup, as long as you're in mobile or other technology. Money is available.
That's one of the conclusions according to the chair of two venture-capital panels at Digital Hollywood, the entertainment and technology conference in May 2013.
"There is plenty of capital available now for starting and growing a new business, particularly in technology and mobile," says Joey Tamer, the chair of the two VC panels.
"The rash of IPOs last year (2012) seems not to have encouraged a strong IPO market, as the hype did not match the results, in many instances," she adds.
The IPO trend impacts the type of exit strategies a company can implement.
"There are always many more exits by merger or acquisition than by IPO," says Ms. Tamer.
"And this year (2013), with the IPO market limited, we are seeing a flood of companies ready to be sold, because all the companies that were ready at the end of 2007 (and onward for several years) and which have survived, are on the market now.

       Joey Tamer
With this development, she says "there are too many companies ready for exit for the demand of the buyers."
More trends
In addition to the increase in available capital, she explained the trend since the Great recession:
Some of this capital is available because other vehicles for investing capital are still limited (or perceived as too risky).
This available capital is made more accessible in light of the reduced risks associated with start up tech companies, because there are so many more sources of capital:  incubators, accelerators, angels, super angels, angel groups, boutique venture funds, and large, established venture funds, and well as private equity capital.
Yes, there seems to be the "Series A crunch" which makes attracting professional capital difficult once your product is in the market but before it has significant market traction or share.  But that crunch has always been there. Years ago I called it the Series B Gap.
(For more of her insights on the so-called Series A funding crunch and what she terms the Series B Gap, see this article: Are Startups Facing a Series A Funding Crunch?) 
Exit strategy advice
Ms. Tamer says exits tend occur between six to eight years following launch.
"Venture capitalists need to create an ROI on each of their funds in a similar time frame," she asserts. "Companies need time to launch, scale and fully realize their potential to scale, to drive up their valuation at exit. Predicting the conditions of the exit market that far into the future is difficult."
She's a strong advocate for developing an exit strategy, and "track that strategy just as they track their other business planning issues, adapting to market shifts as necessary."
She differs with the opinions of VCs who advise entrepreneurs to "build your company for value and don't worry about when and how to exit…But I urge my clients to watch for their exits, and plan their growth strategies with a clear eye on the end game."
That's great advice. You should always have an exit strategy in place – no matter what. (See: When Should You Develop an Exit Strategy? Now…Here's How.)
Ms. Tamer, www.joeytamer.com, is a strategic consultant to entrepreneurs in technology and digital media, and to experienced consultants in all fields to maximize their practices.
From the Coach's Corner, editor's picks for related information:
6 Patent Tips to Protect Your Inventions, Intellectual Property — Whether you're a new or existing business, take precautions to protect your inventions. Entrepreneurs are well-advised to consider ways to avoid legal entanglements over their inventions and intellectual property. If you don't take steps to protect a valuable invention, you risk two possible consequences. But you can do something about it.
8 Strategies to Consider Before Starting A Tech Business — Before you launch a tech business, here are eight salient strategies to remember.
How to Attract an Angel Investor — Not only will you get the funds you seek with an angel investor, you'll get added value in expertise. An angel investor offers seven tips.
Angel Investor: Tips for Increasing Cash Flow, Profits — A successful angel investor shares his tips for good cash flow and other profit issues.
"Capital isn't scarce; vision is."
-Sam Walton
__________
Author Terry Corbell has written innumerable online business-enhancement articles, and is a business-performance consultant and profit professional. 

Click here to see his management services

. For a complimentary chat about your business situation or to schedule him as a speaker, consultant or author, please 

contact Terry

.