Typically, there are critical mistakes made by entrepreneurs. In essence, they're so busy putting out fires, they leave their financial security in doubt.
Yes, they need to put out their fires.
However, they also need to budget time to focus on important functions of business: Marketing/sales, human resources, cash flow and making astute financial plans.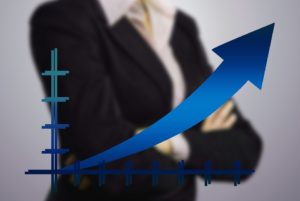 By focusing on these matters, entrepreneurs also are in a better position to prevent catastrophes, if they've planned well financially.
Points to consider:
Envision your financial future.
Automate savings and investment strategies. Minimize expenses and spending.
Do all necessary due-diligence, and get financial planning expertise — before you do anything.
Given the importance of financial planning for your security, here are 12 tips:
1. Grow your retirement savings
Set up automatic monthly withdrawals to pay off your mortgage.
Pick the best tax-advantage retirement strategy for you such as a 401 (k) or a Roth IRA and add to it every month (see tip No. 10). And very importantly, don't tap into your retirement fund for any reason.
2. Plan for premature death
It might seem inconceivable, but your comprehensive financial planning must allow for emergencies including premature death.
To be sure, you need to set aside enough money for six months if you lose your revenue streams. But if you have a family, you need to have enough assets to take care of your death expenses and to provide funds for your loved ones.
The funds have to be liquid in personal savings and life insurance. Plus, remember the how and what you do are important for beneficiary designations and proceeds.
3. Invest for the long-term
Prepare for the future like a world-class marathon runner.
As legendary investor Warren Buffett is wont to do – only invest in what you know really well, hold it indefinitely, focus on quality and value, and only follow the advice of successful people you know and trust.
As you age near retirement, remember a conservative approach in investing is best.
4. Focus the right way on capital ownership
Remember it's important to focus on how you'll get paid, not how much.
If you're the owner of capital, you'll never be taxed on appreciation until you want to be taxed. Such appreciation is subject to preferred long-term capital gains tax rates.
You'll also benefit in preferential taxation from the returns of long-term capital gains and capital-qualified dividends. You'll benefit more long-term, if you can afford to be compensated in stock vis-à-vis ordinary income.
5. Stay out of debt
Invest in your business, but manage your money to stay out of debt. This means paying off your most-expensive debt first such as credit cards or loans, student loans and mortgage debt.
Avoid future debt and cut back your spending. That includes unnecessary small expenditures.
For instance, if you're an expresso coffee aficionado, make your own coffee instead of patronizing Starbucks every day. You'll save as much as $100 a month or more.
6. Discuss money issues with your partner and family
Whether it's a business partner or personal partner, discuss financial goals. If you have children, teach them about money management.
7. Evaluate and update insurance policies
As you grow and evolve in your business, make certain your insurance policies provide the right types and amounts of coverage.
That goes for business insurance, car insurance, disability insurance, health insurance, homeowner insurance and life insurance. Don't ignore your beneficiary designations and coverage amounts should you die.
8. Remember your children
Do something for your offspring. Whatever is applicable: Fund a 529 account for college, if they're disabled fund 529 ABLE accounts, or establish a small investment account or a trust.
But do your homework about all plans. Not all are advantageous.
9. Re-finance loans
Whether you've got business loans, you're still paying off your own student loans or are concerned about your children's future, consider consolidating or refinancing your loans.
10. Invest in a Roth IRA
To begin paying a lower rate of taxes and not paying taxes on withdrawals, consider converting your traditional IRA or 401 (k) to a Roth IRA.
Just make certain to keep your marginal tax bracket in check before you make any switches. If you make a change before December 31, you make change back if you get second thoughts for any reason.
11. Consider the right retirement risk-management strategy
Study cost-effective options for your retirement income now. You'll need to allow for market volatility and your long-term healthcare as a retiree.
12. Find a professional to advise you
You're best advised to find a great financial-planning professional. Look for credentials such as the CFP®, ChFC®, CLU®, CFA® or RICP®.
From the Coach's Corner, related sources of information:
6 Best Practices to Capitalize on a Business Loan — Whether it's a business loan, a cash advance against your credit-card income, equipment lease or purchase or commercial mortgage loan, don't have stars in your eyes. Be pragmatic.
11 Tips to Negotiate Your Commercial Real Estate Lease — Depending on your locale, commercial real estate is either readily available or hard to find. Either way, it requires due diligence and skills to negotiate the best commercial real-estate lease.
Business Insurance Tips to Keep Money from Walking Away — As an entrepreneur you've worked long hours, scrimping, saving and planning in your fight for survival. But do you regularly take time to financially protect yourself and business?
Best Practices to Protect Yourself in a Business Partnership — Business partnerships often end in catastrophes because they're not based on solid legal foundations. Here are five best practices in due diligence for your protection.
Applying for Bank Loan? Here's How to Shorten the Process — Business owners generally have two concerns when trying to get a bank loan or line of credit. Either they can't qualify or they face scrutiny beyond belief. Wouldn't it be great to save time and shorten the process?


"Planning is bringing the future into the present so that you can do something about it now."
-Alan Lakein
__________
Author Terry Corbell has written innumerable online business-enhancement articles, and is a business-performance consultant and profit professional. Click here to see his management services. For a complimentary chat about your business situation or to schedule him as a speaker, consultant or author, please contact Terry.


Debt is a killer. But if you're in debt, you're already feeling horribly about it.
Being in debt goes well beyond being limited in what you're prevented from buying – whether you can take a vacation or even enjoy a simple hobby.
Debt is a strain on your family and your emotions personally. It can cause you to get ill. Furthermore, unless you take steps to deal with it, your situation will only worsen on all fronts.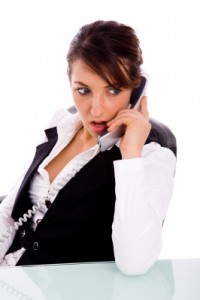 It becomes a very heavy anchor. So get busy.
Here are nine top strategies:
1. Rank your debt according to importance
Pay off your highest debt as soon as possible. More than likely, it's credit card debt with painful interest rates. So focus on the largest amount first.
But if you have many debts, it might be easier on your emotions to pay the smallest ones first. Work your way up the financial ladder.
As you succeed, you will feel better and become enthusiastic about paying off your bills.
If you have student debt, tackle it head on. If you're only making minimum payments, you won't make any headway.
Because your cars are depreciating assets – they decrease in value – pay off your car loans.
2. Live frugally as possible
You might be already living frugally, but keep looking for ways to save. Start by keeping a record of every penny you spend.
When you think about buying anything, ask if you really need to buy it.
Read consumer articles every chance you get. You might be surprised to learn new tricks.
For instance, if you're hooked on coffee, only drink it at home. Avoid the exotic drinks at coffee houses.
Even if you only buy a simple cup at a Starbucks, stay away. You'll save a minimum of $2 a day or about $60 a month.
3. Learn how to negotiate
Everything is negotiable. Talk with your creditors. Discuss repayment options for lower interest and debt reduction.
That's right. No matter what you need to negotiate, there are easy strategies to get anything you want. But you must first remember it's important to reach a fair compromise – with win-win negotiating skills. There are 22 Dos and Don'ts for successful negotiations.
4. Regularly monitor your finances
Keep track on how much money you owe. Set short-term and long term goals. Don't allow discouragement to rear its ugly head.
Each time you succeed, find a simple way to celebrate. Hug your partner. Spend extra time with your kids. Or take a walk.
5. Don't even think about debt-settlement companies
Debt-settlement firms would get wealthier off you, but they will not help you. In the end, they will hurt your credit, too.
Don't trust them.
"You can't be in debt and win. It doesn't work."

-Dave Ramsey
6. Apply newly found money to your debt
When you get a windfall, don't think you can celebrate and go out and spend it. Pay your debts instead.
7. Look for ways to earn extra money 
Your strategies shouldn't just be about cutting your expenses. Consider ways to put your talents to use by moonlighting.
Even if you only make a little bit of money, it counts. The more you work at making extra money, bigger opportunities will appear. It will snowball for you.
8. Become great at self-promotion
Learn how to better marlet yourself. Look for opportunities inside your company. Hone your interview strategies for a promotion.
9. Keep prospecting for ways to make money and cut expenses
Don't stand pat. Continually invest in yourself by discovering new ways to increase your income and cut expenses to pay off your debt faster.
Finally, once you get out of debt, always remember debt is the catalyst for financial woes. Learn the six values for your financial protection.
From the Coach's Corner, here are links to related articles:
Drowning in Student-Loan Debt? How to Pay it Off in 1 Year — You're not alone if you're drowning in student-loan debt. The average college graduate in 2015 was saddled with student loans totaling $35,000, which takes 10 to 20 years to pay off. Here's what you can do to stay afloat.
5 Solutions to Ease the Pain of Your Student Loan Debt — If you've had a student loan, chances are you know the pain of trying to repay it. If you're struggling to pay it off, here are five options.
Debt Consolidation Will Sink You without These 6 Tips — If you're not careful in your debt-consolidation plan to bundle your debts for a lower interest rate and minimum payments, you might get into more financial problems. Here are six precautions.
8 Financial Vows for a Young Couple's Successful Marriage — Young people have starry eyes when they plan to marry. Certainly, they look forward to a lifelong bliss together. Unfortunately, about half of first marriages end in divorce. Often, it's over money disagreements.
Money – Your Net Worth Matters More than What You Earn — When it comes to finance, most business owners and other individuals strive to increase their wealth to have more opportunities. The trouble with some, however, is that they focus on income and not their net worth. That means, of course, spending less than they earn.
"You can't be in debt and win. It doesn't work."
-Dave Ramsey
__________
Author Terry Corbell has written innumerable online business-enhancement articles, and is also a business-performance consultant and profit professional. Click here to see his management services. For a complimentary chat about your business situation or to schedule him as a speaker, consultant or author, please

contact Terry

.
Photo courtesy imagerymajestic at www.freedigitalphotos.net



So you've created a new product and want to launch a company. That's great.
But be aware most entrepreneurs learn a very painful lesson: Lack of money and financial planning are the biggest obstacles to success.
For entrepreneurs, often the most difficult part of launching a business is preparing financial projections. It may not be the most enjoyable task, but budgeting is imperative for maximizing performance.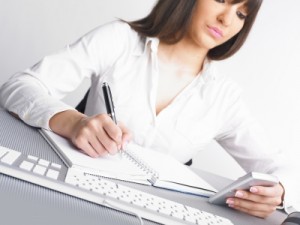 As you create a budget, make allowances for your new venture. You have to make sure you know how much money you need and when you'll generate revenue.
It's imperative to understand the risks from business expenses – fixed and unplanned costs.
Here's what you need to do:
Write a business plan, or at least a budget
There are many valid reasons to write a business plan. They're not necessarily to attract capital.
They're also necessary as a road map. Avoid writing a mediocre document. To ensure success, write a great business plan.
Anticipate risks
"Eight out of 10 companies fail in the first two years due to insufficient cash," warns esteemed financial consultant Roni Fischer (www.rlfassociates.com).
Consider your short-term and long-term risks in budget planning. The risks are many from reliance on employees to possible natural disasters.
Overestimate expenses
Budget more than you anticipate for line-item costs. Why? There are always surprises.
Whether you're a service or product business, every client has different needs and expectations that can add to your uncertainties.
Accurately forecast sales cycles
Be prepared – in case your sales pipeline dries up or if your sales slow down. You'll have to account for your expenses in all scenarios.
Some business advisors suggest ramping up your marketing during slow times. However, in my experience, marketing must be a continuous, ongoing effort. And that means identifying your right target audience and constantly thinking about how attract new customers.
Anticipate big expenses carefully
Commonly, businesses always incur major expenses when they least expect it. Your insurance rates skyrocket, or your computer system dies or your facility is hit by a fire.
But some major expenses can be anticipated, such as a new software system or building renovation.
Up-to-date budget projections are vital.
"Eight out of 10 companies fail in the first two years due to insufficient cash."

-Roni Fischer
Factor in your time costs
Time is money. If you underestimate your time costs, you'll encounter unnecessary hardship. In all projects you run the risk of mission creep.
One overlooked time-cost is customer service. Plan to give your clients adequate time to listen and address their concerns. Their feedback is important.
Budget your time so you're rarely working against deadlines, which are a huge time-waster. Give yourself some wiggle room.
If you expect to complete a client project on Wednesday, promise a Thursday delivery date. If you can deliver the product on Wednesday – that's terrific. But if you encounter last-minute problems and need an extra day, you'll still be a hero.
Monitor your budget regularly
As you grow, your cash flow needs will change. So make adjustments accordingly. You always have to be mindful to control your finances.
Create a safety net
Use additional profit to start a savings plan. You'll have money to take care of unexpected business and family expenses or to take vacations.
Remember, you cannot afford not to take vacations. Entrepreneurs have a stressful career. You'll need R&R to recharge mentally.
From the Coach's Corner, here are related tips:
How Bloggers Help Startups Get Venture Capital — Multi-million dollar venture-capital financing decisions are affected by bloggers and social media. That's the conclusion from an academic study, "Putting Money Where The Mouths Are: The Relation Between Venture Financing and Electronic Word-of-Mouth."
Startup Financial Planning: How to Get a Pragmatic Forecast — Unless you have a lot of startup experience, it can be a little tricky to make down-to-earth financial projections for your new company. Pragmatic assumptions are important in such a forecast.
Checklist to Increase Your Startup's Cash Flow — It's true that cash flow is the salient dynamic that leads to the failure or success of a business. Whether your new company's performance is stagnant or you're growing quickly, cash flow is paramount. There are at least 11 ways you can increase cash flow for your business to function properly.
Why Startup Companies Fail – How to Win — It's vital to conduct a thorough needs-assessment of strengths, weaknesses, opportunities and threats – followed by development and implementation of a strategic action plan. Here's more.
Planning – Tips for Avoiding Growing Pains in Your Startup — After reading my article, How to Start a New Business Before You Quit Your Job, a reader asks: Q: Terry, Going into management and learning leadership skills (self-develop and mentored) are great tools no doubt. These can be vital once your new biz is off the ground.
Tips for Moms Who Want to be Entrepreneurs from Home — So, you have a job and would like to fire your boss to work at home. Let me caution you. Starting a business at home might be the biggest challenge of your life. Starting a home-based business has risks. It can sap your energy and time.
"It ain't how much you make. It's how much you bring home."
-Douglas Hughes
  __________
Author Terry Corbell has written innumerable online business-enhancement articles, and is a business-performance consultant and profit professional. Click here to see his management services. For a complimentary chat about your business situation or to schedule him as a speaker, consultant or author, please

contact Terry

.




Photo courtesy of adamr at www.freedigitalphotos.net


If you're taking the pulse of your business, of course, the first thing to consider is your cash flow. If your cash flow is poor, you feel poor because you can't pay the bills nor can you use money for what you'd like to do.
Your image can also suffer with vendors or with customers, if you don't manage your cash flow.
Creativity, planning and communication are all vital in cash flow considerations.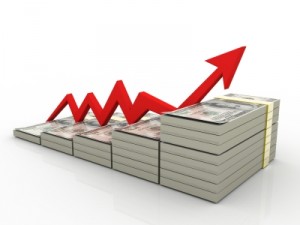 Here's how to avoid the cash-flow roller-coaster ride:
1. Prioritize your bills
Priority A — So you can best operate your company without business interruption, there are certain bills to be paid first. They include payroll, rent, taxes, or tardy utility bills.
Priority B — Some bills have grace periods, so pay them after gauging their importance. Some come with small penalties which you might more easily absorb. Such bills are important bills but you might be able to delay payment on insurance and utility bills.
Priority C — Even if you're a tad slow, some vendors will work with you, if you communicate with them and make regular payments.
2. Pay with deliberation
For time management, it's permissible to write your checks at the same time. But disburse your checks according to your priorities. This is to avoid bounced checks and over-draft fees.
Label each bill with the payment date. You should also develop a master list of your bills with payment dates.
3. Assess your financials
As the old adage goes: "A sale ain't a sale until the money's in the till."
Don't pay on the sales you hope to make. Pay on revenue that has actually arrived.
Who is more important than a quality credit provider? Treat the relationship like a business marriage.
4. Don't operate your company with sales taxes
Maintain separate a separate account for sales taxes. Don't even think about using sales taxes as working capital to operate your business.
You'll suffer greatly from stress, fees, interest, and penalties.
5. If you have employees, consider a payroll service
You'll save valuable time to operate and market your business, if you hire a professional service for the collection and payment of payroll taxes.
6. Evaluate options for your payroll schedule
Not all revenue streams are alike. Some sectors have a high frequency of deposits from daily sales. Others don't. Restaurants differ from some wholesale suppliers. Learn what's possible in your locale.
If you have a slow revenue stream, you don't want to issue payroll as frequently as other businesses. A slow payroll schedule also delays payroll tax deposits.
7. Develop and maintain a strong relationship with your banker
Who is more important than a quality credit provider? Treat the relationship like a business marriage.
It's also important to have a good working relationship with your bank, even if you're not granted a line of credit or loan.
Should you unfortunately bounce checks, a local branch manager usually has the authority to waive fees or to honor checks.
From the Coach's Corner, more cash flow tips:
For the Best Cash Flow, Manage Your Inventory Costs with 8 Tips — With proper inventory management, you can lower your expenses and increase your cash flow. For many businesses, that means taking a look at your inventory costs. When your products aren't selling, obviously, it hurts. Products just lurking and collecting dust in your warehouse are costing you money.
Angel Investor: Tips for Increasing Cash Flow, Profits — A successful angel investor shares his tips for good cash flow and other profit issues.
Don't let Minimum Wage Mandates Ruin Your Business — Your cash flow, credit access, pricing and profit margins are all directly or indirectly at-risk with the proposed mandates to increase the minimum wage. Workers should be paid well, if they're good performers.
Partnerships — 7 Steps to Avoid Fights over Money — When a business has cash flow issues, a key issue that comes up every day is money. As a partnership, you have a shared responsibility to discuss issues on principles without arguing in an ad hominem manner. Your company is doomed if you ever attack your partner's character or sarcastically belittle the person's traits.
For Profits, Manage Your Growth at the Right Pace — Entrepreneurs frequently try to rush their business growth. Certainly, growth is great but if you scale too fast, you're looking for trouble. The key is to prepare.
"Number one, cash is king… number two, communicate… number three, buy or bury the competition."
-Jack Welch
__________
Author Terry Corbell has written innumerable online business-enhancement articles, and is a business-performance consultant and profit professional. 

Click here to see his management services

. For a complimentary chat about your business situation or to schedule him as a speaker, consultant or author, please 

contact Terry
.




Image courtesy of jscreationzs at www.freedigitalphotos.net