Updated March 4, 2015 –
Is ObamaCare finally on the ropes?
The U.S. Supreme Court is deciding whether ObamaCare will make Americans eligible for federal tax subsidies in three dozen states that opted against their own exchange. If the high court rules against the Obama Administration, the controversial law will fall apart. A ruling is expected in June.
In November 2014, Democrats suffered an election debacle not seen since the Republican landslide of 1994. Dozens were swept out of office, as result of the voter revolt against ObamaCare.
The law even antagonized union workers, for example a union demanded "repeal or complete reform" of ObamaCare.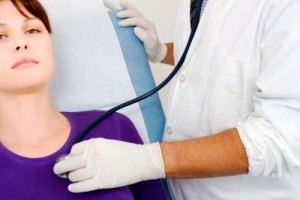 Even before the U.S. Supreme ruled on the controversial healthcare law in 2012, the Obama Administration  backed off on implementing a costly component of the law. A published report ("HHS suspends controversial program in healthcare reform law") indicates the administration is conceding the CLASS program, insurance for long-term coverage, is too costly.
Another red flag: Health and Human Services had actually warned about the financial consequences of the CLASS program – even before the law was passed.
These are just some  of the red flags about the viability of ObamaCare.
If you haven't considered how the so-called healthcare reform law will affect your business, you might want to do it now. You might not like the other developments. All businesses are affected by the mandates, price increases and more government regulation.
Your employees will also need to understand that if you face premium hikes, so will they.
All group plans must provide policyholders with coverage information in 12-point type, no longer than four pages, and must be "culturally and linguistically" explicable.  If you fully don't abide by the requirements, you face a $1,000 fine for each occurrence. That means if you have 25 employees, the fine is $25,000.
There are other issues to consider including the individual mandates, pre-existing conditions, adult child coverage, and small business tax credit.
Cost is a major concern, especially now that an authoritative 2011 study indicated there will only be a minimal competition of health insurers. The Henry J. Kaiser Family Foundation study reveals that in 30 states and the District of Columbia, only one insurer holds at least half of the policies.
The number of workers enrolled in a health plan was the determining factor in market share.
Data was provided by the National Association of Insurance Commissioners and the California Department of Managed Health Care. It was compiled by a healthcare research company, Mark Farrah Associates.
The so-called Affordable Care Act (ACT) supposedly compels insurers to provide coverage to small businesses and individuals in a transparent fashion. We're told to expect ACT options for comparable costs and benefits. Anyone can get coverage despite pre-existing conditions.
The hope is that new health insurance exchanges will alleviate premium costs and the federal government will subsidize the cost for premiums for low and moderate-income persons. Individual states will oversee the exchanges.
But many promises about ObamaCare proved to be false starting with the claim that you will be able to keep your doctor.
So the study's conclusion about the lack of competition among health insurers in numerous markets is eye-opening. If one insurer is too dominant, it will control the premiums and fees paid to doctors.
And the intrusion of government to coordinate and oversee the reform is alarming.
From the Coach's Corner, for more background information, we warned you in previous columns:
The last thing I want to do is hurt you. But it's still on the list.
__________
Author Terry Corbell has written innumerable online business-enhancement articles, and is a business-performance consultant and profit professional. Click here to see his management services. For a complimentary chat about your business situation or to schedule him as a speaker, consultant or author, please contact Terry. 
Photo courtesy of Ambro www.freedigitalphotos.net
Updated March 7, 2015 –
In looking back, what a pleasant surprise it was to open my e-mail on Sept. 20, 2010. Among other sources of information, I subscribe to daily feeds of economic data from the National Bureau of Economic Research (NBER).
The Great Recession ended in June of 2009, according to the NBER's eye-opening announcement: NBER Business Cycle Dating Committee Announces Trough Date
The NBER's Business Cycle Dating Committee announced on September 20 that the U.S. economy reached a trough in June 2009, making the 18-month recession that began in December 2007 the longest in the post-war period. Further details are provided in the committee's announcement.
"Trough is right!" Not to criticize the NBER, but that was my reaction. I had similar thoughts and reactions, and wrote similar comments in news media articles years before. Then, the NBER was slow to acknowledge the recession but too quick to call it over. But the NBER is comprised of bright academics who aren't competing in the real business world.
Moreover, I complained then about the inability of Alan Greenspan and the Federal Reserve to see what was really going on at the Main Street level.
Years later, the majority of 1,300 global CEOs aren't confident about economic conditions.
Dennis Nally, Chairman of PricewaterhouseCoopers International Ltd., reveals the results of PwC's 18th Annual Global CEO Survey from the World Economic Forum annual meeting in Davos, Switerland in 2015.
See Mr. Nally's presentation:
Getting back to the U.S. economy, the economy still feels worse – really worse. The unemployment rate is 5.5 percent — down from a 9.6 percent unemployment in 2010 – when 15 million were jobless.
But there are now 23 million unemployed or under-employed, wages are still flat, home values are down while foreclosures and bankruptcies are continuing. The continuing U.S economic forecasts aren't great.
On March 3, 2015, Peter Morici, Ph.D. — an economist and business professor at the University of Maryland, national columnist and five-time winner of the MarketWatch best forecaster award — wrote:
Many of the health insurance plans Americans could afford through the federal exchange have deductibles and copays so high as to render them useless.
In the 28 states that have adopted ACA extensions of Medicaid, many able bodied men are jobless and not seeking employment in part because that program gives them free health insurance.
Millions of men between the ages of 25 and 65 are on the sidelines, collecting other government largess, not paying taxes and imposing enormous costs on the economy.
How does the NBER evaluate the economy? It examines the levels of the gross domestic product of the value of goods and services, wages, employment rates, and manufacturing. The NBER is an organization of economic academics. It's headquartered in Cambridge, Mass.
The NBER officially declared the recession started in Dec. 2007. Again, not to be a cynic, the effects of the downturn were being felt months before the NBER's proclamation.
After the historically high four consecutive quarters of economic contraction, the nation's economy ostensibly started a comeback from July to Sept. in 2009. That's the reason for the NBER announcement. That's also why the NBER indicates any further declines would count as a new recession.
This sour economy is the worst in decades, and it feels it. I've worked through five downturns since the early 1970s.
The nation endured the Great Depression for the longest period of time – starting in 1929 for 43 months. But a recession reared its ugly head again in late 1936.
And today, the bailouts, healthcare law, and financial regulatory reform have done little to solve the catalysts for the Great Recession:
Predatory behavior by credit card companies
Wall Street chicanery
Mortgage morass
Trade deficit
Offshoring of jobs
Poor public policy at every level
Our Great Recession might be history, but the negative effects linger. Hang in there, and keep on truckin'. I will. That includes reading the daily economic feeds from the NBER. But I'll continue to closely monitor the trials, tribulations and successes of Main Street business to provide proven solutions for maximum profits. Hope to see you here often.
From the Coach's Corner, In addition to the business-coaching columns ranging from marketing to finance, I invite you to visit these sections:
"Good judgment comes from experience, and a lot of that comes from bad judgment."

-Will Rogers
__________
Author Terry Corbell has written innumerable online business-enhancement articles, and is a business-performance consultant and profit professional. Click here to see his management services. For a complimentary chat about your business situation or to schedule him as a speaker, consultant or author, please contact Terry.


The Harvard University faculty endorsed ObamaCare, but after experiencing it the liberal faculty members are howling. That was also the case with unions starting with a union demanding "repeal or complete reform" of ObamaCare.
Most businesses don't like it either.
The costs are enormous as we witnessed in the following interview on CBS.
It was a good thing big companies didn't have to participate in ObamaCare until 2015. Analysts believe Mr. Obama's flip-flop — to delay implementation — was a move designed to prevent more controversy until after the 2014 elections.
But Mr. Obama's disingenuous action didn't work. If you work for a large company, your healthcare costs have increased and your coverage was decreased as a result of ObamaCare. No surprise. That was forecast in an authoritative 2010 study.
Ninety-four percent of 661 companies surveyed by a human resources firm, Towers Watson, believed the healthcare reform law will increase costs.
So, employees pay the price. The firm surveyed companies in several sectors. The median company employs 5,600 workers.
This meant 88 percent believe it will increase costs to workers.
Seventy-four percent will see their benefits and programs decreased. That meant higher deductibles and co-payments.
"While many employers have not yet assessed the full impact that reform will have on their businesses, they do realize that the responsibility to hold costs down will fall primarily on their shoulders," said Towers Watson North American Health and Group Benefits Leader Mark Maselli in a statement.
Ironically, 96 percent of the companies surveyed indicated that preventing increased costs was a priority.
Almost 75 percent anticipate paying for subsidized health coverage for their current employees. Forty-three percent, however, will cancel or reduce benefits to their retirees.
Well, unfortunately, such news was to be expected. There have been numerous warnings here about the law's unconstitutional mandates.
Any further erosion of personal freedom and economic freedom is not to be tolerated.
From the Coach's Corner, related healthcare information:
Healthcare Crisis – What the Plight of Doctors Means to You – America's shortage of doctors is a widespread concern, and the stories you've heard about the difficulties experienced by doctors are true. Their difficulties were aptly explained by a study mentioned in an article published by Medscape Medical News.
FDA Inefficiency Costs 'Thousands of Lives and Billions of Dollars' in Healthcare – Book – ObamaCare is one of the biggest financial headaches suffered by businesspeople. But there's more bad news for business. Now, a book indicts the Food and Drug Administration (FDA) for massive problems that annually lead to the deaths of nearly a quarter of a million Americans and cost an unnecessary $200 billion+ in healthcare expenses.
Inefficiency, Fraud in Healthcare and Insurance – How You Can Help – Inefficiency and fraud in healthcare and insurance has generated a ton of headlines. So a discussion about inefficiency and fraud has to include all stakeholders. That means patients, doctors and insurance companies – all must get a square deal for the healthcare system to work. But it appears doctors are experiencing unnecessary challenges.
Q&A with Dr. Ben Carson – The Full Meal Deal with Solutions – Naturally, Dr. Ben Carson is known as a uniquely soft-spoken retired neurosurgeon. His voluminous accomplishments include his pioneering in the separation of conjoined twins at the head. But, of course, there's more. A lot more. With his gentle, low-key demeanor, he's also known for his powerful insights on the issues facing the U.S. and the world.
Now, ObamaCare Consultant Insults Small Businesses – Videos – Yet another scandalous video related to the ObamaCare deception has surfaced — this time insulting small businesses. In a newly released video, the ObamaCare architect, MIT Professor Jonathan Gruber, said he wrote tax credits into the ObamaCare bill — purportedly to benefit small businesses because "you gotta say you like small businesses in America or you're a communist…"
Fiscal Fact-Check: Deficit, Social Security, and Medicare – America's economic system is in grave danger. Like your personal finances, fiscal discernment in U.S. public policy is important for our economic recovery. A Harvard study reveals that massive U.S. borrowing and spending have wasted trillions of dollars in flawed efforts to stimulate the economy.
"Human beings can't take individual freedom…they need to be led.  Even America, through the years, needed it.  We've been the frog in the pot of (the government will take care of you) water…it's just that the pot has been getting close to boiling the past few years…"
-Biz Coach reader
_________
Author Terry Corbell has written innumerable online business-enhancement articles, and is a business-performance consultant and profit professional. Click here to see his management services. For a complimentary chat about your business situation or to schedule him as a speaker, consultant or author, please contact Terry. 


Updated May 14, 2010
Some 350,000 small business advocates have joined the legal fight against the healthcare law. They are members of the National Federation of Independent Business. The so-called healthcare reform pushed by Congress and the Obama Administration has caused more angst for small businesspeople than any issue in recent memory. For fiercely independent entrepreneurs, there are questions of socialism and constitutionality. They see a further deterioration in the makeup of the United States.
They're grateful to the 14 state attorneys general who are fighting the law's constitutionality. Republicans are hoping for enough votes for their candidates in the November elections to mount a revocation drive when Congress reconvenes in 2011.
Meantime, if the law is allowed to stand, it's important for small businesspeople to understand how they're affected. For starters, make sure you convert from a sole proprietorship to a limited liability partnership or corporation.
There would be no limits on premium rate hikes before 2014.
If you have 50 more employees, the government would fine you if you don't provide coverage to your workers. Employers with less than 50 workers are exempt.
However, personal coverage is mandatory.
There would be 19 new taxes.
Generally, indigent self-employed are likely to get Medicaid. You can't be denied insurance if you have a pre-existing condition.
Starting with your federal tax filing for 2010, employers with 25 or fewer workers that pay half of the workers' premiums would get a 35 percent write-off. If employers purchase health insurance through an exchange beginning in 2014, they'll receive a 50 percent deduction for healthcare premiums on their tax returns.
To save money, companies with as many as 100 workers can join a pool – Small Business Health Options Programs (SHOP). It's hoped that such SHOP exchanges will enable a lower of premiums.
Federal subsidies would be available to the self-employed for healthcare who earn up to 400 percent of the federal poverty level. Subsidies would be available to families of four earning as much as $88,200.
Dependent children – up to the age of 26 – would be covered on their parents' policy.
Beginning in Sept. 2010, insurance coverage would include a lot more than basic catastrophic coverage. Preventative care must be included.
For individuals earning $200,000 and families making $250,000 beginning in 2013, the Medicare rates will increase from 1.45 percent to 2.35 percent. For businesspeople getting capital gains, dividends or interest income, there will be an extra 3.8 percent tax.
Lifetime maximum limits on insurance policies would be outlawed.
Finally, regarding the so-called "Cadillac" plans, companies that pay more than $10,200 for individuals or $27,500 for families would be required to pay another 40 percent in the form of a tax. Naturally, this would be a huge hit to many small businesses.
My sense is that the so-called healthcare reform is a denunciation of individual economic and political freedom. And I fervently believe there are grounds to over-rule the law on constitutional grounds.
From the Coach's Corner, in conjunction with April being "National Financial Literacy Month," the Small Business Administration is offering entrepreneurs free webinars on its Web site to learn fiscal fitness.
Updated July 4, 2010
Agreed, healthcare is expensive and too many American businesses and workers can't afford it. Healthcare reform is a great idea if it benefits the welfare of the United States and the citizenry.
So let's consider the issue and agree on these benchmarks as goals:
Increase access to healthcare
Provide affordable insurance
Improve healthcare quality and optimize the safety of patients 
Unfortunately, Congress failed to achieve such lofty goals with the legislation.
We've heard a lot about the requirement for universal participation that would require expensive penalties for nonparticipants. Additionally, in a Boston Globe column, CPA Jamie Downey warned the bill contained 19 tax increases: Tax increases abound in healthcare reform legislation.
Polls show more than half of Americans still oppose the controversial healthcare reforms.
The so-called reform presents new unforeseen costs. Congress has already raised the national debt limit to $14 trillion. The unemployment nightmare is heartbreaking to millions of Americans. And there are "New Threats to Economic Liberty: Cap-and-Trade, Spending Bills."
The deficit is a quagmire that few in Congress and the Obama Administration lack the wisdom and the will to correct. The economy and job creation should have been the priority.
In a side debate, Senate Majority Leader Harry Reid reportedly said future Congresses cannot repeal parts of his bill. On the floor, Sen. Jim DeMint (R-SC) pointed out hidden changes to Senate rules in the bill cannot be repealed by future Congresses.
In a television interview, Nebraska Gov. Dave Heineman said Sen. Nelson's maneuver for favortism to his state embarrassed him.
The governor should be embarrassed.
But the tyrannical reform nonsense may become meaningless. Look for the courts to act. The Associated Press reported that seven state attorneys general are investigating the Nelson extortion. They include Alabama, Colorado, Michigan, North Dakota, South Carolina, Texas and Washington.
Being based in the greater Seattle area, I am pleased by the common sense of Washington Attorney General Rob McKenna for opposing the chicanery – besides, forcing Americans to buy anything is un-American.
Nonetheless, the administration and Congress are defied the will of the people.
Healthcare reform is a failure for America and its workers, and is disastrous for business. While the goal is admirable, the resulting emotional and financial stresses on government, employers and workers defeat the purpose. The associated figurative and literal costs are prohibitive. And the means to the end are disingenuous.
Our economic and political liberties are being stolen from us.
So meet your oxymorons: Healthcare reform and public servants.
From the Coach's Corner, the popularity and legality of the law are still being debated: No, Health Care Reform Is Not Very Popular; ‎Healthcare reform law arguments heard in Virginia courtroom