Hire the right talent and you'll be more profitable. So we hear a lot of management tips about conducting excellent job interviews.
For example, before you announce the opening and start interviewing, know what you really need. Conduct an analysis of the job in-question – identify the salient aspects of the organization's needs.
Prepare questions in advance, and asking each candidate the same questions. If a candidate doesn't fully answer a question, astute interviewers should be flexible enough to ask follow-up questions.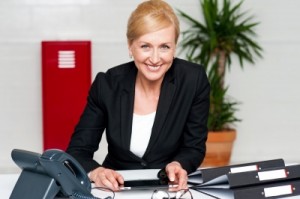 Each candidate should walk away with the feeling of being heard and not being rushed.
Also plan the length of your meetings.
For a 30-minute interview, you can anticipate asking a half dozen questions.
For a more in-depth interview for a one-hour interview, you will probably ask a dozen questions.
Naturally, you can't ask questions that would indicate you base your hiring decisions on age, disability, ethnicity, genetics, national origin, politics, race, religion, sex or veteran status.
Seemingly innocent questions can get you into trouble, for example:
— "We're about the same age, right?" (age discrimination)
—"Do you play sports?" (disability)
— "From where is your accent?" (national origin)
—"Do you go to church?" (religion)
Invite applicants to ask questions once you've asked yours.
Plan to have key members of your staff participate in separate interviews. Another effective technique: Have applicants spend time with your team members away from the interview room.
The applicants will be more relaxed in talking with your staff – enough to let their hair down, so to speak. What they tell your employees will be very revealing.
Take copious notes to ensure accuracy in applicants' evaluations without unintended biases, to project professionalism and to convey respect to the candidates. When it comes to decision time, you'll be glad you did.
Your hiring objective
You'll increase your odds for profits with high-performing employees with the right culture — if you hire for the right personality trait – enthusiastic people.
That's right. Look for people who have the makeup to being committed and who will care for the welfare of your company. You'll increase your chances for the strongest results.
So how do you discover the right people?
Here are five keys:
1. Listen carefully when the applicants talk about hobbies and interests. If they show enthusiasm in their job and recreational interests, you'll know they're passionate. Gauge what excites them.
Passionate people should be your target. But if they're only enthusiastic about career interests, they probably aren't ideal. That's because they're so one-dimensional they'll be narrow-minded and will be candidates for burnout.
2. Check to see if the candidates have a good work-life balance. If they work hard and play hard, look at them favorably.
3. Assess the applicants' career goals. If you want persons who are action-oriented and are able to push you forward, ask about their professional goals.
For example, ask: "Where would you like to be in three years?" Or, "Five years?"
The best candidates will focus on self-improvement.
4. Assess the candidates' levels of maturity. Some positive signs of maturity: They celebrate the successes of team members, readily pitch in on projects and they volunteer to help people less fortunate than they are.
5. Look for signs of courage. Ask for examples. You'll profit by hiring people who have the courage to do the right things.
From the Coach's Corner, here related hiring tips:
Hiring Impact An Impact Person Starts with Screening Resumes — 5 Tips  — If you want to hire an impact person, your hiring process is really important. The place to start is using best practices in screening resumes. The wrong hires result in costly turnover — a waste of money and time. Before you start interviewing, the place to start is your screening of resumes. Don't take shortcuts.
HR Management: Think Like a Sales Pro to Recruit the Best Talent – One-size-fits-all approach to recruiting employees is not a strategy. You and your peers in human resources might be enamored with technology, but job candidates want more focus on the personal touch. That necessitates thinking like a sales professional.
Recruiting an IT Professional for Your Small Firm? 6 Tips for the Right Skills — Are you looking to add information technology personnel? You want to hire for a competitive edge, right? IT is a crucial position for you. The difference between failure and success requires reflection to hire for the right competencies.
Hiring? 4 Pointers on Negotiating Wages with Job Applicants — Some employers have had difficulty in successfully extending job offers to applicants, especially Millennial professionals. It's not uncommon to interview applicants who aren't shy in negotiations with their inflated egos and salary expectations.
HR — Avoid the 10 Most Common Background Screening Gaffes — In human resources, all background checks are not equal. "An organization that runs background checks on all of its incoming employees is already doing a lot of things right," writes Michael Klazema, marketing director of Backgroundchecks.com.
"Great companies have been reduced by hiring executives that don't work out."
-Dylan Smith
__________
Author Terry Corbell has written innumerable online business-enhancement articles, and is a business-performance consultant and profit professional. Click here to see his management services. For a complimentary chat about your business situation or to schedule him as a speaker, consultant or author, please 

contact Terry

.


Are you an apprehensive business owner?
Surf Google News for the key word "profits" and you'll see there are many articles about companies making money.
You, too, can get a competitive edge and overcome economic uncertainty by increasing sales and improving efficiencies.
Here are seven quick tips to get a competitive edge:
Retain your best employees. Employees with the best potential quit when they don't feel valued for several possible reasons: Lack of career opportunities, chilled relationships with their bosses unhappiness over wages, health care benefits, and flexibility in work schedules.
So, money is not always the main issue. Workers feel more appreciated when they are engaged with periodic positive communication.
This includes giving workers a sense of control over their careers and explaining possible options for professional growth.
You want employees who will push you up the ladder. Here's more on how not to worry about keeping your top employees.
Planning. The biggest misstep for small business owners is failing to plan for the big picture. They're so busy with daily emergencies that they don't believe they have time for planning. They see such time as a luxury.
The solution is simply to budget the time in order to strategize specific actions and timelines. An old-fashioned SWOT analysis – evaluating your strengths, weaknesses, opportunities and threats – will help you create a strategic plan. Also consider 10 basic tips — leadership for business profit.
Entrepreneurs can't afford not to take the time to plan. That includes determining your break-even point. And remember backup options and equipment are needed for contingencies.
Pricing. The tendency now is to slash prices. However, small business owners needn't give away their power to the big chains by price-cutting. Here are the eight simple strategies to give you pricing power.
People appreciate outstanding customer service. For most products and services, price isn't the most important concern for about 80 percent of all consumers.
Customers are like employees – they want to feel special.
Daily prospecting and marketing. Solicit "centers of influence" or strategic partners to attract customers. Look for opportunities to obtain publicity. Advertise to remain in contact with customers and prospects. Use the marketing plan essentials for best results.
Sales follow-up, with phone calls, personal visits and note cards will pay dividends. Don't forget to ask for at least two referrals from each satisfied customer.
For most small businesses, job one for the boss is contacting customers and prospects. If you're fortunate to have sales reps, each should contact 15 prospects per day— in-person, as much as possible.
Delegating. Most struggling entrepreneurs usually fail to delegate. You'll grow by learning to delegate. Good employees appreciate opportunities for teamwork and to make contributions to the business.
A smart boss knows how expensive it is not to delegate. Here are the eight best practices in employee delegation.
Operations and procedures. Develop formal procedures along with checks and balances. To ensure standards of excellence, make certain that you and employees adhere to policies from bookkeeping to operations. Use the mannagement best-practices in solid operations checklists.
This way, there will be no glitches in your receivables. Like you, your customers don't like surprises either.
Other professional relationships. When you're able, get proper financing and make sure you have a plan to repay funds. Additionally, develop a rapport with a bank manager, good accountant, lawyer and insurance agent.
The secrets to getting a competitive edge in small business are planning and execution. As a result, a third dynamic, also known as luck, will mysteriously appear from seemingly nowhere to benefit your company.
I love this quote by chemist Louis Pasteur: "Chance favors the prepared mind."
From the Coach's Corner, if you're really in trouble, see how to overcome obstacles for a business turnaround using 13 steps. Like great football teams at halftime, good entrepreneurs adjust quickly to fast-changing conditions.
At the end of every day, do a report card. Review the events affecting your business as well as your response to each situation. Evaluate how you performed and how to move your business forward. Then, take the night off, especially after your daily assessment on a bad-hair day.
And tomorrow – keep on trying. Don't give up.
"A business absolutely devoted to service will have only one worry about profits. They will be embarrassingly large." 
-Henry Ford
__________
Author Terry Corbell has written innumerable online business-enhancement articles, and is a business-performance consultant and profit professional. 

Click here to see his management services

. For a complimentary chat about your business situation or to schedule him as a speaker, consultant or author, please 

contact Terry

.