The cyber security tug of war is never ending even though chief executive officers and board members now get the importance of protecting their companies' information assets. They've learned to fear cyber-security threats because they could lose their jobs.
If this is all true, why then are there incessant, worldwide cyber attacks? Business Web sites are facing an increasingly intense full-court press from cybercriminals – cybercrime now costs businesses $1 trillion.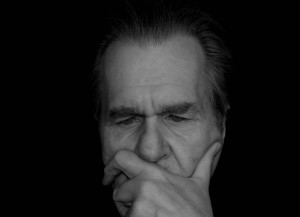 Ostensibly, executives still don't understand all the nuances and methods used against their companies' assets. And yet there are plenty of ways to understand the risks.
Companies face cyber-security issues in countless ways — from customer service and finance to human resources.
Often, companies and their employees self destruct. For instance, an epidemic of social-networking attacks represents unprecedented dangers to companies. In just one case, a Facebook user cost her company a $1 million loss.
The uninsured million-dollar loss wouldn't have occurred if the company incorporated the right safety measures.
While it's important to secure business assets but CEOs still can't calculate their returns on security investments.
You've heard of the old saying: "Garbage in, garbage out," right? Human conduct – intentional or otherwise — is the reason for most security risks. But for many people, old habits are hard to break.
CEO leadership is vital
President Harry Truman was famous for saying, "The buck stops here." That's true for CEOs in cyber security. The CEO has to see to it that their companies manage the risks and that they stay in close communication with their information technology managers.
While it's important to secure business assets but CEOs still can't calculate their returns on security investments.
But it's a difficult task because CEOs don't have reasons to respect their chief information officers. Indeed, CEOs have long complained to me about information technology.
They complain about high-priced consultants, and that IT projects are too expensive and fail to yield a return on investment.
And two studies underscore the need for IT professionals to become more businesslike.
So, CEOs must act.
To guard against cyber risks, here are four must-do strategies:
CEOs must communicate proactively in cyber-risk management. Communication with IT professionals must improve – dramatically. Analysis should include priorities, the potential dangers to information assets and the tradeoffs.
CEOs must direct security initiatives at every level and opportunity. This includes being transparent with customers and potential customers in the marketplace before and after any cyber attack.
CEOs must be role models in security. They must walk the talk in cyber security matters. Only then will they be effective in motivating staff to use security measures.
CEOs must make sure all employees and vendors employ security controls and diligent follow policies. It should be an ongoing process to monitor security issues to insure progress.
Short of implementing these four strategies, companies will not be able to innovate and prosper.
From the Coach's Corner, here's more:
Do BYOD Headaches Outweigh Benefits? Yes — More than half — 53 percent — of surveyed global businesses admit they're not ready to defend against attacks on their employees' bring their own device (BYOD) devices. Nearly all say their devices might have been attacked, according to a 2014 study.
4 Recommendations to Avoid Spending Too Much on IT — To take advantage of big cost savings in information technology, a study says businesses need to change their buying habits. Here's how.
4 Keys So Marketing and IT Can Create Business Revenue — Businesses will generate more revenue if their information technology and marketing professionals strategize more effectively. For instance, success in e-commerce is increasingly challenging for companies that want to dominate in brand preference, customer loyalty and word-of-mouth advertising.
 How to Enhance Security in Your Company's Wireless Network — Do you take it for granted that your wireless network is secure? Don't make that assumption. Wireless routers present dangers. Your router is vulnerable to hackers and, hence, security issues. If you're really serious about security, WIFI might not be for you.
"Unless and until our society recognizes cyber bullying for what it is, the suffering of thousands of silent victims will continue."
-Anna Maria Chavez
 __________
Author Terry Corbell has written innumerable online business-enhancement articles, and is a business-performance consultant and profit professional. 

Click here to see his management services

. For a complimentary chat about your business situation or to schedule him as a speaker, consultant or author, please 

contact Terry

.


If you're in the business of communicating financial data, don't succumb to the charm of state-of-the-art technology, especially online video. In choosing a messenger medium, a conservative approach is best. Trust is paramount.
That concept was underscored by a 2012 academic study that concluded the use of online video by CEOs to release a financial restatement will not be fully trusted by investors, especially when blaming others for accounting errors.
The study's researchers: Frank D. Hodge of the University of Washington's Foster School of Business, W. Brooke Elliott of the University of Illinois at Urbana-Champaign, and Lisa M. Sedor of DePaul University.
A headline for the article regarding the study at accountingtoday.com read: "Study Examines Use of Video for Financial Restatements."
The site explained the study was published by the American Accounting Association in The Accounting Review.
Apparently, it's OK to use a YouTube video when management is contrite for reporting errors.
But such contrition for errors and a restatement raises suspicious eyebrows when management points the finger at outside accountants.
"Video announcements of this kind require very special care," said Dr. Hodge, according to accountingtoday.com.
"Managing the response of investors to events as negative as restatements (which, according to the GAO, reduced market capitalization of companies by $36 billion over a three-year period) is a formidable undertaking," he explained. "Doing so via video over the Internet makes it all the more formidable."
The study reveals a CEO who apologizes in online video for the need of a restatement – on a rating scale of 1 to 7 – receives a 6.15 rating. But a CEO who attributes the errors to outside accountants only gets a 4 rating.
On the other hand, such CEO statements in print were accorded ratings of 4.75 and 4.55, respectively.
"In a networked world, trust is the most important currency."

-Eric Schmidt
The use of such online video also affected the amounts invested by fund managers. The amounts only decreased 3 percent if the CEO accepted fault.
But if the CEO pointed fingers, the investments dropped by nearly 26 percent. If the same information was presented in print, the decreases were 16 percent and 13 percent, respectively.
Methodology for the fictional scenarios: The researchers compared the opinions of 80 managers who had an average nine years experience. They were divided into four groups.
"Restating financial statements is inconsistent with investors' positive expectations regarding an investee firm and its management, thus damaging investor trust," the researchers wrote.
"Although excuses can be effective, individuals who deny responsibility for a failure (i.e., excuse their behavior by blaming others) risk being viewed as more deceitful and as possessing lower character than are individuals who accept responsibility for the failure," they explained. "Beliefs about another's character are key components of trust, and once violated trust is difficult to repair. Even when the violator issues an apology, accepting responsibility by making an internal attribution repairs trust to a greater extent than does denying responsibility by making an external attribution."
The study makes sense. However, my view as a business-performance consultant is that a video should only be used to direct viewers to the source of information – not conveying the full information.
From the Coach's Corner, suggested reading for consultants:
How Twitter Levels the Playing Field for Small Cap Companies — Good news for venture capitalists and entrepreneurs who are known to kvetch that that their companies fall below the radar screen of Wall Street analysts and the media. It's widely known that mainstream media coverage seems to favor large companies over small ones. It's a valid concern.
Insights into How Twitter Users Can Forge Opinion — If you want to influence public opinion on Twitter, the trick is to get your message out early. Once your message is stabilized on the social medium, it's too difficult for your competitors to overcome your lead according to research.
Performance Gap Solutions for Consultants in Income and Image — How's business? Is it time for a little biz coaching? If there's a disparity between your income goals and your current financial situation, it would appear that you have a performance-gap issue.
Consultants – 5 Strategies to Build Trust with Clients — The five strategies that enhance relationships between consultants and clients.
Tips for Building Long-Term Client Relationships with Effective Meetings — How are you faring with your clients? Not sure? To be certain you're doing well, you must ask yourself three key questions.
"In a networked world, trust is the most important currency."
-Eric Schmidt
 __________
Author Terry Corbell has written innumerable online business-enhancement articles, and is a business-performance consultant and profit professional.

Click here to see his management services

. For a complimentary chat about your business situation or to schedule him as a speaker, consultant or author, please

contact Terry

.
Jan. 26, 2012
There's more evidence that small business plays a pivotal role in creating jobs in Washington and other states, according to the Office of Advocacy in the Small Business Administration (SBA). The Office of Advocacy released small business data for each of the 50 states.
SBA believes the new data is "an invaluable resource for small businesses, legislators, academics, government officials, and policymakers in each state."
Why?
"Small businesses are the foundation of economic growth in Washington and in our nation" said Dr. Winslow Sargeant, Chief Counsel for Advocacy. "By supporting policies that promote innovation and entrepreneurship, we help small businesses tackle these challenging economic times. These statistics are a resource for a path to economic growth."
As for Washington state, the report explains "small business employment; business starts and closings; bank lending; business ownership by minorities, women, and veterans; and firm and employment change by major industry and firm size."
Salient data about small business:
There were 532,162 small businesses in Washington in 2009. Of these, 142,854 were employers and they accounted for 53.3 percent of private sector jobs in the state. Small firms made up 98.1 percent of the state's employers.
Throughout 2010, the number of opening establishments was lower than closing establishments and the net employment change from this turnover was negative.
Washington's real gross state product increased 0.7 percent and private-sector employment decreased 1.8 percent in 2010. By comparison, real GDP in the United States decreased 1.3 percent and private sector employment declined by 0.8 percent.
Self-employment in Washington surged over the last decade. Female self-employment fared the best compared with other demographic groups during the decade.
To promote entrepreneurship, this week the Washington Policy Center sent state lawmakers in the 2012 legislative session these recommendations:
Revisit the voluntary settlement agreement as passed by the state Senate in 2011 – $1.2 billion
Reform the displaced worker retraining program
Simplify sales taxes by using an 'origin based' tax (as opposed to a 'destination based' tax) and creating a flat rate for out-of-state businesses
Review regulations to ensure that Washington rules don't exceed federal regulations
Enact Tort Reform
Do no harm in transportation policy – do not reduce road lane capacity
Do not follow Seattle in enacting statewide paid sick leave
In addition, Gov. Gregoire suggested her strategies to aid small business — business and occupation tax relief.
How has the Legislature responded? Lawmakers have ignored their $1.5 budget-deficit crisis.
Instead, lawmakers are considering other matters – mandating paid sick leave and safe leave, banning plastic bags, abolishing the death penalty and gay marriage.
When will Washington's Legislature demonstrate wisdom?
From the Coach's Corner, also read:
WPC Hits Target, but Will Washington State Legislature?
Washington: A Balanced Budget Is No Longer Enough
Does the Federal Reserve Understand Small Business?
Knowledge is knowing a tomato is a fruit.  Wisdom is not putting it in a fruit salad. 
_______
Columnist Terry Corbell is also a business-performance consultant and profit professional. Click here to see his management services (many are available online). For a complimentary chat about your business situation or to schedule Terry Corbell as a speaker, why don't you contact him today?


If you haven't completed a strong marketing plan to complement your business plan, you're missing some salient benefits.
An effective marketing plan generates revenue and alleviates uncertainty for your business.
There are four tangible values from the return on your marketing investment.
Firstly, when employees are apprised of your marketing vision, you'll benefit from more teamwork and employee loyalty.
Provide them with an abridged copy of your marketing vision for growth.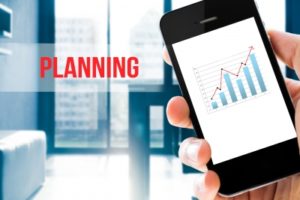 Secondly, development of a marketing plan means you are up-to-date on your company's situation.
You thoroughly know your company. You're more aware of your dynamic marketplace.
Thirdly, a malleable marketing plan is an action to-do list. At the minimum, it's a roadmap to success in the coming year.
Fourthly, details won't be forgotten. It keeps the focus on the long-term objectives.
So you need to begin with an executive summary.
Keep in mind your preferred end results from the specific actions you'll take. Include your resourceful ideas and voluminous research, but specificity in measurable plans is vital.
Your marketing plan needs four specifics:
1. Situational analyses 
A market analysis with customer data, segmentation, market needs analysis and market forecast; a SWOT analysis of your strengths, weaknesses, opportunities and threats; your brand's personality; and competitive analysis.
2. Strategies
A mission statement, goals, branding, product positioning and pricing.
In other words, remember the 4 Ps of marketing – product, price, place and promotion.
Plan smart goals as in the acronym, SMART:
Specific  – who, what, when, where, and how
Measurable – determine how you'll attain your goals
Agreed upon – make sure there's a consensus or agreement
Realistic – Make certain you're being pragmatic
Target date – a feasible timeline is best
Marketing plans are also helpful for better time management — once you have determined the annual big picture for your goals — then determine the intermediate steps for each month.
3. Sales forecasts
Product and market segment, sales channels, responsible departments and managers – all designed to be tracked.
4. Investment budgets
Details about sales programs, management and strategies to track expenses each month.
You'll need input from virtually everywhere in your firm – consider finance, human resources, manufacturing, and marketing. You'll learn unforeseen insights on problems and opportunities.
Oh, and in this age, consider whether your business would benefit from branding and selling your business as green or how cause-related marketing can increase sales by double digits.
Again, even after you've written your marketing plan, remember you're not done. You must be relentless in continuously monitoring your progress. Fine-tune your plan as needed. Figure out what's wrong and what needs to be done to remedy any undesirable situation.
From the Coach's Corner, additional resources:
Why B2B Marketers Like Content Marketing – Study — B2B marketers ostensibly get a satisfying return on content marketing because that's the preferred choice for 82 percent of respondents in a survey. "Content Marketing is now a more popular marketing tactic than search marketing, public relations, events, or print/TV/radio advertising," wrote the study's authors.
14 Strategies to Rock on Google — Periodic changes in Google's search criteria and algorithms have indeed hurt many Web sites. But it's possible to bullet-proof your site's prominence on Google by taking 14 precautions, which is worth your time and energy. Google has perennially owned about a 66 percent search-market share in the U.S. and a 90 percent share worldwide.
Best Practices to Manage Your Global Brand, Web Reputation — As you no doubt know, the digital age has brought new challenges and opportunities. Best practices are critical in order to maximize your Web presence and to manage your online reputation.
"Marketing is the distinguishing, unique function of the business."
-Dr. Peter Drucker
 __________
Author Terry Corbell has written innumerable online business-enhancement articles, and is a business-performance consultant and profit professional. 

Click here to see his management services

. For a complimentary chat about your business situation or to schedule him as a speaker, consultant or author, please 

contact Terry

. 
Photo courtesy pannawat at www.freedigitalphotos.net