If you want to export your products to the international marketplace, keep in mind you need to implement 12 steps.
They include:
1. Begin on a small scale in an English-speaking country.
Unless you speak other languages fluently, begin in a nation where English is spoken. Identify the country where your product will be in demand.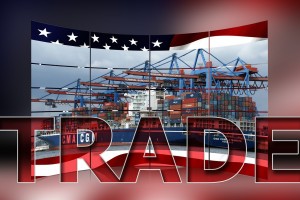 2. Do your research.
An excellent Web site to start your research is the Department of Commerce. First impressions are an important genesis for reputation management.
Study the demographics of the culture and learn it.
Understand the region's customs in dress, hospitality and salutation. Learn the business practices, and legal issues.
You'll want to check for a good transportation system and a reliable banking system.
Learn which companies are winning and losing. Study the competition. Strategize how you will market your brand.
3. Do an analysis of your brand.
Determine your strengths, weaknesses, opportunities and threats for each potential market. Identify what will work to effectively implement your company's story.
4. Contemplate e-commerce.
Internet sales are the quickest way to start. Your Web site should be welcoming to the countries to which you'll ship.
5. Take a trip.
Use a travel rewards program that will help you to minimize the cost of trips. Good discount travel sites include Kayak and Expedia Business Travel.
6. Employ a guide.
The U.S. Embassy can likely help you find someone who knows your industry to help you knock on the right doors.
7. Look for strategic partners.
Do your due diligence in determining what you need in agents, bankers, brokers and distributors.
8. Cultivate and maintain solid relationships.
Stay in communication with your stakeholders. Phone and e-mail will not suffice. Use online video conferencing. At this writing, affordable and convenient tools are Cisco WebEx and Skype. For the best-possible pictures, consider LifeSize's high definition service.
9. Money matters.
Be sure to bank with a financial institution that has an international trade department. You should be able to get help on details such as reference-checking and payment methods.
10. Be amenable to ideas.
Your foreign partners will probably make suggestions on your marketing, products, sales and service. Listen carefully and act.
11. Going global shouldn't just be a plan B.
You must be committed to devoting enough effort, resources and time for a strong commitment. You'll get out of it what you put into it.
12. If you expand to a non English-speaking country, speak the language.
That means all your materials should be accurately translated in accordance with the country's customs and culture.
From the Coach's Corner, see these related articles:
Optional Strategies for International Trade – Companies engaged in international trade should carefully review their strategies when doing business abroad. Author and consultant, Seena Sharp, provides her competitive-intelligence analysis on maximizing revenue from trade in the European Union. 
Are You up-to-date on Opportunities in Emerging Markets? Why Many Managers Aren't – Seventy-six percent of business managers at global companies don't have information for their needs – even though it's necessary for productive decisions in expanding into emerging markets. Some 86 percent agree that data – market sizing and growth estimates – is vital. However, only 24 percent say the information isn't available at their companies. 
Best Practices for Many Companies Failing to Capitalize on Business Intelligence – A large number of business intelligence (BI) users admit they don't effectively use it to identify and create opportunities for sustainable growth, according to a study. Their honesty isn't surprising, but the high level of misused BI is. 
11 Travel Tips – Save Money, Prevent against Cyber Theft, Fraud – The most vulnerable travelers are businesspeople. That's because they have to use Internet and e-mail. They're in danger expressly from vulnerabilities, such as from wirelessly accessible passports to using WIFI. To save you from aggravation and money losses, here are 11 quick tips. 
"For the only way in which a durable peace can be created is by world-wide restoration of economic activity and international trade."
-James Forrestal
 __________
Author Terry Corbell has written innumerable online business-enhancement articles, and is a business-performance consultant and profit professional. 

Click here to see his management services

. For a complimentary chat about your business situation or to schedule him as a speaker, consultant or author, please 

contact Terry

. 

Updated – Sept. 30, 2012
The Obama launched two international trade plans — without success. But is there new hope? There are new developments in China. It's declining economically, which prompted me to write this column: Will Manufacturing Jobs Return to U.S. from China?
Obviously, U.S. exports, which would enhance the nation's economy. With much publicity, you might recall the Obama Administration in 2010 re-launched its plan to create 2 million jobs and dramatically increase exports.
In addition, Congress held hearings on the manipulation of the Chinese currency, yuan. The then-Commerce Secretary Gary Locke visited Seattle to pitch the trade plan, Chinese officials vowed to increase trade with Washington state during a trade mission by Washington Gov. Chris Gregoire.
Now that Mr. Locke is the U.S. Ambassdor to China, what happened to the trade plan?
The trade plan was well-intentioned but is unfeasible, according to one of the nation's most-widely quoted economists, Dr. Peter Morici. Ironically, the Obama Administration trade push follows some recent heavy criticism from the economist. (Note: This Biz Coach portal regularly publishes his Op Ed commentaries.)
"The Administration is correct to target China and India but these initiatives don't address the reasons U.S. businesses don't sell enough in those countries," says the economist in referring to China's currency manipulations and other trade-protectionist practices.
Dr. Morici speaks from experience. He was the chief economist at the U.S. International Trade Commission in the Clinton Administration and currently teaches business at the University of Maryland.
Before leaving as Commerce Secretary, Mr. Locke implemented the administration's five-year plan to double exports and create jobs.
It also sought to accomplish these goals:
Promote free trade
Provide more credit for small to medium sized business
Enforcement of international trade laws
"The Commerce Department initiative merely consists of redoubling existing efforts and not addressing the fundamental issues – the undervalued Chinese yuan and high tariffs, and other regulatory barriers that block U.S. exports in much of Asia," argues Dr. Morici.
"Of course, these initiatives are helpful and could increase net exports by several billion dollars; however, those will not double exports, which now total $1.7 trillion or appreciably reduce a trade deficit of $440 billion caused by $2.1 trillion in imports," adds the economist. "The trade deficit is likely to grow in 2010 and drag on the economic recovery."
There are no published cost estimates but it is a multi-billion dollar plan.
It would increase "…Export-Import Bank funding for small businesses from $4 to $6 billion; boosting Commerce Department personnel that assist exporters at U.S. embassies and consulates in China and India; and strengthening enforcement of trade laws and agreements," Dr. Morici indicates.
"China is the larger and faster growing market, and maintains an undervalued currency that makes Chinese products artificially cheap, whether at the Wal-Mart or competing with U.S. exports in China," he explains. "It imposes huge tariffs and administrative barriers to U.S. exports. Conditions are not much better in India."
Dr. Morici says the U.S. imports $330 billion in goods from China but only sells $88 billion in products to the Asian power.
"Without a revaluation in the yuan large enough to end China's persistent purchases of U.S. dollars, the bilateral deficit is simply not coming down," he asserts. "Without strong U.S. action to offset China's currency market intervention, which exceeds $400 billion a year, China simply is not going to change its currency and trade policies, and the U.S. unemployment will stay close to 10 percent or higher."
I've quoted Dr. Morici over the years and sometimes his views conflict with my free-market philosophy. However, he's right in that something needs to be done to persuade China.
Moreover, what seems to have been lost in the discussion about the Obama Administration's trade plan is a fundamental concern: Relatively little is manufactured in the U.S. any more. Consumer products are made abroad.  Even Boeing jet parts are made elsewhere.
As a management consultant, I recall Mr. Locke, as Washington's 21st governor from 1996 to 2004, was innovative and practical. He was the nation's first Chinese-American governor.
As a Biz Coach columnist, I've praised him because he implemented two valuable policies that ostensibly are not used today – he wanted consulting projects to be accountable with benchmarks for returns on investment and he implemented priorities in government budgeting instead of just taxing and spending.
So, if anyone in the Obama Administration is astute enough to assess the problems, he's the one. Let's pray he's successful in strategy and implementation.
America is heavily in debt to China. That threatens our national security, and our individual economic and political freedoms. Unless, the Obama Administration is successful in trade, someday soon America's official currency will be the yuan.
Meantime, what happened to the trade plan?
From the Coach's Corner: Two related resources:
"Things may be cheaper over the hill, but there is a cost to the community in buying over there, instead of here."
-Margaret House
__________
Author Terry Corbell has written innumerable online business-enhancement articles, and is a business-performance consultant and profit professional. Click here to see his management services. For a complimentary chat about your business situation or to schedule him as a speaker, consultant or author, please contact Terry.