For years in terms of security, Windows has been considered inferior to Macs. But no longer as a result of malware security epidemics.
If you've got an iPhone, get busy. Apple continues to have bugs and security issues.
Apple issued security patches for all of its operating systems on Jan. 23, 2017. The vulnerabilities were in in iOS, macOS, watchOS, tvOS, the Safari browser, and iCloud for Windows.
Apple was forced to release an update just a few days after the rollout of its iOS 8 in late Sept. 2014.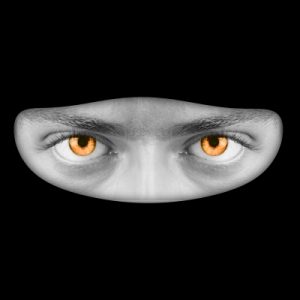 But just after going live – within 90 minutes – Apple canceled the update that was suppose to fix the software glitches because it had numerous problems.
There were hundreds of tweets by Twitter users complaining they could get any cell signals right after the update.
Apple was forced on Feb. 21, 2014 to fix a vulnerability with iOS 7.0.6.
Apple was under increasing pressure starting in 2012 to take preventative security measures by cyber experts in the wake of 600,000 malware-infected Macs.
"Myths die hard," writes nationally known security guru Stan Stahl, Ph.D. "Users can no longer naively claim that they don't need to be concerned with security because they use a Macintosh."
Cybercriminals don't discriminate
He believes cybercriminals see no difference between Mac OS X and Windows.
"It's cold comfort that this particular vulnerability surfaced in Java-so well known as a source of attack exploits that we recommend users disable it," he writes.
"The lesson we need to take away from the Mac OS X story is humility in the face of software complexity," he adds.
As one of the nation's leading authorities, Dr. Stahl is a principal at Citadel Information Group, www.citadel-information.com, in Los Angeles.
"In the 1980s I was a staff security engineer at TRW when my manager gave me a piece of wisdom that applies to the myth of Mac security," he writes:
"There are three kinds of knowledge," he said. "There's what you know that you know you know. There's what you don't know that you know you don't know. And there's what you don't know that you don't know that you don't know."
Dr. Stahl warns about the dangers of the third category of what we don't know.
"It's this third category that is most dangerous — what we don't know that we don't know we don't know," he writes. "This-our hidden ignorance — is what gets us into trouble. Believing the myth of Mac security-jumping to the conclusion that Macs are secure because we don't know about their insecurities-is dangerous because the myth keeps us from taking the actions necessary to protect sensitive information on our Macs."
More about myths
"There is the myth that IT can effectively manage cyber security; that senior management doesn't need to get involved," believes Dr. Stahl. "There is the myth that antivirus and anti-malware solutions provide sufficient security.
"There is the myth that 'we have nothing of interest to a cyber criminal.' And the most dangerous myth of all-that we can be secure if we simply do A, B and C, whatever A, B and C happen to be," he warns. "It is these and other myths that keep us from being open to what we don't know that we don't know we don't know."
His parting shot:
"When it comes to cyber security management, myths are particularly dangerous," he writes. "Our greatest security weakness-our greatest vulnerability-lies in the security myths we believe. That's why the stories of more than 600,000 Macs infected by the Flashback malware is so important, for it serves as a warning about the dangers of all cyber security myths."
From the Coach's Corner, here are more security insights:
— Our Mobile-Banking Warnings about Security Prove Prophetic
— 5 Safety Measures to Thwart Mounting Social-Network Attacks
— Who Profits from Android's Security Issues? Not Users.
— Lesson about Passwords after Theft of 16,000+ UCLA Patient Records
— Cyber Security: Is Your Business Prepared with Precautions and Response Philosophy?
"If you spend more on coffee than on IT security, you will be hacked. What's more, you deserve to be hacked."
-Richard Clarke

 
 __________
Author Terry Corbell has written innumerable online business-enhancement articles, and is a business-performance consultant and profit professional.

 

Click here to see his management services

. For a complimentary chat about your business situation or to schedule him as a speaker, consultant or author, please 

contact Terry

.




Image courtesy of Salvatore Vuono at www.freedigitalphotos.net


June 7, 2010
At the Worldwide Developers Conference in San Francisco, Apple CEO Steve Jobs' keynote speech introducing the iPhone's facelift was big news. The buzz leading up to the rollout was deafening. Any time Mr. Jobs makes a presentation, it's exciting for Apple aficionados.
The big news was supposed to be all about Apple when Mr. Jobs unveiled the new-look iPhone 4. With 16GB and 32GB capacities, it's priced at $199 and $299, respectively. It's 25 percent slimmer than its predecessor. It has twice the picture resolution, and has a computing brain with video-chat function. It will be sold in 88 nations.
As expected, Google is the iPhone's default search engine. But wait, here's some surprising news – a big secondary angle is that Bing is a search option on the iPhone. Now we know why we've heard rumblings in recent weeks about meetings between Apple and Microsoft.
"…Bing will be included as one of the search engine choices within Safari on iPhone, iPad, iPod Touch and within the Safari browser on the Mac and PC," announced Yusuf Mehdi, senior vice president at Microsoft, in a blog according to CNET.
"Needless to say, we are excited that Bing will be included as an option in Safari because it will make it easier for you to search and get the benefits of Bing," he added.
"In addition, we are continuing to improve our existing Bing mobile application for iPhone which makes it easy to search, map, and find commerce and movie times," Mr. Mehdi said. "We will have a new release with even more great features very soon. For those of you that have not already tried it, you can find it in the App Store today."
Microsoft's track record in partnerships is really terrific. Indeed, in its first year, Bing also scored by being the search engine for Facebook and Verizon phones.
And I'm not certain it's getting full credit for its successes. Depending on the research firm, Bing is credited with a 10 to 11 percent market share. (But based on this Web site's visitor's data, Bing's share appears to be at least 50 percent higher.)
It's also worth noting Google has been tinkering with it home page appearance, including offering an option to change the background. To use football-announcing vernacular, "Is Google hearing Bing's footsteps?"
From the start, Bing has been offering colorful, informative schemes. For my SEO taste, Bing has a more objective search process compared to Google's quirky approach. And I love the Bing mouse-over option on the news videos.
Frankly, I don't get it when I've read bloggers' posts about Microsoft having a so-so year. The company has had a stellar year in forming partnerships. That's an excellent lesson for any company.
So regarding Bing's progress, as I used to say as a young rock 'n' roll DJ working my way through college, "The hits just keep on comin'."
From the Coach's Corner, here's more on the new iPhone.