Nov. 15, 2017 –
Yes, our litigious society might be forcing you to be paranoid about employee records. This means your human resources is probably burdened in recordkeeping. The paperwork can be overwhelming.
You don't want to keep unnecessary employee records. Nor do you want to make a rash decision on whether to destroy records. As in all business decision-making – when in doubt – don't.
If you aren't able to supply relevant documentation, you'll pay a heavy price. In some cases, you'll even be forced to give the job back to a nonperforming or toxic employee.
Therefore, use best practices with HR records to guard against legal risks.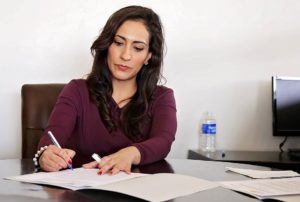 Including the duration for each, here are the types of records to keep:
1. Fair Labor Standards Act (FLSA)
Under FLSA, there are compliance issues:
For a minimum of two years, you must retain all records pertaining to basic employment.
That includes all payment and deduction details and timecards; billing and shipping records for customers, and wage-rate tables.
For at least three years, you must keep all agreements, certificates, collective bargaining agreements, employment contracts, notices, payroll records, and sales and purchase records.
2. Equal Pay Act (EPA) 
Under the EPA, you must retain several documents for two years: Why different wages are paid to different sexes. That includes collective bargaining agreements, job evaluations, wage rates, and seniority and merit systems.
3. Discrimination – Equal Employment Opportunity Commission (EEOC)
For at least one year, to avoid unnecessary problems associated with the various types of discrimination  and the EEOC, you must kept all employee-termination records.
For at least one year, you must retain records pertaining to benefit plans.
For six tips for micro-companies and 13 strategies for larger organizations to avoid EEOC migraines, see How to avoid EEOC Discrimination Suits.
4. Family and Medical Leave Act (FMLA)
If you have fewer than 50 employees, your business is not subject to FMLA. However, you might be subject to your state's family and medical leave laws.
If you're subject to FMLA, for three years you must keep the following:
Payroll records
All FMLA-employee data; even for leaves lasting for less than 8 hours or a day's work
Copies of FMLA notices distributed to employees
Paperwork regarding benefits, and policies and practices for both paid and unpaid leave
Employee benefit payment records
Documents from disputes
Keep separate from personnel files all medical history documents pertaining to medical certifications and re=certifications
5. I-9 records
Under the Immigration Reform and Control Act of 1986 (IRCA), you must retain an employee's I-9 Employee Eligibility Verification form for three years after the person is hired.
Should the employee stay with your company for three years, IRCA dictates you must keep the person's form for at least one year after the person departs from your business.
6. Occupational Safety and Health Act (OSHA)
For five years under OSHA, you must keep all documents of employment-related illnesses and injuries.
Note: For 30 years, you must keep records for problems such as for toxic exposure.
7. Employment Retirement Income Security Act (ERISA)
For six years, you must keep records of benefit plans under ERISA. That, of course, means summary descriptions and annual reports.
From the Coach's Corner, here are related sources of information:
Avoid EEOC Legal Hassles over Unpaid Leave Requirements — You might want to review your current human resource policies. The Equal Employment Opportunity Commission (EEOC) has continued to push employers on unpaid leave under the Americans with Disabilities Act (ADA).
Best Employee-Handbook Values to Avoid Legal Issues — Neither you, nor your company and nor should your employees be relying on an employee handbook with illegal or antiquated policies. Here are employee-handbook values to consider.
10 Best Practices for an Online Employee Handbook — Companies that don't convert their employee handbooks into electronic documents are missing noteworthy opportunities in human resources. Conversely, businesses that switch to a digital format accomplish at least five HR goals.
For Best HR Performance Reviews, 10 Sample Goal Phrases — A well-written set of performance goals work to motivate employees and help them to focus better on their responsibilities. They must be written with the right phrasing so they inspire performance and don't invite costly lawsuits.
Employer Tips: How to Deal with a Visit from ICE — A visit from ICE – the U.S. Department of Homeland Security's Immigration and Customs Enforcement – is a cause for concern. Your response sets the stage for communication, either effectively defending your company or possible negotiations and a settlement with ICE.
"Care and diligence bring luck."
-Thomas Fuller
__________
Author Terry Corbell has written innumerable online business-enhancement articles, and is a business-performance consultant and profit professional. Click here to see his management services. For a complimentary chat about your business situation or to schedule him as a speaker, consultant or author, please contact Terry.


Thinking about legal matters can be tedious when you have a lot of details on your plate. But laws and regulations are important when establishing and operating your company.
Every region has different laws and regulations — here are some of the fundamentals:
1. Give enough thought to your legal structure. You have several options ranging from sole proprietorship and partnership to S corporation.
You must consider all the implications – your tax situation, access to profits, amount of paperwork, and liability.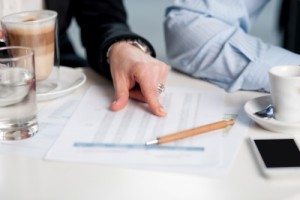 2. Keep good records. Be sure to have a good recordkeeping system. 
To save time and energy, use good accounting software such as Bookkeeping, Quickbooks, Sage Peachtree, or Simply Accounting.
But each is different. Make sure you check out all the options to make certain your business needs are met.
You might consider off-site storage. Most small businesses are ignoring all the hype about the cloud. In fact, a study shows open source technology is preferable to the cloud.
But if you must, practice good risk management in selecting the best cloud storage provider.
3. Agreements. A paper trail for all transactions is vital. Honest people can be well-intentioned but memories can fade.
Non-written agreements can be valid but very difficult to enforce if you're dealing with questionable characters.
4. Be up-to-date on laws and regulations that affect your industry and business. You can be hit with a myriad of issues – workers' compensation, health and safety, environmental, immigration and taxes.
They can be very expensive lessons. For example, in case of problems, it helps to understand the mindset of IRS auditors, avoid EEOC discrimination suits, and avert legal hassles with Immigration and Customs Enforcement. 
5. Be careful in signing leases and other agreements. You can easily be locked into long-term agreements. Read the agreements carefully.
A big frustration for businesspeople is lease agreements for office or retail space, and financing and leasing business and commercial equipment. Commonly found in the fine print, evergreen clauses are designed to keep customers committed to an agreement beyond the original term. You'll even encounter these agreements in the purchase of antivirus software. In most cases, you can managing evergreen clauses for your benefit.
6. Your intellectual property needs protection. Don't assume that an original idea is protected. You must register your intellectual property.
Depending on the situation, this means even registering a trademark for your branding slogan or logo design, or patent. In some states – for regional protection – you can register trademarks economically.
For more complex matters, here are six patent tips.
7.  Be mindful of the intellectual property of others. That goes for graphics, images, pictures, songs and other media.
Depending on the situation, do a public domain search or a trademark or patent search – even before choosing a business name.
8. Avoid relying solely on those stationery store agreements and forms. You can purchase the forms, but customize them for your own purposes.
If there's any doubt, have an attorney review the forms.
9. Three professionals could be invaluable for you. That means a good attorney, tax accountant or CPA and insurance agent. Research them carefully.
By the way, if you need professional liability insurance, here are four tips to save money.
10. Remain current on laws and regulations. Become a voracious reader and/or join an effective local business association. You have three entities with which to contend: City and county, state and federal governments.
From the Coach's Corner, more recommended reading:
"People are getting smarter nowadays; they are letting lawyers, instead of their conscience, be their guide."
-Will Rogers
__________
Author Terry Corbell has written innumerable online business-enhancement articles, and is a business-performance consultant and profit professional. 

Click here to see his management services

. For a complimentary chat about your business situation or to schedule him as a speaker, consultant or author, please 

contact Terry

.




Photo courtesy of stockimages at www.freedigitalphotos.net

After identifying European Union laws that hinder small and medium-sized enterprises (SMEs), the European Commission promises numerous fixes. The commission has been reviewing what it calls the most irrelevant or oppressive laws with which SMEs having been coping.
"The Commission is making sure that EU legislation is fit for purpose and helps European businesses to grow and to create jobs," said European Commission President José Manuel Barroso in mid-March 2013.
"This is why we have put smart regulation at the heart of our policy-making," he added. "And this is why we want to ease the lives of our small and medium sized enterprises, which are most important engines for Europe's economy."
Image source: © European Union
The commission is the executive body of the EU, and is comprised of a representative from each of the 27 member countries.
The commission launched a program in December 2012 that it calls REFIT, or Regulatory Fitness and Performance Program. Recommendations to solve the burdensome laws – either in more study or legislative amendments – are due June 2013.
Proposed fixes include:
REACH – Registration, Evaluation, Authorization and Restriction of Chemicals. More than 1600 businesses commented for the study, which concluded that REACH works as designed. The law will stay in place. But SMEs are disproportionately burdened and the commission expects to make recommendations.
VAT – Value added taxes. The commission won't propose elimination of VAT, but like REACH, it promises to simplify the law for SMEs. For example, this is likely to include standardized forms for inter-country business and a VAT Web portal.
Product Safety and Market Surveillance Package. It's hoped that lucid rules will decrease costs for SMEs to comply with the law and sell more products throughout the EU marketplace. The Commission promises "special guidance and information" for businesses on the changes via EEN, the European Enterprise Network.
The commission will also underwrite law enforcement of product safety.
European professional card. To enhance mobility of workers throughout the EU, the commission introduced the idea of a professional card. It's currently being discussed in Parliament.
Waste shipments. The commission is reviewing waste policy. This includes hazardous waste and plastics.
Labor market – worker health and safety. Launched in 2012, the review of worker health and safety is expected to be completed by 2015.
Data protection. Companies with fewer than 250 employees will not be required to hire a data protection officer or undergo "data protection impact assessments" – as long as the companies' mission isn't data processing.
Recording equipment in road transport – for driving and rest periods. SMEs wouldn't be required to install a tachograph on their vehicles if they drive within a radius of 100 km. Parliament is reviewing the proposal.
Awarding of public supply and service contracts. SMEs would supposedly benefit under simplified procedures for the awarding of public contracts. Parliament is considering the proposals now.
These sound like good ideas. Let's hope the European Commission keeps this philosophy going.
From the Coach's Corner, additional reading:
"Regulations grow at the same rate as weeds."

-Norman Ralph Augustine
__________
Author Terry Corbell has written innumerable online business-enhancement articles, and is a business-performance consultant and profit professional. Click here to see his management services. For a complimentary chat about your business situation or to schedule him as a speaker, consultant or author, please contact Terry.