News headlines continue to show there are a myriad of ways managers set themselves up for lawsuits. Small and many big companies are ripe for EEOC complaints.
The majority of lawsuits targeting management usually stem from a half dozen poor practices.
You'll get into trouble using these six bad practices: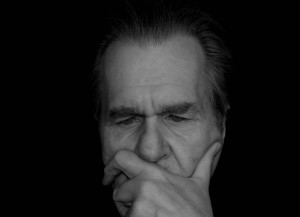 1. Adherence to policies and procedures
Time and again, businesses are sued because managers fail to comply with company policy manuals.
Principals should always review policy manuals with managers, and get a signed receipt indicating that they understand policies.
Yes, any manager who strays from policy should be disciplined.
Only then, the managers should review the handbook with non-exempt staff.
2. Following discrimination and harassment policies
Periodically remind managers to be diligent to prevent discrimination and harassment in the workplace. Their employment status will be affected if they fail to adhere to policies, or if they to act professionally should policy violations occur.
3. Poor management of employee problems
Make certain managers know how to respond – not react in a knee-jerk fashion to employee problems. That means thinking about how to respond in all situations.
Typical worker problems include attendance, alcoholism drug use, and insubordination.
4. Retaliation or the appearance of being retaliatory
For example, courts frown on transfers if they look like a demotion. It looks suspicious if an employee suddenly receives an unsatisfactory performance appraisal or is not treated equally like other workers.
5. Terminations
Courts look to make certain terminations are handled well legally, and with civility and fairness. Typically, there are three key HR questions you must answer to the courts' satisfaction when you terminate workers.
6. Family and Medical Leave Act (FMLA)
Typical problems result from FMLA misunderstandings over attendance policy, eligibility, notice requirements and worker reinstatement.
From the Coach's Corner, for more strategies, here are related articles:
How to avoid EEOC Discrimination Suits — If you're an out-of-work attorney, the good news is that the Equal Employment Opportunity Commission (EEOC) is on a hiring binge. The EEOC's Web site also indicates the agency is recruiting for investigators to handle employment discrimination complaints. Of course, mediators, administrative support, managers, and IT personnel are also in demand. That means federal employment discrimination complaints are sky-high — a sad commentary for businesses and public agencies that are large enough for a human resources department.
21 Quick Tips to Avoid the Dark Side of Management — It's true that not all complaints are valid. Many aren't. Some originate from mere office politics. Managing employees is difficult. So the purpose here is not to indict the managers who are professional – assiduous, empathetic, good motivators and make sure their workplace stays out of legal trouble. Here's how to avoid HR troubles.
Human Resources: 12 Errors to Avoid in Evaluations — How should you properly evaluate employees? Make sure you are careful to avoid errors in evaluations. Naturally, you want to praise good performance and discourage bad. Commonly, there are 12 errors that managers make in performance evaluations.
Management — 4 Mindsets for Leadership in Performance Reviews — Are you nervous at the thought of giving employee-performance reviews? You're not alone. Your employees aren't exactly thrilled, either. Typically, employees aren't convinced they can get valid feedback. If they've experienced poor managers, they likely dread the performance-review process or are skeptical of the outcome.
3 Often Asked Questions – Hiring and Laying Off Workers — Employers often ponder hiring and firing in this uncertain economy. So if you're like many employers, coping with a tepid economic environment, you might need to re-think your approach to human resources, too. As you analyze your situation, wisdom and courage are your best friends in addressing three typical questions about guidelines in this uncertain economy.
Cutting Costs — 9 Best Practices to Avoid Making Reactionary Decisions — In chaotic times, it's common for businesspeople to be fearful and reactionary when they feel they must cut expenses. But entrepreneurs need to be unemotional so that they make decisions that will bolster their objectives. They can take the emotion out of their decision-making — by eliminating stress factors – if their priorities are clearly defined with values. This is facilitated by documenting goals and priorities.
"Good management consists in showing average people how to do the work of superior people."
-John D. Rockefeller
__________
Author Terry Corbell has written innumerable online business-enhancement articles, and is a business-performance consultant and profit professional.

Click here to see his management services

. For a complimentary chat about your business situation or to schedule him as a speaker, consultant or author, please

contact Terry

.


Despite all the court cases, warnings and complaints filed at the Equal Employment Opportunity Commission (EEOC), a study shows big companies are guilty of favoritism in their promotion practices.
It's true that certain people are identified and groomed for promotion. But a 2011 study by Georgetown University's McDonough School of Business would indicate large companies need to be more sophisticated in their human resources programs.
Ninety-two percent of the surveyed senior executives say they've witnessed favoritism. Eighty-four percent say they've seen it at their companies. But only 23 percent confess using the practice.
Research firm Penn Schoen Berland (PSB) conducted study headed by PSB's Jonathan Gardner, who is also a grad student at the university.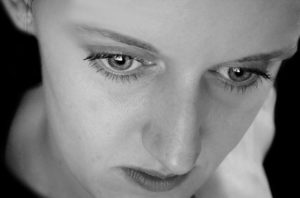 "This study confirms what many have suspected – that favoritism plays a much greater role in employee advancement than companies normally portray," Gardner said. "I hope this study will help us acknowledge the prevalence of favoritism in employee promotions so that we can find ways to better understand the role it plays."
According to the school, 29 percent admitted they only considered one candidate in their last promotion of a person.
"When more than one candidate was considered, 56 percent said they already knew who they wanted to promote before deliberations," said the school. "Not surprisingly, of that group, nearly all – 96 percent – report promoting the pre-selected individual."
What were the reasons given for promoting an employee?
The top five answers:
Has excelled in current position
Leadership potential
Job-related skills
Strong interpersonal skills
History of strong performance reviews
Gardner shows some understanding of the typical executive's dilemmas.
"Employees should keep in mind," said Gardner, "that despite widespread favoritism, objective measures such as past performance, leadership potential, and job-related skills are viewed as key criteria by those in charge of promotion decisions, and it is important for young workers to focus their efforts on these factors that are well within their control."
In our litigious society, however, the risks are great. Not to mention employee morale if word gets out in the rumor mill.
Here's a basic checklist – what to do if an EEOC complaint is filed:
Be comprehensive with detailed, strategic responses.
Have a paper trail for your HR decisions. Documentation is critical.
Make certain your responses are accurate.
Show your track record's consistency in fair treatment of employees.
Respectfully education the EEOC about your business – don't assume EEOC employees understand your actions.
Act with confidentiality. Demonstrate your respect for individuals' privacy.
Respond promptly. Don't delay and ask for extensions of your appeal.
Have good lawyer, and seek advice.
Assuming you have insurance including employment-practices liability coverage, keep your carrier in the loop.
Keep all relevant documentation.
So beware.
From the Coach's Corner, here are related HR strategies:
HR: Is it Time to Rethink Your Marijuana-Testing Policy? — For HR departments, it was once-unthinkable: Deleting Marijuana from the list of drugs in workplace drug-testing programs. But should you? And what should you do about your handbook policies?
How to avoid EEOC Discrimination Suits — Here are six tips for micro-companies and 13 strategies for larger organizations to avoid EEOC migraines.
Avoid EEOC Legal Hassles over Unpaid Leave Requirements — You might want to review your current human resource policies. The Equal Employment Opportunity Commission has continued to push employers on unpaid leave under the Americans with Disabilities Act.
These 13 Red Flags Are Signs Employees Dislike You — Your employees might not tell you that they hate you, but there are many signs that will tip you off.
10 Tips to Plan for Your Critical Discussions with Employees — Careful planning is necessary before you give an employee an appraisal or in advance of terminating the person. Here are 10 tips.
Legal HR Issues? Best Practices in Workplace Investigations — As an employer, one of your biggest nightmares can be issues involving your employees. There can be many reasons to conduct an investigation. "Action expresses priorities," said Mohandas Gandhi. So you should act quickly.
"Discrimination is a disease."
-Roger Staubach
__________
Author Terry Corbell has written innumerable online business-enhancement articles, and is a business-performance consultant and profit professional.

Click here to see his management services

. For a complimentary chat about your business situation or to schedule him as a speaker, consultant or author, please

contact Terry

.