If you get nervous even at the thought of giving a speech, join the crowd. You're not alone. Many people get nervous because they fear criticism, embarrassment, failure and/or rejection.
Every person is different but physical symptoms from anxiety and fear are common.
Nervous symptoms include: An unsettled stomach, fainting, perspiring, shortness of breath, stuttering, tense muscles and more.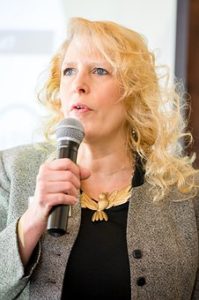 However, fear can be a great motivator, if it's managed. Use nervousness to your advantage and don't assume anything or take anything for granted.
"In boxing, I had a lot of fear. Fear was good. But, for the first time, in the bout with Muhammad Ali, I didn't have any fear. I thought, 'This is easy. This is what I've been waiting for'. No fear at all. No nervousness. And I lost," George Foreman later admitted.
In other words, nervousness can become your ally.
But as the boxer said, complacency isn't. It always prevents you from giving a great performance.
The key is to become skilled at not acting afraid.
You can learn how to act confident — your audience wants to believe you have something important to share and will assume you're calm and composed.
To manage your nervousness, here's a checklist:
1. Research and prepare three ways
— Know your subject. Don't wait to prepare your speech. Start immediately. If you procrastinate, you're guaranteed to fail.
— Know your audience. Craft a speech to discuss what's important to members of the audience.
On the day of your event, arrive early. Circulate among the attendees and talk with some of them. You'll likely to make friends. It'll put you at ease. Maintain eye contact with your new friends during your talk for increased confidence.
— Know your venue and environment. There are additional reasons to arrive early for a smooth performance. Check out the equipment. Learn the schedule of events sandwiched around your speech. Be sure to learn whether the attendees will be eating dinner as you speak.
2. Practice
Rehearse your speech while standing in front of a mirror to see how you present yourself. It will help your confidence.
If possible, videotape your rehearsal and critique yourself. Until you get confident in giving speeches, keep doing it again and again. On second thought, videotape your speeches even after you become proficient.
3. Put a governor on your adrenalin rush
First impressions set the tone on how the audience will perceive you. You're still likely to be nervous, but don't let it harm your performance. So take steps to make sure you start your speech successfully — thoroughly memorize your opening remarks so well that you don't stumble or stammer.
Use nervousness to your advantage and don't assume anything or take anything for granted.
4. Use visualization techniques
Success results from an inside job. If you take steps to feel successful — really feel confident — the audience will feel it, too. Therefore, enhance your potential for success by visualizing your success. Imagine how you'll speak with confidence and how the audience will love your presentation.
5. Write and use affirmations
One sure way to reduce your fear and negativity is to write statements — affirmations — about how good you want to be. But write in present tense, such as "I'm a dynamic speaker," or I'm very persuasive."
Put the list in a handy location. Stand in front of a mirror and read the list aloud. Keep repeating the process.
6. Just before your speech, breathe deeply and get some exercise
Many good speakers will work out before a major presentation. At the venue, they'll take a walk or do some light stretching.
Even after decades of public speaking, another of my favorites is to find a quiet place and meditate. Another is to breathe deeply. Fill your lungs with air, hold it for a few seconds, and do it several times.
7. Remember human nature
Because you've been invited to speak, the audience believes you're a guru so act like it. The attendees are there because they want to see a successful speech. They won't know if you make a mistake, so act like you're successful.
8. Be an attraction — smile
Even if you're nervous, put a smile on your face. Fake it, if you must, until you make it. A smile will calm your nerves and your attendees will respond favorably.
9. Act as if…
Your audience members will judge you how you look, not how you feel. By virtue of you being at the podium or on the stage, the attendees will automatically assume you're confident and skilled.
Unless you're totally inept as a speaker, even a subpar performance will be viewed as a success. So act as if you're a competent speaker.
From the Coach's Corner, related tips:
How to Get More Opportunities as a Guest Speaker — If you're successful in generating speaking opportunities, you'll create opportunities for your career. At the least, you'll be in a position to raise your business profile.
9 Tips to Connect with People after You Make Your Speech — Typically, in making a speech at a public forum, businesspeople hope to get a return on their investment. After all, giving a great speech or serving on a panel before a targeted audience necessitates your valuable time and effort in preparation.
How to Obtain the Most Profit from Speaking Opportunities — It's one thing to be invited to speak at your industry's major event. But it's another to create the right impression for your hosts, your audience and prospective customers or clients. There's more to it than you might think.
Public Speaking Tips – for Speeches in Accepting Awards, Honors — So you're about to be honored for your pro bono work, volunteerism, or for creating a foundation to fund scholarships for education. But you get stage fright or don't know how to most-effectively frame your acceptance speech?
Strategies to Use When Your Business Presentation Goes Badly — You know your subject and how to get the people in the audience to connect emotionally with your pitch. You leverage the latest technology. Audience members might not recall everything you say. However, they'll always recall how you make them feel.
"If I ever completely lost my nervousness I would be frightened half to death."
Paul Lynde
 __________
Author Terry Corbell has written innumerable online business-enhancement articles, and is a business-performance consultant and profit professional. 

Click here to see his management services

. For a complimentary chat about your business situation or to schedule him as a speaker, consultant or author, please 

contact Terry

.
Why 91% of Employers Don't Trust Banks to Manage Employee Retirement Plans
Trust is the No. 1 reason employers choose retirement plan providers for their employees, according to a landmark study of 809 companies across a full spectrum of industries in 2014. You're not surprised are you?
But for the first time we learn which are the top three providers that companies trust the most, and that only 9 percent of employers trust financial institutions to manage their employees' retirement plans.
The study, "Plan Sponsor Trust and Confidence Study," was conducted by the National Association of Retirement Plan Participants (NARPP) with Stanford University.
The research also lists the five factors that erode trust between employers and the retirement plan providers.
"We know that employers are relying on financial institutions as partners in helping secure a financially stable future for their employees," says NARPP Founder Laurie Rowley.
"For the first time this study provides plan sponsors with sound data and metrics on trust, confidence and accountability among leading retirement plan provider and these measures are critical when evaluating plan providers to partner with," she adds.
Priorities — why employers pick plan providers
— Trustworthiness
— Participant customer service
— Quality of the customer experience
— Technology
— Education
— Administrative service
— Pricing
The study reveals a great deal of pessimism in about the trustworthiness of financial institutions in general, according to an NARPP press release.
Only one out of 11 employers, or 9 percent, indicate they can "always trust financial institutions to do the right thing for plan sponsors and participants," says Ms. Rowley.
Factors that build or lead to erosion in trust of providers
— Accountability
— Incidence of problems in service
— Understanding of the employer's needs
— Values the employer's business
Sixty-five percent of plan sponsors say they can always trust their providers.
The three most-trusted plan providers
1) T. Rowe Price
2) Vanguard
3) Principal Financial
The study of employers included companies with plan assets ranging from $5 million to $250 million.
NARPP, narpp.org, is a San Francisco-based 501c3 nonprofit organization. The nonprofit says its mission is to provide transparent financial information for the 145 million working Americans saving for retirement.
From the Coach's Corner, more articles on financial institutions:
Banks Have Credibility Issue with Affluent Women, Study — More than half of wealthy women are frustrated with their banks, according to a study. Here's why and what can be done about it.
Management — Big Banks Provide Lessons in Succession Planning — Many businesspeople are so focused on operating their businesses, they forget about human capital –their most important asset. Organizations from small to large should strategically make a succession plan.
How Credit Unions, Small Banks Can Compete with Big Banks — Eight strategies for the underdog financial institutions. Moreover, big banks have a major trust gap with the average consumer, according to a study, which has created a marketing opportunity for credit unions and small banks. Years later, 78 percent of Americans still blame the big banks for the financial crisis way back in the Great Recession.
Major Banks Are Too Big to Fail, But Not to Break Them Up — The time has come to break up the big banks. There are 5,000+ banks in the U.S. However, just a dozen of them dominate with 69 percent of the assets in the banking sector. America grew strong as the result of a free-market system.
Security Steps for Your Mobile Device in Online Banking, Purchases — Almost 90 percent of Americans use a cell phone and more than 50 percent have smartphones, according to published reports. They also indicate 28 percent of smartphone owners use their devices for online banking.
"Banks are an almost irresistible attraction for that element of our society which seeks unearned money."
-J. Edgar Hoover
__________
Author Terry Corbell has written innumerable online business-enhancement articles, and is a business-performance consultant and profit professional. 

Click here to see his management services

. For a complimentary chat about your business situation or to schedule him as a speaker, consultant or author, please 

contact Terry

.
Photo courtesy of Ambro at www.freedigitalphotos.net


If you're taking the pulse of your business, of course, the first thing to consider is your cash flow. If your cash flow is poor, you feel poor because you can't pay the bills nor can you use money for what you'd like to do.
Your image can also suffer with vendors or with customers, if you don't manage your cash flow.
Creativity, planning and communication are all vital in cash flow considerations.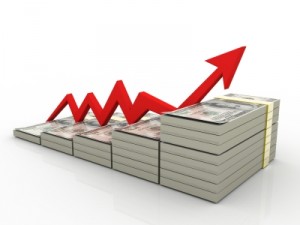 Here's how to avoid the cash-flow roller-coaster ride:
1. Prioritize your bills
Priority A — So you can best operate your company without business interruption, there are certain bills to be paid first. They include payroll, rent, taxes, or tardy utility bills.
Priority B — Some bills have grace periods, so pay them after gauging their importance. Some come with small penalties which you might more easily absorb. Such bills are important bills but you might be able to delay payment on insurance and utility bills.
Priority C — Even if you're a tad slow, some vendors will work with you, if you communicate with them and make regular payments.
2. Pay with deliberation
For time management, it's permissible to write your checks at the same time. But disburse your checks according to your priorities. This is to avoid bounced checks and over-draft fees.
Label each bill with the payment date. You should also develop a master list of your bills with payment dates.
3. Assess your financials
As the old adage goes: "A sale ain't a sale until the money's in the till."
Don't pay on the sales you hope to make. Pay on revenue that has actually arrived.
Who is more important than a quality credit provider? Treat the relationship like a business marriage.
4. Don't operate your company with sales taxes
Maintain separate a separate account for sales taxes. Don't even think about using sales taxes as working capital to operate your business.
You'll suffer greatly from stress, fees, interest, and penalties.
5. If you have employees, consider a payroll service
You'll save valuable time to operate and market your business, if you hire a professional service for the collection and payment of payroll taxes.
6. Evaluate options for your payroll schedule
Not all revenue streams are alike. Some sectors have a high frequency of deposits from daily sales. Others don't. Restaurants differ from some wholesale suppliers. Learn what's possible in your locale.
If you have a slow revenue stream, you don't want to issue payroll as frequently as other businesses. A slow payroll schedule also delays payroll tax deposits.
7. Develop and maintain a strong relationship with your banker
Who is more important than a quality credit provider? Treat the relationship like a business marriage.
It's also important to have a good working relationship with your bank, even if you're not granted a line of credit or loan.
Should you unfortunately bounce checks, a local branch manager usually has the authority to waive fees or to honor checks.
From the Coach's Corner, more cash flow tips:
For the Best Cash Flow, Manage Your Inventory Costs with 8 Tips — With proper inventory management, you can lower your expenses and increase your cash flow. For many businesses, that means taking a look at your inventory costs. When your products aren't selling, obviously, it hurts. Products just lurking and collecting dust in your warehouse are costing you money.
Angel Investor: Tips for Increasing Cash Flow, Profits — A successful angel investor shares his tips for good cash flow and other profit issues.
Don't let Minimum Wage Mandates Ruin Your Business — Your cash flow, credit access, pricing and profit margins are all directly or indirectly at-risk with the proposed mandates to increase the minimum wage. Workers should be paid well, if they're good performers.
Partnerships — 7 Steps to Avoid Fights over Money — When a business has cash flow issues, a key issue that comes up every day is money. As a partnership, you have a shared responsibility to discuss issues on principles without arguing in an ad hominem manner. Your company is doomed if you ever attack your partner's character or sarcastically belittle the person's traits.
For Profits, Manage Your Growth at the Right Pace — Entrepreneurs frequently try to rush their business growth. Certainly, growth is great but if you scale too fast, you're looking for trouble. The key is to prepare.
"Number one, cash is king… number two, communicate… number three, buy or bury the competition."
-Jack Welch
__________
Author Terry Corbell has written innumerable online business-enhancement articles, and is a business-performance consultant and profit professional. 

Click here to see his management services

. For a complimentary chat about your business situation or to schedule him as a speaker, consultant or author, please 

contact Terry
.




Image courtesy of jscreationzs at www.freedigitalphotos.net



Whether you just got a new job or whether your company just assigned a new boss for you, it might seem hard to deal with it. But deal with it you must. Learn to develop poise and to manage your boss.
Firstly, recognize two things: 1. Fear is common. 2. Throughout your career and personal life, you will face adversity.
Secondly, consider fear to be an acronym, FEAR: "Frantic Effort to Avoid Responsibility."
There's a second acronym for FEAR: "False Evidence Appearing Real."
Opportunity for growth
Getting a new boss does not constitute a problem. Facing fear actually makes you stronger. It's an opportunity for growth.
If you have apprehension, you need to understand why. In such situations, the most-common questions to consider: Do you fear change? Do you have authority-figure issues?
The solution to such personal and professional issues is to conduct a personal assessment.
On a sheet of paper, create two columns – your strengths and weaknesses. Analyze your attitude and behavior in similar situations whether you had friction, were laid off or fired.
For negative situations, here's a hint: You'll learn fear was a factor – a frantic effort to avoid responsibility – to yourself.
Understand your role, but don't focus on the other person's. Don't give away your personal power by focusing on the possible motives or behavior of others – even if you feel you were dealing with the reincarnation of Attila the Hun.
Strategic plan
At the bottom of the sheet, develop a strategic game plan – strategize how and why you'll be successful.
You might also develop a list of positive affirmations, such as: "I'm a great employee," and "I welcome this new boss as an opportunity for growth." Keep this list handy.
Recite these affirmations in front of a mirror. With enough practice and by facing fearful situations, you'll get stronger and someday will feel compelled to share these tips with someone who will benefit.
Getting a new boss does not constitute a problem. Facing fear actually makes you stronger.
Then, implement your strategic plan. Research your new boss. Learn all you can.
If you have questions for your boss, create a written list. Include questions about possible likes and dislikes about preferred employee performance.
Don't procrastinate. When you're ready, ask your boss for a time to chat.
Once you're working with your new boss, there will be opportunities to contribute to the welfare of the team.
The team is only as strong as its weakest member. Don't be afraid to speak up to solve problems.
Discernment before speaking
But it's important to remember this concept: It's not what you say, but it's how you say it.
Even unpopular viewpoints can serve as catalysts for your professional and organization success — if you're polished and careful in how you approach a subject with a boss.
Don't speak with finality with an accusing tone, for example: "This is a problem."
Instead, ask a non-threatening question, such as: "Is it possible that the problem is…?" In this way, you'll help open the door to a team discussion.
Oh, and by the way, by doing this you're on your way to becoming a leader among your peers.
Then, you'll be ready for to ask your boss for a pay raise.
And if you want, you might become management material, too.
So, the place to jumpstart your career development: It's all about poise in managing your boss.
From the Coach's Corner, related readings:
Do You Have A Toxic Relationship With Your Boss? — This may be the 21st century with a cornucopia of management textbooks for bosses, but a significant number of employees still complain about their supervisors lacking in professionalism. That's according to a study by Wayne Hochwarter, a professor in management at Florida State University.
How To Deal With An Oppressive Employer — In the private and public sectors, organizational performance is strong when employees are managed properly. Employees perform well and they are confident in their employers. So it was disturbing when someone asked me what to do about an abusive boss.
Top 11 Tips for a Great Elevator Pitch — Surprise! If you play it smart, you can take advantage of the 500-million Twitter account-holders to get a new job or career. Sure, it's a daunting task, but the potential for success is terrific. You can tweet to link up with the right people — just as well, if not better, than LinkedIn. But that's not to say that you shouldn't use LinkedIn and other social media. You have to make an investment in your time and energy – some research and careful thought.
3 Best Interview Strategies for a Promotion in Your Company — So your company has an opening that would mean a promotion for you. Great. But make sure you prepare properly to avoid disappointment. To get the job you must interview well. Here are best practices to ensure your odds for success
"If the world operates as one big market, every employee will compete with every person anywhere in the world who is capable of doing the same job. There are lots of them and many of them are hungry." 
-Andy Grove
__________
Author Terry Corbell has written innumerable online business-enhancement articles, and is a business-performance consultant and profit professional.

Click here to see his management services

. For a complimentary chat about your business situation or to schedule him as a speaker, consultant or author, please

contact Terry

.