The home state of Microsoft, Washington, ranks fourth in technology-based corporations, but is 46th in tech graduates


Do you ever wonder why technology companies push for an increase in H1B visas as part of immigration reform? They need skilled workers.
There will be more than 1.2 million new STEM jobs in by 2018, says the U.S Department of Labor. (STEM is an acronym for science, technology, engineering and math.) But there's a serious shortage of American college grads to get those jobs.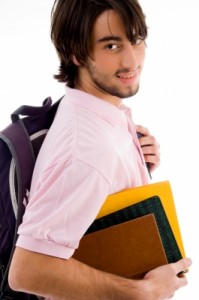 Concurrently, an entrepreneurial scholar, Dr. Scott Shane, ostensibly believes the United States has surrendered its global lead in technology. (See Is the U.S. in Danger of Becoming Second-Rate in High Tech?)
More than 100 CEOs, including Microsoft's, launched Change the Equation, to scale up improve STEM education.
"Inspiring student appreciation and excitement for STEM programs and careers is critical to ensure our nation's prosperous future," said Linda P. Rosen, CEO of Change the Equation, in a press release from Microsoft.
"These surveys show that parents and students want a greater focus on STEM in K-12 schools and realize the importance of STEM skills not only to obtain a good job, but for the economy at large," she added.
Microsoft has been in the forefront of the visa movement. Microsoft is also doing its best to get parents and young people interested in the benefits of "STEM" studies.
The tech giant released a national study on how to inspire the next generation of doctors, scientists, software developers and engineers back in 2011. Microsoft's goal was (and still is) to accelerate interest in STEM careers.
"In today's globally competitive and technologically driven economy, the jobs available to our country's young people increasingly depend on the quality of the education and skills they acquire," said Brad Smith, Microsoft's general counsel and senior vice president in the same press release.
"If our students are to compete successfully for the jobs of the future, we must better prepare them to be lifelong learners and give them a strong foundation in science, technology, engineering and math," he added. "Our goal in fielding the surveys was to uncover ways to encourage interest in STEM among today's youth — our future leaders."
"Inspiring student appreciation and excitement for STEM programs and careers is critical to ensure our nation's prosperous future."

-Linda Rosen
The study's findings about parent perceptions:
– Although most parents of K-12 students (93 percent) believe that STEM education should be a priority in the U.S., only half (49 percent) agreed that it actually is a top priority for this country.
– Parents who feel STEM should be a priority said they feel this way because they want to ensure the U.S. remains competitive in the global marketplace (53 percent) and to produce the next generation of innovators (51 percent); fewer said it's to enable students to have well-paying (36 percent) or fulfilling careers (30 percent).
– Even though many parents (50 percent) would like to see their children pursue a STEM career, only 24 percent are extremely willing to spend extra money helping their children be successful in their math and science classes.
Student Perceptions
– Nearly four in five STEM college students said they decided to study STEM in high school or earlier (78 percent). One in five (21 percent) decided in middle school or earlier.
– More than half (57 percent) of STEM college students said that before going to college, a teacher or class got them interested in STEM (20 percent).
– This is especially true of female students (68 percent versus 51 percent of males) who chose "a teacher or class" as the top factor that sparked their interest.
Student preparedness:
– Only one in five STEM college students felt that their K–12 education prepared them extremely well for their college courses in STEM.
– Students who felt less prepared for STEM college courses said that offering more STEM courses and having better or more challenging courses would have helped to better prepare them — and for students who felt extremely or very well-prepared, it was the challenging, college prep courses that helped to prepare them.
– Females in STEM were more likely than males to say they were extremely/very or well-prepared (64 percent versus 49 percent) by their K–12 education, and females were slightly more likely than their male counterparts to say that preparing students for STEM should be a top priority in K–12 schools (92 percent vs. 84 percent).
Motivation:
Based on the college student survey findings, the motivation to pursue STEM studies did not originate from their parents telling them to select that subject area or even because they know the U.S. is in need of STEM graduates.
– Rather, students who select a STEM path indicated they do so to secure their own futures.
– 68 percent said they want a good salary.
– 66 percent said it's the job potential.
– 68 percent said they find their degree program subjects intellectually stimulating and challenging.
Gender differences:
– Male students were more likely to pursue STEM because they have always enjoyed playing with games and toys, reading books, and participating in clubs focused on their chosen subject areas (51 percent versus 35 percent of females).
– Female students were more likely to say they chose STEM to make a difference (49 percent versus 34 percent of males).
Only one in five STEM college students felt that their K–12 education prepared them extremely well for their college courses in STEM.
Microsoft Support of STEM Education in K–12
To help get kids excited about technology and gaming, Microsoft Research developed the Kodu, a free game-design tool that provides an end-to-end creative environment for designing, building and playing one's own new games.
To engage female students in particular on STEM learning, the DigiGirlz program gives high-school girls the opportunity to learn about careers in technology, participate in hands-on computer and technology workshops, and connect with Microsoft employees.
DigiGirlz High Tech Camps are offered several times a year in many cities across the U.S. The camp program was established in 2000 and continues to grow and evolve.
Microsoft Imagine Cup is the world's premier technology competition for students ages 16 and up and honors student innovations that address global problems, such as accessibility in education, poverty, maternal health and environmental sustainability. In 2011, more than 350,000 students from 183 countries registered for the competition.
And to support STEM at a local level, Microsoft partnered with the Bill & Melinda Gates Foundation, the Boeing Company and other local companies to create Washington STEM, a nonprofit focused on improving STEM teaching and learning in Washington state.
The organization launched in March 2011 with $2.4 million in inaugural grants to teachers and education nonprofits across the state to help ensure all Washington students have the strong STEM foundation needed to succeed in today's knowledge-driven economy. Microsoft also committed a $6 million investment to support Washington STEM over a three-year period.
"Our goal is nothing less than an excellent STEM education for every child in every corner of our state," said Julia Novy-Hildesley, CEO of Washington STEM.
"While Washington ranks fourth in technology-based corporations, we rank 46th in STEM graduates," she lamented. "We need to work together to infuse the innovation and invention that drives our economy into excellent and effective STEM teaching and learning for our kids."
Methodology: The surveys were conducted online within the United States in May 2011 by Harris Interactive on behalf of Waggener Edstrom Worldwide and Microsoft among 1,074 parents of children ages 17 years or younger, 854 of whom are parents of K-12 students, and 500 U.S. undergraduate college students, ages 18–24, who are currently pursuing a STEM degree.
Kudos to Microsoft and the other tech firms and people who are involved. Let's hope the movement gets some traction.
My sense: Unless parents wake up and encourage their youngsters early in life to focus on education, this nation is doomed to more mediocrity.
From the Coach's Corner, more on education and technology:
Seattle Tech Recruiter Provides Career Advice, Makes Prediction — As technology companies watch the debate in Congress on visas, one fact remains: They need skilled workers. Amid the debate, a top Seattle tech recruiter answers questions – from career advice to a prediction on future trends.
Is Higher Education Doing the Job to Prepare Grads for the Workforce? — A disturbing headline caught my eye — "US higher education failing to focus on basic skills." 
Study: Unemployment Stems Partly from Deficient Worker Skills, Education — One in six Americans lives in poverty, according to the Census Bureau in 2011. However, in this knowledge-technology era, millions of American workers would be employed, if they kept in mind two adages. 
Going to College to Improve Your Job Prospects? Make the Right Choices — Whether you're fresh out of high school or you've launched a career, a college degree will improve your job prospects. If you're considering more education, however, you need to ask yourself key questions. 
"We've arranged a civilization in which most crucial elements profoundly depend on science and technology."
-Carl Sagan 
__________
Author Terry Corbell has written innumerable online business-enhancement articles, and is a business-performance consultant and profit professional. Click here to see his management services. For a complimentary chat about your business situation or to schedule him as a speaker, consultant or author, please contact Terry.
Photo courtesy of imagerymajestic at www.freedigitalphotos.net




A government task force, the Internet Crime Complaint Center (IC3) has issued a dire warning about malware. In particular, it's a threat to Android users. As a result, IC3 issued security tips for users as early as 2011.
There's also a version of the OpFake malware for Android – it's incorporated in the Opera Mini mobile browser, according to ZDNet.
Users don't know anything's wrong until they use the legitimate software.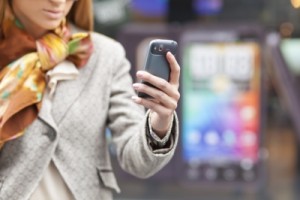 Android user beware: other security applications are fakes, too – they're Zeus malware. Known as "Android Security Suite Premium," they confiscate new SMS messages to the Android user.
Messages can include passwords and other sensitive data, according to Kapersky Lab Security News Service.
Countless headlines detail the cyber dangers of Android-based devices, which is why it was announced that 22 applications were taken off the market by Google.
The operating system's issues stemmed from malware infections.
So who can benefit? Certainly it isn't Android users.
"We continue to advise readers to be very cautious in downloading Android applications," wrote Stan Stahl, Ph.D., on his blog. "Applications should be downloaded only from 'official' stores and only after they have been 'vetted' as legit," wrote the nationally known security expert.
Google removed the apps from its Android market after they fooled users into accepting hidden, fraudulent charges.
"Applications should be downloaded only from 'official' stores and only after they have been 'vetted' as legit."
The biggest operating-system competitor to Google's Android: Apple's iOS.
Published reports indicate Microsoft is actively pursuing opportunities to capitalize on Android's woes.
Blackberry, of course, has problems with profitability. New products have been slow to market. As Blackberry's phones age and need to be replaced by business users, Apple's products might become even more attractive in the corporate world.
And if the vulnerabilities aren't resolved, both Apple and Microsoft should be in a position to profit.
From the Coach's Corner, security resource links:
BYOD, Mobile-Banking Warnings about Security Prove Prophetic — Not to be gauche, but in 2009 you saw the Internet security warning here first – mobile banking is so risky an IT security guru said don't do it. The warning was prophetic.
New Cybercrime Serves as Warning to Take Defensive Precautions — Cybercrime is only getting worse. From both sides of the Atlantic Ocean, here are three examples of countless crimes: Authorities including the Secret Service are investigating the hacking of retailer Target in 2013 – hackers stole credit and debit card data from 40 million customers.
Identity Fraud Escalates in Smartphones, Social Media — Skyrocketing mobile malware threats amid widespread use of BYOD, bring your own devices, will lead to a $1.88 billion services market in 2013. That's according to ABI Research. Cybercriminals are successfully attacking vulnerabilities in individual devices and networks to an ABI report.
Tips to Prevent Hacking of Your Bluetooth — Bluetooth technology, of course, allows you freedom when talking on your cell phone. But you'll lose other freedoms if you don't prevent scammers from exploiting your system via a trend called "bluebugging." Beware, cybercriminals using software, are able to intercept your Bluetooth signal to hack into your phone.
Why Many Healthcare Workers Are Alarmingly Responsible for Medical ID Theft — Medical identity theft is skyrocketing. It's the fast-growing trend in ID thievery. Health-care providers apparently can't trust their employees to use best practices in observing The Health Insurance Portability and Accountability Act (HIPAA), which has been in effect since 1996. You hear the acronym a lot in healthcare.
"Distrust and caution are the parents of security."
-Benjamin Franklin
__________
Author Terry Corbell has written innumerable online business-enhancement articles, and is a business-performance consultant and profit professional. Click here to see his management services. For a complimentary chat about your business situation or to schedule him as a speaker, consultant or author, please contact Terry.
Photo Courtesy AdamR at www.freedigitalphotos.net
Over objections of a consumer advocacy, a federal judge approved that $22.5 million fine of Google. This resulted from Google's settlement with Federal Trade Commission (FTC) in August 2012.
Google was charged with bypassing privacy settings on Apple software. This allowed Google to show personalized advertisements by tracking surfers' online movements. It was a violation of Google's deal with the FTC involving its former Buzz service.
So, instead of solving important budgetary and other policy issues, Congress launched an investigation in Google's privacy policies.
In other ways, Uncle Sam has set itself up as the digital-age czar. You'll recall the Microsoft antitrust case in which it averted a breakup. Only this time it's the FTC instead of the U.S. Department of Justice persecuting Google.
Google was targeted because it has acquired enemies en route to its huge Internet success with free services. Adversaries include cable and telecom companies, competing advertising firms, content and media publishers. Oh, let's not forget Microsoft.
The software giant is chagrined, in part, because Google has overwhelmed it despite entering search in 1998 – after Microsoft's MSN. MSN failed as most of us initially used AOL or Yahoo. Now, two thirds of Internet users prefer Google.
Ironically, the purpose of antitrust suits is to protect millions of consumers – not competitors. History shows two large companies faced with antitrust suits – AT&T and Microsoft – became sidetracked, which hurt businesses and consumers. More on that later.
European Union competitors have also targeted Google. The French firm, 1plusV, has complained about Google's AdSense. That's because AdSense prevented 1plusV from advertising its legal search engine from 2006 to 2010. Others include an Italian case, and Microsoft going abroad to complain.
AT&T breakup
Antitrust actions have long intrigued me. A Hollywood script-like drama was building for months in 1974. Finally, the intrigue was over. On Nov.21, 1974, the Justice Department filed the biggest antitrust case in history as it sought the breakup of AT&T. The legal war lasted nearly eight years.
The government argued that the vertically integrated company, which provided both long distance and local services, was a monopoly and caused unfair competition. AT&T's long-distance rates had been subsidizing the local residential service rates. AT&T was forced to break up its Bell system of local-exchange telephone companies so that it could go into the computer business.
This was heady stuff for me as a young journalist, as it followed the end of the Vietnam War and Watergate. The economy was in bad shape, even a few years after President Richard Nixon imposed wage and price controls. Middle East oil shortages exacerbated inflation. The lines at the gas stations were sometimes very long.
All the case did was to accelerate the company's demise. Such legal action drains company resources. They become distracted, which hurts consumers who no longer benefit. Indeed, AT&T could no longer innovate.
AT&T's looming divestiture coincided with changes in how the TV and radio networks distributed their news and other programs to affiliate stations. Before the AT&T breakup, TV broadcasters used the company's microwave relay and coaxial cable systems. Radio networks used the company's "leased lines." New satellites, Satcom 1 and Westar 1, provided competition with higher audio and video quality with lower costs.
Many stations, however, still had contracts with AT&T or they didn't have big enough budgets to buy expensive earth stations in order to get the network feeds. I worked at two such stations, including one owned by the legendary Dick Clark.
Google was targeted because it has acquired enemies en route to its huge Internet success with free services. Adversaries include cable and telecom companies, competing advertising firms, content and media publishers. Oh, let's not forget Microsoft.
Microsoft's antitrust precedent – and a disclosure
Many analysts have noted that this FTC-Google issue is, of course, reminiscent of Microsoft's war with the Justice Department. The federal antitrust lawsuit lasted from the 1990s to the early part of the 21st century. Microsoft finally emerged from government oversight in May of 2011.
Although I empathized with Microsoft, I understood firsthand why the company was sued. Microsoft's legal department was very busy.
Disclosure:
In 1992, I purchased a firm, MSN – Marketing Services Northwest. The financial and human resources needs of my new clients prompted me to expand my consulting services.  Three years later, to reflect my services, I updated the firm's name to MSN – Management Services Northwest. I spent a small fortune on branding and collateral materials. Then, considering its software/digital age dominance, Microsoft entered the search-engine competition rather late with its MSN. As my business exploded, I neglected to fully protect my company's name.
Unexpectedly, I encountered two issues with Microsoft:
The company apparently used the MSN moniker without any regard to precedent (mine).
MSN had accounting problems and its customers mistakenly telephoned my firm nonstop, 24/7 to complain.
When I contacted Microsoft about my two concerns, I was marginalized. A company employee told me: "Join the crowd…this would be lawsuit du jour." Frustrated, I contacted two noted attorneys who empathized but declined to take my case. They knew we'd be outgunned by Microsoft's vast resources. In the late 1990s, I was stuck with a big tab for new collateral and marketing.
However, I freely admit Microsoft's behavior was a factor in my strategic planning. Thankfully, it included becoming a news media columnist – a full-circle return to my career roots. Ten years later this portal was born.
A few years later, when I was the Biz Coach columnist on Belo Web sites, cybercrime regularly raised its ugly head. I wrote in 2003 that Microsoft was not performing adequately in security. Like AT&T, it seemed as though Microsoft failed to innovate – it was not using best practices in security.
However, long after the legal war, it's worth noting that Microsoft is now serious about security and is better serving business and consumers. The company provides a free service, Microsoft Security Essentials. It does a credible job of providing real-time protection against viruses, spyware, and other malicious invaders.
FTC's antitrust allegations against Google
The FTC is investigating whether Google is an abusive monopoly – a predator that unfairly exploits competition and is harmful to the public interest in its search-advertising business.
Not only do Internet users count on Google in 66 percent of all search results, the search giant helps in comparison shopping, e-mails, mapping and travel. It's also in mobile phones, television and videos.
Competitors – such as Expedia, TripAdvisor and Microsoft – allege Google is disingenuous. Microsoft, in particular, has been rather vocal. The competitors claim Google directs Internet users to its own interests and basically hides competitors' links – at the expense of its rivals.
This is Google's second hassle with the FTC. You might recall Google agreed to settle FTC complaints of deceptive practices and violations of consumers' privacy after it launched Google Buzz, a social network, in 2010. Google was also accused of lying about its treatment of European Union (EU) users' personal information – in violation of the U.S.-EU Safe Harbor privacy framework. For the next two decades, Google will have to submit to privacy audits.
"When companies make privacy pledges, they need to honor them," said FTC Chairman Jon Leibowitz on the agency's Web site. "This is a tough settlement that ensures that Google will honor its commitments to consumers and build strong privacy protections into all of its operations."
Meantime, of course, Google took another shot at success in social networking with Google+, which connects its users – a direct challenge to Facebook.
Google's initial response to FTC probe
A Google blog post stated "it's still unclear exactly what the FTC's concerns are." Google also said "our success has led to greater scrutiny."
The search giant asserted that the majority of complaints stem from disgruntled competitors who feel angst over inferior search rankings.
"Since the beginning, we have been guided by the idea that, if we focus on the user, all else will follow," the company said in its blog post.
"We make hundreds of changes to our algorithms every year to improve your search experience," it added. "Not every website can come out at the top of the page, or even appear on the first page of our search results."
Conclusion
Yes, Google is aggressive and innovative. It adapts to consumer preferences. It hasn't behaved perfectly, but all businesses are aggressive if they want to survive.
During all those months when Microsoft was in its advertising-search merger talks with Yahoo – their quest to overtake Google – no one complained about the two companies' prospects in ganging up on Google to achieve search dominance. In fact, I recall many times when using Yahoo, I wanted to search on Bing, but Yahoo refused to let me. A popup question appeared – asking me if I really wanted to leave Yahoo for Bing. It was annoying and Yahoo's defensiveness was a sign that it was desperate. But I wasn't going to complain to the FTC.
Has Google been a monopolistic predator operating against the public interest? No. I have found Google to be innovative, responsive, and transparent about its goal to be known for relevant content. It provides a bevy of blogs and videos to help publishers.
Furthermore, its success forced Bing to become more innovative. My sense is that Bing now competes well with Google in delivering relevant results. That means Yahoo does, too. The three account for 96 percent of Internet-search market share. As a result, all Internet users have benefited.
The Internet has become so big and so fast, what makes the federal government qualified to be the final arbiter of what services should be made available to consumers? Why not let the markets be the final say?
Google's success is largely from developing a unique algorithm system that's enabled it to become the most popular among Internet users. Without giving too much information to spammers and cybercriminals, Google has been transparent by frequently providing tips to publishers on how to succeed for better rankings. (Read further for six links to articles on how to succeed on Google.)
The Internet competition has benefited consumers and businesses, alike. We're all benefiting from Google's leadership. The complainers need to stop whining. It would be more productive for them to better satisfy their customers – by analyzing their companies' strengths, weaknesses, opportunities and threats. Then, innovate for the benefit of Internet users. That's how I dealt with the adversity from MSN, and it's why Google triumphs over its competitors.
From the Coach's Corner, here are resource links for Internet success:
"Your brand is created out of customer contact and the experience your customers have of you."
-Stelios Haji-Ioannou
 __________
Author Terry Corbell has written innumerable online business-enhancement articles, and is a business-performance consultant and profit professional.

Click here to see his management services

. For a complimentary chat about your business situation or to schedule him as a speaker, consultant or author, please

contact Terry

.
Jan. 29, 2011
A review about Windows 7 in InformationWeek caught my eye because it struck a nerve. The publication's senior editor, Serdar Yegulalp, wrote an insightful piece entitled, "What Windows 7 Is Still Missing." As a longtime Microsoft supporter, I agree with his insights and have my own personal unfortunate experience but more on that later. 
"There's little question Windows 7 has been received with open arms by users and admins," Mr. Yegulalp writes.
"It fixed many of the problems that plagued earlier versions of Windows, made good on the promises that seemed only half-fulfilled with Vista, and introduced a slew of new functions — big and small — that were also warmly received," he explains.
"When Windows 7 was released, Microsoft made a major blunder by not updating a free offering that had been previously available for Windows XP and Vista: SteadyState," he adds. "Windows does not have, by default, a single all-encompassing mechanism for returning the entire system — user settings, data on disk, etc. — to a given state."
He explains SteadyState saved Admins setup time.
"Instead, Microsoft released a white paper in which they described how admins could use many of the native technologies in Windows 7 to emulate the behaviors of SteadyState," he points out." It isn't hard to guess the reaction: people booed Microsoft roundly for ignoring a much-requested feature from its customers."
Mr. Yegulalp maintains Windows 7 doesn't provide a critical function:  "…one of the biggest and most crucial functions — disk protection — isn't provided except through workarounds like System Restore. These don't work in remotely the same fashion as SteadyState's own disk protection, which required little or no intervention or downtime."
He points out it lacks support for other hardware.
"Most of us are all too familiar with this scenario," he writes."You install a copy of Windows on a newly-minted PC, or perhaps reinstall a clean copy on an existing one. Unfortunately, a great many things simply don't work — your Bluetooth module, for instance, or your memory card reader. Or the whole system just seems weirdly sluggish for a fresh install."
He makes these suggestions:
Extend Windows update to close the gap
Universal software updates
Proper touch support for tablets
Acquisitions, third-party features  
"But Windows 8 is two years or more away, and most people will not wait that long for solutions to the problems…They want some sign, sooner rather than later, that the right thing is being done," he asserts.
"And if it Microsoft doesn't provide it, someone else will," concludes Mr. Yegulalp.
Amen.
To read his full assessment, here's his article: What Windows 7 Is Still Missing.
From the Coach's Corner, my own Windows 7 experience is not what I'd expect from a leading technology company.
After some thought, I decided to buy Windows 7 to upgrade my most-revered notebook computer, an IBM ThinkPad. (Actually, I own two.)
However, making a purchase online, it could not be installed. Plus, Microsoft didn't send an email confirmation as promised. I tried every tip provided on Microsoft's Web site to no avail. So I called the company. It took repeated calls. I was forced to deal with two people who were difficult to understand.
Initially, they didn't believe I even made the purchase. After all, there was no receipt. Then, someone thought to ask for my product key. They concluded they couldn't help me.
Ultimately, I reached someone I could understand. But the tech-support person concluded that I'd have to wait for the five days for a disk to install Windows 7.
Then, his major gaffe – he lectured me for buying Windows 7 instead of buying a new computer with it already installed.
"Where's the attitude of empathy and customer service," I thought. "What a waste of more than three hours."
I hung up telling him: "You're of no help."
Oh, and more than 24 hours later, I finally received a purchase-receipt from Microsoft.
Is this the best a world-class company can do? Now, after reading Mr. Yegulalp's article – not knowing whether Windows 7 will even be compatible with my own needs – it's a purchase I hope I don't regret.


You might be getting spam and malware these days, but fortunately it isn't nearly as bad as it was from 2009 to 2010. On "Patch Tuesday" in August of 2010, Microsoft issued an alarmingly massive security update.
Meanwhile McAfee was publicizing its second-quarter date. It showed malware permeating the Internet on a mega scale in 2010, according to Website Magazine.
The magazine reported McAfee isolated six million malware cases in Q2 – that's 10 million for the first half of 2010, alone.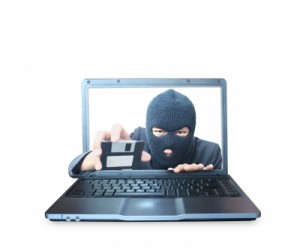 Microsoft's security update included 14 security bulletins. Eight were designated as "critical" and six were deemed "important."
In all, there were 34 vulnerabilities in Microsoft Office, Microsoft Windows, Internet Explorer, Silverlight, Microsoft XML Core Services and Server Message Block.
"The most frequently used malware included threats on portable storage devices, fake anti-virus software, software specifically targeted at social media users, AutoRun malware and password-stealing Trojans," wrote Linc Wonham, Website Magazine's associate editor.
"McAfee reported that approximately 55,000 new pieces of malware appeared every day around the world," he explained.
He reported spam was down after peaking at almost 175 billion messages per day in Q3 2009.
"The most popular forms of spam in the U.S. were delivery status notifications or non-delivery receipt spam, which was also the case in Great Britain, China, Australia, Italy, Spain, Germany and Brazil.
Argentina had the world's highest number of different spam topics with 16, according to McAfee's report," he explained.
The moral:
Whenever Microsoft hasn't updated your computers, get busy. Manually download the security update.
By the way, Microsoft and Windows aren't the only targets now. Cyber criminals chew up Apple products, too.
Identity theft has escalated in smartphones and social media. That includes Google's security issues with its Android products. 
From the Coach's Corner, for more tech-security information, see:
The New Face of $1 Trillion in Cybercrime on Business – Account Takeovers, Credit Card Fraud Business Web sites are facing an increasingly intense full-court press from cybercriminals – the aggregate cost of cybercrime annually, which includes prevention strategies, has exceeded $1 trillion.
Most Small Businesses Make You Vulnerable to Credit Card Fraud, ID Theft — A whopping 79 percent of companies in the U.S. and U.K. experienced Web-borne attacks in 2012, according to data released in 2013. These incidents continue to represent a significant threat to corporate brands.
What Your Company Can Do to Combat the Malware Epidemic — The nation's leading Internet security expert, Stan Stahl, Ph.D. agrees with McAfee that an epidemic of malware has been unleashed on the Web, and he provides solutions.
"Everything yields to diligence."

-Antiphanes
__________
Author Terry Corbell has written innumerable online business-enhancement articles, and is a business-performance consultant and profit professional. Click here to see his management services. For a complimentary chat about your business situation or to schedule him as a speaker, consultant or author, please contact Terry.
Photo courtesy of chanpipat at www.freedigitalphotos.net


May 11, 2010
In U.S. Internet searches, Google sites dropped a bit while the Yahoo and Microsoft Web sites experienced an increase in visitors in April 2010, according to the latest comScore Core Search Report. The research company also reports there were 15.5 billion searches last month.
Google's market share was 64.4 percent – down .7 percent from 65.1 percent.
Yahoo's sites jumped in visitors by .8 percent – from 16.9 to 17.7 percent.
Microsoft increased by .1 percent from 11.7 to 11.8 percent.
"Both Yahoo! Sites and Microsoft Sites have experienced gains due in part to the introduction of new site navigation experiences that tie content and related search results together within several channels," according to the comscore press release.
"These features provide search results to users as they navigate through topical content and meet comScore's established criteria for counting search queries," added comScore. "Ask Network captured 3.7 percent of the search market, followed by AOL LLC with 2.4 percent."
The ranking in terms of searches:
Google – 10 billion
Yahoo – 2.8 billion
Microsoft – 1.8 billion
Ask Network – 574 million
AOL LLC – 371 million
The comScore disclaimer: "Based on the five major search engines including partner searches and cross-channel searches. Searches for mapping, local directory, and user-generated video sites that are not on the core domain of the five search engines are not included in the core search numbers."
Here's the link for the comScore press release.
From the Coach's Corner, here's a helpful article on Six Ways to Test Your E-commerce Site.
Jan. 28, 2010
Hurray! Technology got some welcome news as Microsoft scored a Q2 breakthrough in its 2010 profit picture following its downturn a year earlier. Profit jumped 60 percent.
The company's results stemmed largely from sales of Windows 7. Microsoft attracted shoppers in droves and increased PC sales using the software.
The numbers: Microsoft achieved $8.5 billion in operating income. Online services were not profitable but $5.4 billion in earnings came from Windows and Windows Live.
Q2 profit increased to $.66 billion or 74 cents a share from $4.17 billion or 47 cents a share the year before. This is from revenue that jumped 14 percent – from $16.63 billion to $19.02 billion.
Consumer demand is heartening news. It's the best operating system launch in the company's history. However, Microsoft warned that business has not begun spending.
An interesting side angle: Inexpensive notebooks now comprise 11 percent of the PC market, and 90 percent of which have Windows installed. That means Microsoft is dodging a financial bullet because the low-priced netbooks constitute a lower revenue stream for the software maker.
Weak spots for Microsoft: Office sales were about flat, and online services (think Bing) decreased $581 million or 5 percent. But Bing's market share of searches increased to 10.7 percent compared to 8.3 percent last year.
The proposed advertising merger with Yahoo is expected later in 2010.
Go Microsoft! Microsoft's success not only bodes well for the tech sector. Microsoft, as a major employer, is a symbol of hope in the Puget Sound area of Washington state. The state is trying to solve a deficit while suffering from high unemployment.
From the Coach's Corner, are you looking for some expertise in search optimization? 
You might consider this product: 
http://www.iis.net/expand/SEOToolkit


Oct. 31, 2009 –


The desperate high-stakes competition of Microsoft and Yahoo vs. Google certainly has more drama than some other events preoccupying Americans.
For countless stakeholders – from investors to technology employees – the nail-biting is as intense as it is for sports fans seeking respite from the weak economy in rooting for their favorite teams in the World Series or Super Bowl.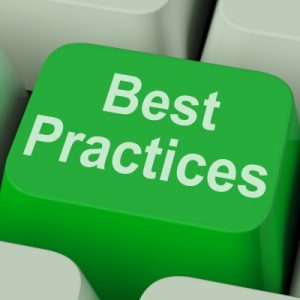 A lot of commerce is at stake: comScore estimated Q3 2012 U.S. retail e-commerce sales $41.9 billion for the quarter.
That's an increase of 15 percent over the same period in 2011. (For more information, see: Online Spending Continues its Fast Growth in 2012)
The volume has continued to grow.
The 10-year Internet marketing deal – Microsoft's Bing empowers Yahoo's searches and Yahoo to sell advertising for both companies.
The merger ostensibly displeased the brain trust at Google, who reportedly tried to stop it according to this article, How Google Is Trying To Hold Up The Microsoft-Yahoo Deal (GOOG, YHOO, MSFT).
Meantime, intense work is being performed by engineers from Redmond, Wash. near Seattle — to the Silicon Valley in the southern part of the San Francisco Bay Area. They need to earn user trust and build brand equity.
Bing has made the mistake online and in airing TV commercials featuring people in San Francisco and elsewhere, asking them to take a comparison test between Bing and Google. Not good. Bing should hit hard with value propositions and keep the focus on it, not Google. Traditionally, comparison advertising has never worked and isn't how to win a major marketing campaign.
Does search giant Google feel the threat of competition? Yes, it's driving SEO experts nuts. Google incessantly continues to fine-tune its search methodologies for maximum relevance in the minds of Internet users.
Yahoo's issues
Even after the merger, Yahoo has been working on its search engine. It's had a series of missteps in leadership.
So. the question has been: Is Yahoo finally learning business-management lessons? It appeared to get on the right track after hiring Marissa Mayer as CEO from Google.
Soon after, a positive first move was to restore credibility with good management in firing a biased news manager.
Google is constantly fine-tuning, such as its real-time search feature, moving its advertising closer to content results and enlarging the size of its search box. With its revenue down in text and display ads, Google is constantly updating its approach to appease publishers that have also felt the financial squeeze. (Disclosure: The Biz Coach portal uses AdSense.)
Google's consistently hovers around 66 percent market share in search compared with Yahoot and Bing combining for about 30 percent. The balance is held by a handful of smaller search engines; many use Google as their platform.
Despite all the hoopla over Google, advertisers would be well-advised to consider the time-spent user data. Yahoo is successful in this regard. My sense is that Yahoo's success in time-spent users' data has to do with its terrific content in finance.
Google maintains a huge lead in video users with YouTube.
Internet trends
It's interesting to note the change in online searching and the expectations of consumers. In 1999, Nielsen reported there were 119 million U.S. users and the Internet began attracting more women. At first, mostly men used the Internet.
We've also learned that despite the hoopla over social media, Web searchers stay longer.
No longer are users content just to find a Web site; they're looking for more specific information, and they want it to be comprehensive, more appealing visually and lightning-fast. Go to any search engine and you will notice more images in addition to information, not just blue links.
The Microsoft-Yahoo merger was, in a sense, a surprise. Microsoft isn't known for major alliances. And three years later, it remained to be seen if the merger will yield a productive return.
Conclusion
Size matters in the advertising world and Internet advertising growth is the most prolific in history – even more so than television's legendary track record. Clearly, Microsoft has ratcheted up its online search capabilities with Bing's execution and monetization to attract consumers. But that's expected given Microsoft's acumen in monetization.
My sense is that the success of Microsoft and Yahoo will depend on user trust, which helps lead to strong brand equity. Trust and brand equity are closely related.
The jury is still out. It's all about user trust and other basic elements of brand equity. Despite the improvements, Yahoo-Bing hasn't made significant progress against Google.
Meantime, for users, the competition has been great.
From the Coach's Corner, recommended reading:
"Competition is the keen cutting edge of business, always shaving away at costs."
-Henry Ford
__________
Author Terry Corbell has written innumerable online business-enhancement articles, and is a business-performance consultant and profit professional.

Click here to see his management services

. For a complimentary chat about your business situation or to schedule him as a speaker, consultant or author, please

contact Terry

.




Photo courtesy of Stuart Miles at www.freedigitalphotos.net