Do you want your news media site or blog content to be both timely and timeless?
Yes, it's a tough goal to accomplish, but it's possible especially if you want to own your niche on the Internet. That's my experience here on this portal as a Seattle business consultant and credentialed journalist.
Timely articles that analyze trends are popular. Well-written timeless or evergreen content with strong keyword tags will bring readers back for years.
Google looks very favorably at sites containing old articles that are relevant to readers year after year. (Some of the most popular articles on this portal are several years old.)
The next obvious consideration is how can you accomplish such a goal?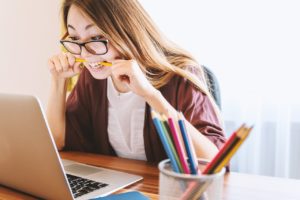 You must ask yourself five key questions:
1. "Why am I writing this article?"
You must know yourself as a writer and know your motive.
One motive might be to write articles on trends and citing relevant timeless principles in providing solutions.
This requires an astute author who stays contemporary with constant reading and keeps the focus on evergreen principles.
For example, a case study: 15 HR Strategies to Improve Your Business Performance, which I wrote July 19, 2011.
It was written at a time when many senior executives were pointing fingers at their human resources professionals. The motive was to help management and HR personnel.
It's still a concern for business worldwide, so the article remains a popular topic – years later – month after month.
2. "Do I truly understand my audience?"
You must be very familiar with your readers and your readers' potential preferences.
True, for example, images are great for visual aids. However, you must discern which visuals work best while staying within your budget.
It's tempting to incorporate infographics. But does your audience want them? Do the infographics add enough relevance? For how long will the infographics be relevant?
You can test your approach by daily paying attention to comments, responses and your visitors' data.
Additionally, you must consider the big picture. That's why in late December I publish a "year-in review," an overview of the year's most popular articles.
Some examples:
In this way, I know what has played well and what will continue to play well with readers. Ironically, the annual reviews prove to be popular with readers, too.
3. "How can I write timeless articles pegged to news events?"
In order to write evergreen articles tied to news events, it might surprise you to learn that news-led content can be timeless.
If you write with authority on news events using proven tenets, you can deliver a reference readers will use for years to come.
How? Write an original analysis using best practices for a white paper on a subject that has the promise of remaining topical by providing lessons for the future.
An example:
The Deepwater Horizon oil spill (AKA the BP oil spill or BP oil disaster) occurred on April 20, 2010. It prompted me to write an analysis: BP Crisis Management, PR Misfires — a Case Study.
Yet years later, the article continues to be popular with timeless appeal. Almost amazingly, readers discover it buried in The Biz Coach archives, which contain well over 1,000 articles.
Candidly, college students around the world have also cited it in their research papers on strategic planning, public relations tactics and business ethics.
4. "How can I keep readers on my site?"
Years ago, bloggers recommended brevity – they recommended that content be limited to 300 words. But their advice proved to be fallacious.
Content filled with value and relevance in 800 or more words have proven to be effective for keeping the interest of readers and influencing search-engine crawlers.
There's been a lot of buzz about Google's algorithm updates, and how they affect Internet sites. Many sites have benefited and others haven't fared well in their Google ranking.
Google expects value and relevance. In fact, Google asks 23 key questions about your Web site.
You can also insert links to other articles in other posts to help explain your points. Notice how several links to relevant articles are embedded in this article.
Another technique is to insert an archive of several relevant articles at the end of each post. (Scroll down to the Coach's Corner to see examples.)
With both of the above techniques and numerous other secrets for enticing readers, visitors will be inclined to spend more time on your site especially it's well-organized for easy navigation.
5. "How can I plan the best content?"
You can best plan for the future by keeping close eye on the news and trends. Readers love analysis of trends. They want insights.
It will help if you plan an editorial calendar.
For instance, when you're planning months in advance, say December for example, consider angles you haven't covered. That might mean techniques for selling more in Q4 or tax deductions you can use the following year.
Finally, you should budget time to monitor your articles to see if they can be updated for maximum relevance. The search engines and your readers will love it.
From the Coach's Corner, editor's tips for additional resource links:
Critical Factors Google Uses to Judge Your Content Quality — As you no doubt know, Google has long judged your Web site on content quality. But unless you are a mega brand, new research reveals vital factors about Google's algorithm changes. Google looks for comprehensive information, content that's easy-to-understand. This means your site probably entices users to stay on your site longer and has higher click-through rates. And you have effective internal links and quick-loading pages with fewer advertisements.
5 Best Practices in Thought-Leadership Web Publishing — In the face of dynamic marketplace-change, it's challenging to become a frontrunner on the Internet. Here are best practices for publishers.
9 Content Traits of the Best Blogs — In blogging, it helps to be trustworthy and a great storyteller. My sense is that the best blogs share nine common traits in publishing quality content. Why do the best blogs share nine common traits? I base my conclusions on two factors: Information gleaned from Google and from my own journalism experience.
25 Best Practices for Better Business Writing — If you want to accelerate your career or turbo-charge your business, one of your priorities should be good communication. Good writing is necessary in a myriad of ways, including letters, advertising copy and presentations. A lack of writing skills will can hold you back or even hurt your career.
Spelling Tips to Enhance Your Communication Skills — Good communication skills start with using proper grammar and spelling. They're central for your career growth. People who communicate stand head and shoulders above their peers.
"Either write something worth reading or do something worth writing."
-Benjamin Franklin 
 __________
Author Terry Corbell has written innumerable online business-enhancement articles, and is a business-performance consultant and profit professional. Click here to see his management services. For a complimentary chat about your business situation or to schedule him as a speaker, consultant or author, please

c

ontact Terry

.
Nov. 28, 2011
The headline on the Seattle PI Web site was startling. It read: "FACT CHECK: Has Wash. cut budget by $10.5B? Hardly."
The headline and accompanying story questioned what appear to be misrepresentations by Gov. Chris Gregoire when she claimed Washington has slashed $10.8 billion from the state budget in the last three years. The cuts were her justification for proposing a sales tax increase to balance the budget.
My hope in the budget debate is that the Legislature will read such Seattle media headlines, as they meet in a special session this week to debate the budget deficit.
(Actually, the story appeared in the Seattle PI an hour after it first appeared in the Seattle Times. But, inexplicably, the Seattle Times deleted the story less than an hour after the PI story appeared.)
Reporter Mike Baker documented how the hundreds of so-called cuts are really spending increases that haven't been implemented.
For example, the alleged cuts include:
$682 million in cost-of- living increases for education employees
$344 million in cost-of-living hikes for pensions
$1 billion in education cuts, but it hasn't really been slashed because of student tuition increases
$128 million for an education apportionment payment, but the payment has actually been doled out
$69 million for state parks, but in reality the state took in that amount from user fees
Mr. Baker also reminded us that the state is ready to spend around $30 billion from the general fund budget. That's more money than was spent in the more-recent budget cycle.
Because it was an Associate Press story, it soon appeared on 54 media sites.
The sales tax proposal is controversial for good reason, and why the sales tax debate erupted in Washington state.
Public officials have long violated good government standards on transparency and in spending. On multiple occasions, this column has called for reform and wondered why not transparency for good, open government in Washington state?
We need better public policy – here are a couple of examples:
Proposing to cut $160 million from state colleges and universities is unconscionable.
Special interests such as the Washington Federation of State Employees should be reasonable and agree to renegotiate labor contracts.
It's easy to conclude from the Associated Press story that Washington state has a spending problem, not a revenue problem. For example, the State Auditor revealed state government spends $1.8 million for nearly 6,700 unused cell phones is only one example. We need more public officials to create a favorable economic environment.
Given the economy and continuous budget crises, Washington legislators should finally start compromising, stop the longtime practice of shell games and launch legitimate reform. Only then, will thoughtful businesspeople and voters trust Washington state government and consider a sales tax increase.
So, in the budget debate: Will the Legislature read the Seattle news media headlines? It's time for good government.
From the Coach's Corner, furthermore, the state can create more tax revenue if it encourages entrepreneurship to create jobs. Here's What Small Business Owners Need from Washington State Policymakers.
Here's another no-brainer: How Washington Fails in Filmmaking for Economic Development.
"Government is not reason; it is not eloquent; it is force. Like fire, it is a dangerous servant and a fearful master."
-George Washington
__________
Columnist Terry Corbell is a business-performance consultant and profit professional. Click here to see his management services (many are available online). For a complimentary chat about your business situation or to schedule Terry Corbell as a speaker, why don't you contact him today?