The world's most popular search engine has released detailed information on how it evaluates and ranks Web sites. Released in November 2011, the information is still critical for domain success.
Ordinarily, for proprietary reasons, Google is a bit guarded when discussing its algorithm processes. But a blog post by engineer Matt Cutts was unusually informative. 
It contains 10 points.
It's fair to say Google has been forthcoming about its search ranking methodology, such as reported previously on this portal in Google insights – 23 key questions about your Web site and Google's continuing quest to increase page speeds. 
Research companies routinely peg the search engine's market share at 66 percent or more in the U.S., and higher around the world. 
One wonders whether the new transparency is the result of the FTC probe of Google. My sense is that the FTC Probe isn't warranted in Google's business practices.
Google's dominance has actually improved user experiences on other search engines. It forced Bing, for example, to make enlightened innovations.
From the Coach's Corner, for Internet success, here are more resource links:
10 Tips to Optimize Your Web Site for Higher Sales — If you haven't optimized your Web site for sales, you might want to reconsider. There are more and more indications that online shopping will continue to grow. In an article entitled, "Cyber Monday Prep: 10 Tips for Greater Sales," Website Magazine offered some excellent strategies.
Startup Toolkit – How to Make a Hit on the Internet — First impressions are critical for entrepreneurs. People will buy depending on what they feel about you emotionally. Just like your bricks and mortar location, your Internet presence will be strong if you always remember why people will buy from you. It's important to tap into the psyche of your prospective customers – there are five value perceptions that motivate customers to buy.
Best Practices to Manage Your Global Brand, Your Web Reputation — As you no doubt know, the digital age has brought new challenges and opportunities. Best practices are critical in order to maximize your Web presence and to manage your online reputation. The key to Internet dominance is to think integration – naturally, the first steps include a quality Web site and synching it with your social media, business listings, inbound links and other elements.
The Key to Internet Dominance: Think Integration — Whether you're a new or established business, it wasn't that long ago that a strong Internet presence meant having a great Web site with a top ranking. Partially, that's still true but the competitive marketplace continues to rapidly change daily, which means the No. 1 objective should be a vibrant, integrated presence.
Checklist to Create Black Friday and Cyber Monday Sales Success — In order to celebrate your Black Friday and Cyber Monday sales, you must first create a happy buying environment. That means reviewing  your store and Web site to attract prospects and to create happy customers. If you've prepared your merchandise and cleaned your store, you're half done in creating happy customers. Your Web site should be updated
"Obviously everyone wants to be successful, but I want to be looked back on as being very innovative, very trusted and ethical and ultimately making a big difference in the world."
-Sergey Brin
__________
Author Terry Corbell has written innumerable online business-enhancement articles, and is a business-performance consultant and profit professional.

Click here to see his management services

. For a complimentary chat about your business situation or to schedule him as a speaker, consultant or author, please

contact Terry

.


Major players Internet players — such as Bing, Yahoo, Facebook and Google — continue to innovate to disrupt the progress of each other.
As a marketer or businessperson, are you positioned to capitalize? Consider:
Google
Because it's the longtime mega search-engine leader, let's consider Google first. Depending on which research firm you prefer, Google has about a 66 percent search market share. So whatever innovations it makes, it's important.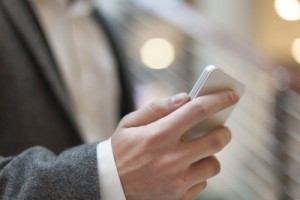 Google has made major changes in how it ranks search results probably because it's been under siege — manipulated by certain Web sites it lists. Google detailed its reasoning for best Web site rankings.
The vaunted Google algorithms – its tools that determine how it ranks Web sites – have been fine-tuned to reward publishers of original content, especially in-depth thought leadership. Here's a strategic primer for a No.1 rated blog.
Google says it involves about 12 percent of search queries. That might not sound like a lot, but 12 percent of more than 190 million bloggers in search queries is meaningful.
Google also considers search engine optimization practices.
You might recall numerous recent news stories: JC Penney, for example. The 2010 $17.8 billion retailer was chastised for dubious Internet practices. The retailer denied it approved spam-like behavior by its search-engine optimization company, SearchDex. But right after the story broke, SearchDex was fired.
Indeed, it must have been an eye-opener to Google to be labeled as the "tropical paradise for spammers and marketers" by a U.C. Berkeley scholar, Vivek Wadhwa. Hence, its algorithms upgrade.
Another search development: The Google Chrome Web browser now permits sites to prevent other sites from appearing in their results. (Its competitor, Blekko, does the same.) Google continues to prevent Web sites that have little or no unique value to dominate in search results.
Google is to be commended for dealing with a crisis confronting its quality of relevant search and its image, and placing a premium on frequent, strong informative content.)
Bing – social search
Bing grew to a 16-percent market share in February 2011, but has stayed in that position. It's created new buzz by adding Facebook "likes" that allows Internet users to see the results that their friends like.
Here's how it works: Pictures of your friends appear when you search after you connect with Bing with your Facebook account. You can disable it easily if you choose.
The Bing-Facebook partnership is unique and it affects word-mouth-marketing – as their users — businesspeople and consumers make buying decisions. This helps to make marketing fun.
It's also a reminder that content, search-engine optimization and social media should be synergized and orchestrated in your overall marketing:
Monitoring Internet-user preferences
Interacting with them to maximize your opportunities
Continually measuring results
Fine-tuning your approach
What else is important about creating buzz with social media? Marketers, senior managers, business owners, and consultants crave it for revenue. Career-minded individuals engaged in self-promotion also want it. Another term for buzz is the "salesperson effect."
Now we know how ideas are spread, what messages go viral on social media, and how to predict it from UCLA psychologists who explained what triggers people to share on social media.
With Bing and Yahoo's advertising partnership in which the latter uses Bing's search technology, the Bing-Yahoo online search partnership amounts to a 30 percent market of Internet search. If you haven't already, here's how to optimize for Bing.
Yahoo
Yahoo has been trying, but hasn't been able to move the needle. Once the big dog among search engines, it's suffered from bad senior management. You say could not seriously discuss leadership and former CEO Carol Bartz in the same sentence.
But Yahoo has since experienced success in its business and management. Despite the hysteria over Yahoo CEO Marissa Mayer's telecommuting ban, her decision is a positive example for other companies needing a turnaround. Yahoo's telecommuting ban is a model for struggling companies.
During the 2012 presidential campaign, Yahoo showed good management judgment in firing its biased news manager.
So don't be surprised if Yahoo can figure out how to move the needle. Meantime, you can still capitalize on Yahoo and the fierce competition among the search giants, which means good things for businesses and consumers. So stay current.
From the Coach's Corner, here are editor's picks for recommended reading:
Tech Drama: How Microsoft-Yahoo Can Beat Google — Here are the critical factors that will determine whether the proposed Microsoft-Yahoo merger will succeed vs. Google.
Enterprise Software: Google-Microsoft Battle Turns White Hot — Google has blatantly thrown down the gauntlet. The enterprise-software war is raging as Google has declared war on Microsoft. Both tech giants want your business.
Marketing – Why Visual Content Works on Facebook, but Hashtags Don't — Ninety-eight percent of top brands have a Facebook fan page, but Facebook's hashtags don't enhance engagement with consumers.
"Competition is the keen cutting edge of business, always shaving away at costs."
-Henry Ford 
 __________
Author Terry Corbell has written innumerable online business-enhancement articles, and is also a business-performance consultant and profit professional. Click here to see his management services. For a complimentary chat about your business situation or to schedule him as a speaker, consultant or author, please contact Terry.
Photo courtesy of adamr at www.freedigitalphotos.net