Why work years building your business only to sell it without fully profiting from your efforts?
For maximum profit – whether you want to sell your company to raise funds for a new venture or to simply retire – plan well to create value. Negotiate with multiple buyers to get competing offers.
Yes, business owners should plan a profitable exit strategy. That includes strategic planning to sell the digital asset, too.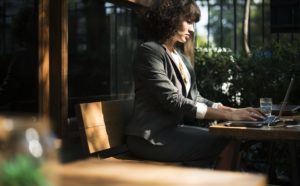 Here are exit strategies:
Understand buyer motives
You should anticipate the motivation of buyers with an attractive business model. That means taking steps for a high valuation of your business and online presentation to prospective buyers.
For starters in piquing the interest of prospects, candidly it's best if your site has the appearance of a potential for long-term passive income.
Naturally, new owners desire four basics:
Great content.
Excellent traffic.
A turn-key, low-operational involvement with the site.
Reassurance that a new owner would not lose customers and that growth is likely.
Trust
Trust is paramount. A buyer wants to be able to trust you – it's always an emotional decision. Outsource valuation of your company.
No matter what your business model is, your site must include a trustworthy 'About Us Page'. Of course, the rest of your site should have attributes conveying trust.
However, trust is a two-way street. Require a breakup fee if the deal falls through.
NOTE: A confidentiality agreement is insufficient. You can discuss generic results — but until you have a qualified buyer and negotiate a written offer with the right terms — do not reveal proprietary information such as your processes, client list and trade secrets.
Search-engine rankings
Your site should have great traffic to inspire confidence in a buyer. That includes your use of search-engine optimization techniques.
A buyer will want top search-engine rankings and to be confident about growth – the potential in attracting new customers and how to sustain it.
So, stay on top of SEO Trends.
Marketing
A smart buyer wants a site with short-term and long-term sustainability. You must get a big bang for your buck in promotion and be aware of trends in digital marketing.
By the way, for successful promotion, your Google search ads should be cost-effective.
But again, you can discuss results but not how you accomplished it until the time is right.
Competition
Marketplace competition will be on the mind of any buyer:
Whether the niche has long-term potential.
The level of market penetration and whether there are obstacles to growth.
The potential threats from competition.
Customers
Your customer base must be strong as possible, and you should launch the initiatives needed to retain customers for life-time value and to attract new customers.
Mobile site
It's increasingly important to have an easy-to-use mobile site.
With the skyrocketing sales of smartphones and tablets, comes a warning from Google. If you don't have a mobile site, you should.
Make sure it has what Google calls "mobile friendliness." Implement Google's seven precautions for a top Google ranking.
Advertising vis-à-vis affiliate marketing
Unless, you're selling your own products or services, decide on a passive-income marketing site – such as an advertising or affiliate marketing model.
Certainly, the two models have similarities in promoting a third-party partner.
In the advertising model, the goal is to entice the maximum number of site visitors to click on the advertisements.
Unless you sell ads, your option is to sign up with a pay-for-click service such as Google AdSense. With a service, you'd have control over the types of advertisers.
The problem is that you have to generate a lot of traffic as you'll only get a very small amount of money from each click. Also, be aware that countless other sites will publish the same ads.
In affiliate marketing, the approach is to garner a percentage of a sale or a fixed amount when a visitor clicks on an ad in a certain way.
For instance, affiliate marketers might want you to refer followers for their newsletters. When visitors subscribe to newsletters of affiliate marketers, you as the publisher would be  paid.
Affiliate marketing requires more due diligence than for advertising, for example:
You will lose potential income if there's an affiliate hacking, which means you will not earn credit for referring visitors.
Unfortunately, many affiliate marketers have bad reputations in terms of credibility – either in not paying, poor products, customer service or in other business practices.
And there's a lot of competition for you as countless other sites are likely to be using the same affiliate marketers.
E-Commerce
With e-commerce, you'll have more control over finances by selling products and services to visitors who pay you online.
E-commerce has made it possible for entrepreneurs to run their online businesses for higher profit.
Saas (Software as a Service)
This is on-demand software, and is increasingly popular as a model because it provides cloud access for customers to software applications on a subscription basis.
Basically, such software applications are accessed through the user's browser as they're centrally hosted.
While SaaS helps to cut IT costs and responsibilities, it means giving up control of your site. There are often issues in identity and access-management, and staying in compliance with government regulations on storing customers' data remotely.
Whether you need a site for lead generation or need to maintain ownership of content, keep in mind self-hosting gives you better control.
Operations
A buyer will want to know about how the site is operated:
The minimum level required in technical expertise.
The quality and documentation of standard operating procedures.
Management of employees and contractors.
Cementing the deal
Whatever your site's model, you must provide justification for your selling price. Valuation drivers play a role here, such as dominance in your industry and niche.
Ask questions. Get to know the person's concerns and be prepared to give added value like providing post-sale consultation for a year to cinch the deal.
To get a top selling price and to put savvy buyers at-ease, it's best have your representations verified by a recognized authority.
From the Coach's Corner, here are related strategies:
SEO Tips to Rank No.1 on Bing and Google — Study — There are striking similarities with Bing and Google — Web sites for top brands rank the highest and No. 1 sites are dominant because they have quality content, as well as strong social media signals and backlinks.
21 Mistakes to Avoid in SEO (Infographic with Valuable Tips) — For online success it's vital for your site to place high on the search engines. It's possible if you use best practices in SEO. Here are 21 mistakes to avoid.
For More Sales, 8 Vital Mobile Marketing Tips — Put your brand where prospects and customers are likely to see it. That means leveraging mobile marketing.
Marketing Tips via Mobile Devices, Reviews, Coupons — Digital marketing opportunities keep growing and growing. For instance, 70 percent of consumers research product reviews while they shop in stores. Ninety percent are relying on their mobile devices as they make in-store buying decisions.
Selling Your Mid to Large-Size Business? Beware of the Obstacles — With plenty of angst and working long hours, you've spent a lifetime building your company. Now, you're dreaming about an exit strategy – selling out before your retirement for easy living. Perhaps you've exhausted so much time and energy growing your company you haven't given any thought to the business-selling process. Here are recommended strategies.
"The best things in life are often waiting for you at the exit ramp of your comfort zone."
-Karen Salmansohn
__________
Author Terry Corbell has written innumerable online business-enhancement articles, and is a business-performance consultant and profit professional. Click here to see his management services. For a complimentary chat about your business situation or to schedule him as a speaker, consultant or author, please 

contact Terry

.


Many startup entrepreneurs dream about an exit strategy – launching their business, being acquired and striking it rich. Perhaps you have the same dream.
As an exit strategy, yes, it's a common occurrence especially in technology. But it isn't always easy. It helps to understand human nature – the motives of acquirers. 
You have to make it a buying environment. Competitors are especially interested in acquiring a fast track to increase market share. 
You have to make it a buying environment. Competitors are especially interested in acquiring a fast track to increase market share.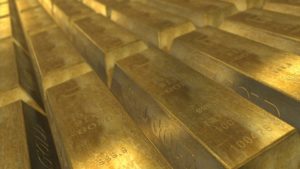 Some entrepreneurs buy micro companies to accelerate their business prospects.
(In my early days as a consultant to get a jumpstart in a new market in which I was unfamiliar, I bought a firm to insure that prospective clients would readily hire me. I told them: "I'm the new president of an excellent five-year- old company with an outstanding record of success.") 
Savvy acquirers are motivated to buy if they get the right answers for their key concerns about building a company vis-à-vis acquiring one.
They wonder if they'll save time and money for potential earnings by buying a business instead of building their own startup.  
Emotions can play a part in their decision-making – a fear of being left behind in a competitive marketplace – or a desire to seize an opportunity for growth. 
They want to buy a company with tangible and intangible assets:  
A great business plan
Strong financials
Effective operations/business processes
Excellent branding
Cutting-edge technology
A healthy reputation
Superb talent and human resources approach Note: Talent is most important.

 
(For specifics on the seven assets, see: When Should You Develop an Exit Strategy? Now…Here's How.) 
Before you get overwhelmed by the seven assets, not to oversimplify, but start concentrating on these three basic elements: 
Talent
Savvy businesspeople know that talent is paramount. Not only companies fear losing their own great talent, but in making acquisitions, they want to acquire great talent.  
A lot of sellers have great concepts, but not all have the best team of people. Make sure you have the right HR strategies for top business performance.
Intellectual property
If your concept is proven, your company will be more attractive. Patent protection is vital. Employ the basics in protecting intellectual property. 
Even if your concept isn't advanced but has wonderful potential, you might attract buyers who believe by acquiring your firm that they'll save time and money in going to market.  
Market share
For immediacy, many acquisitions occur when a buyer is able to save time and money in expanding into a new sector or region.
Often, buyers make an acquisition because they fear you and your company.
Meantime, lower your expectations of a buyout. Stay focused on your mission to grow a great company. That's when wonderful surprises occur.
From the Coach's Corner, related articles to help your business to be attractive to buyers:
5 Reasons for a Strategic Plan and its 6 Key Elements — Are you ready to compete? Is your company like many that need to rethink their strategic plans? Here are some tips in strategic-planning basics.
For the Best Cash Flow, Manage Your Inventory Costs with 8 Tips — With proper inventory management, you can lower your expenses and increase your cash flow. For many businesses, that means taking a look at your inventory costs. When your products aren't selling, obviously, it hurts. Products just lurking and collecting dust in your warehouse are costing you money.
Management Best-Practices Include Solid Operations Checklists — Are you concerned about profits? Would you like for your business to be in a class of its own? Not to oversimplify, obstacles to profits result from two basic barriers: External and/or internal challenges.
For Stronger Profits, Avoid 11 Typical Pricing Mistakes — In general, how can you manage the sweet spot – between your price-optimization and costs? Dennis Brown of the consulting firm, Atenga (www.atenga.com), says many companies make 11 pricing mistakes: 1. Companies base their prices on their costs, not their customers' perceptions of value.
Internet Shoppers Demand 3 Cs – Customer Experience Study — Success in e-commerce is increasingly challenging for retailers that want to dominate in brand preference, customer loyalty and word-of-mouth advertising. That's because consumers want more and more in the three Cs — channels, choices and convenience.

It is always wise to look ahead, but difficult to look further than you can see.
-Sir Winston Churchill
 __________
Author Terry Corbell has written innumerable online business-enhancement articles, and is a business-performance consultant and profit professional. 

Click here to see his management services

. For a complimentary chat about your business situation or to schedule him as a speaker, consultant or author, please 

contact Terry

.