Google has blatantly thrown down the gauntlet. The enterprise-software war is raging as Google has declared war on Microsoft. Both tech giants want your business.
That confirms my assumption after spotting a headline: "Google exec: We want to poach 90 percent of Microsoft's enterprise users." The December 2012 article was written by freelance reporter Krystal Peak in the San Jose Silicon Valley Business Journal.
One of Google's goals is to dethrone Microsoft as the leader in enterprise software, according to the article.
"Our goal is to get to the 90 percent of users who don't need to have the most advanced features of Office," the paper quoted Amit Singh, president of Google's enterprise section.
Actually, while Mr. Singh's comment is eye-opening, it's not a complete surprise.
To be blunt, Microsoft Office has become an overt Google target.
For example, on December 6, 2012 Google quit offering new accounts for its free edition of Google Apps. But preexisting users can still take advantage of the apps.
But a couple of weeks later, Google gave more signals about the changes to come when Mr. Singh published his blog, A year in review: work the way you live.
Almost simultaneously, another Google executive, Jonathan Rochelle, wrote: Quickoffice + Google Apps = better document conversion and an iPad app. Mr. Rochelle is the director of productive management at Google Drive.
Mr. Rochelle suggested ways for businesspeople to convert Microsoft Word, Excel and Powerpoint to Google Docs, Sheets and Slides. 
"We know the gaps between our features and theirs," the newspaper quoted Mr. Singh. "We're improving them week by week. We're going to get to the 90 percent." 
Google's enterprise revenue is reportedly $1 billion. That's only about 4 percent of its revenue. Most of Google's revenue stems from advertising. (Disclosure: The majority of The Biz Coach advertising is Google's AdSense.)
The No. 1 search engine is also targeting Microsoft's Azure and Amazon Web Services in heavily promoting Google Cloud Platform. Google touts it as a way to economically build apps and Web sites, and to store and analyze data.
Conclusions
Such competition is terrific. However, I have two observations.
Firstly, regarding Mr. Singh's media comment about stealing Microsoft's customers — that's a big no. To use a sports metaphor — no matter if it's baseball, football or basketball — great players never telegraph their next plays to their opponents. You never want to give information to your competitors. Nor do you want to antagonize them by publicly stating you want to "poach 90 percent" of their customers. Besides being terribly gauche, you risk inflaming them — to motivate them to beat you — at any cost. Don't ever wake the sleeping giant.
Secondly, despite all the hype, my recommendation to clients has been to ignore the cloud — for best practices in risk management. My sense is that giving up full control of important data is taking too big a risk in this era of digital security issues. Indeed, an authoritative study concluded that open source technology is preferable to the cloud.
But if you must, see my tips for picking the best cloud storage provider.
From the Coach's Corner, respectively, here are more articles on Microsoft and Google products:
"The difference between stupidity and genius is that genius has its limits."
-Albert Einstein
__________
Author Terry Corbell has written innumerable online business-enhancement articles, and is a business-performance consultant and profit professional. Click here to see his management services. For a complimentary chat about your business situation or to schedule him as a speaker, consultant or author, please contact Terry.




Sep 18, 2012 –


Open source software is more trustworthy than using a cloud service, according to a 2012 study by a distinguished British IT expert, Professor Jim Norton FREng. The "Open for Business" study was underwritten by travel industry IT services group Amadeus.
"The benefits to enterprise customers are manifold and include greater and swifter innovation, increased responsiveness, enhanced systems accessibility and support," wrote the professor in a blog. "The first two in particular make the open systems as much a business as an IT issue."
Professor Norton warns about cloud interoperability issues, and says it's too difficult to audit the security of hosted services. He says open source software is probably 20 percent cheaper than cloud services.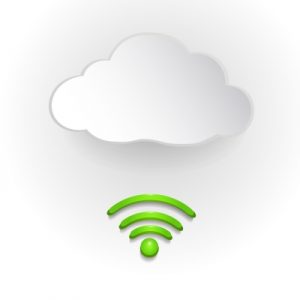 Also, he says customers of businesses using open source systems will also benefit.
"These include lower total cost of ownership, the ability to attract highly skilled and talented staff, quicker access to new technology developments and access to a global community for quick problem resolution," the professor explains.
But moving to open source systems is not a slam dunk. It might not be suitable for all organizations.
"Some of the learnings include: Ensuring that there is a common support team for both the new and current systems, being realistic about the amount of resources required, only transferring what you need and using the transition as an opportunity for a cleanup of systems architecture," he writes.
"Even in demanding high-volume transaction processing environments, open systems have proven not just fit for purpose, but critical to helping industries as diverse as financial services, banking and transport to adapt and transform how they operate," he points out.
While Professor Norton says open source software is ideal with "greater agility and cost reduction" for the travel industry, other sectors should consider it.
"With information now one of the world's most powerful currencies, and innovation and speed of response key competitive weapons, open systems will be crucial to underpinning the winning commercial strategies of the future in all sectors," he asserts.
See Professor Norton's credentials here.
From the Coach's Corner, additional reading: 
Risk Management – Picking the Best Cloud Storage Provider — You have a vast array of options. Cost is important, of course, but so are your company's risk-management needs – just like the federal government.
Recruiting an IT Professional for Your Small Firm? 6 Tips for the Right Skills — Are you looking to add information technology personnel? You want to hire for a competitive edge, right? IT is a crucial position for you. The difference between failure and success requires reflection to hire for the right competencies.
How to Enhance Security in Your Company's Wireless Network  — Do you take it for granted that your wireless network is secure? Don't make that assumption. Wireless routers present dangers. Your router is vulnerable to hackers and, hence, security issues. If you're really serious about security, WIFI might not be for you. A wired network might be more desirable.
Software Technology Trends – What's Next? — We can agree the software industry has undergone dynamic changes as it continues to modernize. That's true, too, as the industry stakeholders form alliances and partnerships. The focus is on tailoring software for the end-user or customer.
9 Dos and Don'ts for Best Decision-making — The dos and don'ts for best decision-making are applicable in three ways: Whether you have difficulty making the best decisions, engage in self doubt after making one, or are gun shy because some of your decisions have failed you.
"Everybody gets so much information all day long that they lose their common sense."

-Gertrude Stein
__________
Author Terry Corbell has written innumerable online business-enhancement articles, and is a business-performance consultant and profit professional. 

Click here to see his management services

. For a complimentary chat about your business situation or to schedule him as a speaker, consultant or author, please 

contact Terry

.




Photo courtesy of Nongkran_ch at www.freedigitalphotos.net