Smartphones should improve your employees' performance and facilitate profits. But that's not always the case because of some employees' behavior.
In this litigious society, you can never be certain you're free from lawsuits. That includes the use of smartphones.
Yes, there are increasing risks to companies over the use of smartphones by their workers. So, for your employee handbook, it's imperative to develop a smartphone policy. Then, training employees regarding the policy is imperative.
Risks range from losing proprietary information such as trade secrets to harassment and other legal liabilities.
Legal liability involves employees who talk on the phone or texting while driving at work. Ouch.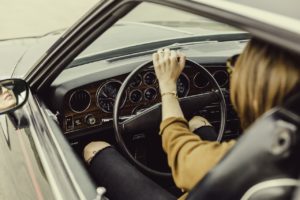 Here are cellphone-policy tips to consider:
Prevention of accidents
Smartphone functions have become so elaborate, not only talking and texting, but taking pictures and games, too.
It's very dangerous if employees use their smartphones while driving. Your policy should include avoiding such risks.
Etiquette
Develop and implement a policy regarding employees' use of smartphones in driving and in other work situations.
More than a quarter of a century ago, I learned an embarrassing lesson in a client meeting just after I launched my consulting practice. My vintage phone was in my briefcase but it abruptly rang interrupting the meeting. So, before every meeting I quickly learned to turn off my phone.
So, it's amazing now to see people use their cellphones meetings. It's a sure-fire way to annoy clients or any other attendees in a meeting.
True, there might be times when an employee is expecting an urgent call necessitating the use of a smartphone.
As a consultant, sometimes I had to keep my phone on in meetings – if I needed to keep it handy if I was handling an important project for the clients. The clients certainly appreciated it.  But not as a rule.
Keeping records
Texting in business has become a common practice. But as you know, texts can't be filed. Deleted texts are challenging to recover.
Decide how you want to keep texting records in case they're needed; especially for legal matters.
Also, sometimes, emails become an issue in financial, legal or regulatory matters.
To avoid misunderstanding, don't allow off-the-clock work which easily morphs into lawsuits.
Privacy
Employees should be advised that any of their messages on company-owned devices are the property of you, the employer.
In other words, they should be warned that they have no privacy in using a company device and their communications can be reviewed by you.
Also, point out that the business owns the telephone number. You don't want employees who are leaving to use your number in a secret effort to steal your customers.
Inappropriate use
Employees should be advised that other inappropriate use of your phones will not be tolerated.
Along with your standard policy for sexual or any other type of harassment, institute a policy that your devices cannot be used for any form of harassment.
Performance and productivity
Your policy should cover how and when smartphones can be used. Remind your employees regarding your policies in using smartphones as a computer, the Internet, and social media.
From the Coach's Corner, here are relevant tips:
Basics to Consider Before Writing Nondisclosure Agreements — If you have business secrets to protect you might want to use a confidentiality policy, a nondisclosure agreement and possibly a noncompete agreement. Here are the pros and cons.
16 Best Practices to Stay out of Legal Trouble with Employees — Generally, in human resources, companies find themselves in legal hot water because they inadvertently make mistakes with their employees. It's important to triple down on preventative measures and responses to legal hazards when necessary.
Best Practices with HR Records to Guard against Legal Risks — If you aren't able to supply relevant documentation, you'll pay a heavy price. In some cases, you'll even be forced to give the job back to a nonperforming or toxic employee.
Best Employee-Handbook Values to Avoid Legal Issues — Neither you, nor your company and nor should your employees be relying on an employee handbook with illegal or antiquated policies. Here are employee-handbook values to consider.
Management – How to Improve Accountability in Your Company — If business and tepid growth have affected your outlook, take a look at your human resources and consider a couple of questions. If you don't like your answer, here are eight solutions.


"The cell phone has become the adult's transitional object, replacing the toddler's teddy bear for comfort and a sense of belonging."
-Margaret Heffernan
__________
Author Terry Corbell has written innumerable online business-enhancement articles, and is a business-performance consultant and profit professional.
Click here to see his management services
. For a complimentary chat about your business situation or to schedule him as a speaker, consultant or author, please
contact Terry
.


Many franchised companies seemingly meet all the requirements to succeed.
They provide the necessary support to their franchisees with a turn-key operation. They continually create products. They advertise to promote their company's overall reputation.
However, that's not enough for a sector that is increasingly turning to automation because of minimum-wage mandates and franchisee employees who lack in common sense.
Customer service and marketing skills are at the core of every sustainable business.
Unsuccessful franchisors fail because they don't adequately monitor and train their franchisees' workers in customer service and marketing.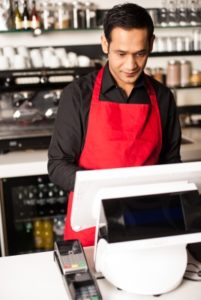 Assuming you've recruited quality, trainable franchisees, you have to continually help them to market your brand.
So for brand enhancement, it behooves franchisors to empower their franchisees with the right training for sustainable growth to attract loyal, repeat and new customers.
This means periodic reminders on spending money cost-effectively, upgrading local-community marketing and social-media techniques.
Here are training imperatives:
1. Bring in an outside participant
No matter what they claim, don't assume your new franchisees are skilled in marketing and customer service.
Even if you provide the best of marketing and customer-service playbooks, you'll find franchisees won't be able to adequately execute without training supplied by you.
Hire third party experts in customer service and marketing. Have the experts start with your own team.
In this way, you'll know what your franchisees are learning and your people will be prepared to train future franchisees.
2. Encourage franchisee mentoring
There's an old saying that's apropos here: "You can't keep what you've got unless you give it away."
Motivate your successful franchisees to communicate with new franchisees. By discussing important concepts and ideas, there are multiple benefits to both your successful franchisees and neophytes.
It can be very gratifying for established franchisees to help others and it will help them to stay sharp by teaching others.
If a new franchisee fails in marketing and customer service, it can adversely impact the other franchisees and your business overall.
So, it will save you time and money and will help insure your overall brand reputation after the new franchisees implement best practices.
3. Learn to innovate from your training consultants
Not only will outside participants help your franchisees to implement your playbook, they are a source for information.
More than likely, they've been exposed to new ideas which they can share to help your business.
They can also help you to anticipate future obstacles to your business.
4. Inspire your franchisees to excellence
New franchisees are often guilty of not practicing due diligence. To their way of thinking, they've bought a turnkey operation. So they robotically go through the motions but don't take ownership of their operation.
It's important for your franchisees to regularly monitor and evaluate their progress.
If solutions to challenges aren't readily obvious to them, they should be checking with you to get help even between the visits by your representatives to their locations.
From the Coach's Corner, here are related resources:
The Right Recipe to Grow Your Business by Franchising — Franchising is an alternative to organic growth. You don't need nearly as much cash on hand for facilities, products, services and talent. Here's how with five strategies. 
Many Managers Aren't up-to-date on Opportunities in Emerging Markets — Seventy-six percent of business managers at global companies don't have information for their needs – even though it's necessary for productive decisions in expanding into emerging markets.
Growth Strategies to Successfully Expand into New Markets — So you see opportunities by expanding into a new market. Whether you're expanding across town or into a different region, there are risks to anticipate in alleviating any uncertainty.
For Profits, Manage Your Growth at the Right Pace — Entrepreneurs frequently try to rush their business growth. Certainly, growth is great but if you scale too fast, you're looking for trouble. The key is to prepare.
"Strategy requires thought, tactics require observation."
-Max Euwe
__________
Author Terry Corbell has written innumerable online business-enhancement articles, and is a business-performance consultant and profit professional. Click here to see his management services. For a complimentary chat about your business situation or to schedule him as a speaker, consultant or author, please contact Terry.




Photo courtesy stockimages at www.freedigitalphotos.net


Sophistication in pricing by salespeople is an excellent driver to grow earnings rather than just looking for ways to cut costs.
Instead of growing their profits with sophistication in pricing, many businesspeople miss growth opportunities when they mistakenly cut muscle – usually in human capital and branding.
It's long been a Biz Coach caution. Even in a weak economy, a secret to success is to expand marketing. Not only will you maintain market share, you will grow it when the economy improves because your competitors cut their branding investments.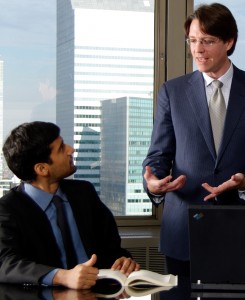 This also means training in pricing excellence – management and salespeople – about operational costs and understanding human nature on the customers' willingness to pay – all in the art of pricing for profit.
The training should include experiential, real-world role-playing exercises.
Otherwise, you risk pricing your products and services too low. This means you lose opportunities in revenue. Or you risk pricing too high, which means you lose customers.
Companies that employ mere order takers instead of savvy, professionally trained staff miss opportunities for growth. Or worse, the companies go out of business.
(Scroll down to the "Coach's Corner" for tips on pricing and training.)
Now, a McKinsey & Company report (www.mckinsey.com) also points out how to turn pricing power into profit. It was authored by Jay Jubas in Stamford, Connecticut; Dieter Kiewell in London; and Georg Winkler in Berlin.
They eloquently argue in favor of taking five steps to leverage a better pricing approach for profits.
They cite a case study:
An international provider of technical gases had a problem. With a large, highly fragmented product portfolio of more than 500 SKUs, customers in a range of industries, and a broad segmentation of customers by size, prices varied widely even for the same product. And while managers believed there was room to increase prices overall, they had no rational basis from which to challenge current pricing practices.
The solution? An analytical tool to pinpoint new price drivers, redraw customer segments, and recommend updated prices. After piloting, the tool was rolled out in seven diverse markets. The company supported this new approach with intensive sales-force training and eventually reset up to 100,000 prices for 150 SKUs per country — resulting in an increase in return on sales of three to five percentage points, without significant changes in volume. The whole program took just three months.
The authors strongly assert that such an approach can provide a permanent solution for earnings growth. Agreed.
Here's an edited excerpt of the authors' five recommendations:
1. Provide meaningful transparency into pricing data
When raw-material prices rise, sales reps don't know which prices should go up, by how much, and how quickly. Without that knowledge, profit opportunities evaporate. The front line needs meaningful transparency into price levels, discounts, and other leakages at different levels of granularity and over multiple time periods.
2. Understand what customers really value
For all the sophistication provided by advanced analytics to master a complex array of prices, the price of a product or service ultimately depends on how much a customer thinks it's worth—that is, "value pricing." The best companies augment pricing analytics with detailed customer insights to identify all the key buying factors that determine how much a product is worth to a given customer, understand how those factors compare with competitors' offers, and quantify the value created for the customer.
3. Move from sales reps to 'value negotiators'
Determining the best price means nothing if sales reps can't convince customers to accept it. For this reason, it's critical that sales reps have important pricing capabilities, such as sound judgment to manage time, negotiate thoughtfully, and adjust pricing guidelines in order to maximize value and minimize the risk of customers defecting.
4. Provide on-the-job training to build confidence
While most companies understand it's important to build the pricing skills of their people, few move beyond basic training in classes or online. Successful companies, however, use adult-learning techniques, such as experiential learning, to embed the new skills in the front line.
5. Change the culture
In our experience, even the best pricing programs will fail in the long term without a deliberate commitment to overcome the entrenched habits and shifting priorities that doom most change programs. Ingraining pricing success over the long term requires putting in place an "influence model" that includes role modeling, fostering understanding and conviction, developing talent and skills, and implementing reinforcement mechanisms.
While all aspects of the influence model are important, pricing leaders should pay particular attention to developing talent and skills by coaching their people.
Well put.
From the Coach's Corner, Here are related tips for pricing, sales training negotiating:
For Stronger Profits, Avoid 11 Typical Pricing Mistakes – In general, how can you manage the sweet spot – between your price-optimization and costs? Many companies make 11 pricing mistakes.
To Cope with Rising Costs, Review Your Pricing Strategy –  Increased costs weigh heavily on the bottom line. If you're being pressured by costs, it's probably time to review your pricing strategy.  You're not alone. No business is immune from rising costs in fuel; rent or real estate; labor; health insurance and ObamaCare; marketing; and equipment. Lest not you forget all the taxes.
The 7 Steps to Higher Sales – Secrets for sales success – seven steps to higher sales, five value perceptions that motivate customers to buy, and the three-step process for overcoming sales objections.
The 22 Dos and Don'ts for Successful Negotiations — No matter what you need to negotiate, there are easy strategies to get anything you want. But you must first remember it's important to reach a fair compromise – with win-win negotiating skills.
Top 18 Attributes of the Best Salespeople – What's needed to be effective in sales? Merely having a gregarious personality will no longer cut it in the 21st century. Here are the top 18 attributes of the best salespeople.
Your pricing reflects everything you do as a business.
__________
Author Terry Corbell has written innumerable online business-enhancement articles, and is a business-performance consultant and profit professional. Click here to see his management services. For a complimentary chat about your business situation or to schedule him as a speaker, consultant or author, please contact Terry.


Among human resources training priorities, employee communication is often now more important than skills, say many executives.
Two-thirds of executives responding to a survey say communication skills are most needed by certain employees.
That's according to a 2014 study by AMA Enterprise, a division of the American Management Association.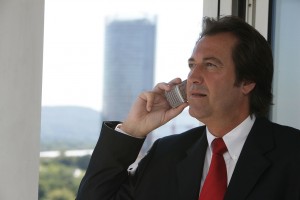 "It appears that many companies are stepping up training and development for individuals, employees who aren't necessarily considered high potentials or the equivalent, but who are essential to meeting business objectives," said Jennifer Jones, Director at AMA Enterprise, which provides organizations with assessment, measurement, and tailored training solutions.


Whether you are an established company or a startup, what you probably need most is a positive revenue stream. It's possible with a higher-performing sales staff.
So you might wish to consider the latest strategies of a globally known sales trainer, Roy Chitwood, who is based in Seattle.
He says salespeople often commit seven crucial errors. Mr. Chitwood, of Max Sacks International, has the credentials to address the topic – more 250,000 salespeople at 3,000 companies in 18 countries have used his sales counsel.
He's released a white paper, "The Seven Deadly Sins of Selling."
Here's an excerpt:
Sin No 1: Talking too much, listening too little. The typical salesperson walks into an office, gives the official two minute warm-up – asking about the fish on the wall or the family photo on the desk – then, like a high diver, leaps into a hot presentation about this feature and that feature, the options available, the price and the savings.
There is no close. Most interviews are terminated by the prospect so they can get on with their life. Knowing what questions to ask and how to ask them is the only way to find out if you're making a presentation to the person with the real need, the authority and the money.
Sin No 2: Selling the product, not the benefits. When someone buys a drill bit, it's not the drill bit the customer wants, it's the hole. People buy to fill a need or solve a problem. No one is willing to pay for a product or service they don't need or does not perform. Yet salespeople sell as if they will. Presentations continually focus on the width, height, weight, power, speed, buttons, bulbs or whatever of the product/service.
Whether they're individuals or committees, people buy benefits, not features. Prospects have hidden buying motives. There are reasons why they select one brand over another, why one product/service seems to fill the need better.
Ninety percent of selling is conviction, and 10 per cent is persuasion.

-Shiv Khera
Sin No 3: Never asking for the order. As a prominent study proved, more often than not, customers don't have to worry about a pressured close, because in 62 percent of the cases, the salesperson never asks for a sale. For most salespeople, selling is an uncomfortable experience because they don't know where to go in their presentations.
When prospects say "I would like to think it over," "Your price is too high," "I want to shop around," what they're really saying is, "You haven't convinced me to buy."
Sin No 4: Pushing for the close too often, the salesperson tries to "sell" rather than help the customer "buy." When the salesperson is ready the trick closes begin. These old closes and gimmicks are outdated and backfire more often than they work. The prospect has fears, uncertainties and doubts about the decision to spend money, and when closed too soon, reacts negatively to being forced to makea decision.
Pushing too hard means the salesperson is forcing the prospect to build a defensive wall that won't come down easily. Following the sequence of a well- given presentation means asking for the order will be at the right time.
Sin No 5: Wasting selling time. Selling is a problem for most salespeople because they don't know how to spend their time profitably. Selling is prospecting, cold calling and obtaining leads. It is traveling to meet strange people, having to send emails and proposals, make phone calls and hand out brochures. It is doing the paperwork and servicing the client.
There is only one way to insure you get to the close, and that's by having a logical sales procedure. This is why the salesperson should learn the buyer's decision-making process.
Sin No. 6: Not identifying prospects from suspects. There are many people who will listen to a sales presentation. It may make them feel important or help them fill their time. Whatever the reason, it doesn't help the salesperson get any nearer to the sale. In fact, it takes the salesperson further away from the sale because time has been wasted and the point-of-entry into a company has been mismanaged.
Presenting to people who are not qualified is just that – presenting. It is not selling. And a company or a salesperson can't make a profit by just presenting. Probably the greatest misuse of a salesperson's time is presenting to someone who doesn't have the need, the authority or the money.
Sin No. 7: Making a sale, not a customer. A professional salesperson is someone who helps a prospect satisfy a need. And most importantly, your company can count on the loyalty of a new client – one that will return with repeat and increasing orders. For many salespeople, just getting the sale is the only objective.
To accomplish this end, they use whatever means are available – assumptive closes, high pressure tactics, promises of extra incentives, threats of price increases or whatever other tricks are in the bag. Salespeople like this sometimes walk out with a sale, but they don't sign on customers. In fact, the customers may be so resentful of the pressure and tricks, they may rethink their commitments.
Mr. Chitwood's Web site: www.maxsacks.com. (Mr. Chitwood also has sagacious advice if you're discouraged in job hunting and need powerful tips for the best job.)
From the Coach's Corner, see these resources for productive selling:
Sales Secrets for Getting by Receptionists, Gatekeepers — Getting past receptionists and other gatekeepers is a universal challenge for salespeople. Successful salespeople, however, have the right insights and approaches for success. Here's how they do it.
11 Sales Strategies to Outsell Your Big Competitors — Big companies have obvious advantages over small businesses. Their brands are well-known. They can afford sales training, sales-support staff and customer-relationship management software. On the other hand, there are good reasons why Cyber Monday has become big.
8 Tips for Cold Calling By E-mail and Telephone — Since the advent of the digital age, cold calling is out of vogue for many people. But in the tepid economic recovery no matter what your industry is – whether it's advertising or staffing services – cold calling has become the logical tool to use to generate clients or business customers.
6 Sales Tips for Successful Cold Calling — Attending mere networking events or depending on a high marketing budget aren't sufficient for strong sales. OK, cold calling isn't always easy, but you must if you want to dramatically increase sales in double-digit percentages. Develop and implement the right strategies. You'll be in the all-important groove for a happy buying environment.
B2B Telemarketing: Your 1st Priority Is to Build Trust — Telemarketing is, of course, a challenge. You must create a favorable first impression in your initial approach. This means building trust should be your primary goal. Here's how.
"The superior man is distressed by the limitations of his ability; he is not distressed by the fact that men do not recognize the ability that he has."
-Confucius
__________
Author Terry Corbell has written innumerable online business-enhancement articles, and is also a business-performance consultant and profit professional. 

Click here to see his management services

. For a complimentary chat about your business situation or to schedule him as a speaker, consultant or author, please

contact Terry.




Photo credit: www.mconnors.com