If you want to grow your professional-service firm, don't ignore your most-visible marketing vehicle – your Web site.
To retain and add clients to grow your practice, compelling thought leadership and other qualities that generate trust trust are key factors for your Web site.
Of course, your treatment of clients should reflect exemplary client-service policies.
In other words, if your Web site claims you deliver outstanding service, be sure to walk the talk.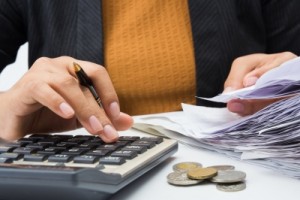 Here are 11 online principles:
1. Don't be complacent on quality. Assess your strategies in providing cutting-edge content. Then, develop goals and implement an action plan to attract and keep readers.
2. Demonstrate stability with a consistent style. Convey an authoritative, but consistent, thoughtful approach with the same content traits.
3. Your substantive content should be the right quantity. Contrary to the advice you'll often see on the Internet about brevity, your articles should be thoughtful enough to pique interest of your readers.
Quantity includes frequency considerations. Use the right proportion in frequency vs. value.
4. Use rich media and other tools. Demonstrate that you're a contemporary firm with an interesting site. That means professional-looking videos, white papers, e-books and graphics.
5. Convey a positive personality — don't be ostentatious on your "About us" page. You need to convey credibility and expertise in your bios and "about us" page. Be accurate but human and humble about it. Avoid an academic or technical tone. Third-person descriptions help in this regard.
Take advantage of the five motivating perceptions that prompt people to buy from you — be sure to create five positive perceptions:
Employees, Spokespersons – 52 percent. The key characteristics are integrity, judgment, friendliness and knowledge.
Image of Company – 15 percent. They are concerned about the image of your company in the community.
Quality of Product or Service Utility – 13 percent. The customer is asking the question – "What will this do for me?"
Convenience –12 percent. Customers like easy accessibility to do business with you. That includes your Web site, telephoning you, and the convenience of patronizing your business.
Price – 8 percent. Price is important, but it's the least concern among the five value-motivating perceptions.
6. Use state-of-the-art search engine optimization (SEO). SEO makes it easy for prospects and clients to find you with the right keywords and use of social media.
7. Be organized in your use of relevant links. Make it easy for your users. Link your content to other relevant content.
8. Use the right tools for better branding. That means a slogan and knowing the best characteristics for a standout logo and a favicon. (A favicon is briefly explained among the eight best practices in small business marketing.)
9. Hire the right talent to enhance your site. If you don't have the necessary online skill sets, hire the right right marketers for traditional and experiential expertise.
 10. Use the right calls to action. Ensure that your content makes it easy for readers to see how your services meet their needs, and prompts them to contact you. Don't overlook the capabilities available via Web site priming. 
11. Continue to analyze your site's effectiveness. It's a never-ending process. If your site is losing visitors, use best practices to fix the trend.
From the Coach's Corner, additional resource links:
Best Practices to Optimize Your Global Brand, Web Reputation — As you no doubt know, the digital age has brought new challenges and opportunities. Best practices are critical in order to maximize your Web presence and to manage your online reputation.
What Successful Marketers Know About Lead Generation — Professional marketers are more successful when they use integrated marketing automation to evaluate their performance and to become more competitive in the marketplace. This means they're more sophisticated than their competitors in determining their returns on investments.
6 Tips to Increase the Quality, Quantity of Your Client Referrals — As a professional, you can ease the pain and save time in making sales calls, if you're a good steward of your already-existing circle of associates and clients – potential centers of influence. That's a term that refers to people who can and will refer business your way.
"The Internet is the most important single development in the history of human communication since the invention of call waiting."
-Dave Barry
__________
Author Terry Corbell has written innumerable online business-enhancement articles, and is a business-performance consultant and profit professional. 

Click here to see his management services

. For a complimentary chat about your business situation or to schedule him as a speaker, consultant or author, please 

contact Terry

.




Photo courtesy of patpitchaya at www.freedigitalphotos.net
Dec. 5, 2010
Consumers have slowed their holiday online spending after setting a record of $16.8 billion for the first month of the all-important selling season for retailers. That's according to research firm comScore.
comScore says the  2010 12 percent growth-rate over 2009 slowed to 9 percent after Cyber Monday's record $1.028 billion in purchases. The spending for the next three days – $911 million, $868 million and $850, respectively – showed a clear subsiding in spending by consumers.
"We believe this softening is attributable to retailers' heavy discounting and promotional activity during the earlier part of the holiday season [through Cyber Monday], which pulled some consumer demand forward, resulting in a mild hangover effect in the days immediately following Cyber Monday," said comScore chairman Gian Fulgoni."
2010 Holiday Season To Date vs. Corresponding Days* in 2009
Non-Travel (Retail) Spending
Excludes Auctions and Large Corporate Purchases
Total U.S. – Home/Work/University Locations
Source: comScore, Inc.
  
Millions ($)
2009
2010
Percent Change
November 1 – December 3
$15,041
$16,803
12%
Thanksgiving Day (Nov. 25)
$318
$407
28%
Black Friday (Nov. 26)
$595
$648
9%
Cyber Monday (Nov. 29)
$887
$1,028
16%
Week Ending Dec. 3 (Nov. 27 – Dec. 3)
$4,724
$5,163
9%
*Corresponding days based on corresponding shopping days (November 2 thru December 4, 2009)
"We may see another week of this effect before late season discounts and buying by procrastinators gives the season a final spending surge," he added.
Unfortunately, for small retailers, comScore reports most of the spending benefits the 25 largest retailers. Their revenue jumped 20 percent compared to much slower growth for small retailers. The big 25 gained 4.2 percent market share to 67.8 percent. That's probably because they have more financial resources for promotion.
Analysis of Spending Growth Among Top 25 Online Retail Sites
Nov. 1-29, 2010 vs. Corresponding Days in 2009
Total U.S. – Home/Work/University Locations
Source: comScore, Inc.
Spending Growth
Dollar Share
2009
2010
Total Retail
13%
100.0%
100.0%
Top 25 Retailers
20%
63.6%
67.8%
Small and Mid-Tail Retailers
0%
36.4%
32.2%
Social media continues to influence many shoppers, but not all, according to comScore's survey of 500 respondents. Thirty-three percent said recommendations from friends are important to them, but 24 percent disagreed while 43 percent didn't comment.
Q: "How much do you agree with the following statement? Recommendations from friends on social media sites are a great way to get gift ideas during the holiday season."
November 24-29, 2010, n=503
Total U.S. – Home/Work/University Locations
Source: comScore 2010 Holiday Survey
Response
Percent of Respondents
Strongly Agree
7%
Agree
26%
Neither Agree nor Disagree
43%
Disagree
9%
Strongly Disagree
15%
Consumer-product reviews followed by expert-product reviews, respectively, were influential.
But with dire unemployment news and decreased government revenue, my sense is that a tepid economy is still a factor. A combination of spending by affluent shoppers and heavy discounting are responsible for the initial online-spending growth rate. The economy is still difficult for the majority of consumers.
This also means governments at all levels need to borrow strategic planning strategies from successful businesses. It's past time for them to adopt public policies with balanced budgets for the benefit of their constituents.
From the Coach's Corner, for some quick tips to boost your Web-site sales, see 10 Tips to Optimize Your Web Site for Higher Sales.