After reading my article, How to Start a New Business Before You Quit Your Job, a reader asks:
Q: Terry, Going into management and learning leadership skills (self-develop and mentored) are great tools no doubt. These can be vital once your new biz is off the ground. Can you explain how to fill the void between start-up to when you have your first employee(s)? Also examples of when the right time to "pull the plug" on your job without burning bridges? TIA
A: Good questions and they require a complex response. Every situation is different, so here are some broad answers.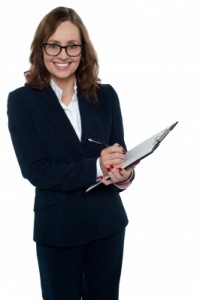 By filling the "void" I assume you mean how to get work done. Starting and operating a business is the most difficult undertaking of anyone's career choices. It's not easy.
The void is filled by working long hours with full support – if there's a family situation – and outsourcing where necessary.
That's also assuming there's enough cash flow for freelance help and the ability to sustain it – with the preparation of sound financial statements and knowing what drives profits.
Unpaid interns can be useful, in general, as long as they're not used to create business profit and the work experience clearly benefits and complements their education.
It's important to be a good entrepreneur, and also avoid the wrath of regulators. (See Unpaid Interns: Safeguards to Avoid Legal Issues.) Candidly, in my experience as a consultant, interns require too much direction and time.)
Knowing when to hire
Expanding entrepreneurs should have an awareness of where the talented employees are. Before hiring, there must be a need but an adequate cash flow.
That means a full command of budgeting basics, maximizing prices for goods and services, knowing the break-even point and profit margins to cover all costs associated with employees.
When to resign
The time to resign is when a person has all the underpinnings for success, which includes an action plan. I can't emphasize cash flow enough – to have adequate income from marketing and customer retention — and minimizing costs.
Incidentally, no employer is thrilled to lose a valued employee who's destined to become a competitor.
But whatever the situation, a person can't be too concerned about resigning. "People-pleasers" don't make it as entrepreneurs. In any event, I'd give adequate notice and take precautions to keep the relationship on a friendly basis for possible networking in the future.
Hope this is helpful.
From the Coach's Corner, more resource links:
Tips for Moms Who Want to be Entrepreneurs from Home — So, you have a job and would like to fire your boss to work at home. Let me caution you. Starting a business at home might be the biggest challenge of your life. Starting a home-based business has risks. It can sap your energy and time.
You Have a Great Business Idea, but You're Stuck in 1st Gear? — New entrepreneurs often have great ideas but many hit self-created stumbling blocks. Here's how to avoid the pitfalls.
The 8 Best Practices in Small Business Marketing — True, the constant drumbeat of uncertain economic news can be disconcerting. For many small businesspeople, the uncertainty can be so unnerving it leads to fear. But fear can be healthy if used as a motivator to act.
"Always deliver more than expected."
–Larry Page
__________
Author Terry Corbell has written innumerable online business-enhancement articles, and is a business-performance consultant and profit professional. 

Click here to see his management services

. For a complimentary chat about your business situation or to schedule him as a speaker, consultant or author, please contact Terry

.
 Photo courtesy of stockimages at www.freedigitalphotos.net