In cultivating a great portfolio of clients, the key is to develop relationships with high net worth prospects. But first you have to decide on your best niche or niches.
In other words, you must decide which market to target.
For example, some strategists would argue it's best to focus on a niche such as doctors. No matter what you do decide, plan to work hard.
High net worth individuals aren't always easy to spot.
Some of the wealthiest people in America dress simply, drive average-looking cars and live in the same middle-class house for years.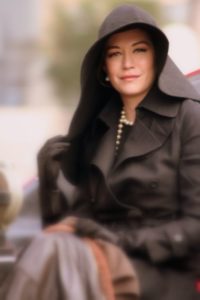 10 ways to find prospects
1. Use seminars to help prospects to understand the salient issues in building and retaining wealth.
2. Become a published thought leader.
3. Develop a savvy radio or TV campaign.
4. Tap into your current relationships. Certainly, getting referrals through introductions are the best route to success.
5. Develop Centers of Influence – anyone who might be able to suggest specific high-net-worth individuals – attorneys, bankers, CPAs and entrepreneurs. Describe the profile of the type of persons you'd like to help and explain your skills.
6. Research your local books of lists published by your local newspapers. Look for leaders. Surf the web searching for leading non-profit donors. (From the types of organizations they support you'll also get valuable insights about your prospects on which strategize.)
7. Research real estate records – from county tax data to title companies.
8. Use Google Alerts. Check out prospects to see if they're the subject of news articles, whether they serve on nonprofit boards, and if their participation in hobbies is published.
9. Consider buying a list from a direct mail company focusing on demographics such as age, home values, household incomes, and wealthy zip code areas.
10. Cross reference your prospects' data using multiple sources. Keep your list updated.
10 strategies to work with clients
1. Broaden your horizons – read, read, and read some more. Be knowledgeable about a wide range of subjects. Study trends so you can easily spot opportunities and threats for clients.
2. Set your goal to become a sounding board. You'll want your clients to see their meetings with you as the most-productive and satisfying part of their day.
3. Become empathetic. If you have a big ego, you'll lose. Your ability to enhance your relationships depends on your emotional intelligence – responding to your clients' concerns and needs.
"When you show deep empathy toward others, their defensive energy goes down, and positive energy replaces it. That's when you can get more creative in solving problems."

-Stephen Covey
4. Start meetings by asking open-ended questions to get your clients talking. They won't care what you have to say until they have their say. Re-state the objective to keep the client focused before you give status reports.
5. Always keep commitments.
6. Show an attitude of service and gratitude, and prevent buyers' remorse. "Thank you" and use soft skills in introducing a proposal such as "You might wish to consider…" They are the two most productive statements you can make with high net worth individuals.
7. Plan customized events. If you host your clients, don't invite everyone. They won't feel special. If your client is a golfer, suggest an outing on a top course. If the person is baseball fan, get great seats at a special game.
8. Operate efficiently and with moderation. While clients want to feel special, their priority is to receive stellar service and input. So operate with humility.
9. Don't push or try to sell them products. Demonstrate your ability to provide personalized  solutions.
10. Don't marginalize the client. Even if a client has the same problem as everyone else, treat the issue as though it's getting special treatment by you.
From the Coach's Corner, related strategies:
Want a Wealthy Clientele? Lessons from Investment Firms — If you want a wealthy clientele, lessons from investment firms show you must focus on your relationship skills. Trust is a vital component to build relationships. For wealthy clients, you need to provide exclusivity, special client experiences with generosity and product quality. Here's more.
Consulting: Effective Management of Difficult Clients — Start with this premise: You should be focused on the continuous, improvement and performance of your firm. If you have difficult clients, here's what you can do about it.
Consultants – Helping Clients Deal with an Emotional Crisis — No matter what kind of a consulting practice you have, it's sometimes necessary to help clients deal emotionally with a business crisis. If you're a management consultant and you've branded yourself well, the clients see you as a trusted confidante and visionary.
Tips for Building Long-Term Client Relationships with Effective Meetings — Signs you have good client relationships: They'll thank you regularly, pay your invoices promptly, and will respond well to your recommendations. If you don't have all three of these, here's what to do.
"When you show deep empathy toward others, their defensive energy goes down, and positive energy replaces it. That's when you can get more creative in solving problems."
-Stephen Covey
_________
Author Terry Corbell has written innumerable online business-enhancement articles, and is a business-performance consultant and profit professional. Click here to see his management services. For a complimentary chat about your business situation or to schedule him as a speaker, consultant or author, please 

contact Terry

.