Yet another media controversy illustrates why millions of Americans are justified in their complaints about liberal news-media bias.
True, Yahoo News showed common sense and assertive management by terminating its Washington bureau chief after he made a controversial comment in the 2012 presidential campaign.
David Chalian was caught implying that Mitt Romney and his wife, Ann, were delighted by the misfortune of black citizens in the havoc created by Hurricane Isaac along the Gulf Coast.
David Chalian
"They're not concerned at all. They're happy to have a party with black people drowning," Chalian said during the ABC News/Yahoo News webcast.
Mr. Chalian's statement was caught by NewsBusters, a media watchdog organization, which posted the audio recording on its Web site. NewsBusters inaccurately indicated Mr. Chalian was an ABC News employee, but ABC quickly pointed out that he had switched employers to Yahoo News.
Yahoo's response
"David Chalian's statement was inappropriate and does not represent the views of Yahoo!. He has been terminated effective immediately. We have already reached out to the Romney campaign, and we apologize to Mitt Romney, his staff, their supporters and anyone who was offended."
Mr. Chalian made his comment just before Yahoo started its live coverage on the second of the Republican national convention in conjunction with ABC News. Ostensibly, he did know his microphone was turned on.
Liberal media bias has long been an issue. Prior to becoming a business-performance consultant, I enjoyed my 20 years as a broadcast journalist. I do recall a few rumblings about the bias, and it didn't appear to be a widespread problem.
But today, it's a disturbing trend – see two other 2012 examples:
Lessons about Trust – 2 Deeply Disturbing Behaviors by Judges, Journalists in Wisconsin
Meantime, here's a Biz Coach tip of the cap for Yahoo's success in its business and management.
From the Coach's Corner, you can get news media/PR tips here:
5 Vital Elements in Ammunition to Hit Your PR Targets — Even in this advanced age of the digital economy, a sound public relations program remains one of your best marketing investments. PR can give you power with an implied endorsement from the media. Even if journalists aren't motivated to give you publicity, a strong PR campaign will help you to circumvent them.
Need PR, But No Budget? How to Leverage News Media — Yes, it's true that increasing numbers of adults – especially the Millennials – are using social media for their news and information, and for making buying decisions. However, don't be misled. In marketing terms, the media is still the most powerful center of influence on the planet.
Public Relations Expert Provides Crisis Management Tips — Appearances count. But universities, presidential candidates and businesses have all demonstrated a lack of awareness about good public relations. Consider these examples: Penn State and Syracuse – their sexual abuse scandals Herman Cain was forced to quit his bid for the GOP nomination following his weak and untimely responses to the sexual harassment accusations.
PR Is Nearly 90% More Valuable Than Content Marketing — Study — A Bill Gates' quote is famous: "If I was down to my last dollar, I'd spend it on public relations." Certainly, there's validity for his philosophy. Even if you go to the competing Google News, you'll typically find 50 million results for the key word, Microsoft.
Inspiration from Raymond Loewy for the Best Business PR — Iconic Raymond Loewy taught us public relations — how to get noticed.
"Newspapers, television networks, and magazines have sometimes been outrageously abusive, untruthful, arrogant, and hypocritical."
– Potter Stewart
__________
Author Terry Corbell has written innumerable online business-enhancement articles, and is a business-performance consultant and profit professional.

Click here to see his management services

. For a complimentary chat about your business situation or to schedule him as a speaker, consultant or author, please

contact Terry

.
Trust is critical in all professions. So are appearances.
But two developments in 2012 raise shocking concerns about trust and appearances in the rule of law and quality of journalism in Wisconsin.
Why? It appears in Wisconsin you can't get a fair trial in nearly three dozen courts, and you can't get objective reporting from a major news media company.
Lawyers are traditionally the butt of jokes. Now, 29 circuit court judges risk being similarly stigmatized in Wisconsin.
For decades, journalists have been accused of having a liberal bias. Now, there's lots of evidence that tends to confirm the perception at least in Wisconsin – involving 25 Gannett Wisconsin Media journalists, including seven at the Green Bay Press-Gazette.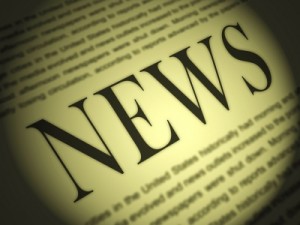 What do the judges and journalists have in common?
The 29 circuit court judges and 25 Gannett journalists signed political petitions to recall Gov. Scott Walker.
Yes, you read the sentence correctly. Twenty-nine circuit court judges and 25 journalists signed petitions that would lead to the recall of the governor.
Admittedly, I'm not a legal expert regarding the ethics of judges in Wisconsin. But as a lifelong journalist, I'm very familiar with the principles surrounding these disgusting acts of the journalists.
We're not talking about just citizen journalists and bloggers. It's an outrage and does harm to the professional image of journalists.
The good news is that the newspaper realizes the dangerous implications from such actions of its journalists.
"It was wrong, and those who signed the petition were in breach of Gannett's principles of ethical conduct," wrote columnist Kevin Corrado on March 23, 2012.
"Our journalists are expected to provide you with the clearest picture of the news as it develops – with objectivity and impartiality," he added. "And, as readers, you must be able to trust that your newspaper is providing you the most complete picture, without bias of any kind."
Strangely, many of the journalists told their bosses they saw nothing wrong – that signing the petition was tantamount to casting a ballot on Election Day. Great, the journalists can't connect the dots.
Further, the problem is much bigger than the ethics violations in signing recall petitions. People are consistent. If so-called professionals display questionable judgment and behavior in one area of their lives, they are guilty of similar behavior in other ways. Count on it.
So the petition signings raise questions about the cultures in Wisconsin courts and newsrooms.
Mr. Corrado indicated that the Gannett journalists violated six of 32 company policies:
» We will remain free of outside interests, investments or business relationships that may compromise the credibility of our news report.
» We will maintain an impartial, arm's length relationship with anyone seeking to influence the news.
» We will avoid potential conflicts of interest and eliminate inappropriate influence on content.
» We will take responsibility for our decisions and consider the possible consequences of our actions.
» We will be conscientious in observing these Principles.
» We will always try to do the right thing.
Actually, the six principles are transferrable and applicable for any sector or industry.
But questions remains: What about the 29 biased judges? What's been done about their bias? If Gov. Walker hadn't won the recall election so convincingly, his opponents would have filed all kinds of legal objections. What then? The governor has the last laugh.
From the Coach's Corner, here are trust-related resources for business:
"I never trust people's assertions, I always judge of them by their actions."
-Ann Radcliffe
_________
Author Terry Corbell has written innumerable online business-enhancement articles, and is a business-performance consultant and profit professional. 

Click here to see his management services

. For a complimentary chat about your business situation or to schedule him as a speaker, consultant or author, please 

contact Terry

.




Image courtesy of  Stuart Miles at www.freedigitalphotos.net