There's a reason why many companies launch e-mail campaigns. They realize sufficient returns on their investments.
So, it's a popular topic here at The Biz Coach. I've written about the latest trends in e-mail marketing, and why e-mail marketing goes better with social media.
If you're just getting started, it's best to keep it simple. In other words, take baby steps until you're no longer a novice.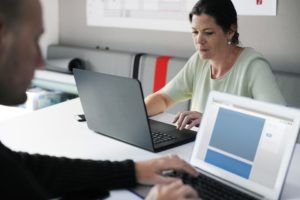 But to get off to a great start, here six pointers:
1. Pick the right vendor. The best e-mail vendors are efficient. They provide excellent support, backup, response time, and analytical results data. The support is especially critical if you're just getting started.
You'll need some hand-holding. So do your due diligence to make sure your vendor is qualified to meet your needs.
2. Use a targeted mailing list. For the best return on your investment, don't use a shot gun approach. Use a list that best meets your demographic criteria for buying preferences and receptivity to your campaign.
3. Personalize your approach. That includes salutation and using a compelling subject line for your target audience. Timing is, of course, important to enhance your odds for success.
4. Use strategic creative or content. Unless you have a really creative copy writer, avoid the cutesy approach. Show the recipient true value. Don't give any reason for the person to unsubscribe from your list.
5. Use best practices. Miscellaneous tips: Comply with the CAN Spam Act. People are accustomed to blue links. Use them. Research your wording to avoid spam filters. Include your social media share buttons. And be sure your copy is crisp without any typos.
6. Use your campaign as a learning experience – recap the results. You'll want to know how effective your campaign was. Key information will include the click-through rates, sharing rates, and conversion rates.
Then, determine your return on investment – divide your revenue by the number of people on your list. Don't fail to follow up on your prospects.
Good luck!
From the Coach's Corner, for related tips see:
8 Tips for Cold Calling By E-mail and Telephone — Since the advent of the digital age, cold calling went out of vogue. But in the lingering downturn – whether you're in advertising or staffing services – cold calling has become the logical tool to use to generate clients or business customers. 
5 Free Tools to Operate, Market Your Business — Are you on a really tight budget, but need to run and market your business?  Ordinarily, I'm big on appearances – creating professional first impressions. But some free tools can suffice well. 
The Lost Art – How and Why to Use Cold-Calling for Higher Sales — Are you lacking in sales? Do you get enough face time with the right prospects? Here's how and why in-person cold calls will help you make sales.
Want More Revenue? Avoid the 7 Deadly Sins of Selling — Whether you are an established company or a startup, what you probably need most in this economic climate is a positive revenue stream. It's possible with a higher-performing sales staff.
Invigorate Sales with 11 Customer Retention, Referral Strategies — How to attract and keep brand evangelists with customer service and word-of-mouth advertising.
"The aim of marketing is to know and understand the customer so well the product or service fits him and sells itself."
-Peter Drucker
__________
Author Terry Corbell has written innumerable online business-enhancement articles, and is a business-performance consultant and profit professional.

Click here to see his management services

. For a complimentary chat about your business situation or to schedule him as a speaker, consultant or author, please

contact Terry

.
Case Study: Marketing Tips for the Pierce County Transit Board, Staff and Other Tax-Increase Proponents
Feb. 9, 2011
Sure, the economy and voter fatigue with tax increases were factors in the rejection of a proposal for a new sales tax to finance Pierce Transit in Tacoma, Wash. But the major reason is that the campaign failed to address the five value-motivating perceptions of voters.
When the campaign was launched, it appeared to have an advantage because it was backed by a unique coalition of business, labor and the public sector. Proponents only needed to win a simple majority of votes.
The "Save Our Buses" campaign was c0-chaired by Tacoma Mayor Marilyn Strickland. She and her fellow proponents hoped for a sales-tax increase for an extra $30 million in annual revenue. The bus system touted it transported 18 million rides in 2009.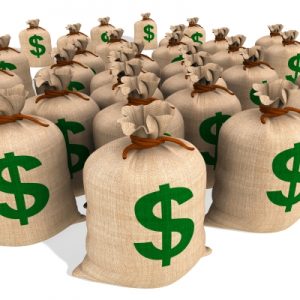 Yes, it did face staunch opposition from a vocal grass-roots group calling itself, "No on Prop 1." One e-mail reaction to me was a typical complaint: "…with $120,000 a year transit salaries, we're not paying for bus service but for bloated salaries and unearned pay raises."
But the opponents faced a seemingly invincible team of opponents – not just the usual unions and public officials.
A published report indicated proponent contributors included the Tacoma-Pierce County Chamber of Commerce and businesses, including Wells Fargo Bank, because they feared employees would not be able to get to work.
The transit agency threatened to lay off about 20 percent of its workforce, slash services by 217,000 hours of service this year and services by 35 percent in 2012. So, they were asking voters to approve a sales tax increase of three-tenths of 1 percent. The agency was already benefiting from a 0.6 percent sales tax.
But like all major marketing campaigns that fail – fear is no longer a motivator, especially in a tepid economy. In my experience, the proponents never adequately addressed the five key value-motivating perceptions of voters.
Consider that 18 percent of registered voters will automatically reject tax increases. Their only motivation is the cost to their pocketbooks. So that's a given, especially when they're coping with financial hardships themselves.
On the other hand, that means 82 percent of voters will consider the tax-proposal's value propositions before they vote. However, proponents fell short in the best-practices of marketing.
If voters have positive feelings about a sales-tax increase, their emotional reasoning will outweigh concerns about their wallets.
Their decision-making depends on their five value-motivating perceptions:
What voters think of the vision of the proposal – 52 percent of their reasoning depend on what they perceive about the mission of the proposal and the logic of the people behind the proposed tax increase.
Image of the public agency – 15 percent.
Quality of Product or Service Utility – 13 percent. Voters subconsciously ask the question – "What will this do for me and the community?"
Convenience – 12 percent. "How will such a tax increase be convenient for me?"
Cost – 8 percent. So cost is important, but it's the least concern among the five value-motivating perceptions – if the return on any investment is evaluated as positive in the minds of voters.
From the Coach's Corner, for more marketing tips, see this site's dozens of columns in the Marketing/Sales section.
Are You Up-to-Date in Marketing to Millennial Moms? Here's How… — If you're concerned about marketing to young women but you're not up-to-date in marketing to Millennial moms, young mothers aged 18 to 32 or 33, you better get started. Take steps to capture them as customers. Then insure they're loyal, repeat customers.
By Watching Digital Marketing Trends, We Can Best Choose Priorities — True, marketing has evolved rapidly in the last quarter century. And yes, it's important to be mindful of trends, especially in digital marketing — good and bad.
Monitor Social Media to Learn What Is Said and What Isn't — No doubt, you've heard the expression, "Things aren't always as they seem." That's why it's so important in careers and personal relationships to engage people – to listen, ask questions and weigh the answers. A savvy marketing executive reminds us that things aren't always as they seem in social media, either. That by paying special attention you can better understand social-media users.
8 Ways to Get Transparency from Your Retargeting Campaign — If you're a major advertiser, you probably use behavioral remarketing or retargeting strategies. That's to reach prospective customers based on their Internet searches, if they leave your Web site and don't buy from you. Other firms use retargeting to purchase advertising. Basically, retargeting is accomplished by using a cookie or pixel, to show banner ads to Internet users. But transparency is a significant problem for advertisers.
Forecasting 5 Trends and the Future of Marketing — With all the dynamic changes that businesses have experienced in opportunities and threats, it's important to anticipate the future. But forecasting can be tricky. So, the one dynamic you can anticipate – constant change – both positive and negative. Be aware of these five marketing trends.
"For a truly effective social campaign, a brand needs to embrace the first principles of marketing, which involves brand definition and consistent storytelling."
-Simon Mainwaring 
__________
Author Terry Corbell has written innumerable online business-enhancement articles, and is a business-performance consultant and profit professional. Click here to see his management services. For a complimentary chat about your business situation or to schedule him as a speaker, consultant or author, please contact Terry.
Photo courtesy of Stuart Miles at www.freedigitalphotos.net