To generate revenue from digital marketing, naturally, you must strategize to use best practices for customer relationship management and for pursuing new business.
What are the task-management tips to maximize your time and energies in digital marketing?
You need an up-to-date Web presence that ranges from effective mobile apps to social media.
Your revenue will ascend with these strategies:
1. Assess your big-picture.
Consider all elements in your marketing and how they fit in your big-picture objectives.
Like a championship football team, protect your turf. Always remember your prospects and stakeholders want to be able to trust you.  
So your digital behavior must match your goals. Be consistent without any surprises.
For example, if you're a professional-services firm, the last thing want to do is launch a wild, crazy campaign that conflicts with your objectives.  
With the competitive marketplace changing daily, your No. 1 objective should be a vibrant, integrated presence. 
2. Be courageous with your time and funding for long-term sustainability.
Keep all channels current. Freshen your content and be timely in your customer engagement with a sense of urgency. 
Continue to monitor your progress and fine-tune when necessary. But don't engage in self-doubt, which leads to panic. 
Whenever you have a bad-hair day, it isn't the end of the world. Marketing is a marathon. It's not a sprint. 
Always remember your prospects and stakeholders want to be able to trust you.  
3. Focus on your customers.
Find out what they want. Develop and implement strategies to meet their interests. 
Each of your initiatives should be an enhancement to maintain a dialogue with customers and to grow your company. 
4. Be unique.
Get ahead of the pack and stay there. In the perceptions of your target audience, differentiate from your competition. 
If you're in B2B, here's a hint: Your clientele will always want to save time and money while increasing revenue. So address those needs for value. 
If you're in B2C, consumers have similar wants and needs. So always think 1930s for business success. Consumer attitudes are changing.
5. Monitor your progress and respond accordingly.
Implement the right tools to gain maximum customer awareness and loyalty. But knowledge without action is unproductive. 
Identify the reasons for your challenges. Then address your customers' attitudes and emotions in order to create a happy buying environment. 
6. Perform due diligence before any new programs.
Research and plan. Perform an analysis before diving into a new program. Ask yourself: "What's my payoff — my return on investment?  
Keep in mind you need to capitalize on your assets by generating data to find out what's working and what isn't. 
So as you compete in the age of the geek, good luck! 
From the Coach's Corner, related content: 
Want More Business? Build Trust with Consumers…Here's How — With consumers trying to cope with information overload – you will increase sales with long-term customer loyalty – if you build trust by using best practices. 
SEO Tips to Rank No.1 on Bing and Google — Study — There are striking similarities with Bing and Google — Web sites for top brands rank the highest and No. 1 sites are dominant because they have quality content, as well as strong social media signals and backlinks.
Google Tips – 23 Key Questions about Your Web Site — Google has unveiled vital information about what it considers important for Web site ranking. Without divulging proprietary information, Google emphasized it's all about value – quality for Internet users. In other words, there are no shortcuts for success.
You Risk Sales If You Don't Use This Mobile-Web Strategy — You know, of course, strong brand perceptions and emotional engagement drive sales. You also know your mobile-site strategy should be a priority, as a  result of the skyrocketing popularity of mobile devices. But here's a question: Is your mobile site actually hindering brand perception and emotional engagement?
13 Tips to Develop the Best Content for a Top-Rated Blog — Content marketing has become an art form via blogs. Google the term, blog, and you'll see millions of search results. At last count there were 190 million blogs.
"Number one, cash is king… number two, communicate… number three, buy or bury the competition."
-Jack Welch
__________
Author Terry Corbell has written innumerable online business-enhancement articles, and is a business-performance consultant and profit professional. 

Click here to see his management services

. For a complimentary chat about your business situation or to schedule him as a speaker, consultant or author, please 

contact Terry

.


So you think you want to change careers. Or perhaps you need a career makeover. You're not alone.
Professionals of all stripes have found they need to retool their careers or re-engineer themselves.
There's a myriad of reasons. It's usually related to technology and a changing marketplace.
If you're thinking about a career change, perhaps one of these questions pertains to your situation:
— Are you facing a lay-off?
— Are you bored?
— Are you in a dying industry or profession?
— Do you have a toxic relationship with your boss?
— Do you need strategies to overcome stress and energize your career?
— Would you like to improve your odds for a new job?
Whatever your situation, you can do something about it.
Here are 10 proven strategies for makeover success:
1. Check your motive.
Things aren't always as they seem. Do you dread going to work? Why? All jobs have ups and downs. A string of bad-hair days is not a good-enough reason. Before you make a critical career decision, completely evaluate your work environment. Whatever your reasons, a gut check is in order. Make sure you fully understand your reasons for a change.
2. Take a personal inventory.
Take a couple of hours to consider your personal attributes, such as what are your hobbies? What are your likes and dislikes? For ultimate success, it's important that you love your work.
3. Take professional inventory.
Evaluate your strengths and weaknesses. Start with your fears. The term, fear, is an acronym for Frantic Effort to Avoid Responsibility. Has a fear of public speaking held you back? Are you intimidated by difficult people? Remember a strength can often be a weakness and vice versa. It's a matter of degrees. For example, there's a difference between bluntness and assertive. Assess your role in your major successes and disappointments. Analyze how you would have performed better.
4. Research your options.
Surf the Internet. Read. Make inquiries. Check out emerging trends. Investigate your options. Learn the necessary qualifications for each field piquing your interest. For each industry, perform a SWOT analysis of the strengths, weaknesses, opportunities and threats – how they relate to you.
5. Get a mentor.
Contact successful people in the field about which you're curious. Ask for a few minutes of their time to chat for their opinions. Be respectful of their time. If you develop a rapport with one you like, ask the person to consider mentoring you.
6. Develop a vision Statement.
Based on your personal and professional talents, set goals for your chosen career.Determine what and where you want to be in five, 10 and 20 years. Anticipate what you'll need to do and write the strategies that will help you achieve your goals.
7. Be Pragmatic.
Review what you've done so far, make any necessary fixes. Make certain your goals are feasible and that your plans will enable you to earn a living.
8. Take charge.
Implement the changes. Don't engage in self doubt. Once you make a decision, don't wring your hands. Take action. Be strident if you're normally too timid to make a warranted change. Remember the well-known adage attributed to Virgil: "Fortune favors the bold." If your plan seems too difficult, here's one phrase I suggest to clients: "If it were so easy, then everybody would be doing it." 
9. Be tenacious.
Treat your makeover like an adventure. Make it fun, but don't give up.
10. Be Flexible.
Some career changes take longer to implement. If money or family matters make it difficult to jump into it right away, go slow. Take baby steps, but work on it every day.
From the Coach's Corner, additional career tips:
8 Tips on How to Ask Your Boss for a Pay Raise — Your food, gas and other living costs have increased. But you need tips on how to ask your boss for a pay raise. You're mindful about the economy and that unemployment rates are high. With the exception of Wall Street, payroll budgets are constricted everywhere, and you haven't had a raise recently.
7 Steps to Convince Your Boss to Give You a Different Job — Do you feel as though you're a round peg in a square hole? Or vice versa — a square peg in a round hole? You might think you're in the wrong job. Perhaps you are. Is it a case of being over-qualified or under-qualified? Or do you want a promotion?
11 Tips for a Better Relationship with Your Boss — Whether you want a happier work environment or lay the groundwork for a raise, promotion or transfer, you must create opportunities for success. That includes, of course, being on good terms with your boss and often your boss's boss. For a better relationship with your boss, take these 11 steps.
3 Best Interview Strategies for a Promotion in Your Company — So your company has an opening that would mean a promotion for you. Great. But make sure you prepare properly to avoid disappointment. To get the job you must interview well. Here are best practices to ensure your odds for success: Emulate Avis Starting in 1962. Here's why.
Career Strategies: How to Get a C-Level Job — If you're climbing the corporate ladder and have designs on the C-suite – CEO, COO, or CFO – a Stanford University professor has some excellent advice. In essence, he advises getting a strong, generalist-background in business. Good stuff if you're ambitious.
 I used to be indecisive about my career. Now I'm not sure.
__________
Author Terry Corbell has written innumerable online business-enhancement articles, and is a business-performance consultant and profit professional.
Click here to see his management services
. For a complimentary chat about your business situation or to schedule him as a speaker, consultant or author, please
contact Terry
.


If you fear losing your entrepreneurial race, there are right steps to take and there are wrong. The good news is not all small businesspeople have cash flow issues. They've run the race and survived the marathon.
So you're not alone. You can also be confident in knowing that as a small businessperson, you're an important part of the nation's economy.
The Small Business Administration's about the accomplishments of small business:
They comprise 99.7 percent of all employers
Employ more than 50 percent of all workers and account for 44 percent of the private-sector payroll
Hired 40 percent of all high-tech employees
52 percent are home-based, 2 percent are franchisees
Responsible for more than 50 percent of the nation's nonfarm private gross domestic product
97.3 percent of all exporters
So congratulate yourself for your efforts.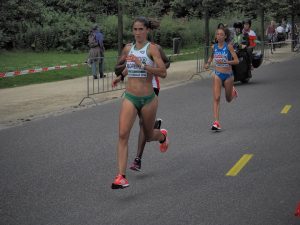 Remember, for survivors, strong cash flow doesn't just happen. They've got a system.
Here are 11 tips to win your entrepreneurial race:
1. Start by writing a gratitude list.
Digest and relish what's working in your career and life. Beleaguered business owners spend too much time worrying about what's not working.
This includes little things like consistently saying thank you to your customers, vendors and employees.
Forget the hackneyed phrase, "Have a nice day." Ugh. Just say thank you instead. An attitude of gratitude will help brighten each day and will make you more receptive to new ideas.
2. Chances are you're feeling disorganized.
Write a to-do list of day-to-day priorities. Focus on just one thing at a time. Scratch each accomplishment off the list.
3. Feeling burned out is also a common symptom.
Start an affirmation list of your qualities – personal and business. Daily review it and remind yourself of your qualities. No item is too small to list.
4. In cash flow, practice the two Ms – monitor and manage.
Take inventory of your situation. Assess where you are by performing a break-even analysis. Predict spending and what trivial expenses can be cut.
Make sure, though, you don't cut muscle – marketing and human resources. Treat your employees as human capital. And make sales and marketing an important part of every day.
5. Understand how your business should profitably function.
That's with business processes, and what is truly necessary for your survival. That, of course, includes key performance indicators (KPI), setting goals and measuring results. KPIs will range from products to customer satisfaction.
6. Be a good listener, but be vocal.
Develop strategic partners to save costs and to promote your business. Be seen as a team player. Promote your industry. By building up your profession, you will help yourself. Become the go-to person in the eyes of the community and news media. Besides, it's true that rising tides raise all boats.
Do something positive when your public officials compensate for revenue decreases by creatively increasing fees and taxes, which hurt the economic climate. With like-minded businesspeople, speak out. By brightening your small-business economic environment, cash flow will turn green for everyone, including you. Picture yourself not being uptight about money – there's enough to go around. Just look out for your industry and company.
7. When feasible, use the three Rs – recycle, reuse and reduce.
Unlike a large business, you don't have big cash reserves and customer base. Leverage all the possible money-saving tools in your business and personal life.
8. Stay focused.
Fine-tune as you go, but in general, stick with your roadmap. Don't panic and steer off course. There are no magical miracles or detours. If you've done your strategic planning, don't engage in worry or self-doubt. Just do the planned footwork.
9. Look for opportunities to multiply your sources of revenue.
That includes buying out competitors, especially, if you get a favorable price, terms, and valuable talent. Check with your CPA to see if a leveraged buyout is workable. You'll save cash flow.
10. Take advantage of technology.
Staying current on technology will help you save time and money while increasing revenue. The more mobile you are, the more competitive you'll become.
11. Look around to help someone less fortunate than you.
It will help you keep a smile on your face. Customers, vendors and employees will love it.
Use these basics, and you, too, will your entrepreneurial (marathon) race.
From the Coach's Corner, here's more on entrepreneurship.
Checklist – 10 Legal Basics for New Entrepreneurs — Thinking about legal matters can be tedious when you have a lot of details on your plate. But laws and regulations are important when establishing and operating your company. Every region has different laws and regulations — here are some of the fundamentals.
Best Practices for New Women Entrepreneurs to Stay Focused — The keys for business women are to plan well, create the right balance, persevere and have the right support system. It isn't commonly known, but women entrepreneurs inherently have stronger skills than men in key areas. Women are more organized than men in financial and other administrative matters, says a longtime business associate in Washington.
Eye-Opening Options to Generate Soaring Profits — A small-business owner asks for relief from her financial roller coaster – here are four often-overlooked ways to boost profits.
"I don't like money actually, but it quiets the nerves."
-Joe E. Lewis
 __________
Author Terry Corbell has written innumerable online business-enhancement articles, and is a business-performance consultant and profit professional.

Click here to see his management services

. For a complimentary chat about your business situation or to schedule him as a speaker, consultant or author, please

contact Terry

.


Are you concerned about profits? Would you like for your business to be in a class of its own?
Not to oversimplify, obstacles to profits result from two basic barriers: External and internal challenges, or a combination of both.
External difficulties include challenging, complex issues in competitive marketplace forces. True, the economy is a factor. Unfortunately, many companies don't have competitive intelligence. Their inaccurate assessments lead to using the wrong marketing channels, budget, or branding.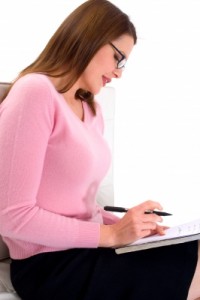 And yes, internally, many organizations in businesses and the public sector mistakenly ignore shortcomings in how they operate. Instead, they believe that a magic wand – a better marketing focus – will solve all the problems.
Hopefully, such organizations eventually learn that even a world-class marketing approach can't overcome the internal factors that impede the control of costs, performance and quality.
Candidly, as a business-performance consultant, here's one of my first epiphanies – best-practices in marketing will not help a client who doesn't operate a business well.
Here's another awakening about management — most internal problems stem from poor stewardship and fear. Fear is apropos here as acronyms – FEAR – "frantic effort to avoid responsibility" or "false evidence appearing real."
Fear also leads to arrogance. I like the famous Peter Drucker quote: "Arrogance is being proud of ignorance." Remember, Avis made a ton of profits despite being a second to first-place Hertz. Not by slashing prices, but Avis maintained an image consistent with its 1960's branding slogan – "We try harder."
Consider these common symptoms that trigger internal challenges:
A lack of self-esteem by the business owner. Cockiness is not confidence. Celebrating prematurely over ostensible successes only leads to disaster.
Not listening to the right counsel.
Engaging in self-doubt repeatedly, reversing course even before a qualified strategic plan is completely implemented. Marketing is not a 100 meter dash.
Procrastination. Ignoring problems and hoping they'll go away.
Improperly inventorying products.
Not working well with vendors.
Hiring the wrong people, and poorly motivating or supervising workers.
Using gauche business etiquette, such as a failure to send a handwritten thank you note to centers of influence and customers.
What's the solution? Consider a famous statement by Louis Pasteur: "Chance favors the prepared mind." Therefore, to be prepared, it's vital to perform a strategic analysis – of your strengths, weaknesses, opportunities and threats.
Start by asking the five Ws:
A well-operated business learns the right answers to such question and develops an action plan. That must include an operations checklist for all salient functions in likely scenarios, and for special situations.
But you're not done. It doesn't end in operations-preparation.
For a thorough action plan for maximum profits, additionally here are three key questions to ask:
Do you mentor your employees?
You and your managers must perform ongoing coaching; explain the why along with what needs to be done.
Do your customers love you?
Your company must take all the steps to earn fans among your customers, so they remain loyal customers and will refer others to you. A case in point – there's a grocery store near me that I patronize, but only when I'm in a hurry. I shop at competitors whenever I get the chance, particularly, the stores with employees who say "thank you."
How would a journalist report on your business?
Do what you have to do in order to provide value and earn respect.
Develop and implement systems in every facet of your business. You'll save time and money, and, of course, you will increase profits. Fears about profits will be alleviated. Your business will be in a class of its own.
From the Coach's Corner, here's related reading:
For maximum attention, nothing beats a good mistake.
 __________
Author Terry Corbell has written innumerable online business-enhancement articles, and is a business-performance consultant and profit professional.

Click here to see his management services

. For a complimentary chat about your business situation or to schedule him as a speaker, consultant or author, please

contact Terry

.




Photo courtesy of ambro at www.freedigitalphotos.net


Disasters can be devastating to a business. From hurricanes to fires — they can kill a business and workers, and cost jobs.
Disasters have put us on notice how important it is to plan and recover from disasters.
Texas officials have effusively praised the Trump Administration for its relief efforts in the wake of Hurricane Harvey.
But have the nation's businesses capitalized on such lessons? Consider the devastation from Hurricane Katrina.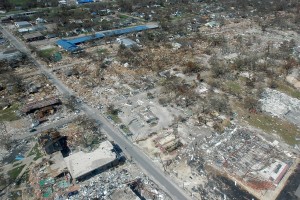 At wind speeds as high as 127 miles per hour, Katrina ripped into the U.S. Gulf Coast on Aug. 29, 2005.
The storm's accompanying floodwaters overwhelmed the levees and flooded 80 percent of New Orleans.
Thousands of schools, businesses and homes were devastated.
More than 1,000 people died.
Life in New Orleans was thoroughly disrupted for businesses and families, alike.
Finally, there was good news for New Orleans school kids: School construction flourished. A public charter school, Langston Hughes Elementary, enrolled its first 400 students.
But it took four years to rebuild the first New Orleans school destroyed by Hurricane Katrina, and another four years to rebuild 22 other schools.
Commerce was severely affected in the aftermath of Katrina. So let's learn from this. Point fingers of blame if you must at local, state or federal governments. Yes, early rescue efforts in the Gulf Coast appeared to be a disaster themselves.
A disaster plan must take into account several un-forecast factors. For example, seemingly lost in all the finger-pointing were questions regarding why at least a third of the first-responders walked off the job. Plus, strategic flood control plans were apparently made in 2001 to protect New Orleans, but were never implemented because they were grossly under-funded, according to a press account.
Four years before Katrina, Sen. Mary L. Landrieu (D-La.) and flood control officials apparently requested about $500 million while Congress only appropriated $250 million.
It took a week after the disaster before the local and federal governments formally announced a plan to work together.
So apparently bureaucracy and politics played a role. Because of the federal tax cuts early in the decade, which I've supported, it might be tempting to cut government some slack in the wake of Katrina. That is, if it weren't for the chronic pork-spending that results in certain members of Congress getting re-elected and the nation's budget mired deeper in red ink.
Typical management mistakes
Many of the bureaucratic actions and statements after Katrina are reminiscent of five typical excuses managers make when they fail to protect their business assets:
Denying that a business-tsunami could occur
Delay or reluctance to plan for disaster
Failure to conduct a SWOT analysis (strengths, weaknesses, opportunities and threats)
Inability to spot warning flags
Insufficient plans
But companies from Lockheed to Marriott International reportedly had a difficult time contacting and helping homeless and hungry Gulf Coast employees in the disaster's aftermath.
Data recovery was also problematic. Hewlett Packard disaster recovery spokesperson Belinda Wilson said her company served banks, chemical companies, government agencies, health care firms, and manufacturers. She was quoted as saying many were prepared for such a disaster but she was aware that many more weren't.
That patterns the findings of a post-Katrina AT&T survey of 1,200 businesses in which 33 percent admitted they didn't have a business continuity plan. Of those with a disaster strategy, 17 percent had never been tested.
Such devastation threatens a company's three core assets: Finances, reputation, and people.
Katrina certainly highlighted the need for effective communication and strategies for catastrophes. Just as victims in New Orleans expected police officers to stay on the job in the face of natural disasters, companies and management are expected to provide an effective response for employees, their family members, customers, and suppliers.
Many regions of the U.S. can face similar disasters, such as fires, flooding, snowstorms, power outages, and earthquakes.
Four basic precautions
Make sure your business is prepared to provide the following:
Immediate help and safety measures
Information
Compassion
Return to normality
Where do you start in a business continuity plan? Your employees. Remember, aside from innovation and profitability, companies are revered when their employees are respected as paramount.
You are only as strong as your team of employees. And guess what? In an emergency, employees will worry first about their families, homes and pets. As you would expect in the aftermath of Katrina, it is worth noting that none of the interviewed victims worried out loud about her or his employer.
This also means even if you have the best continuity plan, you might not have anyone around to implement it.
Don't forget your customer relationships. Make certain your employees are empathetic to traumatized customers.
19 tips to protect core assets
Depending on the severity of your emergency and the size of your business, here are 19 minimal steps to follow in order to protect your relationships and human capital:
Obtain appropriate insurance to benefit your relationships.
Determine the employees on whom you will depend to carry out a continuity plan. Consider possible incentives for them to show up and follow through in disaster.
Maintain a detailed and distant offsite contact list of your workers.
Make certain your plan includes room and board for your key employees.
Establish policies for paying anticipated employee costs in implementing the plan.
In your offsite location, store all maps and details.
Determine what other measures are needed if authorities prohibit you from entering your business.
Consider the need for counseling of your workers or other extraordinary measures to get people on their feet.
Practice implementing the plan; some firms do each quarter.
Educate employees regarding the plan and each person's role. Make certain your employees are good representatives of your company in an emergency, if they suddenly become extemporaneous spokespersons on TV news programs.
Network or share facilities with other firms your size for economies of scale.
Safeguard your payroll system to be online within two weeks.
Have a password-protected non-exempt section on your Web site and make allowances for employee questions and daily e-mail update.
For managers, have a password-protected section allowing for questions and daily update.
Develop key crisis-communication messages for managers to share with their employees.
Don't forget messages to include all stakeholders, such as the media, customers, partners, and government.
Make certain your messages are accurate, but withhold necessary confidential information and explain why you must do so.
Be empathetic in style and tone with employees and their family members.
Encourage your employees to have a disaster plan for their families and to have an out-of-state contact person.
In addition, here are tips for filing an insurance claim.
From the Coach's Corner, here's more on crisis management and public relations:
There are times to put a spin on events and there are times not to do so. Remember, if you are in a negative situation, do not try to put a positive spin on it when it's unwarranted. The truth works.
And if you're asked a question, do not try to dodge it. Answer reporters' questions. Most journalists will cut you some slack and allow you time to add salient information, if you're honest and dedicated in your approach with them.

See this topic,

"

Public Relations Expert Provides Crisis Management Tips

."
"I always tried to turn every disaster into an opportunity."
-John D. Rockefeller
__________
Author Terry Corbell has written innumerable online business-enhancement articles, and is a business-performance consultant and profit professional. 

Click here to see his management services

. For a complimentary chat about your business situation or to schedule him as a speaker, consultant or author, please

contact Terry

.