A Bill Gates' quote is famous: "If I was down to my last dollar, I'd spend it on public relations." Certainly, there's validity for his philosophy. Even if you go to the competing Google News, you'll typically find 50 million results for the key word, Microsoft.
Now we learn public relations is 88 percent more efficient than content marketing, according to a 2014 Nielsen study underwritten by inPowered.
Ostensibly, the study demonstrates the power of earned media as a center of influence. A positive news report is quite valuable for credibility to build trust.
"With so many companies spending so much money on content marketing, we wanted to clarify what kind of content is actually impacting consumers and helping them make their decisions," said Peyman Nilforoush, co-founder and CEO of inPowered.
"This isn't about disproving any particular type of content, it's about identifying the most effective blend of content types to help effectively educate and inform consumers," he added.
The study indicates the news media still has more credibility than branded content and maintains a strong influence on consumers.
Moreover, it means a greater return on the marketing investment in the consumers' perceptions in the decision-making to buying cycle.
"It became clear throughout the study that, while exposure to each type of content did provide a lift across different categories, credible content from experts was the only content type that performed consistently across all stages of the purchase process," said Tommy Cheng, vice president of Nielsen Content Innovation Solutions.
The study featured the responses of 900 consumers.
They were exposed to three types of content:
— Earned media (PR)
— Branded content (advertising)
— User-generated content (online consumer reviews)
"When it comes to determining which content to utilize to best educate consumers, it is not an either/or proposition," said Mr. Nilforoush. "But by beginning with a solid foundation of trust built on trusted content from credible, third-party experts, all other content will have a greater impact.
Certainly, inPowered is credible as a PR-minded company, as I discovered after downloading the report.
Here's an excerpt of an e-mail from the company:
"I'm Pirouz Nilforoush, Co-Founder and President of inPowered. I wanted to reach out and thank you for being one of the first to try inPowered and see if you needed any help getting started."
True, it was a computer-generated response but it was a nice touch — a well conceived approach that a lot of companies should emulate.
It's worth noting PR is valuable but that's not to say content marketing is worthless. PR should be part of an integrated set of strategies to build trust with consumers.
That includes B2B and not just B2C. After all, 82 percent of B2B marketers prefer content-marketing strategies according to a study.
Either way, building trust is paramount.
From the Coach's Corner, related PR tips:
For a Bounce in Revenue, Try Strategic Press Releases — Ever wonder why some companies are always in the news or how they succeed on the Internet? It's a good bet they have a good PR consultant or have mastered the art of writing press releases. You can level the playing field with effective press releases.
How to Leverage the News Media to Brand Your Business — Social media is OK for promotion. But if you need blockbuster publicity, use best practices in marketing. Play a trump card — leverage the news media for public relations.
Inspiration from Raymond Loewy for the Best Business PR — A lady, sitting next to Raymond Loewy at dinner, struck up a conversation. "Why," she asked "did you put two Xs in Exxon?" "Why ask?" he asked. "Because," she said, "I couldn't help noticing?" "Well', he responded, "that's the answer."
How Some Companies Get Creative in Customer Service for Great PR — As you no doubt know, it's increasingly competitive and costly to attract customers. It's also a challenge to hang onto to customers while adding more for your business growth. Typically, consumers react favorably to marketing after receiving five positive messages.
Best Practices to Manage Your Global Brand, Web Reputation — As you no doubt know, the digital age has brought new challenges and opportunities. Best practices are critical in order to maximize your Web presence and to manage your online reputation.
"Failure is an option" 
-Matthew Schwartz
__________
Author Terry Corbell has written innumerable online business-enhancement articles, and is a business-performance consultant and profit professional. Click here to see his management services. For a complimentary chat about your business situation or to schedule him as a speaker, consultant or author, please 

contact Terry

.




News crew photo courtesy of jdurham, www.hotodaisy.blogspot.com


There are several benefits if you include e-Newsletters in your marketing mix. The most salient is that they're a great way to achieve top-of-mind awareness with your customers.
Further, as a form of content marketing, they're a favorite of B2B marketers.
Why? You can control your message and be a leader in your marketplace by cutting the through the marketing clutter with your very own advertising medium.
You need to connect with prospects and customers, and continually stay in touch with them. Typically, customers don't buy until they receive five favorable messages about a company.
Once someone buys from you, e-Newsletters are unique as a tool to build customer loyalty in that customers have to opt-in to receive them.
In effect, they're a form of permission-based marketing, which means customers want to hear from you.
e-Newsletters give you a competitive advantage for growth because of the multiplier effect.
You can easily insert a social bookmarking service, such as the AddThis toolbar (www.addthis.com).  With the social media and e-mail forwarding buttons, you can easily go viral.
It's a cost-effective strategy. It's affordable compared to other advertising options.
But remember to comply with the CAN Spam Act.
Capitalize on your competition
If you're a novice at this, research your competitors online. Pick an impressive Web site of a company in your industry that targets your ideal prospective customers, particularly a site that offers a newsletter signup.
Analyze why the newsletter is successful, and take notes for your later use – not to plagiarize or copy — but to use for ideas when you start your e-Newsletter.
Some of the big, credible companies have newsletters that include advertising. Consider buying an ad.
Note: Other than quality value propositions or benefit statements – why customers should buy from you – repetition is the key to success in marketing. Remember the "five favorable messages" principle?
And because you're buying an ad in a newsletter from a company with a good reputation, you're likely to gain automatic trustworthiness.
Launching your e-Newsletter
By launching your own e-Newsletter for which people sign up, you'll start generating a list of prospects. You'll be getting their e-mail addresses.
More on e-Newsletter benefits:
They're a marketing-clutter communication tool to increase your prospects to convert into customers.
Your brand image is enhanced.
Like your big competitors, you might be able to launch an additional revenue stream by selling ads.
Keys for success
Remember the suggestion to take notes from your competitor's newsletters? One should be quality content. Excellent content is important to build trust. For more, see: 9 Content Traits of the Best Blogs.
This means you should include insightful, well-written articles authored by you or a trusted employee. Employees are a great source of information because they deal daily with customers and are more likely to be familiar with their chief concerns.
To save time and build your image, you can also accept pieces by guest writers. Even better, articles written by loyal customers and business associates would be a great feature.
You must also make certain to have a system to manage your list. You can get a great free system via MailChimp, www.mailchimp.com.
Moreover, you can customize your approach with MailChimp's designs, and get a simple analysis of your customers. You can leverage your social media, too. "With MailChimp's Forever Free plan, you can send 12,000 emails a month to a list of up to 2,000 subscribers.
As you grow and develop a budget, MailChimp offers more features for a price. There are other vendors you can consider, such as Constant Contact, www.constantcontact.com, which was the largest the last time I checked.
If you try these ideas, good luck, and give us some feedback on your experiences.
From the Coach's Corner, more strategies:
Want to Start an E-mail Marketing Campaign? 6 Tips for Small Business — There's a reason why many companies launch e-mail campaigns. They realize sufficient returns on their investments. So, it's a popular topic here at The Biz Coach. I've written about the latest trends in e-mail marketing, and why e-mail marketing goes better with social media.
5 Free Tools to Operate, Market Your Business — Are you on a really tight budget, but need to run and market your business?  Ordinarily, I'm big on appearances – creating professional first impressions. But some free tools can suffice well.
Best Practices to Manage Your Global Brand, Web Reputation — As you no doubt know, the digital age has brought new challenges and opportunities. Best practices are critical in order to maximize your Web presence and to manage your online reputation. The key to Internet dominance is to think integration – naturally, the first steps include a quality Web site and synching it with your social media, business listings, inbound links and other elements.
The Key to Internet Dominance: Think Integration — Whether you're a new or established business, it wasn't that long ago that a strong Internet presence meant having a great Web site with a top ranking. Partially, that's still true but the competitive marketplace continues to rapidly change daily, which means the No. 1 objective should be a vibrant, integrated presence.
"The aim of marketing is to know and understand the customer so well the product or service fits him and sells itself."
-Peter Drucker
__________
Author Terry Corbell has written innumerable online business-enhancement articles, and is a business-performance consultant and profit professional. 

Click here to see his management services

. For a complimentary chat about your business situation or to schedule him as a speaker, consultant or author, please 

contact Terry

.



If your site's visitor numbers are falling, there are five possible reasons. The key is to know what's wrong before you start applying solutions.
It used to be that Web-site owners only had to worry about losing traffic in the summer.
Instead of surfing, they found it more fun to enjoy the fresh air of the summer months, which prompted publishing solutions — five tips to deal with the inevitable traffic slowdowns.
But things have changed year-round for many Web site owners.
How's your Web site traffic? Have you been suffering a decline in your visitors' rate, but you don't know why?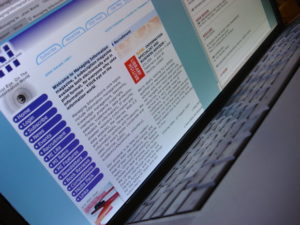 If it's any consolation, it's ostensibly a perplexing problem for a lot of people.
"Slowly, but surely, you've been watching your traffic numbers decline, despite not having changed much of anything about the way you publish content or optimize your website for the search engines," writes Michael Garrity, an editor of Website Magazine.
His May 2013 article is entitled, "5 Reasons Your Search Traffic is Declining."
Wisely, he suggests a "search result audit for your various keywords that will show you where you're currently ranking on Google and its competitors for your most important keywords."
He's right. Your standing on your search engine results page (SERP) affects your visitors' rate. If you rank highly, your visitors' numbers are strong. If not, they're weak.
In my experience, about 70 percent Internet surfers select a result from only among the first 10 on the SERP.
In addition, my sense is that the No. 1-ranked site attracts about 40 percent of the top 10 listings. (So, if you focus on content marketing, it's important to use proven strategies for a No.1 rated blog.)
Mr. Garrity says Web sites falter in prominence for five possible reasons:
1. New Competition. He theorizes that too many search-engine optimization pros think they're doing something wrong – without considering the possibility of increased competition – rival sites poaching their users.
"This is one of the reasons why conducting regular industry assessments and search audits is imperative," he suggests.
2. Content is Out of Date. He believes the majority of content becomes old and declines in value, resulting in a SERP decline.
"One way to tell if your content isn't as enticing to searchers as it used to be is to monitor that page's analytics, and if something that used to get a consistently high influx of visitors now gets less and less, it's likely that the content on the page is decreasing in value to most readers," asserts Mr. Garrity. "A method for correcting this issue could be to produce a new, updated version of that content, and then to link to the new page on the old one."
If I understand Mr. Garrity correctly, here's where we slightly disagree on the solution to outdated content. Yes, you might have outdated content.
However, you're paying for the bandwidth consumed by your users, and it's best to save money. So, it you have new information to share — contrary to Mr. Garrity's advice — simply update the old content and indicate it's updated. Otherwise, Google will discount the value of the old page.
Google loves updating for fresh relevance and value, and so do readers. (Try not to delete the original post because Google will notice the 404 error and your site will be penalized for ranking purposes.)
Also, I'd make another suggestion: If you believe such pages are relevant, not to worry. You can use your social media and strategic press releases to boost traffic. Again, Google will notice.
3. Shifts in Algorithm Values. He points out the search engines might be making algorithm changes.
Agreed. Note: For you to stay popular on Google, be aware the search engine looks for its desired answers to 23 key questions about your Web site.
"If you notice that Google seems to favor certain types of content for one of your keywords or targeted search terms, maybe that means you should consider making a video or infographic the next time you consider writing a blog post about a that topic," he suggests.
4. Caught Red Handed Being a Black Hat. Black hat artists use disreputable SEO strategies to trick search engines into a high ranking on the SERP. If you're discovered using black hat techniques, you'll be penalized.
"If you genuinely weren't intending to be shady and just made a mistake, it's important that you find out what your exact offense was and correct it as soon as possible, so that you can start trying to garner some good will with the search engines and make your way back up in the rankings," Mr. Garrity says.
5. They're Just Not That into Your Content. Ouch. Perhaps, your writing isn't popular.
"To rectify this problem, you should be aware of the top sites and blogs in your niche or industry, and take note of what they're regularly publishing content about (in order to understand emerging trends) and what their readers are saying in comments sections and on social media sites to see what they're asking for, so that you have a better idea of what content will be engaging and valuable to the visitors you want to attract," he recommends.
Furthermore, I'd add that the key for bloggers is to know the secrets for attracting and keeping readers.
Access his full article here. Website Magazine is a free publication, and provides excellent, timely tips.
From the Coach's Corner, here are additional solutions:
8 Red Flags Your Web Site is Out-of-Date (Here's What to Do) — Just like your finances, human resources and other aspects of your business, your Web site should be continuously monitored for red flags and to be sure it's not out-of date. Yes, it's time-consuming and expensive, but any problems should be solved. The trick is to do right, cost-effectively.
Checklist: 14 Strategies to Rock on Google — Periodic changes in Google's search criteria and algorithms have indeed hurt many Web sites. But it's possible to bullet-proof your site's prominence on Google by taking 14 precautions, which is worth your time and energy. Google has perennially owned about a 66 percent search-market share in the U.S. and a 90 percent share worldwide.
Download Speed Matters for WordPress Web Sites – 5 Tips — Actually, download speed matters on all Web sites. Even if your WordPress Web site has compelling content with graphics and pictures, image and user convenience are equally important. So your site's download speed matters – a lot.
5 Factors to Get Peak Google Results for Your Web Site – Study — What do top Web sites have in common? Successful sites produce a high number of Facebook and Twitter messages, but the sites minimize the volume of ads on its pages according to an authoritative study.
"Success is a lousy teacher. It seduces smart people into thinking they can't lose."

-Bill Gates 
__________
Author Terry Corbell has written innumerable online business-enhancement articles, and is a business-performance consultant and profit professional. 

Click here to see his management services

. For a complimentary chat about your business situation or to schedule him as a speaker, consultant or author, please 

contact Terry

.


If you want your Web site to dominate your competitors and keep visitors on your site longer, you might want to consider that social media doesn't enhance your odds as much as other strategies. What works best is an investment in content and search engine optimization (SEO).
Ironically, the hype about social media makes this seem like an improbable proposition.
However, a 2011 study shows you're missing opportunities for growth if you're too influenced by the social media buzz.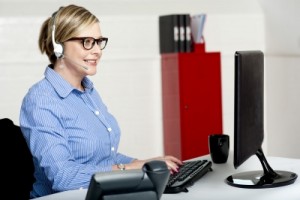 It's a strong word of caution against investing more in social media than enhancing your Web site with frequent, strong relevant content backed by SEO strategies.
The study by Outbrain shows referrals from user-traffic deliver more results than social media.
The firm, www.outbrain.com, provides services for an impressive array of publishers including content and traffic information.
Outbrain says users that directly visit your site and surf more of your pages constitute about 66 percent of your visitors' data.
The firm's study indicates social media enthusiasts will spend less time on your site – the bounce rate is higher – they visit one page and that's it.
On the other hand, surfers who visit your site based on their key word or phrase-search will visit more of your pages.
To quote from Outbrain's study:
— While search still reigns supreme in terms of directing traffic to content pages (41% of external referrers), social is gaining share at 11%.
— Of the six content verticals examined, stories in the news, entertainment and lifestyle categories are the most likely to receive traffic from social sources.
— Traffic coming from social media sources has the highest tendency to bounce.
— Readers who go from one content site to another (i.e. USA Today to The Daily Beast) are most likely to be engaged in what they're reading, presumably because they are already in content consumption mode.
— Facebook delivers a more diverse audience than Twitter.
My sense about the study:  All traffic – social media enthusiasts and content searchers – is welcome. However, Outbrain is right. With all the hype about social media — if you have to choose between the two strategies — it might seem riskier to invest more in your content and search engine optimization.
But your ROI will be stronger.
Candidly, that's my experience, too, as business-performance consultant and publisher of this business portal. Content searchers tend to be more studious and will spend more time looking for content that interests them. The bounce rate for them is insignificant. That enhances your odds for more revenue – whether you're marketing products or services or depend on display-advertising revenue.
It may seem riskier in the face of the social media hoopla, but focus on providing frequent, relevant content backed by SEO. The social media efforts should be secondary. If you have to make a choice, remember Web sites with current, strong relevant content earn more respect.
From the Coach's Corner, if you want more tips, you might consider the following tips:
Task-Management Checklist for Digital Marketing — To generate revenue from digital marketing, naturally, you must strategize to use best practices for customer relationship management and for pursuing new business. What are the task-management tips to maximize your time and energies in digital marketing? You need an up-to-date Web presence that ranges from effective mobile apps to social media.
SEO Tips to Rank No.1 on Bing and Google — Study — There are striking similarities with Bing and Google — Web sites for top brands rank the highest and No. 1 sites are dominant because they have quality content, as well as strong social media signals and backlinks.
Optimize for Bing to Achieve 30% Reach on Internet — Yahoo and Bing are expected to combine for 30 percent market share. If you haven't already, start optimizing your Web site for Bing. Here's how.
11 Tips for the Best Business Mobile Web Site — If you operate a retail business, it's increasingly important for your Web site to be easy-to-use for mobile users. The use of smartphones and tablets is skyrocketing, especially among Millennials — young adults aged 32 and under.
Internet Shoppers Demand 3 Cs – Customer Experience Study — Success in e-commerce is increasingly challenging for retailers that want to dominate in brand preference, customer loyalty and word-of-mouth advertising. That's because consumers want more and more in the three Cs — channels, choices and convenience.
"If you don't make a mistake, you never know when you're right."
– Actor Robert Ryan (movie: House of Bamboo, 1955)
 __________
Author Terry Corbell has written innumerable online business-enhancement articles, and is a business-performance consultant and profit professional. Click here to see his management services. For a complimentary chat about your business situation or to schedule him as a speaker, consultant or author, please contact Terry.
Photo courtesy of stockimages at www.freedigitalphotos.net


Oct. 5, 2009
A study shows about one in five Internet users now use social media instead of portals and search for their online navigation. That's the finding of The Nielsen Company, www.nielsen.com, in an online panel survey of 1800 respondents in August.
"While still a smaller percentage than those who use search engines or portals like Yahoo! or MSN, it is a significant figure," wrote Jon Gibs, VP Media Analytics at Nielsen. "And as social media usage continues to increase (unique visitors to Twitter.com increased 959 percent YOY in August), I can only expect this figure to grow."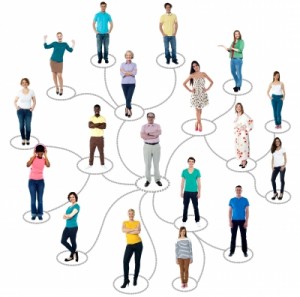 What type of Web sites do the respondents use for search?
37 percent – search engines
34 percent – portals (e.g. Yahoo, MSN, AOL)
11 percent – specific sites
9 percent – Wikipedia
5 percent –  blogs
4 percent – Facebook, Myspace, Twitter
(The latter three, totaling 18 percent, are considered social media.)
With vast number of Web sources of information, Gibs indicated Internet users feel the effects of consumer overload.
"Socializers – those who spend 10 percent or more of their online time on social media – feel this effect more than others do," he wrote. "When asked, 26 percent feel that there is too much information available on the Internet, compared to 18 percent of people who predominantly use portals and just 5 percent of people who primarily use search engines."
Why this scenario?
"Socializers trust what their friends have to say and social media acts as an information filtration tool," explained Gibs. "This is key because Socializers gravitate towards and believe what is shared with friends and family. If your friend creates or links to the content, then you are more likely to believe it and like it. And this thought plays out in the data."
He stated nearly 15 percent of the Socializers trust blogs and 20 percent rely on information posted on message boards.
Meantime, Nielsen reports higher-income urban dwellers tended to be Socializers.
"Nielsen's online data shows that about half of the U.S. population visited a social networking website in the last year and that number grows every quarter," said Wils Corrigan, AVP, Research & Development, Nielsen Claritas. "The rising popularity of these sites and the deep engagement consumers have with them has advertisers and marketers asking for more and more detail as to which lifestyles should be targeted for their online advertising and promotions."
Other findings:
— Facebook users have a largely upscale profile. The top third of lifestyle segments relative to affluence were 25 percent more likely to use Facebook than those in the those in the lower third.
— The bottom third segments related to affluence are 37 percent more likely to use MySpace than those in the top third.
— Users of Facebook were also much more likely to use LinkedIn, a network geared towards business and professional networking, than those who use MySpace.
From the Coach's Corner, here are relevant articles about social media:
Monitor Social Media to Learn What Is Said and What Isn't — No doubt, you've heard the expression, "Things aren't always as they seem." That's why it's so important in careers and personal relationships to engage people – to listen, ask questions and weigh the answers. A savvy marketing executive reminds us that things aren't always as they seem in social media, either. That by paying special attention you can better understand social-media users.
Social Media: Tips for Nonprofits to Capture Fundraising Dollars — Social media has leveled the playing field for small nonprofits competing with large nonprofits in looking for dollars. Formerly, big charities had the advantage because of their efficiency, reputation and size.
Social Media Debate: How or Whether it Influences SEO — Google spokesperson Matt Cutts maintains social media doesn't impact your Web site rankings. But an authoritative Website Magazine article by Travis Bliffen, of Stellar SEO, raises some thought-provoking questions.
Social Media: 5 Ways to Use Instagram for Revenue — Now that marketers have learned Instagram is a potent force in social media — a study shows it beats Facebook, Twitter and Google+. You might want to learn how to capitalize on it for revenue, too.
A Lesson in Great E-mail Marketing Using Social Media, Videos — Dog lovers would love a promotion by Orvis. Actually, you don't have to own a dog to appreciate the digital marketing by the firm. Orvis is a nationwide high-end purveyor of men's and women's clothing, products for the home and travel, and of course you can buy gifts for your dog.  
"Social media is the ultimate equalizer. It gives a voice and a platform to anyone willing to engage."
-Amy Jo Martin
__________
Author Terry Corbell has written innumerable online business-enhancement articles, and is a business-performance consultant and profit professional. Click here to see his management services. For a complimentary chat about your business situation or to schedule him as a speaker, consultant or author, please contact Terry.
Photo courtesy of stockimages at www.freedigitalphotos.net