With only 33 percent of patrons who are loyal customers, restaurants need to add seasoning to their customer-loyalty programs, according to a Deloitte Consulting study.
"Although restaurant loyalty program participation is lagging, the study indicates that consumers do not have an inherent aversion to such programs," said Scott Rosenberger, principal, Deloitte Consulting LLP and Deloitte's U.S. Consulting Travel, Hospitality and Leisure Leader. "These programs can drive value if promoted effectively, as a restaurant's most frequent patrons are more inclined to join that restaurant's program and use it more than any others."
The Q4 2013 survey polled 4,093 fast service and casual dining restaurant customers, based on restaurant visits 30 days prior to taking the survey, Deloitte said in a press release.
"Additionally, we found that those core customers who do belong to their most-visited restaurant's program are more satisfied customers and stronger brand advocates than those who do not," added Mr. Rosenberger. "Restaurants should clearly market these programs to consumers to encourage participation, increase customer visits and strengthen the connection between members and the brand."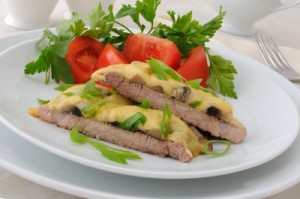 Key Deloitte findings:
— 50 percent of survey respondents said they belong to at least one restaurant program, a much lower rate compared with those of other sectors, such as airlines (78 percent) and hotels (70 percent).
— Among consumers who belong to at least one loyalty program, 74 percent indicate that they do not participate in their favorite restaurant's program, either because they say one is not offered or they are simply not sure whether one is available.
— But among the other 26 percent who indicate that their favorite restaurant offers a loyalty program, 87 percent actually belongs to it, implying a high conversion rate among a restaurant's best customers.
Personal Connections: A Menu for Success
Deloitte reported loyalty programs that complement interactions with restaurant staff and digital engagement are another lever that restaurants can pull to deliver more personalized connections and service that customers crave while increasing brand awareness and affinity. Only 33 percent of respondents felt that they had developed a personal relationship with their favorite restaurants' brand and people.
Attributes such as responsiveness and friendliness of staff rank high (5th and 8th out of 23 attributes) in terms of importance to the restaurant experience, and relatively high in terms of repeat patronage (11th and 10th).
"As a restaurateur, my job is to basically control the chaos and the drama. There's always going to be chaos in the restaurant business."

-Rocco DiSpirito
While these characteristics rank high, consumers still hesitate to share their experiences about them. Roughly 71 percent of survey respondents liked the menu options at their favorite restaurants, but only 42 percent would be willing to serve as brand ambassadors, and 61 percent said that they never or rarely wanted restaurants to contact them for personal feedback.
Untapped opportunities
However, there are a number of untapped opportunities for restaurants to engage their patrons in a manner they prefer. Sixty-one percent of consumers indicate they prefer to be contacted via email, while only 28 percent say restaurants actually do so.
Fifty percent prefer traditional mail, 29 percentage points higher than the number who say they receive it.
Restaurants can also amplify their engagement through mobile channels. Among consumers who have downloaded a mobile application (19 percent), the primary reasons for doing so include viewing restaurant menu and prices (55 percent), and checking for hours of operation (46 percent).
Restaurants can harness these existing activities to make other offerings — such as loyalty programs or promotions — front and center.
"Loyalty programs, mobile platforms and customer outreach, among other approaches, afford restaurants the unintrusive means to understand and connect with customers in ways that matter to them individually," asserted Mr. Rosenberger.
"Blending traditional and digital channels, restaurants can gain insights into customer preferences through each transaction and interaction. Armed with that knowledge, they can make more personalized gestures, such as a free favorite beverage or dessert as a birthday or anniversary present, that help garner goodwill and drive brand affinity," he added.
Back to Basics
The survey also revealed that it is still critical for restaurants to deliver on the basics. Food taste (1st out of 23 attributes), food safety (2nd), order accuracy (3rd), and price (4th) ranked at the very top for respondents, in terms of importance to the restaurant experience.
This means even the most effective loyalty programs will not adequately compensate for an otherwise weak value proposition, even for those customers who regularly use such programs.
However, even when restaurants get the basics right, their customers have plenty of suitors, underscoring the need for improved, personal connections with customers.
Only 19 percent of respondents said they spend more than half of their total 30-day restaurant budget at their most frequented restaurants. Furthermore, 43 percent said that they actually spend less than 25 percent of their budget at their favorite restaurant.
From the Coach's Corner, related tips:
Tips for Restaurant Owners: Keeping Good Employees, Profits — If you, as a restaurant owner, have trouble keeping talented employees, consider insights from a report on a Sacramento, California TV station. It will also help you stay in business.
Daily Deal Sites and Pricing Principles – What's Sustainable and What Isn't — Whether you're an investor, small-business advertiser or even a customer, there continue to be red flags about daily deal sites.
Social Media: 5 Ways to Use Instagram for Revenue — Now that marketers have learned Instagram is a potent force in social media — a study shows it beats Facebook, Twitter and Google+ — you might want to learn how to capitalize on it for revenue, too.
Create Buzz to Win Your Major Marketing Campaign — There are many reasons for marketing failure of a campaign. Here are 14 of the more important reasons, plus what you must do to win.
Case Study: Mistakes Companies Make While Losing Profits — In order to maximize profits, there are several precautions you must take, not just mistake-free pricing.
"As a restaurateur, my job is to basically control the chaos and the drama. There's always going to be chaos in the restaurant business."
-Rocco DiSpirito
__________
Author Terry Corbell has written innumerable online business-enhancement articles, and is a business-performance consultant and profit professional. 

Click here to see his management services

. For a complimentary chat about your business situation or to schedule him as a speaker, consultant or author, please 

contact Terry

.




Photo courtesy of Apolonia at www.freedigitalphotos.net


Despite all the emphasis on speed in customer service, it's not the salient factor in keeping customers happy.
A study confirms that the power of emotion is most important, according to a January 2013 published report in QSRweb.com.
"Understanding that emotion – the human connection – is at the heart of the customer experience is key to building customer loyalty and advocacy in today's socially-connected and ever-evolving world," the publication quoted Sharon Daniels, CEO of AchieveGlobal.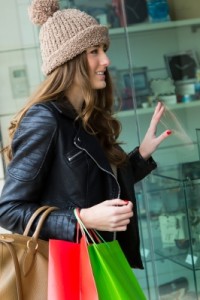 "While slashed prices and special promotions may get consumers in the door, an inability to connect on an emotional and human level while delivering service will hamper any business' customer engagement efforts," Ms. Daniels explained.
The study, "Why Your Customers Stay or Stray: Insight from Global Customer Experience Research," indicated 33 percent of customers prefer being treated well over problems being solved fast.
"No matter where you are in the world, a positive customer experience is marked by respect, simplicity, solutions and responsibilities," Ms. Daniels asserted.
"Delivering on these simple but critical expectations should be central to any company's business strategy," she added. "Consumers are emotional beings, and training customer-facing employees to recognize emotions and respond in a concerned, effective and professional manner is essential to owning the customer experience."
Irritating behaviors cited by customers
— Abrupt, unhelpful behavior cited as biggest mistake by customers – 46 percent
— Employees uttering the word, "no" – 17 percent
— Employees saying, "I don't know" – 16 percent
Social Media
— Customers who say they post negative reviews online – 40 percent
— Customers who shop at a competitor after one bad experience – 50 percent
— Customers leave altogether after three or more poor experiences – 93 percent
Conclusion
AchieveGlobal's findings coincide with what I've long maintained. Even if you must tell customers what they don't want to hear, there are positive ways to do it.
Customers go elsewhere 70 percent of the time because they feel taken for granted.
From the Coach's Corner, additional tips:
Want More Business? Build Trust with Consumers…Here's How — With consumers trying to cope with information overload – you will increase sales with long-term customer loyalty – if you build trust by using best practices. It may be an obvious approach, but it's confirmed by a 2012 study that shows 84 percent of the respondents declared trust must be warranted before they buy.
Your Supply Chain Can Meet the Expected Standards of Customers, If…— A company that fails to meet customer expectations on store inventory and delivery has problems in supply chain management. Such a company minimizes its profits. Worse, it's a red flag about competitiveness and long-term sustainability.
Profits: Size Doesn't Matter but Image, Professionalism Count — Appearances and professionalism can make your small business seem huge. If you look as though you're substantial and that you can handle anything thrown your way – your odds for success improve dramatically.
How Retailers Can Improve Operations for Profits — Many retailers could turn their operations into higher profits, if they do a better job of utilizing their customers' data according to a study. That includes adequately learning insights by better engaging their employees who deal with customers on a regular basis.
Why Companies Are High Maintenance to Customers (but Don't Know It) — Businesses are losing more than they know because they inconvenience customers. Such negative customer perceptions result in lost opportunities in revenue growth, tarnished branding and smaller profit margins, according to a study.
The reason a dog has so many friends is that he wags his tail instead of his tongue.
 __________
Author Terry Corbell has written innumerable online business-enhancement articles, and is a business-performance consultant and profit professional.

Click here to see his management services

. For a complimentary chat about your business situation or to schedule him as a speaker, consultant or author, please

contact Terry

.




Photo courtesy nenetus at www.freedigitalphotos.net