The new economy – with a highly competitive marketplace – is making it becoming harder and harder to for businesses to sustain growth.
So customer engagement and word-of-mouth advertising have taken on an increasing importance.
It's a dilemma. It's not just about customer service leading to the point of sale and after. Yes, you've got to be concerned about giving great service after the sale and the impact of your customers on social media.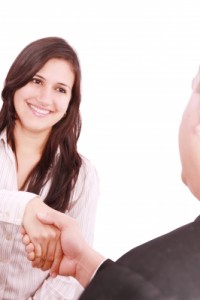 So you have to enhance and manage your customer relationships.
How?
Better business performance results when CEOs show leadership in providing the best-possible customer experience.
Confirmed in a global study, companies profit most by investing in customer engagement.
You can begin by taking advantage of customer feedback. So you have to ask them their opinions by starting a conversation.
By engaging your customers, it will sustain your business for the future. You'll learn valuable perspectives.
Customers might not be buying from you for the emotional reasons you think. Remember, all buying decisions are based on emotion – the intrinsic value customers perceive about your offerings.
They might have practical utilitarian reasons for buying gadgets or they might buy products for talking points with visitors to their homes to show how hip they are.
Other insights
Another benefit of customer engagement: You'll get insights on what else to put in your inventory and how you can best show your appreciation for their patronage.
If you're not a great steward of your current book of business, it's futile to look for new customers.
The quickest way for established businesses to optimize revenue is to have a stellar customer-loyalty program for repeat sales and referrals. So take steps to energize your customer-loyalty program.
Incidentally, the fourth quarter is particularly challenging for restaurants. Their revenue has been plummeting after Thanksgiving – as high as 45 percent.
So, restaurant owners must double-down on customer loyalty strategies to improve sales in Q4.
"Your most unhappy customers are your greatest source of learning."
-Bill Gates
After all, you should be focuses on five elements:
Provide stellar customer service
For expensive products, make your customers feel appreciated
Obtain customer feedback
Brand with salient messages of value
Encourage word-of-mouth advertising to attract to customers
Despite all the emphasis on speed in customer service, it's not the salient factor in keeping customers happy. A study confirms that the power of emotion is most important in determining why your customers stay or leave.
It's a worthy investment of your resources in time, energy and money.
Customer feedback
Customers are delighted to give you feedback. If you get it, it will positively affect your product and service research, development, and innovation.
Here are four key questions to ask:
Why did you make this purchase?
What value are you getting?
What do you like or dislike about it?
What other products and services would you appreciate?
Admittedly, the questions aren't complex market research. They're questions to generate qualitative answers. What you need immediately for growth is qualitative information, not quantitative.
Up next is quantitative data in the form of answers from customers on your Web site, customer surveys and questionnaires.
From the Coach's Corner, here are related articles:
Tech Checklist to Provide the Best Customer Support — Ever wonder why big chains – from quick-service restaurants to electronic products – print invitations on sales receipts to entice customers to go the companies' Web sites to comment online? They're doing it for customer engagement. Businesses need insights on how they're faring with customers.
10 Innovation Tips to Boost Your Long-Term Customer Base — Businesspeople are constantly under pressure. Daily events make it challenging to make critical decisions for financial sustainability. Businesses must innovate to survive. Here are 10 key questions to ask about your business.
14 Tips to Profit from Online Customer Reviews — For competitiveness and profits, businesses can't afford to ignore the potential of online reviews. They're a factor in revolutionizing commerce.
How Retailers Can Improve Operations for Profits — Many retailers could turn their operations into higher profits, if they do a better job of utilizing their customers' data according to a study. That includes adequately learning insights by better engaging their employees who deal with customers on a regular basis.
Marketing Tips via Mobile Devices, Reviews, Coupons — Digital marketing opportunities keep growing and growing. For instance, 70 percent of consumers research product reviews while they shop in stores. Ninety percent are relying on their mobile devices as they make in-store buying decisions.
"Your most unhappy customers are your greatest source of learning."
-Bill Gates
__________
Author Terry Corbell has written innumerable online business-enhancement articles, and is a business-performance consultant and profit professional. Click here to see his management services. For a complimentary chat about your business situation or to schedule him as a speaker, consultant or author, please contact Terry.




Photo courtesy David Castillo Dominici at www.freedigitalphotos.net


A high percentage of customer engagement is a valuable objective, and should be the goal of every manager and employees who deal with customers.
But how many times has a retail employee asked you: "Did you find everything OK?"
Your answer: "No."
Then promptly, the employee fails to do something about it. Well, it's happened to me countless times at chain stores. Not only in-person feedback, but in responding to online surveys, too. 
By failing to manage the dialogue, such companies run bigger risk of seeing complaints on Twitter, Facebook and in online reviews.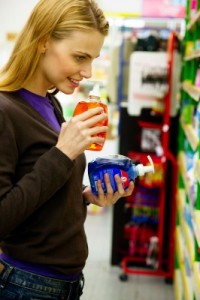 It turns out that a study shows 85 percent of shoppers at big-box retail stores give the requested consumer information.
But only 46 percent of surveyed consumers believe the information will be used to improve customer service.
That's the word from Empathica, Inc. The company surveyed 6,500 U.S. consumers in 2012.
Shoppers indicated they wanted to answer the retailers' questions, but they've become dissatisfied with the lack of responsiveness.
Some 81 percent of respondents believe their feedback should be shared with all store locations.
But just 52 percent think the stores, managers and employees get the information.
The irony? Four out of five respondents "agree or strongly agree" they would be loyal to such companies, if they followed up on the feedback.
Why customers leave
Indeed, my research shows customers change brands 70 percent of the time because they feel ignored.
 "Our research proves that consumers really do want to provide feedback and engage in conversations with brands," said Dr. Gary Edwards, Empathica's chief customer officer.
"But at the same time, they are clearly disappointed by not having any visibility into what happens afterwards," he said. "Feedback remains a one-way street and what consumers are yearning for is two-way dialogue. They want to know that their feedback is being acted upon in ways that will drive meaningful changes to the customer experience at the locations they frequent."
The most popular delivery feedback is online.
About 50 percent will give feedback for an incentive. However, incentives aren't necessary for the majority – 31 percent are willing to give positive input and 25 percent will give negative feedback.
 "Unfortunately, a lot of retailers fail at creating the transparency that customers desire," adds Mr. Edwards.
"Admitting some areas of the business require more attention builds credibility and helps retailers realize the huge potential for brand advocacy," he says. "There are large numbers of customers out there who are motivated to provide feedback for the brand."
Obviously, big box retailers are wasting billions of dollars in research. Hopefully, your company has a better track record.
It's imperative to act on valuable consumer feedback, and thank the customer. It's good business. Besides, wouldn't it be better to manage the dialogue?
From the Coach's Corner, more suggested reads: 
Understanding Customers — Social Media Humbles Companies — Marketing is the understanding of your customer for the cost-effective process of selling the right product or service at the right time and at the right price. Inexplicably, Verizon joins the list of big companies failing to understand how poor research and judgment would draw fire from their customers and social media.
Social Media Debate: How or Whether it Influences SEO — Google spokesperson Matt Cutts maintains social media doesn't impact your Web site rankings. But an authoritative Website Magazine article by Travis Bliffen, of Stellar SEO, raises some thought-provoking questions.
Critical Essentials to Develop the Best Marketing Formula — There are critical essentials for marketing, which includes the right channels and developing the right message. That includes the right branding slogan and logo. Unless your targeting upscale consumers, many consumers prefer value marketing — not cute, which doesn't necessarily mean selling at a lower price than your competitors. Hyper-consumerism is history. Humor is great, but more importantly, traditional values with a purpose are in vogue. Why? Consumer attitudes are changing.
At some time in the life cycle of every organization, its ability to succeed in spite of itself runs out.
__________
Author Terry Corbell has written innumerable online business-enhancement articles, and is a business-performance consultant and profit professional. 

Click here to see his management services

. For a complimentary chat about your business situation or to schedule him as a speaker, consultant or author, please 

contact Terry

.




Photo courtesy of ambro at www.freedigitalphotos.net