May 15, 2019 –


Tariffs on China would actually help skyrocket the U.S. economy, say two economists.
A 25 percent tariff on all imports from China would create 1.36 million jobs in five years, according to an economic study by the Coalition for a Prosperous America (CPA).
The CPA economists – Jeff Ferry and Steven L. Byers, Ph.D. – analyzed the theoretical impact on the U.S. economy of a permanent 25 percent tariff on imports from China from 2020 to 2024.
"Our model demonstrates that across-the-board U.S. tariffs on Chinese imports stimulate the U.S. economy, increase U.S. production and jobs, and lead to a reduction in U.S. import costs over time," says CPA Chief Economist Jeff Ferry.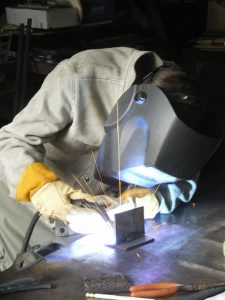 "This result is consistent with U.S. experience in 2018 and early 2019, when tariffs in steel, aluminum, and other industries led to job creation in those sectors. The modeling results provide additional evidence that decoupling the U.S. economy from China and its predatory trade and subsidy practices will make the U.S. economy stronger, with more production, investment, and jobs," he explains.
The authors conclude that the nation's GDP would grow an additional .2 percent in that period by adding $232 billion in growth.
How tariffs help
Firstly, their economic model indicates strong economic growth would come from production jobs returning to the U.S. from China. The nation would benefit by an additional $1 billion in 2020 and would explode to $69 billion in 2024.
Secondly, production moving from China to lower-cost third world countries would lower the costs of imports. This means consumption and production would create even more growth.
The study covers 156 industrial sectors.
As for lower-cost third world countries, the economists surveyed results from 34 countries. Nine of the countries, such as Thailand, Indonesia and Turkey, have a lower manufacturing cost-competitiveness index than China.
Actually, production jobs already started exiting China for such countries even before President Trump increased tariffs.
The study shows $3.23 billion in production would leave China in 2020. In 2024, $297.4 billion would leave.
Reduction in costs
As for import prices for goods produced in the lower-cost third world countries, the average cost of imports would decrease by 4.6 percent after five years.
In considering inflation, the economists admit it increases but never more than two-tenths of a percentage point.
"This is because competing forces are at work," assert the authors.
"On the one hand, Chinese imports become more expensive due to the tariff," they add.  "On the other hand, production moving to other countries tends to reduce the average cost of imports."
They cite research by the well-known Boston Consulting Group.
It "shows lower production costs in many non-China locations, which is supported by anecdotal evidence from numerous manufacturers, including comments from public companies as well as private information received by CPA from its members," write the authors.
Manufacturing jobs
They assert there'll be an increase of 365,363 new manufacturing jobs, which comprise 27 percent of the new jobs.
While acknowledging production costs in the U.S. are higher, the economists maintain reshoring manufacturing jobs to the U.S. from China would provide more economic benefits:
Transportation costs would be lower
More logistical flexibility
Closer connectedness to consumer markets, distributors and senior management
Insulates companies against the uncertainty of potential future trade tensions
The study forecasts imports from China would plummet 71 percent by 2024 to $154 billion.
The bottom-line
"Production and employment will increase GDP due to the shift of some manufacturing industry back to the U.S.," write the authors.
"Further economic gains will result from accelerating production shifts to lower-cost, non-China countries," they add.
"The boost to U.S. national security is significant, though outside the scope of this purely economic model," they assert. "Decoupling from China reduces our dependence on an unfriendly nation which is a military, industrial, and geopolitical rival," they conclude.
Amen.
From the Coach's Corner, related economic-trade information:
USMCA Will Stop that 'Giant Sucking Sound' — You might recall what many politicians considered a ridiculous idea during a debate in the 1992 presidential campaign. Two years before it was implemented in 1994, Ross Perot argued NAFTA would not be a two-way street. Though sounding facetious, he accurately predicted NAFTA would create a giant sucking sound.


"We prefer paychecks to welfare checks for the American people and a robust middle class with rising wages."
-Peter Navarro
__________
Author Terry Corbell has written innumerable online business-enhancement articles, and is a business-performance consultant and profit professional. 
Click here to see his management services
. For a complimentary chat about your business situation or to schedule him as a speaker, consultant or author, please
contact Terry
.


Updated March 17, 2018 –


Here's yet another indicator trade tariffs are important for a stronger U.S. economy. Why? The manufacturing sector has suffered way too long.
Donald Trump's election prompted a surge in optimism for the economy and stock market, according to authoritative polls.
The CNBC All-America Economic Survey said 74 percent of respondents are excited about economic prospects – the highest level since 2008.
It said 56 percent of respondents now back the policies of Mr. Trump compared to 43 percent before his election.
The increase in optimism stems from 91 percent of Republicans and 54 percent of independents and 23 percent of Democrats.
When asked to name the No. 1 priority for Mr. Trump, 40 percent said keep jobs from going abroad.
Consumer confidence also soared in another poll – the University of Michigan consumer confidence survey.
Blue-collar worker worries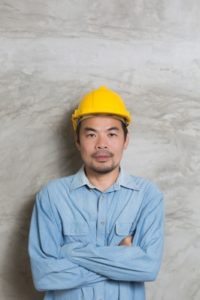 You might recall Mr. Trump's biggest support came from blue-collar workers.
One reason for their support is clear.
More than 33 percent of U.S. manufacturing workers and 50 percent of manufacturing workers hired through temporary agencies are on at least one welfare program.
That's according to research by the University of California, Berkeley's Center for Labor Research and Education.
The aggregate price tag to taxpayers is $10.2 billion.
In 1991, 1 percent of manufacturing jobs was temporary. In 2016, it's 9 percent.
In median wages, temp workers make $10.88 an hour. Permanent jobs pay $15.03.
"Manufacturing has long been thought of as providing high-paying, middle-class work, but the reality is the production jobs are increasingly coming to resemble fast-food or Walmart jobs, especially for those workers employed through temporary staffing agencies," says Ken Jacobs, chair of the Labor Center and co-author of the report.
"While employment in manufacturing has started to grow again following the Great Recession, the new jobs created are less likely to be union and more likely to pay low wages," he adds.
The five most-utilized benefit programs:
Medicaid
Children's Health Insurance Program (CHIP)
Federal Earned Income Tax Credit (EITC)
Food stamps (the Supplemental Nutrition Assistance Program, or SNAP)
Household income assistance (Temporary Assistance for Needy Families, or TANF)
Additional key report findings:
Eight of the 10 states with the highest participation rates in public assistance programs that support frontline production workers' families are in the American South; the other two states are New York and California. Mississippi has the highest participation rate, at 59 percent.
This high use of public safety net programs by frontline manufacturing production workers is due to low wages, not limited work hours. The families of 32 percent of all manufacturing production workers, and 46 percent of those employed through staffing agencies who worked at least 35 hours a week and 45 weeks during the year, were enrolled in one or more public safety-net program.
Economic solution
The obvious solution to the low-wage manufacturing-job and public-assistance situation: Grow the economy.
Despite claims of Democrats and media pundits, President Obama is not leaving Mr. Trump an ideal economy. True, Mr. Obama assumed a financial crisis and recession.
The unemployment rate was 10 percent and in his eight years 14 million jobs were created. But federal data shows a majority of jobs is only part-time.
In the first 26 quarters of Mr. Obama's recovery, the gross domestic product only increased an average 2.1 percent.
President Reagan faced a much tougher situation than President Obama – a 10.8 percent unemployment rate, double-digit interest rates and a debilitating recession. But his policies led to 19 million jobs and fuller employment.
Unlike the tepid Obama recovery, in the first 26 quarters of Mr. Reagan's recovery, GDP exploded to an average 4.6 percent annually.
Like President Reagan, Mr. Trump knows he has to clear a path for companies to invest and increase salaries.
Here's what he's done to spark economic and business growth, three key strategies:
Decrease the business tax rate from 35 percent to 15 percent and will eliminate the corporate alternative minimum tax.
Reform the regulatory code and revoke all over-reaching Obama executive orders that kill jobs but fail to enhance public safety.
Implement cost-cutting measures and reduce the skyrocketing national debt.
So far, the three strategies are working.
From the Coach's Corner, more public-policy articles for economic solutions:
Downward Revision of GDP Should Set off Alarm Bells — To gauge the health of America's economy, the gross domestic product (GDP) is, of course, an important indicator. It's been revised downward — again.
Governments – from Cities to Federal – Dangerously in Debt — The U.S. economy has been slowly mending. However, the situation is bleak for governments at all levels. Why? High debt is dangerous and economic growth is dreadfully slow. This is best illustrated by the enclosed U.S. Debt Clock.
Ideas to Accelerate Slowest Economic Recovery in Decades — Most voters are likely to vote their pocketbooks. So for them the positive spin on the economy by Hillary Clinton and President Barack Obama doesn't reflect reality.
Analysis: Trump's Vision to Fix Trade Deficit, Create Jobs — Donald Trump acts positively: Americans are tired of the reign of politically correct terror, the movement for income redistribution, and the massive loss of good-paying jobs.
5 Shocking Lessons from Donald Trump's Taxes — In analyzing the mess from the mud-slinging over Donald Trump's taxes, we can reasonably arrive at five conclusions.
"Government's view of the economy could be summed up in a few short phrases: If it moves, tax it. If it keeps moving, regulate it. And if it stops moving, subsidize it."
-Ronald Reagan
__________
Author Terry Corbell has written innumerable online business-enhancement articles, and is a business-performance consultant and profit professional. Click here to see his management services. For a complimentary chat about your business situation or to schedule him as a speaker, consultant or author, please contact Terry.
Photo courtesy markuso at www.freedigitalphotos.net


Admittedly, the trade imbalance with China wasn't the sole catalyst determining the outcome of the 2016 presidential election. But the election was a lesson in common sense — a complete repudiation of the country's direction.
Unlike the erroneous and disingenuous claims by the media that the uneducated and uninformed elected Donald Trump or Hillary Clinton's post-election assertion that FBI Director James Comey killed her chances, Mr. Trump won the Presidency because of several factors.
For instance, his election had to do with Hillary Clinton's long pattern of alleged corruption and the insular arrogance of her campaign and most in her party who want to expand their Democrat power base – even if it's at the expense of America's future.
The group-think mentality of the liberal news media also played into Mr. Trump's hands. His supporters have been and still are angry at the overt media bias.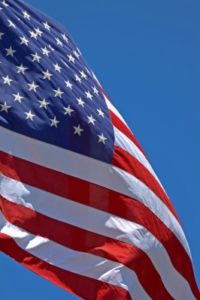 Mr. Trump's victory stemmed from his marketing slogan, "Make America Great Again," and from his solutions for critical issues that influenced 60-million voters.
Creating hope
For them, his business background and philosophy created an environment of hope. That includes former supporters of Mr. Obama because they never realized benefits from the hope and change he promised in 2008.
Essentially, Mr. Trump's core supporters – in the Rust Belt and other economically soft regions lacking in family wage jobs – wanted Mr. Trump to win for three reasons.
Common-sense Americans are sick and tired of the Democrats' reign of politically correct terror, the movement for income redistribution, and the massive loss of good-paying jobs.
What they want is not to be treated as though they're invisible. They're inspired by Mr. Trump's success.
His supporters also want level-headed strategies for economic growth and jobs instead of the left-wing no-growth mantra for income equality leading Americans to covet their neighbors' cars, electronic gadgets, money, and prestige.
Yes, Mr. Trump campaigned on eliminating the onerous business regulations, cutting taxes, and increasing energy production.
But none will help the economy more than creating jobs by repairing America's trade policies.
As a free-enterprise advocate, my sense has always been that it's best to keep tariffs low and to break down all barriers to global commerce. And, yes, American consumers do benefit from less-expensive foreign products.
Unfortunately, U.S. exports simply do not equal imports.
Ironically, American workers are more productive than their foreign counterparts.
$500-billion trade deficit
But America has a $500-billion trade deficit; $375 billion of it with China.
The nation's gross domestic product is decreased by $260 billion as a result of the reduced demand for American products and services.
Admittedly, advances in robotic technology are a factor. But essentially the trade deficit translated to a loss of 4-million American jobs.
GDP is additionally decimated by dormant companies and the laid-off workers to the tune of $130 billion.
Oil imports and the other trade deficits with China are the primary culprits.
To make America energy-independent, it would help to expand drilling in energy-producing states. (But decades of drilling in Oklahoma might explain the rash of earthquakes, which might be problematic.)
Solutions for Chinese obstacles
Mr. Trump is correct in opposing the Chinese currency manipulation, theft of intellectual property and their restriction of American investment and goods.
China's devaluation of the yuan undercuts global competitors in making its exports cheaper. Part of China's restriction of American goods stems from its high tariffs.
Strangely, Wall Street CEOs and Democrats have ridiculed Mr. Trump's call for a 45-percent tariff on Chinese products.
Their lack of vision is perplexing. America's GDP under the Obama Administration is the most anemic in history.
Mr. Trump knows the importance of renegotiating trade policies. His two strategies for China will not cost any taxpayer money.
Short-term, tax revenue will skyrocket and would offset his proposed tax cuts. This will lead to a dramatic improvement in the nation's GDP and will create millions of jobs by the end of Mr. Trump's term in office.
Long-term, the prospective economic benefits are eye-opening.
Sustained economic strength
American productivity, global leadership and innovation have all been influenced by businesses that invest in research and development.
R&D will again be a factor in turbo-charging the economy as Mr. Trump erases the trade deficit.
Firstly, he will deal with China's average 9.6 percent tariff on American products. The U.S. average tariff on imports is 3.5 percent.
Secondly, unlike Presidents Obama and Bush, Mr. Trump will penalize China over its currency manipulation.
Mr. Trump is not advocating economic isolationism. He doesn't want economic stagnation. Nor does he want to stifle competition and consumer choices.
He's merely calling for economic common sense for America's future. Democrats would be better off pursuing the principles of growth, not income redistribution.
From the Coach's Corner, here are relevant public-policy articles:
'Dirty Little Secrets' Trump Hasn't Told You about Economy — Donald Trump has pushed the envelope to say the least. Many businesspeople get it. So do entrepreneurs, and millions of different demographics of voters who are angry at the economic decline of America.
Like Nobility in the Age of Kings, Ruling Class Gets Trumped — Throughout history, there have been ruling classes in every region of the world. Noteworthy in Europe were the Dark Ages in which the ruling classes dominated ordinary, hardworking folks. That's true for 21st century America. But like the Age of Enlightenment in the 1700s, America's ruling class in 2016 is getting trumped by a voter revolt.
Ideas to Accelerate Slowest Economic Recovery in Decades — Most voters are likely to vote their pocketbooks. So for them the positive spin on the economy by Hillary Clinton and President Barack Obama doesn't reflect reality.
Avoiding Taxes, Apple's Irish Strategy Apparently Backfires — The most nonsensical irony in corporate America involves Apple CEO Tim Cook's tax strategy which has drawn fire from the European Commission. Why? It's apparently backfiring, and is unpatriotic and shortsighted.
Scary Reasons Not to Get Giddy over the Monthly Jobs Reports — Curiously, the news media conveys optimistic stories, and Wall Street investors and others are jubilant over the 4.9 percent unemployment rate. Why? Countless Americans can't find family wage jobs. But misleading news headlines trumpeted the meager creation of jobs instead of the sad reasons for the mediocre report.
"A conservative is a liberal who got mugged the night before."
-Frank Rizzo
 __________
Author Terry Corbell has written innumerable online business-enhancement articles, and is a business-performance consultant and profit professional. Click here to see his management services. For a complimentary chat about your business situation or to schedule him as a speaker, consultant or author, please

contact Terry

.




Photo courtesy Michael Elliott at www.freedigitalphotos.net
Sept. 13, 2013 –


Naturally, Dr. Ben Carson is known as a uniquely soft-spoken retired neurosurgeon. His voluminous accomplishments include his pioneering in the separation of conjoined twins at the head.
But, of course, there's more. A lot more.
With his gentle, low-key demeanor, he's also known for his powerful insights on the issues facing the U.S. and the world. He has novel ideas on issues ranging from the economy and education to the Middle East.
The C-SPAN video of his criticism of President Obama's dysfunctional policies at the National Prayer Breakfast — with the president sitting to his right — exploded all over the Internet.
So, it was an immense pleasure for me to interview Dr. Carson.
Dr. Carson was in Seattle with innovative Wisconsin Gov. Scott Walker – each received an award and addressed the 2013 annual dinner meeting of the Washington Policy Center (WPC), www.washingtonpolicy.org.
It was WPC's largest-ever event – an overflow crowd at the Seattle Sheraton, which was also transmitted to hundreds of WPC supporters viewing in Spokane.
Dr. Carson was given WPC's "Champion of Freedom Award" for his humanitarian efforts to advance the causes of "freedom, equality and justice; for his pioneering work as a doctor; and for his courage in speaking out in support of transparent and ethical leadership."                     
He was also the 2008 Presidential Medal of Freedom recipient. Along with his pediatric neurosurgery and widespread acclaim, he is president of the Carson Scholars Fund – it's given more than $5.7 million to thousands of scholars – 5,700+.
His demeanor on television is that of a down-to-earth, calm, and insightful intellectual. I wanted to see for myself. With coordination by WPC, Dr. Carson was made available to the press for 20 minutes, which is why I was able to sit down and ask him numerous questions.
Indeed, his in-person style and intellect mirrored his TV persona.
Here are edited excerpts of his answers to me:
Q: Dr. Carson, many Americans hope you run for president in 2016. Will you? 
A: I don't have political ambitions. It's like a deadly poppy field in the Wizard of Oz. This country does have many problems that need to be solved…the economy…education…Americans must come together.
I detest politics, to be honest with you. It's a cesspool. And I don't think I would fare well in that cesspool because I don't believe in political correctness and I certainly don't believe in dishonesty. If the right situation doesn't evolve in 2016, if drafted, I'd have to consider it, but not now.
Q: We don't hear or see much action on the nation's $16-trillion deficit. It's as though it's off the radar screen. 
A: Now it's closer to $17 trillion. Counting one number per second, it would take 539,000 years to reach 17 trillion. We're on a high wire with no net. The United States is operating solely on faith and good credit. Economics is not brain surgery.
Q: At the National Prayer Breakfast – with Mr. Obama seated to your right and his head ostensibly bowed in embarrassment – using diplomacy and with surgical precision you diagnosed his unproductive policies. 
A: It surprised me to be invited as it was the second time they invited me to speak. I didn't plan what I was going to say.
Q: It's been well-documented about your difficult childhood. Who has inspired you? 
A: My mother, first of all. My mother refused to give up. She taught me the importance of a strong education and relationship with God. She helped me to see through hard work, perseverance and a faith in God, you can live your dreams.
Booker T. Washington. From slavery he became an educator, author and advisor to presidents. I learned it doesn't matter where you're from, it's where you finish.
Thomas Jefferson. He said many wise things about government:
"Experience hath shewn, that even under the best forms of government those entrusted with power have, in time, and by slow operations, perverted it into tyranny."
"A wise and frugal government, which shall restrain men from injuring one another, which shall leave them otherwise free to regulate their own pursuits of industry and improvement, and shall not take from the mouth of labor the bread it has earned…"
"…history convinces me that most bad government results from too much government."
Q: In your career as a surgeon and now as a thought leader, how do you remain so calm in dealing with difficult subjects that anger other people? 
A: Actually, as a boy, I was angry. Once, another youngster angered me, and I had a knife and tried to stab him…I was more terrified as I recognized that I was trying to kill somebody over nothing. I realized at that moment that with a temper like that, my options were three: reform school, jail or the grave. So, I just locked myself up in the bathroom and I started praying and I said, "Lord, I can't deal with this temper."
Q: Your thoughts about education? 
A: A better educational system is crucial. More money won't help. There have to be fundamental changes. It starts with fun in teaching children to love reading.  
Q: Your thoughts on ObamaCare? 
A: Healthcare has huge problems. There is waste and corruption. The costs are enormous. Changes are needed. For the majority of ObamaCare, I am down on it.
The key is to cut out the middleman and empower both doctor and patient with information about what things cost. Patients and doctors are unhappy with ObamaCare.
I'd argue it's unconstitutional. The Supreme Court decision put the problem back on the voters who elected these politicians.
Q: Dr. Carson, what about the debate over Syria and the Middle East? 
A: With better policies four years ago, we'd be looking at a different Middle East. Chemical weapons are a serious problem. But one needs to be very careful – most of us don't have any idea about the problems in the Middle East and the consequences. We must go slow.
In conclusion, Dr. Carson is the full-meal deal. Indeed, he's extraordinary. This country needs him badly as president.
From the Coach's Corner, for a perspective on Dr. Carson, here are some observations from my experience in covering other national figures:
Long before becoming a management consultant and business writer, in the 1970s I had a 20-year career in broadcast journalism and was fortunate to cover many big stories and political newsmakers.
They included Ronald Reagan and his wife, Nancy, on the campaign trail; President Gerald Ford after he was defeated for re-election; California Governor Jerry Brown in his first term; and the late Speaker of the House Tip O'Neill.
That was a time when politics had much more civility. When president, Messrs. Reagan and O'Neill debated over their differences. But at the end of the day they sat down over a beer and were cordial.
Candidly, after my personal angst from President Ford's pardon of Richard Nixon following Watergate, I had a low opinion of him. However, later, I realized President Ford was right. America was faced with many severe problems and as he said the "the table has to be cleared." A couple of years later when I broke a national story about his post-presidency plans in Rancho Mirage, California and met him socially at a press function in his honor, I was deeply impressed with his demeanor, which in my mind confirmed the caliber of his leadership.
Mr. Ford was grossly underrated. Years later, it would prompt me to write: Five Attributes of Leadership Are Needed Now 
My early sense of Mr. Reagan when he was governor of California was similar. But years after my misspent young adulthood, I realized the error of my thinking when Mr. Reagan began to speak about national issues in the mid 1970s.
So with these thoughts, I no longer wonder about Dr. Carson. He has a commonality with Messrs. Ford and Reagan.
P.S. You might also want to read: Key Differences between Leaders and Managers 
"The Roman Empire was very, very much like us. They lost their moral core, their sense of values in terms of who they were. And after all of those things converged together, they just went right down the tubes very quickly." 
-Dr. Ben Carson
__________
Author Terry Corbell has written innumerable online business-enhancement articles, and is a business-performance consultant and profit professional. 

Click here to see his management services

. For a complimentary chat about your business situation or to schedule him as a speaker, consultant or author, please 

co

ntact Terry

.


May 9, 2013 –


News reports on unemployment claims haven't only misleading, they're dangerously ill-omened. They fail to report what's really happening.


Curiously, the news media conveys optimistic stories, and Wall Street investors and others are jubilant over the 4.9 percent unemployment rate that was alleged by the government in Feb. 2016.
Why? Countless Americans can't find family wage jobs. But misleading news headlines trumpeted the meager creation of jobs instead of the sad reasons for the mediocre report.
No one appears motivated to dig deep enough. As a credentialed journalist, I'm also a business-performance consultant. I remain skeptical about the federal government's policies because I experience firsthand the trials and tribulations of entrepreneurs and their Main Street customers.
Under-reported issues
Month after month, it's forecast the average American workweek will remain less than 35  hours (see the Economic Forecasts page).
The big-ticket sellers who need adequate numbers of credit-worthy customers in order to be profitable are finding it a big challenge. Actually, the negative trend was well underway at least a year before the National Bureau of Economic Research's official declaration of the recession.
"We hope that you are enjoying having your children graduate from college and come home to live in your basements."

-Lewis Woodhill
Red flags were everywhere — from auto dealers launching bad-credit sales departments — to the skyrocketing student-loan defaults and complaints about Sallie Mae's questionable practices. More than 35 percent of American consumers are past due on their bills must cope with debt collectors.
Seemingly, everyone involved in Main Street business was deeply challenged, and remains a reason why this portal has more than 150 public-policy articles and an Op Ed Economic Analysis page that explain the issues.
But you don't have to be a business consultant to understand the problems and solutions. For example, the accurate big picture about the economy and jobs was exposed in an article on RealClearPolitics. Citing government data, it was authored by Louis Woodhill — a successful engineer, software entrepreneur, and a Forbes contributor.
He points out the "BLS Establishment Survey, which reported that 165,000 payroll jobs had been created during April 2013, the Household Survey" numbers told a much different story.
Realistically, nothing has improved.
Too-few family wage jobs
Mr. Woodhill wrote: "Total employment rose by 293,000 during April, but part-time jobs increased by 441,000. As a result, full-time jobs declined by 148,000."
He further stated the number of full-time jobs only increased by 73,000. That, of course, means this "was not enough to keep pace with the growth of our working-age population, so the 'FTE jobs ratio' (the number of FTE jobs per 100 working-age Americans), fell according to Mr. Woodhill.
This gives us threatening information about the nation's recovery.
"The April jobs numbers describe a mass replacement of full-time workers with part-time employees, coupled with a fall in the length of the average workweek," he wrote. "This happens to be precisely what you would expect, given the perverse incentives baked into Obamacare, which took effect on January 1."
More bad indicators
"During April, the FTE jobs ratio fell for the fifth month in a row, to 53.09," he warned. "The earliest warning signal for every recession since 1955 (the first year for which the data is available) has been a significant, sustained decline in this ratio."
He provided a history lesson:
"As of April, the fall in the FTE jobs ratio from its local peak was only 0.11," he conceded. "This is not yet a strong indicator of an impending recession. Only one of the recessions since 1955 (that of 1970) was presaged by this mild a decline, and there were eight instances during the past 50 years where the FTE jobs ratio declined by this much over five months, and the economy did not fall into recession."
Excerpts of his red flags:
"This having been said, there also has never been a case where the FTE jobs ratio fell for five months in a row and a recession did not follow. So the recent decline is definitely something to be concerned about.
"Based upon the historical record, if the current decline in the FTE jobs ratio were to continue, and to reach a cumulative 0.60, renewed recession would become a virtual certainty.
"In the case of the most recent recession, the decline in the FTE jobs ratio exceeded 0.60 five months before the recession officially started, and a full 15 months before the National Bureau of Economic Research (NBER) formally declared that a recession had begun in January 2008."
Comparison of monetary policies
"It is now 76 months since our latest employment recession started. America's FTE jobs ratio is still down by 5.10 from its peak, and is only 0.56 above its low point of the cycle," he reminds us. "In contrast, at the same point during the Reagan recovery, the FTE jobs ratio was 2.01 above its prior high, having risen by 4.80 from its nadir.
"During the first 76 months of the Reagan recession/recovery, the value of the dollar in terms of gold actually went up by 6.47%. During the equivalent period during the Bush 43-Obama recession/recovery, the gold value of the dollar fell by 56.90%."
It's a long commentary. He further explains the above points, the fallacies of the Federal Reserve's continuous money-printing policy, and more. All of which slow down the nation's economic recovery and the creation of jobs.
Do yourself a favor and read his full analysis here.
From the Coach's Corner, editor's picks for related reading:
"We hope that you are enjoying having your children graduate from college and come home to live in your basements."
-Lewis Woodhill
__________
Author Terry Corbell has written innumerable online business-enhancement articles, and is a business-performance consultant and profit professional. 

Click here to see his management services

. For a complimentary chat about your business situation or to schedule him as a speaker, consultant or author, please 

contact Terry

.
"Congratulations America! With the sequestration implemented, we finally cut spending! Right? Wrong! Unfortunately, the American public has just been deceived by politicians and the mainstream media."
-Charlie Kirk, a concerned teenager

 
Can you believe such insights from a 19-year-old? In his post entitled, "How Baseline Budgeting is Bankrupting My Generation," Mr. Kirk gives a primer on how elected officials are destroying his future and America's economy.
It was published March 9, 2013 on FindLaw – Legal Professional News and Townhall.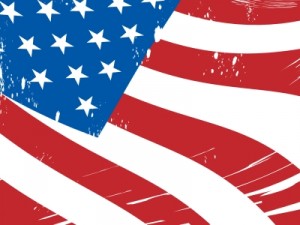 "For the sake of my generation, I hope Washington and the mainstream media begin to tell the truth about why government spending is out of control," he wrote. "Otherwise, today's youth will become the first generation to be worse off than the previous generation."
Mr. Kirk argues that Congress and President Obama talk about sequestration as though they're actually about cutting their spending. He successfully argues that it's not true – they're misrepresenting their fiscal behavior.
Such temerity from a teenager – he says the meaning of spending cuts depends on your definition of the phrase.
"During the past few weeks, we have been told these sequester 'cuts' will be detrimental to firefighters, teachers and seniors," wrote Mr. Kirk. "In order to realize what they mean by a 'cut,' we must first look at the definition of 'cut.'"
Obviously, he's pragmatic thinker.
"A cut, according to Washington math, means a reduction in the amount of increased spending," he stated. "The mainstream media and demagogues in Washington are trying to keep our citizens in the dark by neglecting to point out that the net result of these 'cuts' is actually an increase in spending!"
Baseline budgeting
The 19-year-old explains baseline budgeting.
"The beginning of baseline budgeting started in 1974 with the Congressional Budget Act signed by President Nixon," he pointed out. "This bill required the Office of Management of Budget to release projections of federal spending for the upcoming fiscal year.
"These projections are designed to naturally anticipate population growth, inflation and other market tendencies," he wrote. "When baseline budgeting was implemented, it gave Congress a 'baseline' of spending from the previous year.
"For example, if Congress allocated $50 billion last year to the Department of State, then the next year their budget would automatically start with the 'baseline' of $50 billion.
"When you incorporate the automatic increases in spending, for example, a 10 percent increase, then spending would increase to $55 billion without Congress acting at all," he wrote. "This system of budgeting is extremely dangerous for many reasons."
Ramifications
He warns the federal spending could increase by 100 percent in 10 years, if it's automatically increased annually – even though Congress will continue to fail to vote on such increases. Mr. Kirk knows that federal expenditures – on autopilot – balloon by 7 percent each year.
"I have come to the conclusion that politics is too serious a matter to be left to the politicians."

-Charles de Gaulle
Using a car metaphor, this means the government is out of control and won't be able to bring the heavy spending to a halt.
"Where are the leaders who have the courage to disengage this dysfunctional cruise control and put on the brakes?" he asks. "Baseline budgeting is dangerously deceptive to the American people because while politicians and the media talk about spending cuts, government spending and borrowing is actually increasing adding to the debt being passed down to my generation.
"Baseline budgeting is bankrupting my generation and stealing the future from children not old enough to vote yet," he adds. "Big government advocates love baseline budgeting because they can increase spending while, in the next breath, proclaim they cut spending!"
He illustrates his point about disingenuous government spending by comparing the politicians' practice with a hypothetical American family that has to cut its budget to survive.
It was heartwarming to learn that young America has such an astute spokesperson. He's right. The media, Congress and President Obama need to do the right thing.
Postscript
The only thing I'd add to Mr. Kirk's comments is that the government-spending nightmare is horribly exacerbated because the U.S. Senate hasn't passed a federal budget in four years.
The House of Representatives has done its budgeting homework each year. It continually sends its budget proposals to Senate Majority Leader Harry Reid, but he refuses to allow a budget discussion. Hence, no Senate vote and no federal budget. Meantime, the nation's deficit is approaching $17 trillion.
It's unconscionable.
Furthermore, the news media should do its job to report Mr. Reid's shocking behavior, and the consequences. Members of the Senate should openly discuss the federal budget and demand to vote on it. Mr. Obama should submit affordable ideas and work with Congress.
From the Coach's Corner, Mr. Kirk is the founder of Turning Point USA, www.turningpointusa.net, "a national student organization dedicated towards educating young people about fiscally conservative values," according to the Web site. You'll discover a bevy of excellent commentaries by our leaders of the future.
"I have come to the conclusion that politics is too serious a matter to be left to the politicians."
-Charles de Gaulle
 __________
Author Terry Corbell has written innumerable online business-enhancement articles, and is a business-performance consultant and profit professional. Click here to see his management services. For a complimentary chat about your business situation or to schedule him as a speaker, consultant or author, please contact Terry.
Photo courtesy Stuart Miles at www.freedigitalphotos.net




Updated Sept. 6, 2015


Reasons include 11 states have more welfare recipients than job holders in this era of entitlement


Developments indicate the U.S. has lost its way. There's no hope for beleaguered businesses and workers unless effective measures are implemented immediately. 
The economy created only 173,000 jobs in August, 2015.
Job creation remains well below the pace needed to reemploy all the workers displaced during the Great Recession. Twenty-three million Americans remain unemployed or under-employed. The average workweek is only 34.6 hours.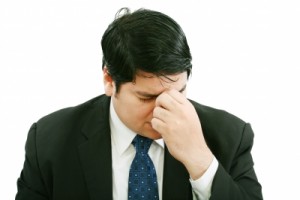 ObamaCare is both a fiscal and life-and-death nightmare. Some 6 million Americans have lost their insurance policies, employers are forced to cut the hours of workers to stay in compliance and premiums have skyrocketed for individual policyholders.
There have been 10 failed promises by Mr. Obama, including whether Americans can keep their policies, stay with their doctors, and save money on their premiums.
Lack of economic growth has been trending for a long time.
For instance, the last jobs report for 2012 by the Bureau of Labor Statistics (BLS) showed job growth was barely keeping pace with the population growth. 
The BLS also listed the professions with the highest and lowest unemployment rates. The highest unemployment rates are in construction, sales and transportation. The lowest unemployment rates are in finance, healthcare and social services.
Involuntary part-time workers
Also, earlier in December 2012, the BLS reported 8.2 million Americans were under-employed – they had to settle for part-time work. Unfortunately, that's twice as high as the number of involuntary part-time workers in 2006.
Yes, the last BLS report of an increase of 155,000 jobs that month was welcome, but that was still pitiable news about the so-called Obama recovery. The number of jobs created in December was actually less than the month before – there were 166,000 new jobs in November.
Only 1.84 million jobs were created in 2012. There was no improvement over 2011 when Mr. Obama's economy only produced 1.84 million jobs.
At such a mediocre pace, the pre-Great Recession success won't be attained until 2019. That's terrible news for the millions of unemployed and involuntary part-time workers.
"I'm here to tell you, some time in the next couple of months, we're going to be creating between 250,000 jobs a month and 500,000 jobs a month."
Conference Board's 2 cents
What did the nation's major employers say about this fiscal quagmire in 2012?
"The current moderate pace of hiring could be sustainable if companies believe that economic growth is poised to accelerate a bit in the second half of the year as the fiscal drag wanes and the housing recovery strengthens," said Kathy Bostjancic, director of macroeconomic analysis, for the Conference Board.
The Conference Board is an association comprising about 1,200 public and private corporations from 60 countries.
"The key to boosting the labor market is stronger demand – a task made slightly more difficult with new higher withholding rates," she added. "Additional uncertainty surrounding the next round of political wrangling over the fiscal budget also leads businesses to be hesitant in hiring new workers."
Her bottom-line: "Weakened business and consumer confidence doesn't bode well for any acceleration in the hiring trend."
Fiscal Cliff deal
Americans failed to get good results from the Fiscal Cliff deal cut by Congress and the president. All it did was create higher taxes for individuals earning $400,000 and couples making $450,000. Many of those are small businesspeople – A.K.A. employers.
So nothing was achieved.
The nation's debt is more than $17 trillion and climbing. A two-year budget deal was reached in December 2013, but the heavy spending will continue.
In 2012, the House of Representatives passed a budget and sent it to the Senate, where it was ignored. The Senate, under Senate Majority Leader Harry Reid, hadn't approved a budget in more than three years.
Messrs. Obama and Reid are oblivious to the fact that red ink always follows poor planning.
Further, instead of showing an interest in putting a halt to the heavy spending and the $17 trillion debt ceiling, Mr. Obama and Democrats are signaling they'll seek more tax increases.
So look for more business angst and waste – in money and time – instead of real progress.
Escalating entitlement mentality
Workers and businesses are increasingly burdened – having to underwrite an entitlement mentality. Why?
Eleven states have more people on welfare than they have working. That was revealed in the Nov. 25, 2012 issue of Forbes by writer William Baldwin. (See: Do You Live In A Death Spiral State? – Forbes)
The 11 states:  California, New York, Illinois, Ohio, Maine, Kentucky, South Carolina, Mississippi, Alabama, New Mexico and Hawaii.
For every 100 workers in California, there are 139 residents are drinking from the welfare trough. Is it a coincidence that seven of the 11 states backed Mr. Obama in the election?
Avalanche of new regulations
Federal agencies are required by law to announce their proposed regulations that affect the economy by each April and October. This process allows dozens of bureaucracies to circumvent oversight by Congress.
Guess what?
If you're a businessperson coping with the shortcomings of the Obama Administration, you'll be shocked by two developments:
Firstly, the Obama Administration ignored the law. It released its 2012 agenda for regulations on the Friday just before Christmas. That meant relatively few people would even notice the furtive, onerous administration charade because of the holidays.
Secondly, the government's Web site has introduced more than 5,500 new regulations comprising thousands of pages. The regulations will affect nearly every industry.
The American Action Forum estimates the aggregate cost to implement the regulations will be $123 billion.
The Obama Administration's morass shows questionable priorities in other ways. As of this writing, some 50 percent of the deadlines – for implementing ObamaCare and the Dodd-Frank law – have been ignored or missed.
No wonder business and workers, alike, are apprehensive. No business would succeed if it was operated like Mr. Obama and Democrats conduct their affairs.
From the Coach's Corner, see solutions by a noted economist here.
"I'm here to tell you, some time in the next couple of months, we're going to be creating between 250,000 jobs a month and 500,000 jobs a month."
__________
Author Terry Corbell has written innumerable online business-enhancement articles, and is a business-performance consultant and profit professional.

Click here to see his management services

. For a complimentary chat about your business situation or to schedule him as a speaker, consultant or author, please

contact Terry

.
Photo courtesy of David-Castillo-Dominici at www.freedigitalphotos.net
Plus, see several career tips in the Coach's Corner


Updated Sept. 3, 2018-
The first Monday in September "is dedicated to the social and economic achievements of American workers," says the U.S. Dept. of Labor (DOL) Web site.
New York City celebrated the first Labor Day holiday back on Sept. 5, 1882. During the ensuing 12 years, 23 other states began observing Labor Day.
On June 28, 1894, it was made a national holiday by Congress.
"It constitutes a yearly national tribute to the contributions workers have made to the strength, prosperity, and well-being of our country," adds the DOL.
However, as has been well-documented, there was not a basis for celebration of Labor Day as a holiday this century until 2017.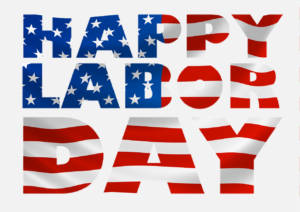 Reasons to celebrate
There are valid reasons for American workers to celebrate Labor Day.
The economy is on a roll.
Despite the increasing trend of automation, American prospects for productive laboring have improved dramatically.
Wall Street is soaring, which has skyrocketed for nearly two years. As a result, Americans' 401(k) retirement savings plans sponsored by employers have skyrocketed.
Economic reports indicate the optimism among business leaders and consumers has improved dramatically.
This week, the Commerce Department just revised the nation's Q2 gross domestic product jumped to 4.2 percent. That's four times higher than the eight-year average under the Obama Administration of 1 percent even when the economy had nowhere to go but sky-high.
Economic improvement is fortunately evident in jobs reports. The Labor Department reported manufacturers are again hiring workers.
The overall unemployment rate is 3.9 percent and this week it's forecast by leading economist Peter Morici to drop to 3.8 percent. The weakest hiring is in government jobs, which is a goal of the Trump Administration.
Reviewing recent history
Until President Trump entered the White House, study after study showed most jobs added since the Great Recession were low paying – even though the majority of lost jobs were at family wage levels.
Ironically, a liberal organization, the National Employment Law Project, released its largely ignored findings in the middle of the 2012 presidential campaign.
"The overarching message here is we don't just have a jobs deficit; we have a 'good jobs' deficit," said Annette Bernhardt, the study's author.
The report considered 366 occupations listed by the DOL. Jobs paying $13.84 to $21.13 per hour – considered decent wages – were among the 60 percent of lost jobs. But they only constituted 22 percent of the new jobs.
Moreover, the jobs paying $7.69 to $13.83 per hour were part of the 21 percent of lost jobs. But they only accounted for 58 percent of the gain in new jobs. The median pay of the 58 percent of new jobs was only $10.97 an hour – not hardly a family wage level.
The study showed most of those jobs were filled by seasoned workers because they couldn't find jobs that paid them as well before the recovery began.
Admittedly, the high unemployment rate stems partly from deficient worker skills and education. But the sour economy weighed heavily on the unemployed.
According to a Harvard study, there was another issue to solve: Government spending caused companies to cut back.
Then, there was pointed criticism at the Obama Administration.
"The economy has created only about 6 million new jobs during the Bush-Obama years, whereas the comparable figure during the Reagan-Clinton period was about 40 million," wrote globally known economist Peter Morici, Ph.D. in July of 2015.
"…the real unemployment rate among U.S. citizens and permanent residents is at least 18 percent," Dr. Morici wrote.
"The reluctance of both Presidents Bush and Obama to confront Chinese protectionism and currency manipulation and open up offshore oil for development have created a huge trade deficit that sends consumer demand, growth and jobs abroad," he stated.
He pointed out the jobs picture was bleak as the result of Obama Administration policies.
"New business regulations, more burdensome than are necessary to accomplish legitimate consumer protection and environmental objectives, exacerbate these problems," explained Dr. Morici.
He's a business professor emeritus at the University of Maryland, national columnist and six-time winner of the MarketWatch best forecaster award. (The Biz Coach publishes Dr. Morici's economic analyses and his economic forecasts.)
Happy days are here again
Fortunately, however, that's all being changed by the Trump White House.
America has a president who is using his bully pulpit.
He's adamantly criticized the Chinese currency manipulations, and has pushed for domestic government reforms and American jobs.
American workers have reasons to celebrate.
"The labor market still has lots of excess capacity among young people stuck in low level jobs in restaurants and other service businesses," says Dr. Morici. "Many of those positions hardly require the skills of a college education or provide high school graduates with a decent career track."
There's more.
"Now, expanding sales opportunities and a tight labor market are forcing employers to get more realistic and practical when hiring for better paying positions," he adds. "Recruiters are abandoning requirements for specific technical degrees and specialized job experience. That's helping self-taught software engineers get placed at Intel and high school graduates land entry level managerial positions at Bank of America."
Happy Labor Day, America!
From the Coach's Corner, if you're one looking for a job, here are some proven ideas:
Career Strategies: How to Get a C-Level Job — If you're climbing the corporate ladder and have designs on a C-level job, a noted Stanford University professor has some excellent advice. 
Discouraged in Job Hunting? Powerful Tips for the Best Job — Whether unemployed or under-employed, a person needs two things: A sense of hope and the right tools to negotiate a job. Here are both.
Stand Out: Get a Job Interview with a Great Resume — More and more job seekers complain they don't get acknowledgment when they apply for positions with prospective employers. It's disappointing, especially if you've done your best to stand out in a crowd when jobs are scarce.
5 Tips to Shine in Your Online Job Application — To sail through the human resources filtering system, here are five online-application tips: 1. Put social media to work for you. Make certain your social media – Google+, Facebook, LinkedIn, and Twitter – are current, professional and show maturity. Be careful what you publish – always keep in mind your career goals.


"A part-time worker is fully employed, half the time. In other words, they are part-time unemployees."

-Jarod Kintz
 __________
Author Terry Corbell has written innumerable online business-enhancement articles, and is a business-performance consultant and profit professional. 

Click here to see his management services

. For a complimentary chat about your business situation or to schedule him as a speaker, consultant or author, please 

contact Terry

.


Nearly lost in all the gutter politics engineered by President Obama and his supporters in the 2012 presidential campaign are two important elements.
That would be meaningful discussions about the issues, and the endorsement by 673 economists.
The impressive endorsements included six Nobel Prize winners of Gov. Romney's economic and jobs plan.
"We enthusiastically endorse Governor Mitt Romney's economic plan to create jobs and restore economic growth while returning America to its tradition of economic freedom," wrote the economists in a statement.
"The plan is based on proven principles: a more contained and less intrusive federal government, a greater reliance on the private sector, a broad expansion of opportunity without government favors for special interests, and respect for the rule of law including the decision-making authority of states and localities," they added.
The six Nobel laureates:
Gary Becker
James Buchanan
Robert Lucas
Robert Mundell
Edward Prescott
Myron Scholes
Why the endorsement?
The economists predict the Romney plan would result in six achievements:
Reduce marginal tax rates on business and wage incomes and broaden the tax base to increase investment, jobs, and living standards.
End the exploding federal debt by controlling the growth of spending so federal spending does not exceed 20 percent of the economy.
Restructure regulation to end "too big to fail," improve credit availability to entrepreneurs and small businesses, and increase regulatory accountability, and ensure that all regulations pass rigorous benefit-cost tests.
Improve our Social Security and Medicare programs by reducing their growth to sustainable levels, ensuring their viability over the long term, and protecting those in or near retirement.
Reform our healthcare system to harness market forces and thereby reduce costs and increase quality, empowering patients and doctors, rather than the federal bureaucracy.
Promote energy policies that increase domestic production, enlarge the use of all western hemisphere resources, encourage the use of new technologies, end wasteful subsidies, and rely more on market forces and less on government planners.
"In stark contrast, President Obama has failed to advance policies that promote economic and job growth, focusing instead on increasing the size and scope of the federal government, which increases the debt, requires large tax increases, and burdens business with many new financial and health care regulations," they explained.
"The result is an anemic economic recovery and high unemployment. His future plans are to double down on the failed policies, which will only prolong slow growth and high unemployment," they added.
Their complaints about Obama
The economists also fault Mr. Obama for six reasons:
Relied on short-term "stimulus" programs, which provided little sustainable lift to the economy, and enacted and proposed significant tax increases for all Americans.
Offered no plan to reduce federal spending and stop the growth of the debt-to-GDP ratio.
Failed to propose Social Security reform and offered a Medicare proposal that relies on a panel of bureaucrats to set prices, quantities, and qualities of healthcare services.
Favored a large expansion of economic regulation across many sectors, with little regard for proper cost-benefit analysis and with a disturbing degree of favoritism toward special interests.
Enacted health care legislation that centralizes health care decisions and increases the power of the federal bureaucracy to impose one-size-fits-all solutions on patients and doctors, and creates greater incentives for waste.
Favored expansion of one-size-fits-all federal rulemaking, with an erosion of the ability of state and local governments to make decisions appropriate for their particular circumstances.
Instead of campaigning on Mr. Obama's indefensible economic record, he and his supporters have ostensibly tried to throw smoke screens with a barrage of personal attacks on Mr. Romney – everything from accusing him of being a tax-dodger to a disingenuous innuendo about putting blacks "back in chains."
Little wonder it's a tight race sans the 2008 promise of "hope and change." History shows that in tight contests, the incumbent always loses.
From the Coach's Corner, here are related topics:
Now, ObamaCare Consultant Insults Small Businesses – 3rd Surfaced Video — Yet another scandalous video related to the ObamaCare deception has surfaced — this time insulting small businesses. In a newly released video, the ObamaCare architect, MIT Professor Jonathan Gruber, said he wrote tax credits into the ObamaCare bill — purportedly to benefit small businesses because "you gotta say you like small businesses in America or you're a communist…"
Fiscal Fact-Check: Deficit, Social Security, and Medicare — America's economic system is in grave danger. Like your personal finances, fiscal discernment in U.S. public policy is important for our economic recovery. A Harvard study reveals that massive U.S. borrowing and spending have wasted trillions of dollars in flawed efforts to stimulate the economy.
Is it Too Much to Ask For Civility and Honesty from Mr. Reid and the Press? — There was an unsubstantiated claim, ostensibly for political reasons, by U.S. Senate Majority Leader Harry Reid (D-Nev.) in the 2012 presidential campaign. He made headlines when he falsely claimed GOP presidential candidate Mitt Romney failed to pay his income taxes for 10 years. It's reminiscent of McCarthyism and lazy journalism.
"On account of being a democracy and run by the people, we are the only nation in the world that has to keep a government four years, no matter what it does."
-Will Rogers
  __________
Author Terry Corbell has written innumerable online business-enhancement articles, and is also a business-performance consultant and profit professional.
Click here to see his management services
. For a complimentary chat about your business situation or to schedule him as a speaker, consultant or author, please

contact Terry

.


May 15, 2018 –


Despite all the complexities, it's simple to understand why the Trump Administration has been successful economically. This makes it to even more likely businesses can implement seven capitalism principles for sustainable economic growth and prosperity.
You can see positive signs everywhere.
At 3.9 percent, the unemployment rate is the lowest since the turn of the century. The unemployment rates for blacks and Hispanics are the lowest in history.
Small business owners' confidence has skyrocketed, according to CNBC survey.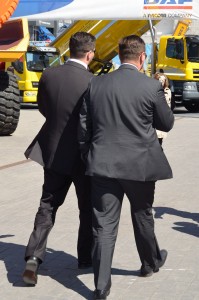 Businesspeople credit the Trump Administration's major tax reforms along with the other elements in the pro-growth economic agenda.
Trump Administration energy policies have ended America's sad dependence on foreign oil.
We've become an energy exporting nation — so much so that SUV and truck sales have been soaring.
The positive trends are likely to continue, according to economic forecasts by a leading economist, Peter Morici, Ph.D.
(He's a professor at the University of Maryland Smith School of Business, the former Chief Economist at the U.S. International Trade Commission, and five-time winner of the MarketWatch best forecaster award.)
Businesspeople, employees and would-be workers are encouraged after the Obama Administration era.
You might recall that many jobs created following the Great Recession were only part-time. College graduates couldn't get meaningful jobs.
Dr. Morici said the real unemployment rate in those years was a whopping 11 percent.
Nightmarish policies end
Nightmarish trends from 2008 to 2016 prompt a review of those dysfunctional public policies: 
— Expensive ObamaCare with its dysfunctional and countless unfulfilled promises
— The federal budget deficit under President Obama soared to $20 trillion (he increased the deficit more than any president in history)
— Massive stimulus spending
— Mr. Obama declared he would improve the $600 billion trade deficit and create substantial family wage jobs. It never happened.
— Americans sent their money abroad for goods and oil, but the dollars didn't boomerang back to the U.S.
Fortunately, the Trump policies have led to stronger growth in the U.S. gross domestic product, which is already 50 percent higher than the Obama eight-year average.
All of the unproductive policies are being reversed for our positive economic environment. 
"Capitalism is what people do if you leave them alone."

–Kenneth Minogue
Capitalism principles
In addition, there needs to be a wide-acceptance of seven capitalism principles and business: 
Businesses are not launched to merely create jobs.
Businesses are established to create products and services that customers will buy.
Businesses can thrive in competition – to keep the cost of goods and services affordable.
Businesses with savvy management are profitable – if not, the companies fold and employees are laid off.
Businesses that enjoy success invest in new equipment and hire employees.
Businesses that are productive will attract investment and grow.
Businesses experiencing growth will fund retirements and pay taxes.

 
From the Coach's Corner, if you buy into these principles, here are profit-making strategies: 
For Profits, Align Your HR Program with Your Business Strategy — For profits, a successful human-resources management strategy should complement your overall business strategy. Here's how.
Hunting for Profit? How to Become a Lion, King of the Jungle — The quest for profits is challenging if you're lost in the wilderness of uncertainty. But success is possible. Hard work isn't a cure-all for success in business. True, passion and enthusiasm help to a degree, as well. But success requires more than just these qualities.
8 Simple Strategies to Give You Pricing Power — If you're struggling with pricing strategies, you're not alone. Many big companies struggle, too. By way of explanation, according to a 2011 study, almost 90 percent of executives in a global survey forecast their continued growth.
12 Tips for Profits to Keep Your Business Dreams Alive — Most businesspeople agree the economy continues to be challenging. Signs of a lingering downturn are everywhere. Business activity is slow. Governments at all levels report low tax revenue and are restructuring, and not spending. On top of it all, customers want you to cut prices.
11 Management Strategies for a Successful Turnaround — When it comes to management strategies for a successful turnaround, a quote by financial-world wizard Warren Buffett is apropos.  "Risk comes from not knowing what you're doing," Mr. Buffett said. My response: "Touché." It's all about capital mobility created by effective management.
"Capitalism is what people do if you leave them alone."
–Kenneth Minogue
 __________
Author Terry Corbell has written innumerable online business-enhancement articles, and is a business-performance consultant and profit professional. 

Click here to see his management services

. For a complimentary chat about your business situation or to schedule him as a speaker, consultant or author, please 

contact Terry

.