An authoritative study reveals the ideal age to be successful in launching a business.
Technology startups results are included in the study, which makes the age-revelation even more surprising.
You see, the ideal age to launch a business is 45. That's really surprising when you consider the rampant ageism in the technology sector.
Conducted by two MIT professors and the Census Bureau, researchers studied 2.7 million entrepreneurs who hired at least one person between 2007 and 2014.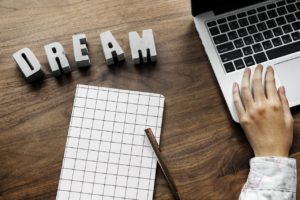 In addition to revealing the ideal age for an entrepreneur is 45, the study discloses some fascinating information.
The odds favor a 50-year-old person over a 30-year-old. The former is 2.2 times as likely to succeed over the latter.
In fact, the odds favor a 50-year-old over a 25-year-old by 2.8 times.
Compared to a 25-year-old, a 40-year-old is 2.1 times more likely to prevail.
The odds even favor entrepreneurs older than 45. A 60-year-old entrepreneur is 3.1 times more likely to beat a 30-year-old.
Moreover, here's an astounding statistic: The 60-year-old is 1.7 times more likely to reach a very high level of success – the top 0.1 percent of all businesses.
Key reasons
While younger entrepreneurs can have good ideas, naturally there are reasons why they typically don't stack up to 45-year-olds and older.
What counts most are strategy, specific tactics and execution. With a richer background and experience, it's much easier for an older entrepreneur to make decisions and execute strategies.
So, experience is the best teacher. Younger people simply don't know what they need to know. And to succeed in entrepreneurism, leadership is a key quality.
Conclusion
Entrepreneurs launch their small business with big ideas. Certainly, the business and the owner are synonymous – everything is based on the person's personality. At the minimum before you start, there are six key questions to ask yourself.
True, there are many considerations before launching a business. But if you're thinking about starting a business and you're the right age and have the creativity, drive, ideas and talent – pursue your dream.
From the Coach's Corner, here are two relevant articles in which The New York Times quoted me:
"Been There… Done That… Here's How – New York Times." That's when The New York Times invited me to coach their readers on entrepreneurship.
Countless readers emailed their questions for my solutions to their business challenges, which were published in "Advice on Taking an Entrepreneurial Leap – New York Times."
Related articles:
Startup: 8 Tips to Organically Grow Your Business – Organically growing a business is a lot like organic farming. Organic farmers rich sources of organic matter for growth. If you're like many entrepreneurs, it probably makes sense to grow organically.
Planning – Tips for Avoiding Growing Pains in Your Startup — For startups, there are questions about getting the work done before hiring, and how to quit your job before starting a business.
Startup Financial Planning: How to Get a Pragmatic Forecast – Unless you have a lot of startup experience, it can be a little tricky to make down-to-earth financial projections for your new company. Pragmatic assumptions are important in such a forecast.
Checklist — 11 Tips to Increase Your Startup's Cash Flow – Cash flow is the salient dynamic that leads to the failure or success of a business. Here are 11 Biz Coach ways to maintain positive cash flow.
Why Startups Fail – Biz Coach Strategies on How to Win – It's vital to conduct a thorough needs-assessment of strengths, weaknesses, opportunities and threats – followed by development and implementation of a strategic action plan.
"The best way to predict the future is to create it."
-Peter Drucker
 __________
Author Terry Corbell has written innumerable online business-enhancement articles, and is a business-performance consultant and profit professional.
Click here to see his management services
. For a complimentary chat about your business situation or to schedule him as a speaker, consultant or author, please
contact Terry

.


It's important to imagine success as an entrepreneur while making sure it's not a pipe dream. Business owners have all kinds of stress.
The stress list is long: Fuel, energy and utility costs; taxes, regulatory costs; insurance costs; labor costs, banking fees, product development costs, capital expenses and facility costs.
Stressful economy or not, it's possible to successfully start a new business.
Entrepreneurs launch their small business with big ideas. Certainly, the business and the owner are synonymous – everything is based on the person's personality.
At the minimum, there are six key questions to ask yourself:
1. Is it a business for which I'll have passion?
Pursue what you like. Reflect thoroughly on your big idea. To get off to a good start, test its value. Gauge your opportunities for success.
2. Do I understand my strengths and weaknesses?
Know your limitations. A self-assessment is imperative.
Every businessperson has fears, and wants to alleviate their uncertainties about business. The trick is to solve them.
3. Do I have a clear picture of my dream?
It's important that you have a clear, compelling vision of your market. Understand what your business will look like, who the customers are, and how you will manage your venture.
Along with your work, don't omit fun, recreation, and especially family.
4. What is my business plan?
Every business needs research for an action plan of marketing and operational strategies – a road map for its direction. That includes a break-even analysis for cash flow, and strategies to save time and money. Remember greener is leaner.
Home businesses can be successful, but if you need outside space, consider subletting unused space. Allow for flexibility and marketplace changes. Be careful with your branding and value propositions – the reasons why customers would want to buy from you.
5. Will I go solo?
Determine your structure. Consider the legal and financial ramifications, including being a sole proprietor, an S-Corp., or LLC.
Basically, there's only one good reason for a partner – the other person must have strong skills you don't have for success. A cash infusion is not a good enough reason.
Good chemistry in a stressful environment is difficult to achieve.
6. What will be my support system? Consider whether whether to have a team of advisors – professionals knowledgeable about issues — marketing, financial, human resources, and legal.
The minimum I'd recommend is a successful mentor, and buy-in if you have family.
Do your homework, work with passion and you'll succeed.
From the Coach's Corner, you might want to review the various categories of this portal. They're designed to be a resource you can use in all aspects of your business, including this three-part series:
10 Scholarly Solutions for Selling More Products – Part one of a three-part series: How to grow your small business. Small business owners face more predators than ever, which makes decision-making about growth seem very challenging.
Marketing Essentials on a Shoestring Budget – Part two of a three-part series: How to grow your small business. Why do businesses sometimes falter?
Management and HR for higher performance – Part three: How to grow your small business. In analyzing the growth rates of small businesses – every great entrepreneur has one salient quality – the ability to be an effective manager.
"An entrepreneur tends to bite off a little more than he can chew hoping he'll quickly learn how to chew it."
– Roy Ash, co-founder of Litton Industries
 __________
Published reports indicate China launched an initiative to turbo-charge its technology sector in 2016.
It's established a pilot program to allow commercial banks to develop equity investment subsidiaries to invest in tech firms.
The goal is to promote more funding for its tech industry.
An entrepreneurial scholar, Scott Shane, Ph.D., has long believed the United States has surrendered its global lead in technology. Dr. Shane is a professor of Entrepreneurial Studies at Case Western Reserve University in Cleveland.
    Scott Shane, Case Western Reserve University
In 2010, he was prompted to publish an analysis in Small Business Trends, following a speech by then-Secretary of Commerce Gary Locke — the former governor of Washington state.
"America's innovation engine is not as efficient or as effective as it needs to be, and we are not creating as many jobs as we should," he quoted Mr. Locke, who spoke in introducing the President's new National Advisory Council on Innovation and Entrepreneurship.
"A study by the Information Technology and Innovation Foundation looked at the progress at innovation that 40 countries made over the past decade," wrote Dr. Shane in the August 2010 publication.
"The U.S. came in dead last. That is, whether they were ahead or behind us at innovation in 1999, the 39 other countries examined gained ground on us over the past ten years," he added.
"Other studies also show our less-than-stellar innovation performance," he asserted. "A recent report by the Organization for Economic Development and Cooperation (OECD) looked at the per capita rate at which inventors in 38 nations filed for triadic patents – patents for the same invention filed in the United States, Japan, and Europe. The data shows that, in this event, we're out of medal contention in eighth place, well behind countries like Switzerland, Japan, and Sweden."
OECD data
"Looking at two measures – the share of companies less than five years old that file patents and the share of patents that went to companies under the age of five – across 13 industrialized countries, the United States came in third, after Norway and Denmark," wrote Dr. Shane. "While a respectable showing, it's not where we need or want to be."
He indicates the number of U.S. patents continue to drop. In 2001, he states 25.9 percent of patents were held by small tech firms. But the share of patents decreased to 19.9 percent by 2009.
"The number of deals made, capital invested, and exits are all down from their levels back in the mid 1990s, before the Internet bubble hit," he pointed out.
"Venture capital accounts for less of U.S. economic activity than that of many other countries," he worries. "…in 2008, the U.S. invested a smaller share of its gross domestic product in venture capital than ten OECD countries, and a larger share than only twelve of them."
Consultant's view
A widely acclaimed Los Angeles consultant sheds more light on the decrease in the U.S. VC activity: "Venture capital in the U.S. is more conservative and more limited now than it has been, even before the dot-com bubble," explains Joey Tamer, a strategic consultant to entrepreneurs in technology and digital media, and to experienced consultants in all fields to maximize their practices.

    Joey Tamer, www.joeytamer.com
"And the U.S. Patent office has advised at least one of my technology clients to expect a response sometime in the next six years," adds Ms. Tamer.  "So, if venture capital and patent awards are the measures used, these reports may generate some concern."
Seattle attorney Joe Wallin, a principal at Carney, Badley and Spellman says "Congress appears hostile to entrepreneurialism and entrepreneurship," which naturally means public policy is part of the problem.
"Our Congress has demonstrated an hostility to startups and venture capital, and has tried to pass laws which would have effectively destroyed the startup industry in America," adds Mr. Wallin.
Indeed, as a strong advocate, he was one the players who was instrumental in helping to get a change in the 2010 financial regulatory law. One component of the original bill would have been hostile to the angel investment community. (For an explanation, see this article: Why Startups Get a Reprieve from Financial 'Reform'.)
In addition, out of eight categories, the second most-read topics on this Web site have been public-policy articles. Most entrepreneurs are tired of being hamstrung. (As a business-performance consultant, no entrepreneur has ever contacted me to disagree or to praise governments' public policies. But I've had countless businesspeople complain about government or ask me to help them in public affairs and policy).
Math and science education needs a boost. High school drop-out rates of 50 percent aren't acceptable, but this is not necessarily a criticism of education although there are many under0performing teachers and schools. More importantly, a child's attitudes are generally formed by the age of six.
This means parents need to encourage their kids to learn at the earliest possible age, to get more involved with their kids' education at school, and to encourage math and science studies when feasible.
To promote personable responsibility in education, parents and kids apparently need a positive role model, such as a political leader with vision and the inspirational capabilities of President John F. Kennedy. It was JFK, who inspired the best in America's youth in his brief presidency – everything from 50-mile hikes for physical fitness to the Peace Corps for volunteerism.
Reason for optimism
But for now, Ms. Tamer sounds a valid note of optimism over America's high-tech regression.
"On the other hand, entrepreneuring is deeply embedded in the American culture as a positive, even heroic, endeavor," adds Ms. Tamer. "And many of our most successful entrepreneurs are starting their fifth and sixth companies, and are now only entering their 40s, and so have a long productive and inventive life ahead of them."
Therefore, Mr. Locke, who indirectly started this discussion, is correct in his assessment, and I extend my congratulations to Dr. Shane for an astute commentary. His message needs to be repeated over and over and over.
Mr. Wallin raises a good point about public policy. Public policy should be encouraging economic development, not looking for ways to inhibit it. Parents need to get involved with the education of their children.
And to Ms. Tamer's point about the big delays in the U.S. Patent office, six years is unconscionable.
In other words, leadership is badly needed to facilitate entrepreneurial growth – along with Ms. Tamer's continued optimism about our entrepreneurial capabilities.
Then, we'll get more positive news from the entrepreneurial scholar.
From the Coach's Corner, here are two resource links: 
Are Startups Facing a Series A Funding Crunch?
Trends: Attracting Start up Tech Capital, Exit Strategies
"It's what you learn after you know it all that counts."
-Harry S Truman
__________
Author Terry Corbell has written innumerable online business-enhancement articles, and is a business-performance consultant and profit professional.

Click here to see his management services

. For a complimentary chat about your business situation or to schedule him as a speaker, consultant or author, please

contact Terry

.


Updated Feb. 2, 2017


Conventional wisdom indicates a weak economic climate is not the best time to start a business. But if you have ever dreamed about it, there might be good reasons why the seed was planted in your mind.
Besides, the U.S. has elected a president who understands economics. He's already been good for the stock market because investors love his commitment to fiscal reform.
Obviously, the economy and consumer confidence have already started to improve.
So go for it. Good ideas are worth a lot of money, in any economic climate. So why wait?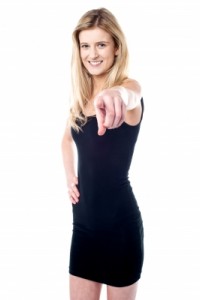 It's worth noting many successful companies were launched in economic downturns. They range from General Electric to Hewlett-Packard.
Entrepreneurial personalities do not let fear run their lives.
Think of fear as an acronym, FEAR: Frantic effort to avoid responsibility. Entrepreneurs see a good idea as a responsibility to act.
Plus, a weak economy motivates them to work harder and smarter on developing and executing their ideas.
True, consumer confidence is down, home foreclosures are increasing and the business climate is tepid.
As many companies cut back, new business opportunities appear. But you'll have to hustle. Successful entrepreneurs do their homework and work as hard as dedicated athletes who train for high performance.
Yes, there are numerous pitfalls for startups, and it will probably be the most difficult undertaking of your life.
Here are the 21 tips on how to start a business in a recession:
1. Pick the right niche. You'll need to enjoy your work and be passionate about it in order to succeed.
2. Take baby steps. Strategize now while working at your present job. Don't quit or wait for a layoff. If you're out-of-work, money is problematic but you might not have a choice. Consider all your options.
Good ideas are worth a lot of money, especially in a recession. So why wait?
3. Develop your vision. Write a one-page vision, which explains where you will want to be. Then, consider a business plan for a roadmap. Do your research and become an expert in your industry. Know your competition.
To determine where you are business-wise, conduct a SWOT analysis to assess your strengths, weaknesses, opportunities and threats. Some firms then develop and implement a strategic plan. A business plan is a management tool vis-a-vis a strategic plan, which is a leadership tool.
This also means learning accounting techniques, forecasting your cash flow, and considering buying good bookkeeping software.
Don't forget an exit strategy in the event to decide to sell or want to leave at an opportune time.
4. Seek expertise. Read about successful entrepreneurs. Look for a mentor and a qualified sounding board.
Also, contact a Small Business Development Center. The organization has countless offices throughout the country.
5. Get a head start on marketing and selling. Line up customers before you launch. Always remember: Cash flow is paramount.
You might want to read this article, "The Seven Steps to Higher Sales."
6. Market and sell every day. Establish a marketing budget and stay with it. Many companies lose market share by cutting advertising and promotion. Implement strong public relations.
Make yourself known to your local public officials and news media. Suggest to reporters that they consider interviewing you when they want an authority in your niche. Look for ways to multiple sales with your customers.
Consider networking with larger companies – many outsource to micro-businesses.
7. Make customer service a priority. When customers take their businesses elsewhere, my research shows 7o percent of the time it is because they feel taken for granted.
Practice great customer service for referrals and repeat business. Survey your customers. When a customer pays you a compliment, ask a question such as this: "What are the names of two people just like you who might appreciate my company's services." Be sure to follow-up with the referrals.
If you plan to free-lance or become a consultant, consider my "5 Strategies to Build Trust with Clients — Tips for Consultants."
8. Harness the power of the Internet. Learn blogging and search engine optimization techniques, and how to develop online press releases. A strong Web presence is paramount.
9. Line up your resources. Seek references from trusted associates for a good accountant and lawyer. Plan your policies and procedures. Learn to manage your books.
10. Arrange your financing. You're unlikely to get a bank loan without a track record. Besides, it's more economical to use your own resources and start from scratch. Avoid reliance on credit cards and home equity.
If you are seeking investors, consider another column I wrote: "What No One Tells You about Raising Investment Capital." It features an interview with leading consultant Joey Tamer.
11. Appearances matter. Look professional – pick a good business name, logo, memorable tagline, and a branding-benefit statement that adequately tell your story. That also means quality business cards and stationery, a Web site, and email address using your domain name. For more, see: "Profits: Size Doesn't Matter but Image, Professionalism Count."
12. Understand legal requirements. That includes business license and taxes at the local, state and IRS. If you're planning to hire employees, check with your appropriate state agency.
13. Consider buying a micro business. Avoid buying a company that's losing money unless you're certain you'll succeed. Consider proposing owner-financing in a leveraged buyout. But do your due diligence. Walk away from a prospective seller who shows even a hint of bad practices.
14. Develop backup plans for equipment and operations. You'll never know when bad weather or misfortune will strike. Fortune favors a prepared mind and business. See:  "19 Tips to Protect Your Core Assets from a Disaster."
15. If you plan to hire employees, learn best practices in human resources. Hire the best workers, who demonstrate the 3 A's – attitude, appearance and ability. (Note a good attitude is most important.)
Motivate them to be productive and to make your business look good in the marketplace.
16. Location. Just as in buying a home, there are key points to remember about where to locate (scroll down to the last paragraph for a link).
17. Keep sources of inspiration handy. Bone up on slogans and quotations to keep you motivated.
18. Community service. In addition to your regular routine of hard work, recreation and exercise, you'll find it gratifying to devote time, talent and/or money to a worthy cause to lessen the misery in your community.
19. Network and join your local chamber and industry associations. Develop relationships and become a spokesperson for your industry. Become known as your industry's CEO as the "go-to" person for the media and your peers.
And get involved in public policy when events adversely affect your industry. Government agencies are not known for enhancing or even protecting entrepreneurs' economic and political liberties.
20. Budget time for continuous improvement. It's vital to regularly reflect on your business and how to evolve in the marketplace. Review your SWOT analysis annually, and fine-tune your planning.
21. Remember to play and rejuvenate your mind. That means you should exercise, engage in your hobbies and do whatever works for you to stay mentally healthy.
Again, if you start a business, it will be the hardest thing you will ever do.
Yes, it's a lot of footwork. But if you start with these rules, you'll enjoy a competitive edge.
From the Coach's Corner, to help you determine your entrepreneurial capabilities and for more insights on starting a business, I was honored when New York Times columnist Brent Bowers featured me in two articles:
"

Advice on Taking an Entrepreneurial Leap

" (including tips on where to locate a business)

 
"As long as you're going to be thinking anyway, think big."
-Donald Trump
__________
Author Terry Corbell has written innumerable online business-enhancement articles, and is a business-performance consultant and profit professional.

Click here to see his management services

. For a complimentary chat about your business situation or to schedule him as a speaker, consultant or author, please

contact Terry

.




Photo courtesy of stockimages at www.freedigitalphotos.net