In this competitive and litigious marketplace, small details in human resources can make or break a company.
Even though an organization's performance matters, many managers unfortunately take shortcuts in the hiring process.
The reasons range from being too busy for due diligence in screening resumes to inability to take sober looks at applicants in the interview process.
This can drastically affect businesses' cultures such as leading to lack of teamwork, inattention to details or poor customer service. Ultimately, profits are adversely affected.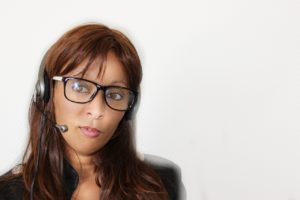 All positions in the organizational chart, including receptionists, are important.
For instance, if a furniture retailer hires the first person to walk in the door to work in the warehouse, the wrong employee will hurt customer service and sales – either in the slow delivery of products or the delivery of wrong products.
Managers need to avoid five deadly sins:
Inadequate checking of references
True, in our litigious environment, businesspeople are increasingly reluctant to answer questions and to give accurate information.
But a skilled boss knows how to call the applicants' former bosses and references about specific matters to ask open-ended questions, not close-ended questions. In this way, they get better answers.
Moreover, the questions should correspond to an HR tool: A reference-verification form.
The form asks the applicants questions such as how they believe their former companies will evaluate them in precise matters.
In this way, the bosses can compare the applicants' answers to the answers of the former employers.
Complacency about honesty
Many bosses are too complacent about honesty and attitudes. The right applicants are people who want to do a job well. Don't settle for just anybody who can do the job.
Astute bosses won't focus on trying to catch applicants in lies. They have a process to help them determine that will prompt applicants to tell the truth.
Assuming applicants who interview the best will perform the best
Not true. Consider this fact: Applicants, who are mesmerizing in their interview answers, typically have the most experience in answering questions.
They've had lots of coaching and practice in smiling and answering obvious questions.
Case study:
As a business-performance consultant with a home office, I've had to be very careful in hiring personal assistants. I asked people I trusted for referrals. Once, I asked for a referral from the owner of my dry cleaners, who had been doing an outstanding job on my apparel.
She recommended a retired Air Force mechanic to me. But on the surface, there were some reasons for me not to hire the person. She appeared to be very shy with no bookkeeping experience.
But I saw something special in her. She was due diligent in showing up for the interview, asked good questions and asked her husband to interview me as the employer. Upon getting his blessing, she accepted the job.
Not only did she prove to be honest, accurate and extraordinarily dedicated in managing my receivables and payables, she did a stellar job in other unrelated tasks for three years.
She literally saved me a lot of time and money by performing at a high level. Years later, I'm told she launched her own business based on her experience in working at my firm. That's a very proud memory for me.
The moral: Always keep an open mind to consider all factors.
Failure to place a high value on each position
If you hold your applicants to highest-realistic standards, you'll benefit from their performances.
On the other hand, if you don't place a high value on positions – at all levels – the employees will get the impression they don't matter.
You should want people who want to perform well at the best company.
Overconfidence in hiring
If your instinct about an applicant is positive, look for every possible reason to disqualify the person. Don't ever make a snap judgment in hiring. Make absolutely certain the person is right for the job.
On the other hand, if your instinct is not to hire an applicant, don't. Always keep in mind this adage, "When in doubt, don't."
From the Coach's Corner, here are related resources:
Hiring An Impact Person Starts with Screening Resumes — 5 Tips — If you want to hire an impact person, your hiring process is really important. The place to start is using best practices in screening resumes.
Risk Management in Hiring: Pre-Employment Screening Tips — Here are two questions about hiring: 1) what's the biggest mistake companies make in hiring employees; and 2) what's the biggest legal obstacle employers face in hiring? Here's what to do about background screening.
Hiring a Personal Assistant? Hire for 8 Qualities — The right choice of a personal assistant can make a huge difference in your operation. Basically, you need someone who can manage you – represent you well in a variety of tasks – an assistant who can make you look good.
Increase Profits by Hiring Talent with the Best Trait — You'll increase your odds for profits with high-performing employees with the right culture — if you hire for the right personality trait – enthusiastic people. That's right. Look for people who have the makeup to being committed and who will care for the welfare of your company. You'll increase your chances for the strongest results.
Hiring? 4 Pointers on Negotiating Wages with Applicants — Some employers have had difficulty in successfully extending job offers to applicants, especially Millennial professionals. Here's what to do.
"If hard work is the key to success, most people would rather pick the lock." 

-Claude McDonald
__________
Author Terry Corbell has written innumerable online business-enhancement articles, and is a business-performance consultant and profit professional.
Click here to see his management services
. For a complimentary chat about your business situation or to schedule him as a speaker, consultant or author, please
contact Terry
.


Known primarily for her big voice, Ethel Merman (January 16, 1908 – February 15, 1984) was a Tony Award-winning star of stage and film musicals.
She was born and raised in New York City. Her mother was a school teacher and her father was an accountant in Manhattan with a wholesale dry-goods company, James H. Dunham & Company.
Her dream was to sing and she never took singing lessons. With her powerful mezzo-soprano voice, precise elocution and enunciation, and pitch, she introduced many standards from "I Got Rhythm" to "I Get a Kick Out of You."
As a performer, she was duped a few times after being promised roles in musicals.
Despite her show-business talent and being raised by an accountant, she didn't have success with businesspeople, including three of her four husbands (William Smith, a theatrical agent; Robert Levitt, a newspaper executive; and Robert Six, a pioneer in aviation as president of Continental Airlines).
Regarding her marriages, in 1979 she told a Canadian radio interviewer: "We all make mistakes, that's why they put rubbers on pencils, and that's what I did. I made a few loo-loos!"
Ostensibly, she got solace from her singing roles. So figuratively, she sometimes sang the blues — just like many small businesses.
You can avoid some loo-loos and having to sing the blues by following these basic tips:
Planning
1. Have a business plan. It isn't always necessary, but a business plan is usually imperative. You'll need to have a financial forecast for cash flow. So you need to know your financial needs, your challenges from competitors, and how you'll sustain your growth and survice.
So you'll need a break-even analysis, profit and loss forecast and a cash flow analysis (see Primer for Best Practices in Preparing Financial Statements).
2. Be pragmatic in your planning. Don't start with a large loan whether it be from banks, credit cards, home equity lines of credit or borrow from someone you'll be obligated to repay. Don't plan on a profit right away — it rarely happens. Watch your expenses. Be very frugal. Don't overspend.
3. Choose the right ownership structure. Consider your potential liability. Decide whether to be a sole proprietor, set up a partnership, establish a limited liability company as an LLC or corporation. Select the right one to protect your personal assets.
4. Plan for efficiency and productivity. Hard work isn't a cure-all for success in business (see Business Success Checklist to Work Smarter, Not Harder).
5. Don't forget about marketing and sales. You'll find countless tips in the Marketing and Sales section here on this portal.
Management
1. Install processes and systems. Document every process, establish goals, designate procedures, and create and implement an operating manual (see Management Best-Practices Include Solid Operations Checklists)
2. Hire talented people and don't micromanage them. Define their roles and train your employees but let them do their work by not micromanaging them. You'll generate loyalty, trust and productivity. You need to focus on the big picture.
3. Focus on productivity and eliminate clutter. The first hour of every day should be spent addressing your biggest headache, then focus on marketing and sales. Have a clean and orderly work area.
4. Share your vision. By hiring the right people and sharing your vision for growth, your employees will excel. One of your objectives should be a turnkey operation so you can focus on sales and the big picture.
If you want maximum profit, consider partnering with your employees (see Profit Drivers – How and Why to Partner with Your Employees).
5. Budget time for family, rest, recreation and exercise. Owning a business is one of the most difficult challenges of all (see 30 Time Management, Stress Reducing Tips).
Financials
1. Save and organize your receipts. Receipts of small expenditures might not be required in your tax returns, but save them as documentation for your writeoffs.
2. Get a competent bookkeeper. In the long haul, it will save you time and money and help you to increase profits. The job will be swiftly finished and you'll benefit from having a second person to spot problems and offer solutions.
But remember Embezzlement is a widespread nightmare (see Embezzlement – 21 Tips to Protect Your Nonprofit or Company Assets).
3. Record your reimbursable expenses. Don't make the mistake of paying bills on your personal credit card or out of your wallet, but then failing to keep track of them so the business can reimburse you.
4. Make sure you communicate well on your financials. Business owners often fail to communicate on financial matters, such as providing information on transactions and receipts for the bookkeeper.
5. Know your financial situation. Reconcile your bank statements with your books every month. Cash flow is paramount and you'll want to avoid errors. And make sure you protect your bank account from cybercrime (see Small Business Tips to Protect Your Bank Accounts).
6. Create paper trails and backup your financial records. In the event of computer failures, backups are essential. You should also keep the hard copies for a paper trail (see 5 Data Recovery Planning Tips for Computer Failures).
7. Make sure you deduct sales tax from your total sales. If you fail to do so, you'll show an mistaken total sales amount and you'll be responsible for the tax.
8. Follow GAAP or generally accepted accounting priniciples. Make certain that expenses and other transactions are correctly categorized and set up as few categories as you can.
9. Maintain an accurate petty-cash system. Whenever money is taken out of the petty cash, documentation should be inserted in the file. So, when you expend all the petty cash, you'll have documentation that equals the original petty -cash amount.
10. Avoid problems with state and federal regulators by properly classifying your workers. In this day and age, companies are hiring contractors but fail to remember they're not bonafide employees. Unless you're using a staffing firm for workers, non-employees are not usually allowed to use your equipment and you're not to direct their activities as you would an employee.
11. Don't hire employees you don't need. Recordkeeping, unemployment taxes, workers' compensation insurance are all expensive.
12. Don't  rent space you don't need. And if it's possible, work from home.
13. Know how to collect receivables. Inevitably, you'll encounter situations where clients and customers fail to pay on time.
14. Pay attention to pricing. Learn to manage the sweet spot – between your price-optimization and costs (see Strategies for Stronger Profits by Optimizing Prices).
15. Watch the chargebacks. Increasingly, merchants are being victimized by chargebacks in illicit of behavior credit-cardholders (see Plagued by Chargebacks? 5 Ways to Fight Back). 
From the Coach's Corner, here are more tips:
For the Best Cash Flow, Manage Your Inventory Costs with 8 Tips — With proper inventory management, you can lower your expenses and increase your cash flow. For many businesses, that means taking a look at your inventory costs. When your products aren't selling, obviously, it hurts. 
13 Management Tips to Solve Employee Absenteeism — Absenteeism causes migraines for a lot of bosses. Obviously, your company will make healthier profits, if you don't have an absenteeism problem. Check your attendance records. Monday is the most-abused day of the week and January is the worst month for absenteeism. 
Why Companies Fall into the Management Lawsuit Trap — News headlines continue to show there are a myriad of ways managers set themselves for lawsuits. Small and many big companies are ripe for EEOC complaints. In one year alone, 2011, AT&T was forced to settle an age-bias lawsuit. 
12 Tips for Profits to Keep Your Business Dreams Alive — Most businesspeople agree the economy continues to be challenging. Signs of a lingering downturn are everywhere. Business activity is slow. Governments at all levels report low tax revenue and are restructuring, and not spending. On top of it all, customers want you to cut prices. 
"The entrepreneur always searches for change, responds to it, and exploits it as an opportunity."
-Peter Drucker
__________
Author Terry Corbell has written innumerable online business-enhancement articles, and is a business-performance consultant and profit professional.

 

Click here to see his management services

.

For a complimentary chat about your business situation or to schedule him as a speaker, consultant or author, please 

contact Terry

.