Plus, an infographic with seven strategies so you can become a disruptor.


If you desire to dominate your competition, there are lessons to be learned from the transportation sector.
For instance, you can design market-shaking strategies, if you study the histories of ride-sharing companies such as Lyft and Uber.
Each has completely upended the industry. 
Why?
Consider shocking data: From 2009 to 2016, Uber absolutely took significant market share from taxi companies. Yes, it only 7 years.
As a result, in the U.S. there to be more Uber rides than taxi cab rides.
Moreover, many Americans in adopting such transportation alternatives have actually skipped the expense of car ownership.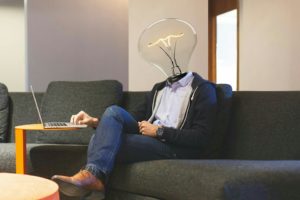 Courtesy of insurance search engine, The Zebra, here are some of the lessons of transportation disruption:
Disruption is about customer modeling through both technology and cultural change
Whether it's through customer service, ease of use, or cheaper options, these are all calculated through discovering customer preference and seeing what they will give up in return for improved service.
In the case of Uber, for example, they found that customers would give up the assurance of regulations like taxi licensure for the convenience of easy pick up, communication, and payment.
And that they would stand for paying for premium service, if they could have the knowledge of where and when they could expect a pick up. This is done by tracking cultural shifts, not necessarily just tech innovation. 
Innovation may require working with would-be competitors
With car sales trending downward, the automobile manufacturers are actually investing heavily in ridesharing.
Why?
Because the recognize a change in culture and do not want to be outstripped by innovation. 
Keep an eye on trends
Now, rideshare and traditional car companies are investing in autonomous vehicles. They seem to believe that the next cultural shift will include customers giving control to computer systems in their transportation needs.
If you want to be in the vanguard, you can never stop looking toward how cultural norms shift in relationship to a specific industry — like total reliance on technology.
There are seven strategies you can become a disruptor.
With further quick hits, intriguing metrics and ideological points that have made industry disruption in transportation so fascinating, The Zebra has created an infographic:
From the Coach's Corner, here are related disruption and innovation tips:
Scaling Your Business Starts with Effective Management — Confidence starts with knowing the difference between scaling and expanding – and growing with the help of your culture and employees. Here are Biz Coach strategies in human resources to scale your business.
Artificial Intelligence: How to Maximize Your ROI — You will maximize your return on investment in AI with these strategies.
Solutions If You Want to Rise to the Top in Innovation — Every company wants to be successful. But to achieve lofty goals, certainly innovation is the key. To become an innovative leader and to participate in turbo-charging the economy, it's vital to continually evaluate your organization and strategize for success. It takes involvement by members of your entire operation. That means identifying your company's assets, processes, resources and skills.
Tips to Make Risk-Taking Investments Work for Innovation — Accenture study explains increased investments in innovation haven't resulted in competitive advantages for companies. Here are five solutions.
10 Innovation Tips to Boost Your Long-Term Customer Base — Businesspeople are constantly under pressure. Daily events make it challenging to make critical decisions for financial sustainability. Businesses must innovate to survive. Here are 10 key questions to ask about your business.


"Learning and innovation go hand in hand. The arrogance of success is to think that what you did yesterday will be sufficient for tomorrow."
– William Pollard
__________
Author Terry Corbell has written innumerable online business-enhancement articles, and is a business-performance consultant and profit professional.
Click here to see his management services
. For a complimentary chat about your business situation or to schedule him as a speaker, consultant or author, please
contact Terry
.


Successfully operating a business has never been more difficult.
If your company is struggling as a result of declining profits, at least three factors are responsible.
Firstly, the clutter of competition gets more and more foreboding every year. So it's crucial to implement continuous analysis and innovations.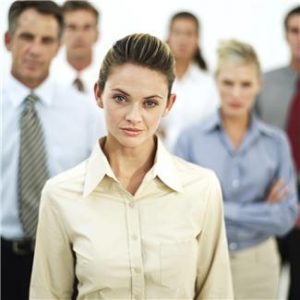 Secondly, mismanagement of internal operations.
Thirdly, making it worse in marketing is the ever-expanding and head-scratching list of advertising options.
The trick is to pick your best marketing options — customized locally if you have multiple locations.
Innovation and due diligence
You can learn a surprising lesson in innovation and due diligence from Wal-Mart.
Wal-Mart's stock has been tanking after it started suffering from declining sales.
The company has blamed its deteriorating profit situation on its highly publicized wage increases for its employees.
That's nonsense. Nor is the tepid Obama economic recovery the reason for Wal-Mart's demise.
But the Digital Age has brought us a new era in competition. Wal-Mart is being hit hard by companies that have made more recent innovations.
Ironically, the company made its mark by innovating.
— Wal-Mart was successful for six reasons:
— The company learned its suppliers' costs
— Negotiated favorable prices from vendors
— Developed an excellent supply chain management
— Paid low wages to employees
— Sold products at low prices
— Later, it developed a good Web site
Personally, I have a lot of appreciation for what the company has done. So I wish the company well. Once, for example, at a family reunion, my elderly parents drove on a lengthy road trip to attend.
My parents grew up in the Great Depression of the 1930s, and learned to be very fugal. Frugality is good. But there is a point at which frugality does more harm than good. On a Saturday night, I discovered the tire treads on my parents' car were too thin.
Finally that night, my parents reluctantly agreed to let me buy them new tires. But I had a scheduling problem as I was due to fly home the following evening.
The only tire store opened on the following day, Sunday, was a Wal-Mart. I was able to buy a set of four high-quality tires at a low price. That meant I was able to make my flight and my parents safely finished their long journey home.
And I have other positive, personal stories to regale you about Wal-Mart.
But if you go to an average Wal-Mart, it isn't uncommon to encounter unfriendly employees and messy, poorly stocked shelves.
Seemingly, Wal-Mart has deviated from its original mission:
"Share your profits with all your associates, and treat them as partners. In turn, they will treat you as a partner, and together you will all perform beyond your wildest expectations," said founder Sam Walton.
What Mr. Walton said many years ago is applicable for Wal-Mart and all businesses today. Wal-Mart has been overlooking a major profit driver – its employees.
If you want maximum profits, partner with your employees.
Meantime, as many American consumers have discovered, they can save money on good products by changing their buying habits – shopping elsewhere online.
The virtual marketplace provides shoppers with wider selections, competition that pushes prices downward as it eliminates supply-chain shipping to stores.
In a sense, it's unfair because shoppers know what to buy after seeing products firsthand in brick-and-mortar stores like Wal-Mart.
Other than partnering with employees, there are two key lessons from Wal-Mart for similarly beleaguered companies: 1) Improve the shopping experience and customer service (see dozens of informative articles here); and 2) implement the best marketing customized for each locale.
Marketing
Always remember good PR – earned advertising – is an excellent complement with paid advertising.
The list of advertising options is endless. But even local brand names in advertising aren't necessarily the best choices, if you're not buying from the right person.
So if you don't know where to invest your hard-earned dollars, the solution is simple: Buy only from the best knowledgeable people who are expert in local marketing.
In most medium to large markets, if your monthly marketing budget is $10,000 or more, hire from the best local marketing consultants. In reality, a marketing consultant can be free as the person works off the standard 15 percent advertising agency commission.
Otherwise, you can make the advertising buys yourself.
To pick the right consultant or make the right advertising buys, look for the best local marketing expert.
As you start considering whom to hire, here's what you must consider:
1. Listening and observation skills
Evaluate whether the person knows your business and competition. Look for trustworthiness. Once you share information with the person then look for empathy and caring about your welfare.
2. Added value
Look for the person who shares timely trends about your industry, shopper trends, and overall marketing tips.
All kinds of national data is available, but only use it if it's apropos for you locally. A savvy expert will give you data with local options via AdMall for consumer spending; ad spending by your local region via BIA/Kelsey, Borrell Associates or Kantar; and auto dealer spending and vehicle registrations via Polk.
3. Expert opinions
Working within your budget, a local marketing expert will make astute recommendations to increase your odds for success.
4. Complete sales person
A great marketing person knows how to get bonuses in radio and television advertising. A stellar media sales rep knows how to negotiate with the sales manager to get your business free, unsold commercial time.
Often, extra, free commercials will make a big difference for you to cut thru the clutter of your competitors' advertising.
5. Cause-related marketing
Generate consumer goodwill by coordinating sales that will benefit local charities or nonprofits.
6. Participate with merchant association events
Consider being a sponsor in "Small business Saturday" and other local events. Look for ways to be the dominant sponsor.
7. Network
Join a local organization or associations that have businesspeople as members. A good example is your local Rotary club. You'll experience positive camaraderie and sales.
The bottom-line: Do your best for your employees and customers, and make your go-to marketing person a quasi part of your team.
In the end, it's all about relationships.
From the Coach's Corner, more relevant strategies in innovation and marketing:
Cause-Related Marketing Can Increase Sales by Double Digits — The Biz Coach has long-advocated cause-related marketing. Customers love community-minded businesses. Now, he's happy to report on a major study.
10 Innovation Tips to Boost Your Long-Term Customer Base — Businesspeople are constantly under pressure. Daily events make it challenging to make critical decisions for financial sustainability. Businesses must innovate to survive.
Tech Checklist to Provide the Best Customer Support — Ever wonder why big chains – from quick-service restaurants to electronic products – print invitations on sales receipts to entice customers to go the companies' Web sites to comment online? They're doing it for customer engagement. Businesses need insights on how they're faring with customers.
Companies Profit Most by Investing in Customer Engagement — Better business performance results when CEOs show leadership in providing the best-possible customer experience. That's confirmed in a global study.
Powerful Example for Business: Course Correcting in Sailing — Cunning and skill are paramount for success for both business and sailboat racing. A salient concept in sailing is course correcting. Here's how to apply it in business.
"Treasure your relationships, not your possessions."
-Anthony J. D'Angelo
 __________
Author Terry Corbell has written innumerable online business-enhancement articles, and is a business-performance consultant and profit professional. Click here to see his management services. For a complimentary chat about your business situation or to schedule him as a speaker, consultant or author, please 

contact Terry

.



If you're dissatisfied with your revenue, it's time for an assessment of your culture's operation. Why? Superior cultures drive business performance.
Specifically, two key elements of culture – innovation and responsiveness – have a direct impact on your company's sales success. You must be a top innovator to beat the competition, and your teams have to respond and execute strategic planning with cohesion.
They "have to work in tandem…to drive performance," says George Chressanthis, a professor of healthcare management and marketing, and the lead author of a Temple University study.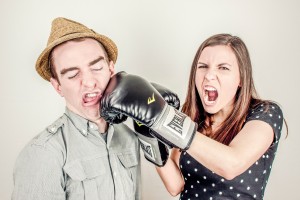 He was joined by assistant professor Eric Eisenstein, PhD, and doctoral student Patrick Barbro in the study: "What is the Role of Commercial Operations Effectiveness on Improving Pharmaceutical Company Business Performance?"
True, it was aimed at the pharmaceutical sector.
But the lessons and applications are universal – the study's authors provide the empirical documentation in the link between revenue and culture.
"We studied company self-reported data on their own commercial operations, totaling 26 biopharmaceutical firms in the U.S. for the period 2005 to 2011," wrote the authors. "The sample of companies included large, medium, and small-sized pharmaceutical companies, and specialty and biotech companies."
They said the "sample included companies that are headquartered in U.S., Europe, and Japan."
Sales value
The report shows that the average company that improves its cultural innovation by just a .5 standard deviation of improvement is huge – a 17 percent increase in sales – $314,000 for each sales representative.
In a zero-sum game environment, the implication for under-performing companies is dour. Sales will go down every time a competitor achieves higher sales performance.
The study is ongoing and will take into account other variables, such as product differentiation.
"This will help us understand what, if any, changes we need to make in our analysis before submission of our work to an academic peer-reviewed journal for publication consideration," explains Dr. Chressanthis.
For example, the study's results have salient repercussions in the biopharma sector. In particular, he referred to companies looking for merger opportunities because they're worried about their expiring patents.
Such companies should be investigating their target companies for evidence of a strong culture for a healthy merger ROI.
What if such a jewel is found? "What you don't want to do is disturb that," advises the professor.
Conclusions
"A commercially successful pharmaceutical industry is crucial to society for the future development of new drugs to address unmet medical needs," wrote the authors.
"This research demonstrated the importance of executives being concerned not only about the level and placement of resource investments, but also in formulating a strategic vision that creates and fosters cultural organizational attributes necessary to sustain peak business performance," they concluded.
And that's true for any sector in business.
From the Coach's Corner, editor's picks for strategies to fix your culture and sales issues:
6 Steps to Implement a Cultural Change for Profits — If your company is lacking in teamwork, morale is poor and profits are weak, chances are you need to change your organization's culture. Be forewarned, changing a culture is a monumental chore because it will take strategic planning and super powers of persuasion. Usually, it necessitates an outside participant to assess your culture and to facilitate the changes.
6 Rules to Keep Your Pipeline Full for Continuous Sales — It doesn't matter what type of business you have. Even if your sales are great today, there will come a time when sales will crawl to a halt unless you take precautionary measures to keep your sales pipeline full. Yep, that's right. Never take sales for granted — when it comes to sales keep on truckin'. Never stop marketing. Take good care of your customers, but make marketing your top priority — every day — to prevent a roller coaster ride of profit and loss.
6 Tips to Create New Sales with Successful Cold Calling — For most businesspeople in a lackluster economy, it's important to create new opportunities with successful cold calling. Yes, it's necessary to concentrate more efforts to create new sales. Attending mere networking events or depending on a high marketing budget aren't sufficient for strong sales. OK, cold calling isn't always easy, but you must if you want to dramatically increase sales in double-digit percentages. Develop and implement the right strategies. You'll be in the all-important groove for a happy buying environment.
Four Tips to Motivate Employees When You're Facing Adversity — Effective bosses have antennas to alert them over looming challenges. If they don't have such an antenna, it's important for them to develop one for multiple credibility reasons. Even the bosses of small companies can suffer from image problems externally and internally. Either one or both will adversely affect profits.
Overcoming Obstacles for Business Turnaround — 13 Steps — For a successful turnaround of financially troubled businesses, there are usually two obstacles to overcome. They include the ego of the business owner or CEO, and poor advice by the lawyers. It's difficult for a business owner or CEO to accept the need for a turnaround specialist. Most often, they're in denial about the company's prospects or they don't believe an outside participant can come to their rescue with restructuring services. An ethical turnaround specialist will do the right thing.
"If your culture doesn't like geeks, you are in real trouble."

-Bill Gates
__________
Author Terry Corbell has written innumerable online business-enhancement articles, and is a business-performance consultant and profit professional. 

Click here to see his management service

s

. For a complimentary chat about your business situation or to schedule him as a speaker, consultant or author, please 

contact Terry

.