Despite all the emphasis on speed in customer service, it's not the salient factor in keeping customers happy.
A study confirms that the power of emotion is most important, according to a January 2013 published report in QSRweb.com.
"Understanding that emotion – the human connection – is at the heart of the customer experience is key to building customer loyalty and advocacy in today's socially-connected and ever-evolving world," the publication quoted Sharon Daniels, CEO of AchieveGlobal.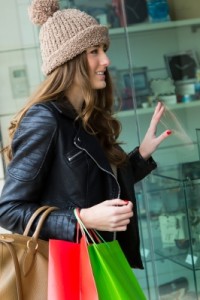 "While slashed prices and special promotions may get consumers in the door, an inability to connect on an emotional and human level while delivering service will hamper any business' customer engagement efforts," Ms. Daniels explained.
The study, "Why Your Customers Stay or Stray: Insight from Global Customer Experience Research," indicated 33 percent of customers prefer being treated well over problems being solved fast.
"No matter where you are in the world, a positive customer experience is marked by respect, simplicity, solutions and responsibilities," Ms. Daniels asserted.
"Delivering on these simple but critical expectations should be central to any company's business strategy," she added. "Consumers are emotional beings, and training customer-facing employees to recognize emotions and respond in a concerned, effective and professional manner is essential to owning the customer experience."
Irritating behaviors cited by customers
— Abrupt, unhelpful behavior cited as biggest mistake by customers – 46 percent
— Employees uttering the word, "no" – 17 percent
— Employees saying, "I don't know" – 16 percent
Social Media
— Customers who say they post negative reviews online – 40 percent
— Customers who shop at a competitor after one bad experience – 50 percent
— Customers leave altogether after three or more poor experiences – 93 percent
Conclusion
AchieveGlobal's findings coincide with what I've long maintained. Even if you must tell customers what they don't want to hear, there are positive ways to do it.
Customers go elsewhere 70 percent of the time because they feel taken for granted.
From the Coach's Corner, additional tips:
Want More Business? Build Trust with Consumers…Here's How — With consumers trying to cope with information overload – you will increase sales with long-term customer loyalty – if you build trust by using best practices. It may be an obvious approach, but it's confirmed by a 2012 study that shows 84 percent of the respondents declared trust must be warranted before they buy.
Your Supply Chain Can Meet the Expected Standards of Customers, If…— A company that fails to meet customer expectations on store inventory and delivery has problems in supply chain management. Such a company minimizes its profits. Worse, it's a red flag about competitiveness and long-term sustainability.
Profits: Size Doesn't Matter but Image, Professionalism Count — Appearances and professionalism can make your small business seem huge. If you look as though you're substantial and that you can handle anything thrown your way – your odds for success improve dramatically.
How Retailers Can Improve Operations for Profits — Many retailers could turn their operations into higher profits, if they do a better job of utilizing their customers' data according to a study. That includes adequately learning insights by better engaging their employees who deal with customers on a regular basis.
Why Companies Are High Maintenance to Customers (but Don't Know It) — Businesses are losing more than they know because they inconvenience customers. Such negative customer perceptions result in lost opportunities in revenue growth, tarnished branding and smaller profit margins, according to a study.
The reason a dog has so many friends is that he wags his tail instead of his tongue.
 __________
Author Terry Corbell has written innumerable online business-enhancement articles, and is a business-performance consultant and profit professional.

Click here to see his management services

. For a complimentary chat about your business situation or to schedule him as a speaker, consultant or author, please

contact Terry

.




Photo courtesy nenetus at www.freedigitalphotos.net

Food for thought — 5 tips on franchising success.


Some micro-business owners like their situations and don't want to grow. Most entrepreneurs want to expand. If you, too, want to grow and if you use the right methods, your company can grow profitably.
Also, when there's no cash, you can organically grow your business.
A growing business can also become an attractive target, if you want to sell. (Whatever the goal, it's always best to have an exit strategy.)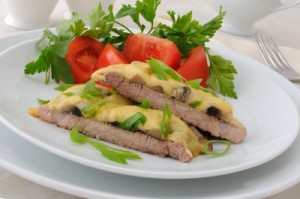 Meantime, mega growth requires mega capital.
One alternative to worrying about mega capital is to franchise.
Franchising can provide the capital to fuel growth.
You don't need nearly as much cash on hand for facilities, products, services and talent.
Of course, you'll need more than passion.
You'll need a strong business model that's applicable in various regions and locales.
To entice people to buy a franchise, in easy-to-understand terms you'll need explain several benefits:
Your business product/service utilities
Your unique value propositions
Know who are your prospective customers
Explain how your business can help a franchisee to make money
Your business as a turn-key operation without requiring highly technical skill sets
You'll need compelling messages. Demonstrate that in buying a franchise from you, a franchisee will drastically shorten the time en route to profits without all the uncertainty for success.
Also, consider:
1. Get good counsel
Your strength as an entrepreneur – in being independently strong-minded – can also be a weakness.
So you'll need quality counsel – legal, financial, marketing and franchising expertise to lay a strong foundation for success.
The details are endless. Just to give you some ideas of what to anticipate: There will be considerations in franchising pricing, fees, contracts, branding and protection for your intellectual property.
2. Make certain you have strong human capital 
One mistake would-be franchisers make is not having a strong management team with an effective human resources program.
They don't give enough attention to establishing a strong human-capital foundation. That includes the right people for planning, operations, technology and financial.
You won't enjoy long-term sustainability if you don't have quality people with a vision and fortitude for growth. That also means creating new products as warranted and being adaptable to changing conditions in your marketplace.
3. Recruit only quality franchisees
The franchising process is analogous to recruiting key talent. But in franchising, in a sense, we're talking about a long-term partnership with you as the majority partner. You don't want to mistakenly sell to franchisees who won't be suitable for your company.
They have to agree – but eagerly comply and follow through – with your policies.
In effect, they're your image in the community. They're your ambassadors. They have to present themselves with a positive appearance and outlook with a dedication for community service. In this day and age, branding should include cause-related marketing. It's the right thing to do, and it provides a competitive edge.
Many company owners are so anxious to sell franchises, their criteria for franchisees is too simple – they only look for people who have a healthy net worth and cash to buy.
But more is involved. You'll want to sell to intelligent people with common sense, folks who are self-motivating to work hard, and who will enthusiastically follow your game plan.
They have to be motivated and skilled to provide a great customer experience for repeat business and word-of-mouth advertising.
4. Don't give away your power
Avoid the pitfall of giving too much autonomy to your franchisees. Flexibility is important because market conditions in various regions can differ. But a number of companies have suffered unnecessarily because they give too much marketing authority to their franchise co-op groups.
That's why such managements have had countless battles with franchisees – in all their regions – regarding the expenditure of marketing dollars and branding. Believe me it can be a nightmare. It's happened to well-known brands, including the world's largest franchise, Subway.
5. Support and training
It isn't enough to provide a great game plan for each franchisee. Your support and training have to be more than adequate. Both have to be exemplary and ongoing. By the same token, you'll have to listen whenever there are foreseen developments.
Certainly, this isn't a complete list, and very situation is different. Indeed, you'll have challenges but you'll succeed if lay the right foundation and are prepared to continuously improve as conditions warrant.
From the Coach's Corner, here are additional expansion tips:
Many Managers Aren't up-to-date on Opportunities in Emerging Markets — Seventy-six percent of business managers at global companies don't have information for their needs – even though it's necessary for productive decisions in expanding into emerging markets.
Growth Strategies to Successfully Expand into New Markets — So you see opportunities by expanding into a new market. Whether you're expanding across town or into a different region, there are risks to anticipate in alleviating any uncertainty.
Buy a Business to Grab Market Share but Study 10 Financials — One of the fastest ways to grow is to buy a competitor or to acquire another business. But you must exercise due diligence in 10 steps.
"If you can believe it, the mind can achieve it."

-Ronnie Lott
__________
Author Terry Corbell has written innumerable online business-enhancement articles, and is also a business-performance consultant and profit professional.
Click here to see his management services
.
For a complimentary chat about your business situation or to schedule him as a speaker, consultant or author, please
contact Terry

.




Photo courtesy Apolonia at www.freedigitalphotos.net