Positive first impressions are critical in building relationships and revenue. That's why Instagram has been so successful for marketers.
How?
You can interact with customers via Instagram stories and live videos.
In a very personal way, this means you can grab your target's attention and create a positive impression in just eight seconds.
True, other social mediums can accomplish the same thing. But a study shows Instagram beats Facebook, Twitter and Google+ in reaching potential customers.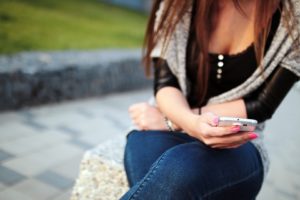 To reach consumers you, too, might want to learn how to capitalize on it for revenue.
Especially, if you have a business that would benefit from visuals in marketing — pictures and video-sharing opportunities — Instagram is probably a good tool to use as a center of influence.
Instagram benefits
There are multiple ways Instagram rocks for companies.
To reiterate, first and foremost, it immediately creates the all-important favorable first impression.
It's convenient and is easy to post pictures. Like Twitter, you can use hashtags. Hashtags can be used to launch contests or polls.
With its direct messaging feature, you can privately connect with centers of influence. You can give added value by sharing ideas, which enhances your social-media following.
This is important because fans on Instagram are known for being loyal. That's not the case with other apps.
Instagram can be leveraged for transactions in a variety of ways. For instance, you can provide coupons or discounts if they share information about your company.
Instagram users
Brands experience regular engagement with 3 percent to 6 percent of their followers on Instagram. It doesn't sound like much, right?
Well, it's a stellar result compared to other social media sites. Typically, Facebook and Twitter only have engagement rates of less than 0.1 percent.
True, Facebook had 2 billion users in June 2017. Twitter only had 328 million users in Q1 2017. But these figures aren't as significant if you consider their users aren't as loyal as Instagram's.
Meantime, Instagram has enjoyed massive growth since being acquired by Facebook in 2012 when it had 30 million active users. In April 2017, Instagram had 700 million users.
So why do 93 percent of marketers use Facebook but only 36 percent of marketers use Instagram?
That's a good question, especially for marketers that have limited time and staffs. Exponentially for them, Instagram delivers superior results.
With thanks to M2OnHold, http://www.m2onhold.com.au/index.php, let's examine how top brands capitalize on Instagram in the firm's informative infographic:
From the Coach's Corner, here are related sources of information:
Improve Your Customer Retention with 6 Digital Tips — Outstanding loyalty programs for stellar customer engagement play an important role to improve your prospects for lifetime customer value. That goes for e-commerce, too.
Maximize Your ROI from Your Next Event with Social Media — Will you maximize the return on investment in your next event? Whether you're a nonprofit or business, great social media strategy will promote your event and your brand. In addition, even after your event it's possible to enhance your return from social-media investment.
8 Tips for Your Social Media to Work Well in E-commerce — Are you just starting out using social media? Well, if used well, social media is an excellent tool to accomplish two goals – connecting with your existing customers and attracting fans for new business.
5 Essentials to Win Brand Loyalty from Millennials — How do Millennial consumers — ages 18 to 33 — view brands? What's necessary to win their brand loyalty? The answers to these questions are important because Millennials have $600 billion to spend. If you win them over now — depending on your goods, services and industry — you might also create customers for decades to come.
11 Tips to Make Money on Facebook — Depending on your type of business, the jury might still be out over whether Facebook can you help you make money by making the cash register ring. But some advertisers are increasingly investing in Facebook.
"A brand is no longer what we tell the consumer it is – it is what consumers tell each other it is."
-Scott Cook
 __________
Author Terry Corbell has written innumerable online business-enhancement articles, and is also a business-performance consultant and profit professional. Click here to see his management services. For a complimentary chat about your business situation or to schedule him as a speaker, consultant or author, please 

contact Terry

.


Summer is a fun time for most people. They're so busy enjoying the outdoors, TV ratings drop an average of about 15 percent.
Barbecues, baseball, boating and outdoor parties all make it hard to get their attention to make retail sales.
So your marketing must be equal to the task. Heat up your marketing to match the hot temperatures.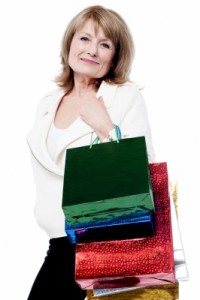 Here are 13 ideas:
1. Hold a contest honoring local radio personalities
Let's say your target audience is young adults, 18 to 34. Identify the radio stations in your market that play your target demographics' favorite music. For stations targeting young adults, summertime ratings are the highest of the year – offering you a magical opportunity.
Depending on your region and market size, your radio-format choices probably range from contemporary hit radio to country.
Poll your staff and customers to vote on your community's "hottest" radio personalities. Make sure the choices include stations which DJs who have fun personalities. Notify the winning DJ or morning DJ team.
Invite creative employees to write a short song complete with rhyme or puns. Tell the DJs or their producers or the station's program director that a couple of your employees would like to visit the station with a short, fun presentation such as a quick song, and a fun plaque with flowers.
If you have a large young staff, you might really tune it up a notch – have contests for the "hottest morning show" and for the "hottest afternoon show." If you keep it fun and short, you'll be rewarded with three minutes of free PR.
Even if you have an older target audience, you can still do this promotion. Not to criticize, radio personalities are hams and they appreciate attention.
It's true I have insider knowledge about broadcasting with 20+ years on-air experience before my consulting practice and planning a return to radio with a business-coaching program on an award-winning station in Seattle (KOMO News Show).
Incidentally, retail sales can be slow in February, too. Valentine's Day is a perfect occasion to stage a promotion for the "most lovable" DJ.
If you keep it fun and short, you'll be rewarded with three minutes of free PR

.
2. Leverage the news media
Start dreaming up promotion ideas. (Many ideas will follow this article). Ever wonder why some companies are always in the news or how they succeed on the Internet?
It's a good bet they have a good PR consultant or they have mastered the art of writing press releases. You can level the playing field with strategic press releases.
Bone up on strategies to leverage the news media.
3. Create summer specials
Think about products or services that are applicable only for the summer. Offer the deals only in the summer. Hopefully, you'll create a tradition for which your customers look forward.
4. Promotional giveaways
Create seasonal items unique for summer weather. Interact with your customers, for example, with free sunglasses or towels for the pool or beach. Free refreshing bottled drinks also work.
If you are ambitious-enough for a parking-lot barbecue, talk well in advance with your local health department.
5. Create strategic partnerships
Look for possible partnering businesses that don't compete with you. For instance, summertime is the time to enjoy road trips. That's why I've partnered credit union-clients with car dealer-clients.
Credit-union car sales are perfect for both the financial institutions and car dealers. Financial institutions have to put their assets to work to make money — by loaning money and charging interest to offset the interest they're paying to savings account depositors. Otherwise, financial institutions suffer from red ink, and you know what car dealers need to do.
6. Sponsor events
Look for events that can boost your brand. Pick one or two that will highlight your participation and will help enhance your community-service image.
If you live in a region with a substantial number of environmentally minded consumers, sponsor a green event but take precautions to brand your business as green.
7. Take some of your products outside
Consumers always seem to notice sidewalk or parking-lot activity and signage. Make your outside sale inviting – to attract attention and be persuasive for consumers to stay for a while — to make purchases.
8. Align with a credible charity that's a natural for your business
Customers love community-minded businesses. You can rest assured that cause-related marketing can increase your sales by double digits. Cause-related marketing is one of my favorite recommendations.
You have a few choices:
— Keeping in mind the typical profile of your most-desired customer, and pick a charity to help. Ask the charity's executive director to suggest past events that raised the most money.
— If you think you have a more novel idea, suggest it instead. Then, host a charity event at your location (s).
— In your advertising, promise to dedicate a percentage or fixed-dollar amount for every product customers buy.
— You can also serve as the host of a charitable event, but beware many in the audience might consider it grandstanding on your part, especially if your on-stage appearance takes more than 30 seconds.
9. Stage a customer-appreciation event
For example, you can have a special barbecue for customers (again, get advance approval from the health department). Or, for families hold a carnival event or buy a block of tickets for a baseball game.
Make it a memorable time so customers have lasting memories for repeat buying.
10. Align a hot sale with the temperature
Use hot summer temperatures to your advantage with cool (discounted) pricing. For instance, publicize that you'll give a nice discount on days when the temperature climbs to a specified hot temperature.
11. Hold how-to demonstrations on weekends
On weekends, most consumers don't leave the house until noon. Organize and publicize how-to demonstrations that will start at 9 or 10 a.m. That's to get sales started early in the morning.
Suggest to your customers that they bring friends. Then, give discounts on the products that are part of the demonstration.
Heavily promote your events. Consider no-obligation enter-to-win contests.
12. Leverage social media
By now, you probably know all about creating a social-media presence. But did you know there are 11 ways to make money on Facebook?
But it might surprise you to know why marketers increasingly are using Instagram? Here's why: Instagram beats Facebook, Twitter and Google+ in brand engagement.
13. Commission mobile apps
Make sure you have a mobile-friendly Web site. If not, get started. Businesses are increasingly using mobile apps to sell products. The most successful companies do it best by using mobile strategies with cross-channel marketing.
From the Coach's Corner, here are related strategies:
In a Slump? 11 Tips to Succeed in the Dog Days of Summer – Some businesspeople struggle to succeed in summer months. It's as though they're in a slump. It's the hottest and most humid time of the year in many regions. Business seems to stagnate as the weather becomes hotter and sultrier. Here's what you can do about it.
What are the Secrets for Success in Advertising? Creating 5 Perceptions — There is evidence that links advertising quality and execution to making the cash register ring, and it shows creative counts more than the media plan.
Checklist to Build Your Brand on a Budget — Every business needs to save time and money while increasing revenue with affordable branding techniques. Here are 29 proven branding solutions for maximum profits.
Trending Essentials to Win Millennials' Brand Loyalty — How do Millennial consumers — ages 18 to 33 — view brands? What's necessary to win their brand loyalty? The answers to these questions are important because Millennials have $600 billion to spend. If you win them over now — depending on your goods, services and industry — you might also create customers for decades to come.
You Risk Sales If You Don't Use This Mobile-Web Strategy — You know, of course, strong brand perceptions and emotional engagement drive sales. You also know your mobile-site strategy should be a priority, as a  result of the skyrocketing popularity of mobile devices. But here's a question: Is your mobile site actually hindering brand perception and emotional engagement?
"People are always going to go shopping. A lot of our effort is just: 'How do we make the retail experience a great one?'"
-Philip Green
__________
Author Terry Corbell has written innumerable online business-enhancement articles, and is a business-performance consultant and profit professional. Click here to see his management services. For a complimentary chat about your business situation or to schedule him as a speaker, consultant or author, please contact Terry.




Photo courtesy of stockimages at www.freedigitalphotos.net


Whether you're a new or established business, it wasn't that long ago that a strong Internet presence meant having a great Web site with a top ranking.
Partially, that's still true but the competitive marketplace continues to rapidly change daily, which means the No. 1 objective should be a vibrant, integrated presence. 
That is, unless you're in a very narrow niche, what matters most is your total Web image – your Web site is merely an important secondary consideration. 
You must keep an open mind in order to be prominent in all online mediums, and appeal to all personality types — from prospects who are ahead of the curve on technology to people who still like to read books.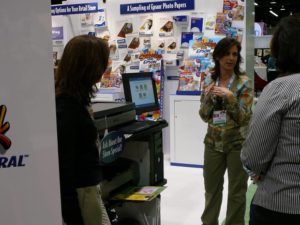 Naturally, it's important to develop online relationships with social media and other strong Web sites.
They will enhance your Web image until it achieves a dominant position in your niche. So, an integrated approach works best. 
That means think big picture to achieve a proper balance. Facebook has, of course, become a player.
But it's important to note there are Winners and Losers in Facebook's Invasion of Google's Turf, including a threat of cannibalizing your Web site's presence on the search engines.
Here's a second analysis: Aside from Privacy, Security Issues — Facebook is a Threat 2 Ways. Harness the power of Facebook, but don't let it make your Web site irrelevant. Use due diligence to capitalize on Facebook.  
Besides, there's another ramification if you allow Facebook to cannibalize your Internet reputation. Why? Facebook appears to be Approaching the End of Its Product Life Cycle. Fixing the problems caused by a faltering Facebook would be costly in time and money. Building a successful Web site consumes a lot of resources. Don't let Facebook exacerbate your situation. 
A Web site doesn't have to be an expensive venture. With WordPress and other options, you can forget about HTML, which is challenging and time-consuming to learn. You can use a free WordPress template, www.blogger.com, or buy a complex WordPress template and customize it. 
Another challenge: Cyber security. Be sure you take every security precaution. (This portal has more than a dozen columns quoting a nationally respected security expert, Dr. Stan Stahl.) 
If you're a blogger, the possible downside for not using HTML is that it will be a challenge for you to convince Google that you're a news site. Stature as a news site, of course, means more prominence. But you can still be successful without HTML – if you lay the right foundation for success. 
21 steps for integrated approach
Not to over-simplify, for an overall great Internet presence, here are the basics:
Research options for your ideal branding.
Decide on your slogan – three to five words that will pique the interest of your target audience.
Develop a logo that tells your story.
Create a favicon, which is a short description for "favorites icon." A favicon is small, often 16 x 16 pixels, used as a logo for your Web site on the search engines. If it's the same as your company's logo, you're really rocking. For example, just look at the URL in this search line on this Web page and you'll see mine. Or look up any major company or site. All the big dogs – successful companies – have a favicon. It will help portray you as a unique firm.
Install a good site map for the convenience of search engines and SEO (search engine optimization).
Don't under-estimate the power of the news media. Include a "Press Room" on your site for the convenience of journalists to read about your firm's developments.
Know and implement the right key words for you — no more than 10. If you're a small firm, include your name and a brief Web description that isn't too long in order to be inserted on the search engines when they mention your site.
Develop your site – if possible, include a blog, and blog frequently.
Consider inserting relevant videos — an increasing draw for traffic.
Register your site with the search engines.
Read the search engines' Web developer tools. However, in the main, if you focus on quality and relevance you'll do well on the search engines. Many people think you have to have use separate strategies for each search engine, but that's not the case. Relevance and value are what matter most.
Immediately establish a Google profile, and create profiles on the four salient social networks: LinkedIn, Google+, Twitter and Facebook.
Miscellaneous tips – on LinkedIn join all relevant groups focusing on your target audience and especially your industry to attract business. Promote your work on the groups. For Facebook, decide if you want a personal or company fan presence. Grow your Twitter followers every week.
For your profile, make sure you use a good picture with strong resolution. Use the same picture in all your promotions. Consistency is a requirement to earn universal trust. Include all your profile basics.
Develop and implement an editorial schedule for your blogs. Life happens. Keep it flexible in case the schedule has to be temporarily altered. Quality content is crucial to 

rank No.1 on Bing and Google

. Remember Bing also powers Yahoo and Google powers several smaller search engines. Rank well on the big 3 search engines and you'll have prominence on nearly 100 percent of the search engines.
For every salient event or blog, insert no more than 10 keywords so readers can find your topics in a search, and write an online press release and have it distributed on an authoritative press release service. Pick one that has a page rank of 6. Many will do it for free.
Post your blogs on your social media, especially your LinkedIn groups and StumbleUpon.
Consider the 

potential of e-newsletters

.
Install a sharing button, such as Add This, to every page; you'll also have access to more than 300 social media sites. You can also insert separate buttons for your social media.
Check the Google page rank of all sites linking to you, and you'll need a lot of them. Google assigns page ranks from one to 10. However, remember your new Web site will have a zero page-rank, and you don't want other zero-ranked sites linking to you. That goes for your online press-release company. Shoot for links with a page rank of 6 or higher because if you do things right you'll quickly earn a page rank of one or two. Allow for some wiggle room for your site's future ranking. (Check sites 

here

.

)

Continue to innovate in all that you do.
The best way to innovate is to keep an open mind. The best way to keep an open mind to spot and capitalize on new opportunities is to practice the "Principle of Contrary Action."
It's a tip from a cherished mentor more than three decades ago. Keep track of everything you do and strive to do it differently each time. That includes taking different routes to work or even going to the grocery store. (It was a simple but effective strategy from Dr. Len Brode, who has had many accomplishments as a scientist and as a great human being.
He also was a proponent of "how to keep your personal power," long before I heard of Tony Robbins. (He is married to Jade Brode, the author of Marry the Man of Your Dreams and No Is The Word.)
A Web site is important. But an integrated approach is the key to Internet dominance. Good luck in your venture.
From the Coach's Corner, here are more research links:
Checklist to Build Your Brand on a Budget— Every business needs to save time and money while increasing revenue with affordable branding techniques. Here are 29 proven branding solutions for maximum profits.
Google Insights – 23 Key Questions about Your Web Site — Google has unveiled vital information about what it considers important for Web site ranking. Without divulging proprietary information, Google emphasized it's all about value – quality for Internet users.
Choosing Best Web Sites to Advertise — 'Medium is the Message' — When considering where to communicate your message, selection of the right medium is important. In the 1960s, it was all the rage after Canadian philosopher Marshall McLuhan theorized that "the medium is the message."
Checklist: 19 Quick Marketing Tips for New Entrepreneurs — Would you like to be your own boss? Are you gainfully employed but have a great entrepreneurial idea? Why not start a new business?
Marketing Checklist to Measure Your Brand's Personality — You'll be smiling after you successfully use this checklist.   Here are two key questions about your marketing: 1. How much have you invested in your brand and personality? 2. How's it working?  These are important questions. However, many companies – large, medium and small – can't accurately answer the questions.
"

A strong foundation increases the value of everything you do."
-Aaron Wall
__________
Author Terry Corbell has written innumerable online business-enhancement articles, and is a business-performance consultant and profit professional.

Click here to see his management services

. For a complimentary chat about your business situation or to schedule him as a speaker, consultant or author, please

contact Terry

.






Dec. 5, 2010
Consumers have slowed their holiday online spending after setting a record of $16.8 billion for the first month of the all-important selling season for retailers. That's according to research firm comScore.
comScore says the  2010 12 percent growth-rate over 2009 slowed to 9 percent after Cyber Monday's record $1.028 billion in purchases. The spending for the next three days – $911 million, $868 million and $850, respectively – showed a clear subsiding in spending by consumers.
"We believe this softening is attributable to retailers' heavy discounting and promotional activity during the earlier part of the holiday season [through Cyber Monday], which pulled some consumer demand forward, resulting in a mild hangover effect in the days immediately following Cyber Monday," said comScore chairman Gian Fulgoni."
2010 Holiday Season To Date vs. Corresponding Days* in 2009
Non-Travel (Retail) Spending
Excludes Auctions and Large Corporate Purchases
Total U.S. – Home/Work/University Locations
Source: comScore, Inc.
  
Millions ($)
2009
2010
Percent Change
November 1 – December 3
$15,041
$16,803
12%
Thanksgiving Day (Nov. 25)
$318
$407
28%
Black Friday (Nov. 26)
$595
$648
9%
Cyber Monday (Nov. 29)
$887
$1,028
16%
Week Ending Dec. 3 (Nov. 27 – Dec. 3)
$4,724
$5,163
9%
*Corresponding days based on corresponding shopping days (November 2 thru December 4, 2009)
"We may see another week of this effect before late season discounts and buying by procrastinators gives the season a final spending surge," he added.
Unfortunately, for small retailers, comScore reports most of the spending benefits the 25 largest retailers. Their revenue jumped 20 percent compared to much slower growth for small retailers. The big 25 gained 4.2 percent market share to 67.8 percent. That's probably because they have more financial resources for promotion.
Analysis of Spending Growth Among Top 25 Online Retail Sites
Nov. 1-29, 2010 vs. Corresponding Days in 2009
Total U.S. – Home/Work/University Locations
Source: comScore, Inc.
Spending Growth
Dollar Share
2009
2010
Total Retail
13%
100.0%
100.0%
Top 25 Retailers
20%
63.6%
67.8%
Small and Mid-Tail Retailers
0%
36.4%
32.2%
Social media continues to influence many shoppers, but not all, according to comScore's survey of 500 respondents. Thirty-three percent said recommendations from friends are important to them, but 24 percent disagreed while 43 percent didn't comment.
Q: "How much do you agree with the following statement? Recommendations from friends on social media sites are a great way to get gift ideas during the holiday season."
November 24-29, 2010, n=503
Total U.S. – Home/Work/University Locations
Source: comScore 2010 Holiday Survey
Response
Percent of Respondents
Strongly Agree
7%
Agree
26%
Neither Agree nor Disagree
43%
Disagree
9%
Strongly Disagree
15%
Consumer-product reviews followed by expert-product reviews, respectively, were influential.
But with dire unemployment news and decreased government revenue, my sense is that a tepid economy is still a factor. A combination of spending by affluent shoppers and heavy discounting are responsible for the initial online-spending growth rate. The economy is still difficult for the majority of consumers.
This also means governments at all levels need to borrow strategic planning strategies from successful businesses. It's past time for them to adopt public policies with balanced budgets for the benefit of their constituents.
From the Coach's Corner, for some quick tips to boost your Web-site sales, see 10 Tips to Optimize Your Web Site for Higher Sales.